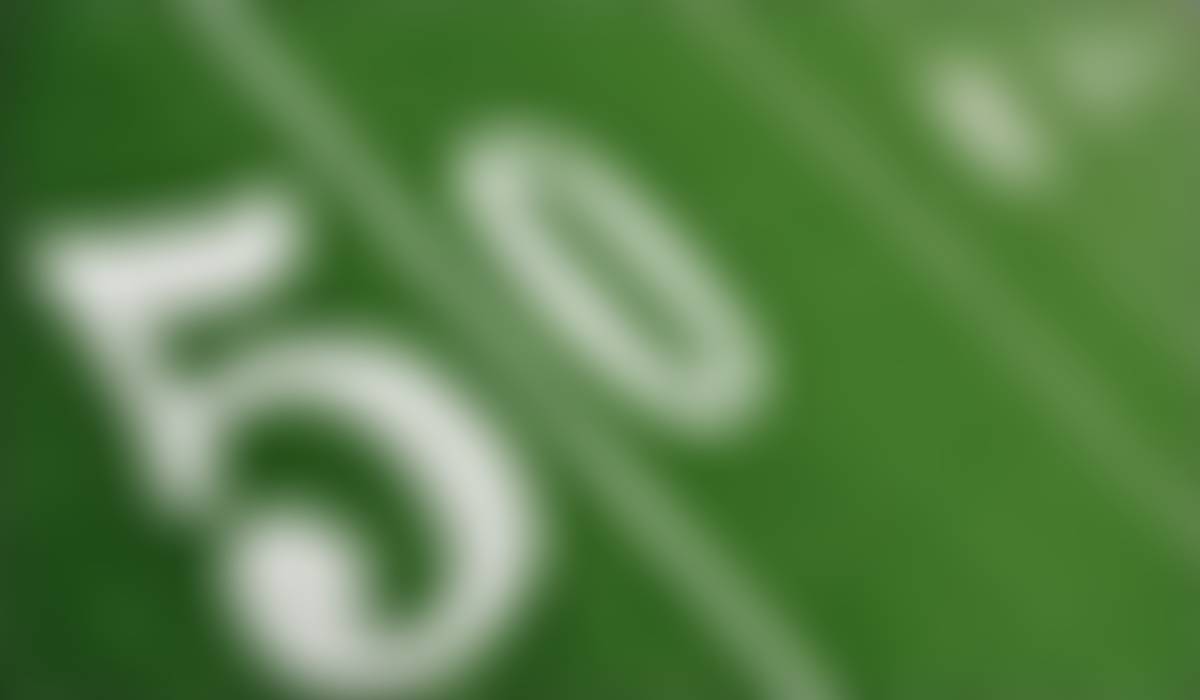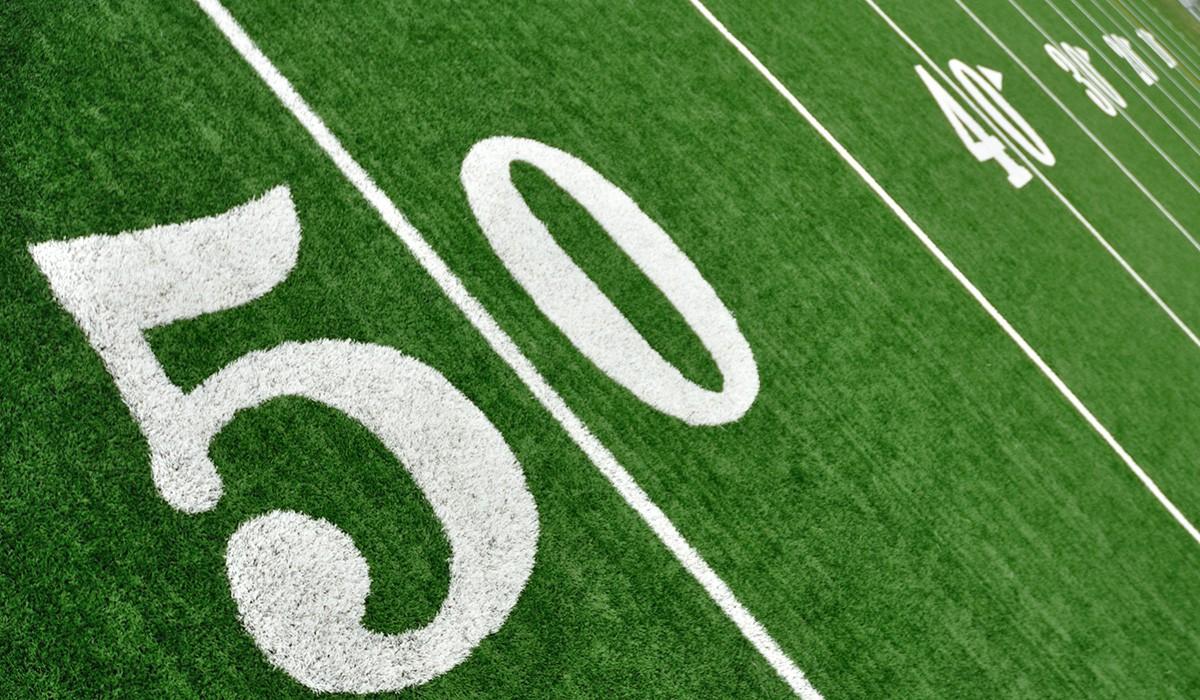 CELEBRATIONS
Amazing Student Accomplishments
SPECIAL EDITION CELEBRATIONS
Dear Warrior Families,
This special edition news celebrates our DECA Marketing Teams, our Term 2 honor roll students and includes the students from term 1 who were. omitted from the Term one celebration due to a computer glitch not recognizing their internship as an eligible class! We celebrate them all!
Dr. Mobley
Below are the DECA teams that are moving on to ICDC! We are very proud of our Marketing Students!
KP DECA ICDC 2022
Megan Eldred

Abby Thoren
Business Services Operations BOR
Wrentham Developmental Center
"Reconnecting Wrentham"
Bridget Swezey
Lindsey Field
Buying and Merchandising Operations Research BMOR
Brooks
"Shoe Campaign"
Declan Breen
Nico Calderone
Nico Canning
Buying and Merchandising Operations Research BMOR
Target
"Heal"
Katharine O'Neil
Finance Operations Research FOR
Murphy Insurance Company
"Evolve"
Abby Hoyt
Hospitality and Tourism Operations Research HTOR
Trip Advisor
"Bringing Trip Together
Brady Ricci
Ethan Bovaird
Sports and Entertainment Operations Research SEOR
Six Flags
"Flags"
Laura Gelsomini
Business Solutions PMBS
Project Aqua
Ananya Boominathan
Zunairah Syeda
Business Solutions PMBS
Wells Enterprises
A-Z Solutions
Samantha Asprelli
Isabella Fracone
Community Awareness PMCA
Wonderfund
"8th Wonder of the World"
Julia Lanza
Ava Lanza
Kayla Simas
Community Giving PMCG
Sunshine Shop
Grace Clyde
Career Development PMCD
Apples
Meghan Sullivan
Margaret Crisafi
Julia DeVasto
Sales Project PMSP
Candles for Causes
Phil Harmon
Liam Hickey
Financial Literacy PMFL
"Skills for your Bills"
Trevor Clyde
Innovation Plan EIP
Hoop Me
Marissa Hughes
Start Up Business ESB
All Good Things
Trinjan Kaur
Start Up Business ESB
Real Me
Peter Dadasis
Christian Dadasis
Independent Business Plan EIB
Big & Busy
Ben Simmons
Caden Heslin
International Business IBP
Monkey Sports
Jack McCreedy
James Hickey
Jack Curran
International Business IBP
Butlers Chocolate
"Butler's USA"
Sydney O'Shea
Business Growth Plan EBG
Camp Shakuru
Jeff Bourque
Noah Hurd
John Pheiffer
Franchise Business Plan EFB
Teriyaki Madness
"T-Mad"
Sarah Lehan-Allen
Franchise Business Plan EFB
B Good
"Food with Roots"
Emerson Baker
Lainey Grant
Brooke Noonan
Integrated Marketing Campaign Event IMCE
Glossier
"Beauty-Within"
Braedon Reilly
Ian Knott
Anthony Fracone
Integrated Marketing Campaign Event IMCE
RedSox Foundation
"Grand Slam Equipment Drive"
Makayla Hickey
Integrated Marketing Campaign Product IMCP
L'Ange
"Heavenly Hair Care"
Tessa Sarkar
Emily Zappala
Integrated Marketing Campaign Product IMCP
Giro
"Seeing a better tomorrow"
Luke Reagan
Richard Kent
Jake Van Hoesen
Integrated Marketing Campaign Service IMCS
Play 60
"Play for All"
Jacob D'Avignon
Financial Consulting FCE
"Numbers can lie"
Jared Curran
Finn Meroski
School Based Enterprise SBE
KP Mini-Mall
The Following Students Have Been Added to Term 1
Term 1 Updated Honor Roll
Updated Term 1 High Honor Roll –
The following students have been added to Term 1 High Honor Roll
Grade 9:
Christopher Federico
Erin O'Donnell
Grade 10:
Shaniyah Owens
Grade 11:
Flannery Dalton
Adriana Disla
Katherine Fisher
Jyelah Rodriguez Miguel
Grade 12:
Kevin Birenbaum
Grace Clyde
Delia Conlin
Camden Constantine
Sean Crowther
Lily Denholm
Emily Dowling
Michael Earls
Arielle Feuer
Isabella Fraone
Jessica Haehnel
Makayla Hickey
Haley Izydorczak
Kacie McDonald
Connor Reilly
Mia Sarnie
Leah Vigevani
Updated Term 1 Honor Roll –
The following students have been added to Term 1 Honor Roll
Grade 9:
Austin Cannon
Jacob Moores
Grade 10:
Nathan Johnson
Grade 11:
Olivia Ali
Xavier Beauregard
Caroline Kenyon
Caitlyn Knight
Haley Reda
Jonah Reid
Grade 12:
Resha Ajoy
Stella Bailey
Lauren Byrne
Daniel Clancy
Colleen Crowther
Morgan Cunningham
Lincoln DeLezcano Tatis
Gianna DeLorenzo
Ryan Dowden
Michael Federico
Hailey Fleishman
Christina Gifun
Lily Luskin
Peyton Markunas
Julia Marsden
Abigail McCue
Brianna McMaster
Mia Morganelli
Brooke Mullins
Georgia O'Brien
Molly Piller
Colin Quinn
Talia Rand
Sofia Riedel
Mark Tagerman
Nicholas Viscusi

Term 2 Honor Roll
2021 - 2022
KING PHILIP REGIONAL HIGH SCHOOL
TERM 2 – HONOR ROLLS
Grade 12 – High Honors
Benjamin Abdou, Samantha Asprelli, Faith Baptista, Kyle Belhumeur, Mia Bennett, Gina Brown, Remy Burch, Joshua Canning, Kelly Clement, Jonathan Cohen, Della Conlin, Camden Constantine, Madeleine Cron, Christian Dadasis, Wilder Dalton, Matthew DiFiore, Emily Dowling, Devyn Dugan, Maya Evans, Arielle Feuer, Daniel Fifolt, Charlotte Fiske, Jonathan Fornash, Laura Gelsomini, Adam Gousie, Lauren Grachuk, Charles Grant, Jamie Gudas, Cooper Hancock, Sarah Harper, Kasey Hart, Makayla Hickey, Lauren Hooper, Noah Hurd, Haley Izydorczak, Emily Johnson, Callen Jones, Matthew Joy, Caroline Kizik, Hayden Kozola, Olivia LaFond, Shawn Legere, Christopher Leitao, Colin Lightbody, Andrew Longobardi, Colin Mahoney, Delia Mahoney, Connor Martin, Sean McCarthy, Caleb McKearney, Finn Meroski, Carson Mitteness, Brooke Mullins, Christopher Norgren, Zachary Norton, Anette Nowakowski, Veronika Nowakowski, Molly O'Brien, Sydney O'Shea, Sheela Pandit, Markus Paschke, Katharine Pepper, Molly Piller, Emily Poggi, Lily Quagliozzi, Abigail Quirke, Connor Reilly, Suzanne Sanford, Evelyn Sanford, Mia Sarnie, Niharika Sen, Grace Sherry, Margaret Sherwood, Joel St. Cyr, Alexander Stavris, Gabrielle Tartaglia, Samantha Taylor, Daniel Tisdale, Sam Tobar-Fawley, Jade Van Vaerenewyck, Nathan Vierkant, Leah Vigevani, Anna Wolloff, Samuel Woodward and Taoran Ye.
Grade 11 – High Honors
Olivia Ali, Emerson Baker, Lauren Barriero, Helena Bekele, Benson Bulloch, Kari Calderone, Melissa Canning, Lauren Casper, Gavin Croke, Anna Curley, Flannery Dalton, Aedan Derfler-Murphy, Adriana Disla, Camdyn Evans, Akachi Ezuma-Ngwu, Katherine Fisher, Mairead Foley, Nathan Gebhard, Charlotte Griffin, Turag Ikbal, Norah Jackson, Ava Jobity, Nicholas Johnson, Mallory Johnston, Audrey Kelley, Ryan Kelley, Thomas Laight, Amelia Lerner, Marcello Madrazo, Sydney Marland, Zachary Matta, Ella McDonnell, Flannery Miller, Maxwell Miller, Juliet Modena, Margaret Murphy, Brooke Noonan, Andrew Obara, Ian O'Neill, Dilara Onur, Raadhay Patel, Ella Pisani, Charlotte Raymond, Jyelah Rodriguez Miguel, Alea Shammas, Samantha Shore and Samantha Sweetman.
Grade 10 – High Honors
Madison Almeida, Rachel Bailer, Malak Baloot, Mara Boldy, Ananya Boominathan, Ella Brown, Sarah Brown, Sydney Burch, Shaylee Cahoon, Dean Cardner, John Chisholm, Grace Cory, Victoria Cosmo, Isabelle Crowley, Anna Daniele, Eliot Davis, Hannah Doherty, Meghan Dowling, Liam Foley, Ashley Rose Guenette, Meghan Hessler, Jack son Hoitt, David Holland, Marisa Hughes, Lakshya Jain, Nevaeh Jones, Ryan Mahoney, Parker Malagrifa, Cullen McCarthy, Jack McCreedy, Isabella McFarlane, Shea Mellman, Kylie Menendez, Noah Minkwitz, Andrew Morrison, Shanyiah Owens, Madison Paschke, Anna Li Quinn, Oran Rawson, Taylor Regan, Braedon Reilly, Molly Rogoff, Ryan Saenz, Beck Sawtelle, Caitlyn Sencaj, Allison Smith, James Soifer, Samarth Sreenath, Abigail Stierer, Zunairah Syeda, Ryan Taylor, Ian Thompson, Serena Vierkant, Kylie Watson and Ryan Wesley.
Grade 9 – High Honors
Jolie Arce, Madison Asprelli, Paige Ballantyne, Kendra Barrett, Varsha Baskar, Megan Boie, Lily Brideau, Keegan Burns, Austin Cannon, Allison Cecere, Julia Cohn, Brady Collins, Lucas Crivello, Jaelyn Dang, Kyle Dickinson, Edward Dolan, Ashrith Epuri, Keira Evans, Sophia Evans, Christopher Federico, Samantha Feuer, Jackson Fornash, Sarah Glaser, Guilhermina Guimaraes, Sarah Hayes, Drew Herlin, Gavin Hickey, Madeline Hill, Samantha Hughey, Nicole Ibrahim, Lillian James, Sarah Joy, Cheyanne Kelley, Sierra King, Ciara Kissell, Arjun Kollu, Shelby Konosky, Alexandra LaBerge, Kayla Legge, Noah Lerner, Addison Lewis, Danielle Lomuscio, Nicholas Mandel, Rhianna Mason, Aidan McCarthy, Makenzie McDevitt, Aidan McDonagh, Meghan McDonnell, Halle Miller, Charles Morris, Claire Newcom, Caitlin O'Brien, Erin O'Donnell, Cole Pacheco, Sayan Panda, Andrew Paulhus, Alexandria Pauline, Jacson Perchard, Olivia Petrillo, Allyson Pochay, Anna Poggi, Joshua St. Laurent, Margaret Sweeney, Isabelle Taylor, Anna Vinson, Nealabh Weake, and Lucy Weineck.
Grade 12 – Honors
Taylor Adams, Resha Ajoy, Daniel Alexandre, Asherah Alpert, Rachael Anderson, Alexis Andrews, Ryan Andrews, Olivia Bailey, Stella Bailey, Quinn Belhumeur, Kevin Birenbaum, Kip Bishop, Rasya Reddy Bollu, Gerard Bourque, Declan Breen, Lily Brown, Nico Calderone, John Campbell, Nicholas Canning, Joseph Cannon, Crawford Cantave, Julianna Caravaggio, John Carreiro, Kathleen Carver, Caleb Cassetta-Waxman, Abby Cates, Daniel Clancy, Grace Clyde, Cate Collins, Ryan Cook, Andrew Crowley, Colleen Crowther, Sean Crowther, Jared Curran, Peter Dadasis, Jennifer Daniels, Andrew Danson, Samantha D'Avignon, Joshua Day, Lincoln DeLezcano Tatis, Gianna DeLorenzo, Lily Denholm, Julia DeWitt, Katherine Dowling, Michael Earls, Jr., Jalal Elbatal, Rabih Elmassih, Adriana Esquilin Nieves, Nolan Feyler, Isabella Fraone, Arsanious Gharaib, Aidan Gillis, Colin Gillis, Brendan Goff, Michael Gorman, Matthew Gough, Stephen Griffin, Justin Guenette, Jessica Haehnel, Samuel Hancock, Erik Hansen, Timothy Hartwell, Ian Hill, Paige Horgan, Ashley Hughes, Olivia Hurley, Samir Ihjul, Nolan Jackson, Elizabeth Jacobson, Brady Jannell, Abigail Jaworski, Abigail Jones, Haley Kellner, Liam Kissell, Andrew LaBerge, Marissa Lamperti, Ava Lane, Sarah Lehan-Allen, Julia Lespasio, Cooper Lucas, Lily Luskin, Olivia MacDonald, Lauren Mackin, Daniel Macomber, Connor Markunas, Paige Marshall, William Martorano, Gavin McCarthy, Kevin McCasland, Kacie McDonald, Brianna McMaster, Frank Merritt, Mia Morganelli, Cassidy Muldowney, Emma Murphy, Mikayla Murphy, Garrett Newhall, Colby Newman, Diego Nieto, Sophia O'Connor-Colbert, Joseph O'Rourke, Meaghan O'Rourke, Amelia Penny, Sophia Perry, Alexandra Peterson, John Pfeiffer, Alexander Pike, Jessica Porter, Samantha Quillen, Colin Quinn, Timothy Raisman, Aleeza Rana, Reid Rhines, Margo Riley, Sophia Rock, Elizabeth Roy, Connor Sachleben, Mia Sawtelle, Oscar Schonbrod-Carmena, Emma Sheehan, Zachary Sorel, Emma St. Clair, Brooke Stagg, Mark Tagerman, Annabelle Thompson, Brayden Thompson, Luke Tocci, Nicholas Viscusi, Brendan Weddleton, William Weiblen and Darin Zullo.
Grade 11 – Honors
Jared Ali, Aleksia Andoni, Olivia Andreozzi, Alexander Antinoro, William Astornio, Peyton Barrett, Hailey Beane, Xavier Beauregard, Adam Benredda, William Bermingham, Grace Berry, Sean Bodensiek, Allison Boie, James Boldy, Jaclyn Bonner, Lauren Brady, Troy Breen, Thomas Brewster, Katelyn Buban, Joseph Burke, Leah Burke, Carlie Burns, Ella Butler, Trinity Calleaux-Bourque, Lauren Casper, Erika Cebrowski, Alexandria Cloutier, Sydney Cloutier, Matthew Crago, Sarah Cullen, Callie Cummings, Rachel DeFlaminis, Jacquelyn DuBois, Hayden Emery, Keagan Fletcher, Caroline Freese, Miles Gallagher, Luciana Galvez, Ryan Gately, Catharine Gebhard, Alison Gendrolis, Jason Gonatas, Willem Granese, Lainey Grant, Danielle Gresham, Maggie Griffin, Katrina Groom, Jessica Guidice, Kiera Hagen, Bastion Hamilton, Avery Hayes, Liam Hickey, Kelsie Higgins, Jackson Hom, April Hooper, Ryan Hurwitz, Nicala Iantosca, Noah Ihley, Ahunna James, Richard Jeanetti, Finnuala Keefe, Matthew Kelley, Caroline Kenyon, Owen Kiss, Owen Klobucher, Ava Lanza, Julia Lanza, William Laplante, Grace Lawler, Elizabeth Lewis, Abigael Lyons, Caitlin MacKay, Owen MacKenzie, Jake Mazur, Ryan McGill, Jack McKenna, Aidan McLaughlin, Thomas Meader, Carson Meier, Abdisalam Mohamed, Michael Murphy, Bridget Nally, Julia O'Donnell, Olivia O'Neil, Kevin O'Neill, Connor O'Reilly, Spencer Orzell, Kendall Parker, Collin, Peck, Gerald Pendergast, Merideth Pfeiffer, Katarina Precobb, Kathryn Quinn, Richard Rand, Matthew Rando, Haley Reda, Melanie Redlitz, Jonah Reid, Nathan Rochon, Emily Sawyer, Brendan Sencaj, Christopher Sesay, Kayla Simas, Luke Stehley, Alexander Stock, Danielle Strykowski, Nathan Sylven, Sydney Tardanico, Molly Tharrett, Evan Trujillo, Alexander Viscusi, Libby Walsh, Ilah Weiblen and Elizabeth White.
Grade 10 – Honors
Thomas Ahern, Dermott Amorim, Joseph Antonellis, Olivia Archambault, Nicholas Baccari, Samantha Baker, Evan Barker, Keira Barr, Skyler Barry, Isabel Becker, Benjamin Berry, Jack Berthiaume, Rowan Boulger, Lilianna Brenneis, Ari Butler, Peter Cataldo, Madelyn Cleasby, Trevor Clyde, Gillian Comeau, Callie Connolly, Margaret Crisafi, Edward Crisci, Margaret Curran, Luke Danson, Stephen D'Arcy, Julia Devasto, Donovan Devellis, Tyler Douglas, Nolan Eck, Sarah Estime, Emilia Faust, Lindsey Field, Benjamin Fifolt, Olivia Florindi, Anthony Fraone, Brad Guden, Samantha Harkins, Lilli Hickey, Joshua Hill, Charlotte Holmes, Kelly Holmes, Hannah Holster, Abigail Hoyt, Kunsheng Huang, Chadi Isreb, Mason Jacobs, Keanu Johnson, Nathan Johnson, Marly Kananowicz, Nicholas Kansab, Trinjan Kaur, Brenny Keefe, Ava Kelley, Olivia Keough, Maria Kireyev, William Knott, Hadley Kozola, Chloe Kuzmeskas, Isabel Lafond, Alyssa Legere, Camron Lehan-Allen, Caden Leonard, Gabriella Lombardi, Thomas Lomuscio, Oliva Luiz, Erin Mahoney, Caroline Makuch, Leo Manning, Nicole McDonald, Eilish McGowan, Neelam McGrath, Ilyas McKenna, Lily McNulty, John Molloy, Delaney Muldowney, Timothy Mullen, Kyle Natan, Liam Nolan, Katharine O'Neil, Tia Persky, Emily Piverger, Zachary Pontes, Stephen Quartarone, Brady Ricci, Amelia Richter, Ava Rietz, Julia Rioux, Max Robison, Sawyer Rock, Sebastian Ruelas, Ryan Ryley, Mason Sanford, Madison Schoener, Andrew Sherry, Arshley Simon, Ethan Sullivan, Luke Sullivan, Meghan Sullivan, Bridget Swezey, Abigail Thoren, Blake Tocci, John Truitt, Jake Vanhoesen, Savannah Vigevani, Makenzie Whalen and Emily Zappala.
Grade 9 – Honors
William Abbate, Aidan Alvezi, Jack Anderson, Catherine Antinoro, Samantha Arsenault, Aiden Astorino, Braylyn Auld, Pranav Baskar, Caroline Blakesley, Michael Bohn, Nichole Bourque, Megan Burke, Dante Calderone, Tamanda Clarke, Samantha Cloutier, Mikayla Coffin, Ryan Collier, Eric Collins, Sophia Collins, Mary Conniff, Tristan Cornell, Averi Dangelo, Mason DePasquale, JeSandra Diaz, Makayla Eastman, Ryan Evans, Michael Foley, Nicholas Gallagher, Thomas Gately, Celia Geoghegan, Jillian Giesler, Ian Gill, Kevin Gillis, Veda Gogineni, Luke Gunning, Camryn Hagerty, Amelia Hamilton, Jessica Hansen, Noah Harrison, Catherine Hart, Sarah Hedberg, Nathan Hill, Isabella Hix, Alexandra Hogan, Jordan Host, Chimezie James, Jack Jamgochian, Cormac Janssen, Davonte Johnson, Sydney Jones, Natalie Jones, Gianna Jordan, Neva Keighley, Jordan Khuc, Thomas Kilroy, Anna Kougias, Ryan Labell, Kate LaPlaca, Andrew Laplante, Morgan LeBlanc, Henry Leclair, John Lee, Benjamin LePain, Nadine Liousfi, Isabella Lolos, Alexander Lutfy, Isabella Lydon, Abigail MacDonald, Lily Magnussen, Olivia Marchette, Aeryn Masterson, Grace McGourthy, Emma Meier, Christopher Moore, Gavin Moore, Jacob Moores, Brianne Mui, Brandon Nicastro, Colin Nolan, Emme Norgren, Sydney Paquette, Siyaben Patel, Sophie Peck, Nathaniel Pennini, Avery Reda, Haleigh Ricci, Zakk Robinson, Ava Sansoucy, Bridget Scott, Ella Sheehan, Charlotte Skulte, Patrick Sullivan, Sydney Thoren, Patrick Weiblen, Danica Wiggin, Fadel Wilayeh and Denzyl Wilson.
Dr. Lisa C. Mobley
Dr. Mobley is using Smore to create beautiful newsletters
Principal at King Philip Regional High School.