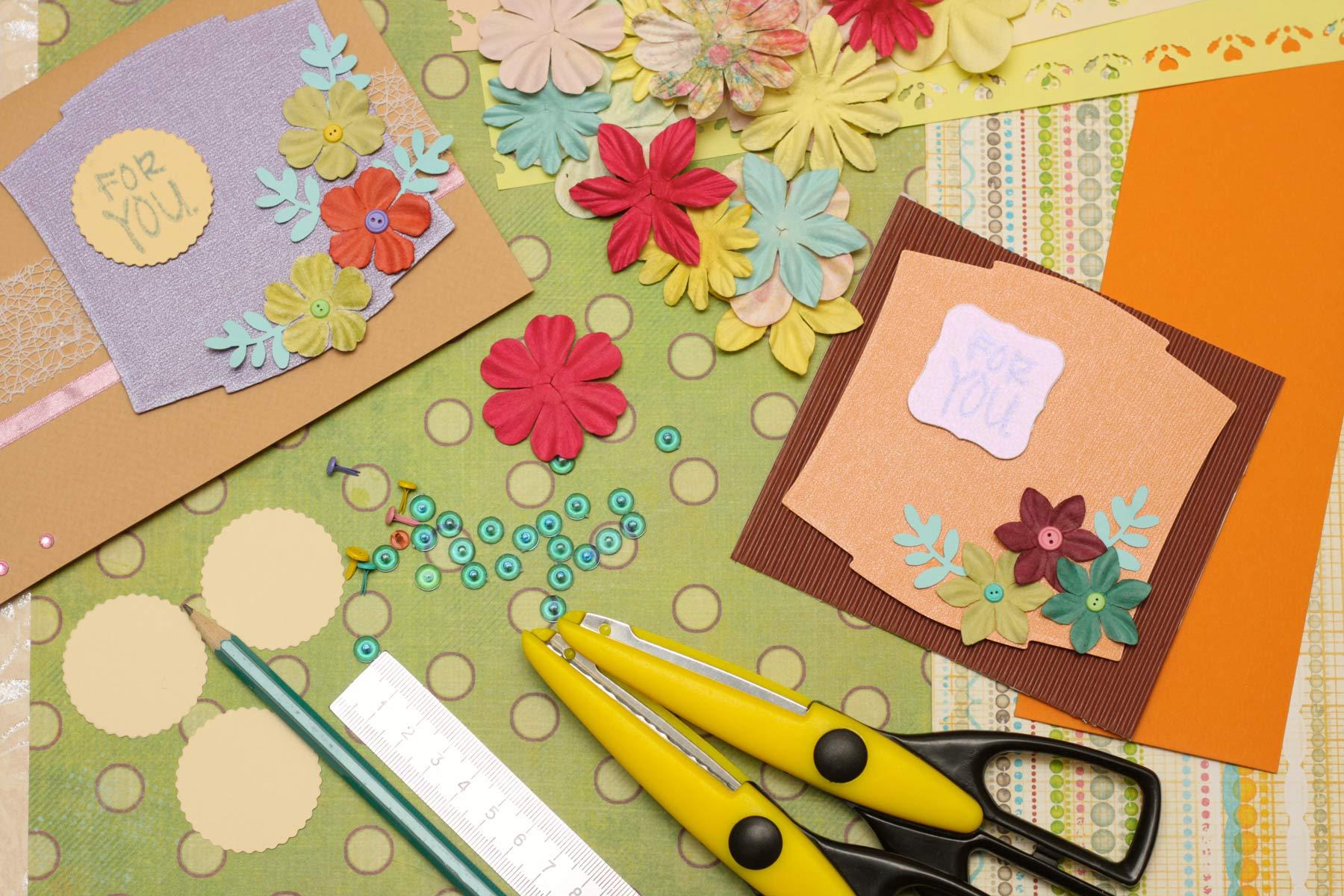 Counseling Gazette
News from your Elementary Counselors
In November, we will be reviewing self-regulation and gratitude through various lessons to our students. In this month's newsletter, you will also find information about the importance of creating connections and how you can built daily habits of connection with your children.
One of the strategies we strive to help our students learn and practice is self-regulation, but it is not a skill solely for school. It is an important life skill that students can use their entire lives. It is also an important component of social emotional learning. Self-regulation is learning how to understand and manage one's behavior and reactions to feelings and things happening around them.
Why Self-Regulation is Important
Self-regulation will help your student learn to sit and listen in the classroom, making learning easier; it gives your student the ability to control their impulses; it helps students make friends because they learn to take turns, share, and express emotions in a positive way; it helps your student become more independent by making good choices in new situations; and it helps your student to manage stress because they will know how to cope with strong feelings and know what works best to calm themselves down.
Although children start learning self-regulation when they are babies, they will need the support of the adults around them to continue honing this skill during their childhood years.
How to support your child
Talk about emotions with your student. This is helpful when their emotions may have prevented them from acting correctly. It also helps to normalize the necessity of talking about our emotions with the people we feel safest with.
Encourage your student to name the emotion they were feeling when they are struggling with a big emotion. This will help them build their emotional vocabulary.

Help your student find an appropriate

reaction to their emotions.
Remember to be patient. Coping with strong feelings is not easy as an adult and your student is still learning how.
Parents can also help their students plan for situations where emotions may drive behavior in an effort to lessen the behavior. For example, reminding your student to "look, not touch" in a store. Praising your student when you notice them self-regulating also helps boost their skills. It is also important to model self-regulation for your students so they learn it is something continuously worked on. Students will often mimic what their parents say and how their parents behave.
Creating a Calming Space
Sometimes, when our emotions get to be too much for us to handle, it is important to be able to take a break—or a time out— to get back to our normal selves.
One of the ways we help students with this, is through the use of a Calming Corner. This is a place in the classroom where students can sit for a minute or two, using that time to self-regulate their current emotional state. The purpose is to get back to learning in the classroom environment as quickly as possible, knowing that they can take a break when they really need it. This is also something that can be done at home and a technique used to acknowledge our feelings and cope with them so that they do not manifest themselves later in our day or future.
Calming corners are not a punishment, but rather a tool to help promote self-regulation and social emotional learning.
"When students are in the calming corner space, the goal is to give the student "time away" so that the behavior does not escalate any further. The calming corner is a positive place that rewards students for noticing that they are feeling emotionally dysregulated and using strategies to calm themselves so that learning can occur" (The Watson Institute, 2017).
Many corners have tools and ideas for regulating emotions that students can try, to see what works best for them.
Creating one is as easy as finding a calm/quite place and filling that space with soft furnishing and soothing materials, like, Play-Doh, a sensory bottle, coloring pages, fidgets, a timer, a stress ball, a stuffed animal, books, and/or a weighted blanket.
Books About Self-Regulation
Below is a list of picture books about self-regulation you can read with your child. You can also click on the link for a read aloud.
When Sophie Gets Angry - Really, Really Angry by Molly Bang
You Get What You Get by Julie Gassman
A Little Story About BIG Feelings by Liz Fletcher
Did you know that gratitude is a self-care strategy? I use this one all the time. Nothing helps me to get out of a funk more than listing what I am grateful for and giving thanks to others for their impact on my life. It is about perspective. We can stay self focused and feel stuck, or we can shift our perspective and acknowledge all the positives in our lives. This can help us in the midst of the most difficult trials of our life. Things may be bad, they may be hard, but we still have so many things that are going well.
When we put our focus on the things that are good, we can turn bad days into better days. Gratitude allows us to reflect and be in the present moment. Not only does gratitude help shift our perspective and help us feel better, it encourages those around us and builds others up. Encouraging someone and showing thanks can change their day, it could be the one thing they needed to get through their day.
Why is it important?
The ability to show gratitude not only allows us to feel at peace with the possessions we have, but it also helps us to build strong relationships with others. Gratitude is not an instinct, it has to be taught. All young children are egocentric by nature, but there are many ways we can help them appreciate the things and people in their lives.
What it looks like
Being polite (saying "please" and "thank you" when appropriate)
Being able to identify the things and people we are thankful for
Acknowledging the things that other people do for us
Content with the possessions that we currently have (not constantly seeking new/better things)
Volunteering
Volunteering and helping those in need can inspire you to reflect on your own circumstances and life to bring on a sense of compassion for humanity as a whole. You can start to learn how you can influence and change the life of another person positively. You can also begin to see how being part of a helping team influences and betters our community.

Gratitude Journaling
Gratitude journaling is a technique that involves keeping a diary of things you are grateful for every day. Some good starting points are to recount a favorite moment from the day, describe a special person in your life, or list three to five things you are grateful for that day.
Writing Prompts:
What does it mean to be grateful? What makes you a grateful person?

When you practice gratitude how does it make you feel? How did it make the other person feel?
Gratitude Mapping
Gratitude mapping involves creating a visual mood board of everything you are grateful for and place it somewhere in your house where you can constantly see it and remind yourself to be grateful. On this board, you can include pictures, quotes, memories, or people who you appreciate and are grateful for. This is perfect for visual learners.
Gratitude Jar
Gratitude jars are a fun, artistic, and hands-on way for children to practice gratitude. Keeping a gratitude jar is a way of regularly recording what is abundant and good in our lives. The idea behind the gratitude jar is simple. You start with an empty jar and each week you add a note of what you were grateful for that week. You can then look back at these notes as a reminder of the good things in your world.
Materials needed: Clear Jar (glass or plastic) ; Art Supplies (ribbons, stickers, pens, magazine cutouts, etc.) .
Below is a list of picture books about gratitude you can read with your child. You can also click on the link for a read aloud.

Those Shoes by Maribeth Boelts
The Giving Tree by Shel Silverstein
Gratitude is My Superpower by Alicia Ortego
Last Stop on Market Street by Matt de la Pena
"It is not happy people who are thankful, it is thankful people who are happy."
Connection is being physically and emotionally present. Connection is about putting yourself into someone's experiences and imagining what it is like to be them. Connection is enjoying your moments with others and being grateful for their presence. Connection is listening and being sincerely interested in what others have to say. Connection is being open-minded. Connection allows us to be present and willing to learn about others. (Holleron, A., 2018)

Why is connection so important in children?
Connection makes children feel NOT alone. Even when in the presence of others, we can feel alone. We feel lonely when we are not connected with those around us. We are social creatures, and we depend on one another for happiness and a sense of wholeness. Feeling alone can be sad and terrifying.

Connection makes children feel important. When you are fully present in your child's life, it gives them the message that they matter, are important, loved, and are worth your time.

and therefore, connection increases children's self-esteem. If you show them that they are worth your time, then they feel valued. If they feel worthy of your love, they are lovable! Conversely, if you are not connected, not tuned in, you are demonstrating to them that whatever you are connected to (your phone, the TV, whomever you are texting) has more worth and is more deserving of your time and love.

Connection becomes internalized and gives children confidence when they are away from you. Building connection goes way beyond the moment of connection. It is an experience that becomes part of the child; it stays with them even when you are not in their presence.
(Holleron, A., 2018)

Why can connecting to your child be difficult?
Because it wasn't necessarily modeled for us. Children learn from others, and if we grew up with parents that were not good at connecting with us for various reasons, it has created the same for our children. Just because it does not come naturally to us doesn't mean we can't do it. It just means that we have to make a commitment to it and work on it.

Because our own "stuff" is in the way. As adults, we have one and a million things going through our minds, plus the emotions we have throughout the day. All this gets in the way of connecting with our children. If we are not completely present with our children or someone else, we are not connecting. If you find yourself thinking about work when talking to your child, acknowledge those thoughts and refocus your full attention to your child.

Because we're too busy. We live in an extraordinarily busy culture where we have many responsibilities. It may be hard for us to be completely present when we have many things on our "To-Do List". We may feel pressured to provide our children with activities and experiences. These things can be important but can stand in the way of connection. Something as simple as talking at the dinner table about their day can mean a lot to your child.

Because we're on "auto-drive." We can mindlessly move through our days as if we are on auto-drive, without really being present. When we are on auto-drive, we are not connecting with our children.
(Holleron, A., 2018)

Habits that Create Connection
Practice mindfulness. Mindfulness is a powerful skill that helps us to work with our emotional states, and thoughts so that we can be present to others. Mindfulness helps us get grounded and present.

Detach from screens! Work emails, Facebook, Tik Tok, Instagram, sports games, etc., can all wait. Be deliberate in your use and try not to use them when you are with your children.

Establish times of the day that you commit to connection. Make a plan to spend 15-30 minutes just being with your children when they get home from school, or whatever part of the day works. Spend time together as a family and also dedicate time to each child. Even a small amount of time can feel like too much when our days are so full and rushed. Start with whatever you can manage, even if it's five minutes. The more you do it, the more you will want to do it. When you establish this time, the quality of presence will spill over into other parts of your day.

Learn to listen.

Listening is truly a skill. Train yourself not to think about other things. This can be hard because we probably have many things to do. If you are genuinely listening, you will be able to learn more about what your child is sharing and also catch on to non-verbal cues. Train yourself to listen without judgment. This can be so hard! We have high expectations, and it is easy for expectations to transform into judgment. Be conscious of how you do that, and work at not doing it. Your children will benefit from truly listening to others.
(Holleron, A., 2018)
We can't connect every minute every day, but a little bit goes a long way.
CVUSD Elementary Counselors