BALLANDO SULLA SPIAGGIA@PETE DOW dj
Come to our event!
COSTA SMERALDA @ IL MIAMI WITH PETE DOW
Nella magica atmosfera del "ilMIAMI" ,con le sue cene e drink raffinati della Costa Smeralda,sarete immersi dalla sonorità avvolgente e sensuale della musica più ricercata, selezionata e mixata magistralmente da
PETE DOW
special guest dj della serata. SUNSET BEACH...MUSIC EMOTION....ENJOY!!
Ladybird - Shine (Pete Dow & Mongini Sus4th Rain Vocal Mix) PROMO
"ilMIAMI" restaurant&drinks
Tuesday, Aug. 13th 2013 at 7-11pm
Porto San Paolo, Province of Olbia-Tempio, Italy
Porto San Paolo, Sardinia
PETE DOW DJ aka WILLIAM PETER CATALDO-Biography
Il suo vero nome e' WILLIAM PETER CATALDO,nato a Toronto,in Canada,nel 1970.
Music Designer,a livello internazionale considerato specialista della musica deep – soulful e dance elettronica, nel 1985 William si trasferisce a Milano e gia' dall'età di dodici anni,esprime una dote naturale nella musica, suona la tastiera farfisa a due mani alla ricerca dei suoni e accordi soul e jazz. All'età di quindici anni si appassiona alle percussioni e alla batteria abbinando con un campionatore grooves con ritmiche nuove tra new-age e house consolidando la sua capacità e creatività di compositore.
Da semplice dj, nel tempo, ha iniziato anche l'attività di Sound Designer per brand di rilievo come BMW e Mercedes ,di compositore e produttore creando case discografiche, sviluppando numerose collaborazioni con altri artisti del calibro di Kerri Chandler, Kenny Bobien, Jocelyn Brown, Billy Preston, Loleatta Holloway, Robert Owens, Jon Cutler, Joecelyn Brown, Alexander O'Neil, dj Spen, Chriss McCray, Jamie Lewis ,India e altri personaggi culto nel mondo della musica house e non solo visto che tra questi c'è anche la regina della disco music Gloria Gaynor, suonando in tour nei club più importanti nel mondo, dal Sud Africa a Miami, Los Angeles, New York, Dubai, San Francisco.
Celebri le compilation "Unlimited" di Kay Rush, di Radio Montecarlo, e "Caffe' Solaire"prodotte con il nome di "HARLEY"del duo HARLEY&MUSCLE"con cui inizio' a collaborare dal 1995 al 2011.
Oltre ad aver affermato la sua fama di dj rispettato a livello internazionale, la sua attività di remixer è richiesta da etichette e artisti di tutto il mondo e dal 2012 intraprende una nuova avventura con il suo nuovo brand " PETE DOW ", e la magia dei suoi sound puo' essere apprezzata nei recenti mix :
· HALDO E MELANIE ESTELLA "SHOUT IT OUT"
· KAYE REE "NATURAL HIGH" by Nicolosi
· Jutty RANX "I SEE YOU" gia' disco di platino
Attualmente con CLUB LISTEN,partecipa al progetto APEROL nel cuore della citta' di Milano,come dj resident e creando i mix "THE MOON UNDER WATER " e grossi progetti con case discografiche
Con suoi mix caratterizzati da sonorità più soft e raffinate, rispetto al genere house tradizionale, Il dj set di PETE DOW sarà un viaggio musicale nel genere deep, quella per intenditori e amanti del genere, che sarò reso maggiormente suggestivo dall'incantevole location "ilMIAMI",nella quale si esibira' 13 AGOSTO 2013
JUTTY RANX "I See You" Pete Dow Remix, with Nicolosi Team - Surya
http://www.youtube.com/watch?v=1nsnMuMXnvo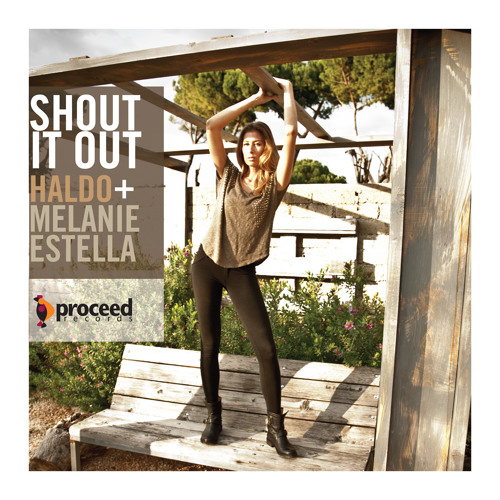 8DPromo
Haldo + Melanie Estella - Shout It Out (Proceed Records) by 8DPromo