Aaron Copland
Twentieth Century composer and musician
Aaron Copland
Born November 14th, 1900, to Sarah Mittenthal and Harris Copland in Brooklyn, New York.
Background
Aaron Copland did not grow up in a musical household, due to the fact that his father was a department store owner. However, Copland's sister, Laurine, taught him how to play the piano. Copland was drawn into the musical world immediately, and took private piano lessons with Leopold Wolfsohn until 1918. Interested in creating his own pieces of music for the piano, Copland left Brooklyn for Manhattan at age sixteen to learn the fundamentals of composition. He studied with Rubin Goldmark, a former student of the Vienna Conservatory. Goldmark would also go on to become the Head of the Department of Composition at the Juilliard School upon its founding in 1924. Around the time he began studying with Goldmark, Copland began attending performances of The New York Symphony and the Brooklyn School of Music. In 1920, he composed his first piece of music titled The Cat and The Mouse (Scherzo Humoristique). Copland graduated from the Boys' High School in Brooklyn, but he decided not to attend college. Instead, Copland received jobs playing the piano at the Finnish Socialist Hall and then in the Catskill Mountains of New York.
The Cat and The Mouse

Aaron Copland's first piece of music published in 1920.

Rubin Goldmark

Aaron Copland's first instructor of composition.

Aaron Copland

In 1933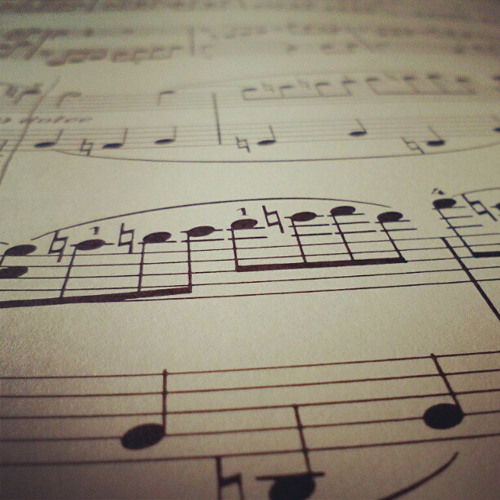 Sandra_Robinson
The Cat and the Mouse - Aaron Copland by Sandra_Robinson
A trip to France
Aaron Copland found that he was more interested in classical European music. In order to study more in depth, Copland found that it would benefit him to travel to The Summer School of American Students in Fountainebleau, France, near Paris. There, he met composer Nadia Boulanger, who taught him more about composition. He also sold his first piece of music (The Cat and The Mouse) to Durand & Sons, a well-known music publisher.
More music....
Aaron Copland returned to the United States, and met yet another famous composer named Serge Koussevitsky. Koussevitsky urged Copland to write a piece of music for the Boston Symphony Orchestra, which led to the creation of Symphony for Organ and Orchestra published in 1925. This piece was then followed by Music for the Theater in that same year, and Piano Concerto the following year. Copland also began to write music for several ballets including Billy The Kid, Rodeo, El Salon Mexico, and Appalachian Spring. These five ballets were followed by sets of music for seven movies: The City, Of Mice And Men, Our Town, The North Star, The Red Pony, Something Wild, and The Heiress, for which Copland won an Academy Oscar.
Appalachian Spring - Aaron Copland LIVE
The Heiress (1949)

Aaron Copland won an Academy Oscar for his music in The Heiress.

The Red Pony (1949)

Aaron Copland wrote the music in this western movie.

Our Town (1940)

Music composed by Aaron Copland.
Literature by Aaron Copland
Aaron Copland was not only writing music in his free time, but also literature. Copland wrote a total of four books in his lifetime. These books are What to Listen for in Music, published in 1939, Our New Music in 1941 (Later revised in 1968 to The New Music: 1900-1960), Music and Imagination in 1952, and Copland on Music in 1960.
Significance in American Culture
During Copland's time, The Great Depression and World War II were taking place. Because so many Americans had lost their jobs, homes, cars, and so much more, Copland wanted to express a happiness through his music towards people with troubled lives. He also wanted music to become a part of American culture, and for music to be an important part in people's lives.
A comparison: John Williams and Aaron Copland
Two musicians are often difficult to compare because each musician strives to make his or her sound unique. However, these two come very close to each other: John Williams and Aaron Copland. John Williams is well-known in the 21st century for composing pieces of music for famous movies such as Indiana Jones, Harry Potter, Superman, E.T., Home Alone, Star Wars, Jaws, and so many more. Aaron Copland's music was in many movies famous to the time period of the 1920's: The Red Pony, The Heiress, Of Mice and Men, North Star, Something Wild, The City, and Our Town. Aaron Copland's Fanfare for the Common Man was also featured in the 1983 movie The Right Stuff. Both John Williams and Aaron Copland have many pieces of music set for famous movies of their time period. They also have dramatic crescendos and decrescendos in their music. John Williams' Harry Potter theme starts at a very low volume, but dramatically and quickly increases to a strong voice. In Aaron Copland's Appalachian Spring, the first three minutes are very soft, and slow, but suddenly the volume rises, and the music becomes more intense, just like in the Harry Potter theme. Both John Williams and Aaron Copland have very strong crescendos and decrescendos, and both of them have composed music in very famous movies of their time periods.
John Williams - His Best Works
Aaron Copland "The Heiress" Suite
Aaron Copland died on December 2nd, 1990, in North Tarrytown, New York, of Alzheimer's disease and a respiratory illness. Although this great musician and composer is no longer with us, his legacy lives on through his music.