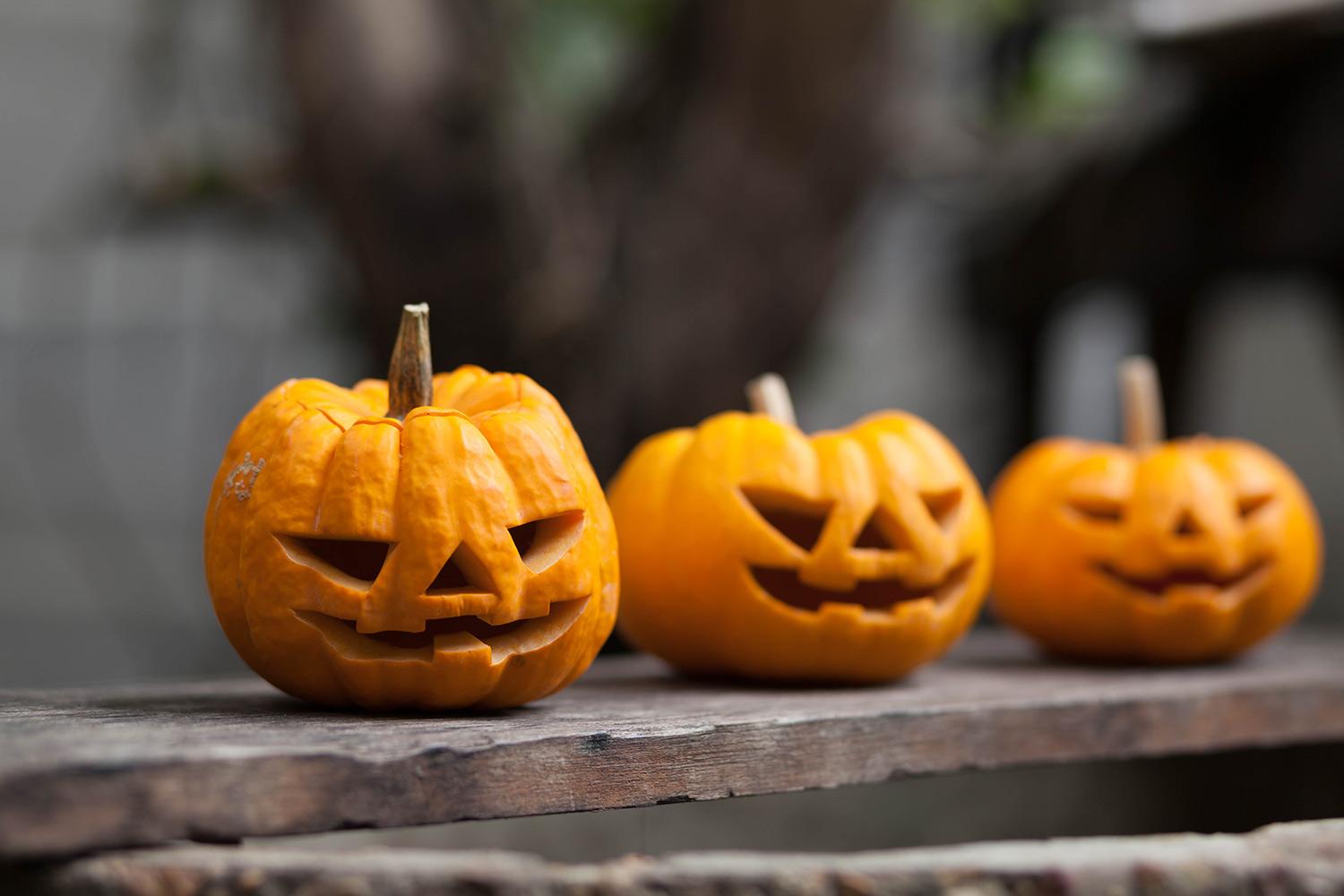 Superintendent Update
October 18, 2022
There is an old saying "you can't go home again" meaning if you try returning to a place you remember from the past, it will not be the same as you remember it. While this may be true, Bedford High School Homecoming one again provided alumni and community members a wonderful opportunity to see old friends, teachers, neighbors, and best of all the chance to watch the Bedford Kicking Mules beat Monroe High School 28-14 on the newly renovated Community Stadium field turf. The game was a great wrap-up to the week full of fun and festivities.

The district is still looking to fill multiple positions throughout the district. Many of these positions have flexible hours and competitive wages. Please click the image below to view our current open positions.
BEDFORD PUBLIC SCHOOLS SECURITY AND SAFETY
BPS has undergone a transformation in the way that we help keep students and staff safe while at school. The following is a brief list of the changes that the district has instituted recently as a focus on security and safety.
All district buildings have secure entryways for guests to enter the building during school hours
A state of the art security camera system has been installed at each building
All external door locks have been removed and a new remote keyless card system linking to our camera system has been installed to eliminate possible entrance using old/lost door keys.
New exterior building doors and windows with safety egress have been installed
All BPS classroom doors are equipped with safety rated deadbolt locks or Nightlock door systems to ensure safer classrooms
Purchase of a direct-link school radio for each school building to be able to communicate directly with police and first responders in case of emergency
Purchase of 60 new security radios to increase and replace existing older radios
Each building in the district has a dedicated licensed social worker
Continued partnership with the MCSO to maintain two School Resources Deputies
Added additional building security at the secondary level to help monitor hallways and restrooms daily
Continued districtwide ALICE Emergency Response Training and Drills at all levels
Purchased new state of the art bus camera system for all district fleet buses including an external stop-arm camera to record individuals who pass buses during student pick-up/drop-offs
Updated and submitted for approval the district Emergency Response Plan (EOP)
Currently working with the MCSO to schedule security evaluations at each building using state grant funds
Ongoing partnership with the MCSO to allow school resource deputies from around the county to train inside BPS school buildings
BPS leadership will continue to evaluate and revise our security plans annually and as needed.
MAJOR UPGRADES COMING TO BEDFORD COMMUNITY STADIUM AND BHS SOFTBALL STADIUM
Beginning this upcoming summer, Bedford Community Stadium will undergo Phase II of the stadium upgrade plan which includes home/away restrooms, a new main entryway that will include home/away ticket booths and a large concession stand, a referee/medical trainer building, new decorative iron gates with pillars, and a new family plaza with built-in seating and space for families to eat and rest. Phase I of the project was completed this past summer and included installation of a new field turf system and new LED lighting. This next phase of the project is made possible through new naming rights sponsorships from Grogan's Towne and Forest View Entertainment Center as well as an incredible donation from Heidtman Steel and the John C. Bates Foundation. These new partnerships are in addition to the ongoing work that the Bedford Alumni Association and the Mule Muscle Foundation have been doing for many years. In total just over 1.3 million dollars have been secured for this project. All current signage, recognition monuments, and personalized bricks will be retained and reinstalled throughout the stadium.

Already underway are major upgrades to the Lady Mules Softball Stadium. By the spring of 2023, players and guests will enjoy stadium upgrades which include a new sprinkler irrigation system, new fencing, new backstop with logo padding, and improved concourse elevations with poured concrete. The current freshman/jv softball field will be reversed with a new infield, fencing, backstop, and dugouts. All of these upgrades have been made possible through the hard work and dedication of program leadership, parent leaders, and many community partners. In total, over $100,000 has been raised through donations and in-kind services to make this project happen. We cannot thank our community enough for all of your support!
BPS EMERGENCY WEATHER PROTOCOLS
While most are enjoying our current fall season, superintendents across the state are beginning to monitor for the possibility of dangerous weather conditions. Bedford Public Schools utilizes a variety of different options for dealing with extreme weather: 1) cancellation, 2) two-hour delay, 3) two-hour delay that converts to a cancellation if conditions fail to improve, and 4) early release from school if conditions become dangerous. Each of the available options can be difficult for families due to the change in normal scheduling. We will always try our best to ensure that decisions are made allowing for the most time possible for parents to make alternate arrangements.
The process for making decisions based on the weather is contingent upon many factors and is rarely ever going to make sense to everyone. I will simply remind everyone that not all families have 4x4 vehicles, live on easily passable roads, or are completely comfortable driving/walking in severe conditions. As superintendent, I will always err on the side of caution as the most important part of my position is to keep our students, staff, and families safe. Please log into your Infinite Campus Account to make any necessary changes to your primary contact information to ensure that you receive emergency alerts through our Infinite Campus Messenger. Let's all hope for a mild and forgiving winter season!
BEDFORD MARCHING BAND SHINES AT MSBOA
On Monday, October 10, 2022 the Bedford High School Marching Band competed at the MSBOA District XII Marching Band Festival at Flat Rock High School. In what has now become tradition, the Marching Mules scored a straight grade A Superior Rating for the 9th consecutive year. This is an amazing achievement and testament to the incredible preparation and dedication that our students and staff leaders put in each year. Congratulations to our students and Directors Cory Meggitt and Josh Glover for another outstanding showing.
BHS STUDENTS PUBLISHED IN TEEN INK MAGAZINE
Over 100,000 students submit work to Teen Ink for publication each year, and their editors review each individual piece. If approved, the submission is first published on their website. From there, the editors chose the best of the best to include in their bi-monthly digital magazine. We are so proud to have TWO Bedford students in this month's issue!

Hussein Jomaa and Alyssa Ripmaster, current Bedford seniors, had their work selected to be published in Teen Ink's October 2022 issue (https://issuu.com/teenink/docs/october_2022_master_file). Hussein's memoir "The Worn Wallet" is on pg. 10-11 and Alyssa's photo is on pg 62 published under the pen name L Hayze. Congratulations to the both of you for your amazing achievements.

BHS ATHLETIC CELEBRATIONS
Bedford High School will be honoring the senior members of the marching band, cheerleading team, and football team this Friday evening. Building leadership learned last week that the scheduled game for this Friday (Senior Night) was being forfeited by the scheduled opponent. Please come out to help celebrate our senior students.
Bedford High School's Boys Tennis Team earned a trip to the state tournament in Midland by finishing 2nd at Regionals. The team had a wonderful showing overall against the top competition in the state. This is the first trip to the state tournament in 20 years. Coach Cukierski was also named Regional Coach of the Year capping a great year.
MANUFACTURING DAY TOOK PLACE ON OCTOBER 6TH
BPS students participated in Manufacturing Day earlier this month. Students visited three successful local Bedford businesses to learn more about Manufacturing & Trades Careers in our area! A huge Thank you to MTS Seating, Ort Tool & Die, and Rolled Alloys for hosting our students this year! BHS currently operates 14 different Career Technical Education Programs (CTE) which is the most by any district in the County.
The Long Stretch
October is traditionally one of the longest months in the school year for students and for staff (and as a result, sometimes a long month for families too) due to the length of time between the 1st day of classes and the next extended break of Thanksgiving. It is the time when the honeymoon is over, and frustrations and exhaustion can begin to set in for many of us. It's very typical that once the day-to-day routine begins to fall into place, the weeks start to become less exciting and so the little things can add up. Couple this with the stress of increasing classroom workloads as the semester wears on and keeping up with grades and it's clear why this time of year can be challenging.
In addition, when combining these annual struggles during this stretch with what is in my opinion a lingering concern that many of us became all too comfortable with peer-to-peer and group-to-group conflict during the trying times of COVID-19 and it is the perfect recipe for continued stress and communication breakdowns. The good news is that we can all work together to break this pattern and there are definitely things that we all can do to combat this October impact:
1.) Assume good intentions: Despite what it may seem like, people generally choose actions with good intentions (even if they conflict with what we would personally choose). By assuming good intentions, we are able to approach conversations (especially those with potential conflict) more calmly and in a way that values understanding versus frustration.
2.) Take care of you: When things start to pile up and we get busy being busier, it's easy to put down the activities that support physical and mental wellness. When we do this, we are depriving ourselves of the re-energization that is necessary to tackle this first long haul. The key is to spend time doing things that you enjoy and that bring energy, not adding one more thing to the to-do list.
3) Avoid the Negative: In a time when it is easier than ever to share and gather information, it has become common practice for many to exhibit negative behaviors both in public and on social media. Whether it is a nasty comment or post or a rude person ahead of you in line at the store, Don't Take the Bait! Walk away from negative people and situations without engaging and you will absolutely be better for it.
4.) When in doubt, just BREATHE: Breathing is really a no brainer to pretty much everyone - it's something that we need to do for daily survival. But in those moments of busy-ness, irritation, or overwhelm, it's easy to forget to take a breath (or ten) BEFORE we act. This pause isn't just good for supporting less stress, it has been shown to support a litany of positive effects, including increased learning.
THAT'S ALL FOR NOW!
With so many accomplishments to celebrate and news to share early in this school year, I will pick up where I left off next month! GO MULES!!!
Carl Shultz
Carl is using Smore to create beautiful newsletters