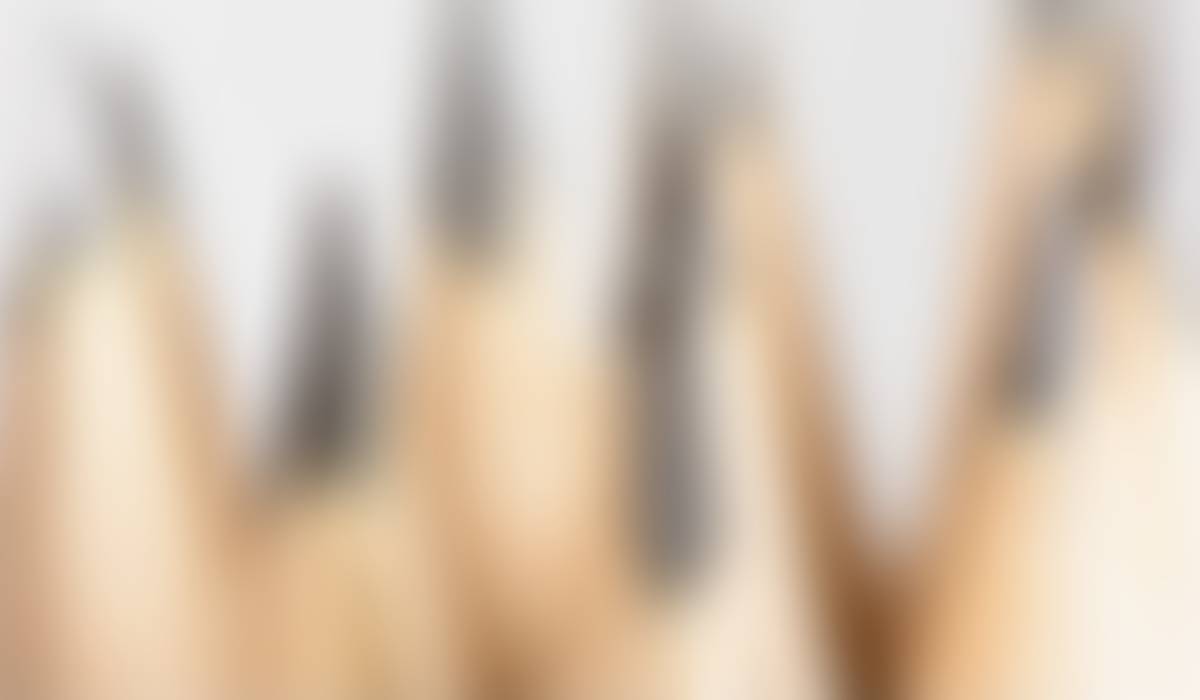 School Pointes
Looking ahead to 2022-23: An interview with Superintendent Jon Dean
August is one of Superintendent Jon Dean's favorite months because it's a time for preparation, renewal and adult learning. This week, as he gets ready for his second year as GPPSS Superintendent, Dr. Dean reflects on the school year ahead.

What are you looking forward to in the 2022-23 school year?
The 2021-22 school year was hard, but at the end when we look back at it, it was a really great year. And I think it laid the foundation for what is going to be an exceptional 2022-23 school year. I think that foundation starts with the Strategic Plan that was approved by our Board of Education this past December.
We had a group of stakeholders come together and identify key components of who we are, including that outstanding instruction for all students is integral to our school district. To have these people articulate how we need to have access for all students – our academically high achieving kids, but also our kids who might struggle – is also critical.
Our strategic plan talks about providing a range of opportunities for kids through CTE, connecting with the community, and making the world a better place – all those elements are going to allow us to have an exceptional school year in 2022-23.

Laying the foundation for a successful school year requires a meeting of the minds among administrators. That groundwork began with a full day of professional development among administrators on Tuesday and continues with two additional days next week.

Can you describe what took place during the administrators' professional development day?
We had an exciting day of learning for adults. I said at the board meeting on Monday, different parts of the school year feel different. June is all about graduation and celebrating accomplishments. And September is about the excitement of a new school year – your books are new and your pencils are sharpened and you're figuring out your locker combination.

August to me is always very exciting because that's the month where our adults get to spend time intentionally learning together. We had 30 school administrators in one room yesterday and we had very vibrant conversations.

We spent the majority of our day talking about what are our common expectations around instruction. We talked about how themes like collaboration, creativity, innovation, empathy – those are the skills that our kids are going to need when they go out into the broader world. How do we make sure those are the skills that we focus on inside of our classroom? It isn't just about content; it isn't just about knowing facts. Knowing facts, particularly when we have a cell phone, isn't the thing that drives achievement. What drives achievement is: can we help make sure our students know and understand the value of collaboration and creativity? Those are some of the things that we spent our time on yesterday.

What's on the agenda for next week's professional development?
We're meeting with our administrators next week and we're spending an entire day -- all of us -- receiving training about instructional coaching. Our instructional coaching is designed to have six of our very best Grosse Pointe teachers get into classrooms and work with our teachers shoulder to shoulder. The teachers are going to identify a problem of practice. A problem of practice isn't a deficiency; a problem of practice is this thing that teacher may want to do better for their kids. The coach partners with them and provides feedback -- not evaluative feedback, but suggestions on things to try. They develop a plan.

We're talking about true coaching. And all of us, whether we've been doing this job for five months, five years or 30 years, can use coaching. I'm really excited that this is going to be happening in our school district this year.

How does this professional development benefit students?
Because of the pandemic, for the past two and a half years, naturally and appropriately we've been focused on safety and how do we reopen schools. While safety is critical so students can learn, and we will continue to work on providing a safe learning environment for our students and staff, our core focus as schools is learning. Schools are designed to provide outstanding instruction for kids.
Enroll now for Grosse Pointe Summer Choir camp
There is still time to enroll for Grosse Pointe Summer Choir. Students entering grades 4 to 12 are eligible. The camp is from 9 a.m. to 12 p.m. Monday, Aug. 15 through Thursday, Aug. 18, and 9 a.m. to 2 p.m. on Friday, Aug. 19, with performances on Friday at 6 and 8 p.m. The cost is $95. (Please note the location has changed from the Grosse Pointe North Performing Arts Center to the auditorium at Parcells Middle School.)

Please contact Carolyn Gross at grossc@gpschools.org for more information.
The Family Center of Grosse Pointe and Harper Woods is hosting a community book club meeting to discuss "Thrivers: The Surprising Reasons Why Some Kids Struggle and Others Shine" on Tuesday, Sept. 27 at 7 p.m. at The Village Grill, 16930 Kercheval in The Village.

Email info@familycenterweb.org to RSVP or for more information, or call (313) 447-1374.
Class of 2022 Spotlight: Eliana Gross
Our summer series on distinguished alumni from the Class of 2022 continues with Eliana Gross, a graduate of Grosse Pointe South.


Musical talent and a knack for teaching run in Eliana Gross's family. Combined, her parents, Carolyn and James Gross, represent nearly half a century of music education with the Grosse Pointe Public School System.

Eliana started taking piano lessons at age 4 with one of her parents' former students as her first teacher, graduating to a professional teacher after a few years. She also took voice lessons for six years and participated in choir while at Brownell Middle School.

At Grosse Pointe South, Eliana focused on piano. Her senior year, she began studying under Ivan Moshchuk, a 2009 graduate of South and classical pianist who has performed extensively abroad and is currently enrolled in a doctorate program in London. Ivan helped Eliana prepare for auditions so she could pursue her dream of studying piano and earning a degree in music education.

Her top choice was the University of Michigan. Eliana prepared and submitted four pieces for a pre-screening round simply to make it into the audition round. The next round required her to prepare a new set of audition videos.

Once she was accepted into U of M's School of Music, Theatre & Dance for the fall, she started working with a former U of M Doctor of Musical Arts student, Dr. Yang, who studied with Eliana's piano teacher of choice. Taking lessons on campus has allowed her to get acquainted with the campus while also running into music faculty in the hall – an opportunity she hopes will make her transition all the more seamless.

Her advice for high school students pursuing music in college is to spend time junior and senior year getting familiar with the faculty at whatever school they are applying to.

"Maybe a year before auditions, reach out to any faculty that interests you and take a trial lesson to see if it would be a good fit," she said, "so that when auditions come, they'll see your name on the list and you won't be just another name, but a person they had a connection with."

Eliana feels fortunate to be able to focus on music classes her freshman year thanks in part to the advanced placement classes she took at South, including AP Government and AP Psychology. These credits allowed her to test out of the social sciences and psychology requirements.

She also took AP Italian -- which came in handy this summer when she and her mother traveled together to Milan, Florence, Verona and Positano -- in fulfillment of a promise her mother made to her when she was in elementary school that whatever language she studied, they would go to that country together when she graduated from high school.
After earning a bachelor's degree, Eliana plans to pursue a master's degree and doctorate in music education. Her dream would be to get a Doctor of Musical Arts degree in conducting and become a conducting professor.

Whatever she ultimately decides to do, she has always loved going to school, she said, so pursuing education seems the right fit.

And she already has gotten a taste for teaching, as she has taught piano for the past two years to a total of 20 students ages 8 to 13, ranging from beginner to intermediate. She currently has six students and hosted a recital in her family's living room.

"They all dressed up and did so well," she said. "I was so proud of them."

Alumni Through the Decades
Grace and Christian Fenton
Class of 1969
Grosse Pointe South High School


They met at what was then Parcells Junior High School. In eighth grade they were in the same English class, but became friends in ninth grade study hall.

"I thought she was the most beautiful thing I had ever seen," Chris Fenton said.

"He was so cute," Grace Fenton recalled. "I felt so bad for him because he wore pants that were slightly too long. He always wore tied wingtip shoes, and a button-down collared Oxford shirt, either white or powder blue."

Their shared interest in music landed them in orchestra class together throughout their time at Grosse Pointe South. While Grosse Pointe North had opened in the fall of 1968, Grace and Chris were among the graduating class allowed to remain at the former Grosse Pointe High School through their senior year.

Before they graduated – Chris off to Hope College and Grace headed to Marygrove College – they planned their future together.

"We had a half day off from Grosse Pointe High School and we went over to Farms Pier and we sat there and plotted out our life," Grace recalled. "It was the spring of our junior year. We said, we're going to get married, right? But we're going to get our degrees, right? How many children are we going to have?"

They also planned to "get through school as fast as we could" – and they did, each graduating in three and a half years.

While Chris planned to major in music at Hope, he switched to business as a more practical major.

"I played the (French) horn pretty well, but I likened it to golf," Chris said. "I was a par golfer, but in order to be the best, you had to shoot under par and as hard as I might practice, I wasn't going to get there."

While apart, the two kept in touch by phone and the U.S. postal service.

"Back then there were no cell phones, obviously," Chris said. "I would get a bag of quarters, dimes and nickels and plunk in money."

They also wrote letters, although Chris said he kept up his end of the bargain more than Grace did. Between her heavy course load and working two jobs at Hudson's and Jacobson's to help pay for her tuition, Grace said she "didn't have a lot of time to write letters."

They got engaged in the summer of 1971 in the parking lot of Macomb County Community College.
"It was a romantic spot," Chris joked.

They graduated in December of 1972 – keeping true to their promise to finish college quickly – and were married on Jan. 6, 1973.
Chris also kept on his career path in business. He received an MBA from the University of Detroit in 1978 and worked from 1973 to 1979 with an accounting firm, then for Sperry-Rand Corporation, a Fortune 500 company. This position required a lot of travel and he decided to quit after his oldest daughter, Hope, asked her mother when "that man" was coming back after Grace dropped Chris off at the airport for yet another business trip.

Grace's mother worked as an extra resource teacher at Barnes and saw a posting for supervisor of accounting for the school system, Chris recalled. He met with Bill Coates, the GPPSS superintendent at the time, who offered him the position. Chris accepted, then moved his way up, from Business Manager, to Director of Business Affairs, then Director of Business and Support Serivces before he became Assistant Superintendent of Business and Support Systems. For the last 13 years he served as Deputy Superintendent of Business and Support Services. He retired in 2016.

"I don't regret a minute of it," Chris said. "I worked with some great people, from administration all the way down to the hourly people. It was a great experience."

While Chris kept up his interest in music by playing with the St. Clair Shores Symphony Orchestra and even accompanying some district performances over the years, Grace devoted her career to music instruction. She taught music at University Liggett School after she and Chris were married and before Hope was born, and returned 16 years later, remaining for another 27 years. She also served as a minister of music at Knox Presbyterian Church in Harrison Township, where she and Chris are active members.

Both are currently retired. Chris joined the Full Circle Foundation board at the beginning of 2022 and works with a few private foundations. Grace enjoys knitting, sewing and quilting and spending time with her grandchildren.

"I'm a really good grandma," she confesses. "The kids call me GG for Grandma Grace and I thoroughly enjoying being a part of their lives."

They remain in their home in Grosse Pointe Woods, where they have lived since 1979. In January, they will celebrate their 50th wedding anniversary and plan to take their four children – Hope, C.J., Ian and Colin – and eight grandchildren ranging in age from 3 to 17 on a cruise.

What has kept the two of them together and "steadied" them throughout their marriage, in Grace's view, "is the presence of God in our lives."

Chris's advice to young people today, in a world of social media and "the vanity of selfies," is not to focus too much on themselves or get "caught up in the material stuff of the world."

"The focus should be on helping others and working with others," Chris said.

Also important are being a good listener and forgiveness.

"I believe in second chances," Chris said. "I've been granted second chances so I think that's important."

Grace stressed the value of unconditional love.

"You make a promise when you get married and there are no conditions on it," she said.
Nominate your favorite GPPSS alum!
GPPSS Communications
Our Vision: One Inclusive Community Learning Together
Our Mission: Cultivate Educational Excellence By:
Empowering Students
Valuing Diversity
Inspiring Curiosity
Pushing Possibilities