Roseanne Greenfield Thong
Children's Literature Author Study by Morgan DiFruscio
Quite the Traveler...
Roseanne Greenfield Thong started off as a newspaper reporter after studying journalism in college; needless to say, writing was a passion for her. However, her career took a crazy turn when she got offered a teaching job in Taiwan! Since then, she has taught English in places foreign and domestic: California, Guatemala, Mexico, Vietnam, and Hong Kong, as well as learned some new languages to bring home. She has family in Hong Kong, Malaysia, and the U.S. She decided to switch gears again to become a children's book author after trying to find books about shapes in Hong Kong for her daughter who was two; when she couldn't find any--only books about American shapes, she decided to write her own! Her first one was "Round is a Mooncake: A Book of Shapes."
Now she is well-known for her multicultural books that span teaching numbers and shapes to longer stories about cultural traditions. She still travels a lot, but now has something a little more special she can bring back: a worldly story to share.
One is a Drummer: A Book of Numbers
One is a Drummer
takes the reader through some traditional Asian culture staples, as well as some typical activities all kids like, all while counting. It starts with one drummer trying to win a dragon boat race, goes through to friends playing mahjong, running through sprinklers, playing with puppies, sneaking through bamboo stalks, and foods that are typically eaten in Asia like fish balls on a stick and egg tarts.
The simplistic, repetitive, rhyming text is perfect for emerging readers, especially in a global classroom making efforts to learn about other cultures. It is important to realize that other countries do things that we may not do, like eat certain foods, or play certain games, but it is just as important to understand that some things are universal, like loving to play outside, or enjoying friends.
Round is a Tortilla: A Book of Shapes
Round is a Tortilla is similar to One is a Drummer in that it rhymes and has short text, which is ideal for young readers. However, this book throws a bit of a twist at readers by including both English and Spanish vocabulary! This would be an excellent book tool for reading workshops studying how to figure out words or ask questions about pictures. It is important to realize, though, pronunciation is important in language! So, be ready with tools so students can get the most out of reading a book.
Green is a Chile Pepper: A Book of Colors
On the same page as Round is a Tortilla comes the color book Green is a Chile Pepper. This book also peppers in some Spanish vocabulary with the English, and gives all the colors in Spanish and English, which could be an excellent bridging opportunity in a classroom with a lot of Spanish speakers, or a teacher seeking to teach students more than the English language. The colorful pictures and short text make this an awesome read for first graders to be read to, or English learners to use as a resource when trying to learn the colors in English.
Wish: Wishing Traditions Around the World
For more multicultural immersion, Wish is a great way to introduce different traditions to your students. This book takes the reader through various countries and how something as simple as a child's wish can look different depending on where you are. The experiences span through Japan, China, Thailand, Russia, Iran, Israel, India, Australia, South Africa, Italy, Ireland, Brazil, Guatemala, Mexico, and the United States.
Noodle Magic takes us to China, where a young girl and her grandfather are making noodles for the upcoming birthday of the emperor. This is a unique tale told in the fashion of a Chinese folk story with beautiful pictures and classic references to magic and goddesses. This would be a great addition to the classroom when talking about different kinds of stories, and how they can be written in certain styles. After this, students could try to write their own story in a new style that they are learning, which could also act as an assessment tool for teachers.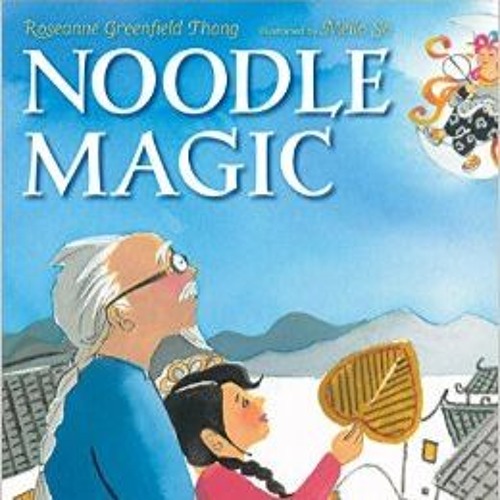 Morgan DiFruscio
Name Pronunciations by Morgan DiFruscio
Needless to say, Roseanne Greenfield Thong certainly knows her way around the world!