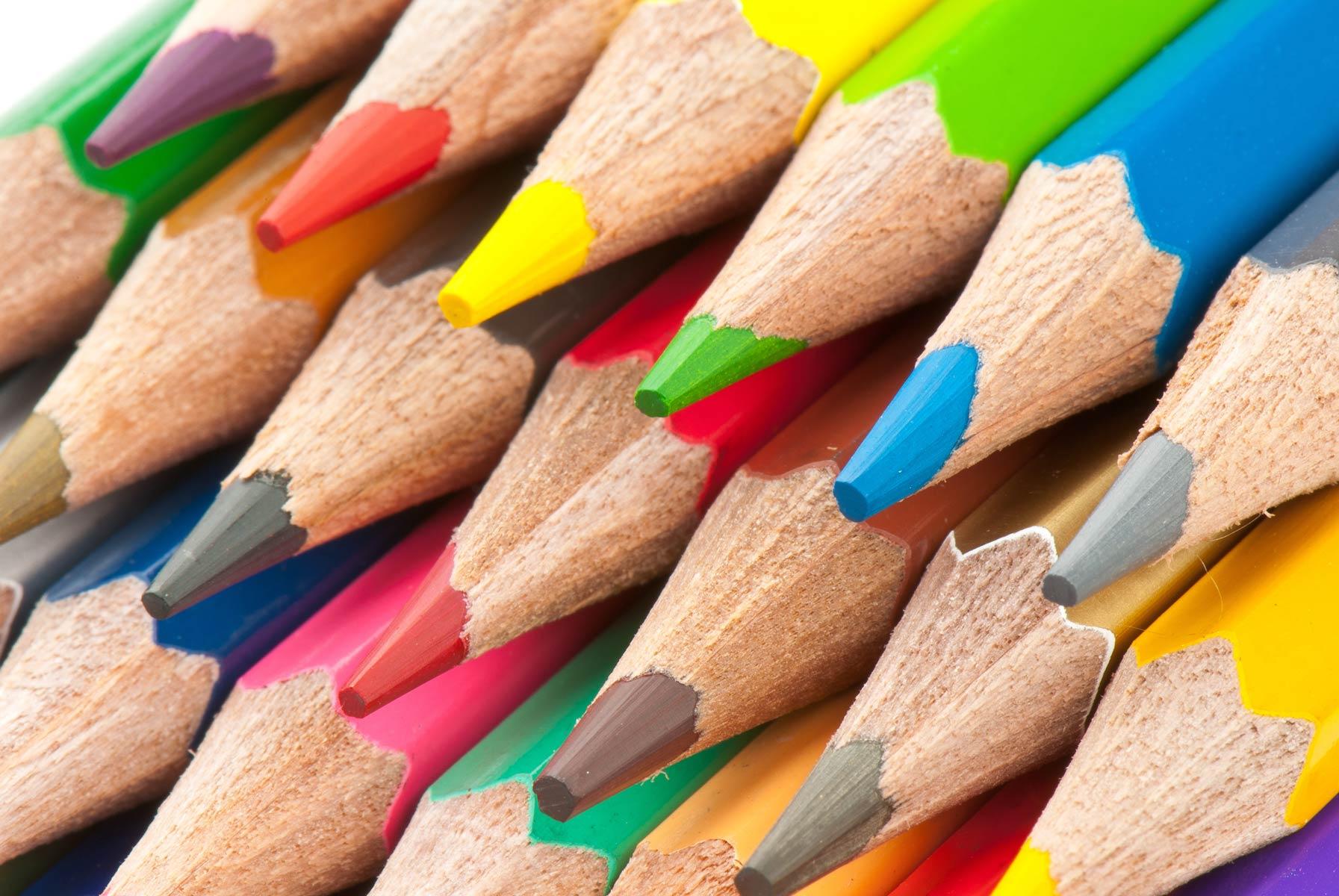 El Semanario
June 5-9, 2023
This Week at Edison / Esta semana en Edison
June 5 -- Morning IEPs; 3rd Grade Year-End Celebration at VAP – 10:30-2:45; Música en Español Informances in Room 109: PTA Executive Board Meeting 6:00-8:00 pm Zoom

June 6 - TK end-of-year field trip to VAP 9:00 am -12:00 noon
June 7 - 2nd Grade end-of-year field trip to VAP; Promotion Ceremony 5th Grade 9:30 am - Edison cafetorium
June 8 - 5th Grade end-of-year picnic in the park; morning IEPs
June 9 -- REGULAR DAY - Kinder end-of-year picnic on campus 11:30 am -1:15 pm; 1st Grade to VAP
From the Principal's Desk Del escritorio de la directora
Endings and Beginnings
Last Saturday at Edison we celebrated the high school graduation of the immersion class of 2023. They are the 26th graduating class of dual immersion seniors and they were the 2015-2016 class of Edison 5th graders! There were 75 students in this class (and FIVE sets of twins!) and well over 50 came back for their Immersion Graduation. It was my privilege to welcome them "home" and congratulate them for being part of an intentionally diverse community, learning to be together through two languages (juntos através de dos idiomas).
These young adults spoke confidently and fluently in Spanish and English, and shared what being part of dual immersion has meant to them. They also shared their post-high school plans (see the article below). It was equally moving to hear them share memories of all the times they'd had together at Edison -- from Kindergarten and the Wax Museum in 3rd grade, through numerous Día de los Muertos festivals, their 5th grade trip to Catalina, and games on the playground. They spoke about what it was like to have had each other to lean on through their K-12 experience and how proud they were of their "little familia". They shared how privileged they felt to speak two languages and become multicultural young adults. Our Edison PTA also awarded two scholarships to winners of an essay contest about what immersion had meant to them and how it will affect their lives. Students who complete the course and grade requirements for the immersion program earn certificates of biliteracy on their diplomas and receive an Immersion Medallion to wear at graduation. Those who also participate in the Immersion Club at Samohi also wear the Immersion stole with their graduation robes.
The students handed out their own awards too -- best smile, best laugh, most likely to become famous, etc. But, in addition, they gave out some "throwback awards" that had us all laughing -- most likely to win at four-square, most likely to star in the 5th grade play, most likely to get a pink slip (or five!), most likely to become a Spanish teacher, and most likely to come back and work at Edison! Our staff also loved the opportunity to catch up with their families again. Our thanks to School Board Members María León Vásquez and Alicia Mignano, newly-appointed SMMUSD Superintendent Dr. Antonio Shelton, Samohi House Principal Tristan Komlos, SMMCTA President Claudia Bautista, Samohi Immersion Teacher Katerina Merlob, Edison PTA President Judy Tobar Lerner, and the students' former 5th grade teachers at Edison, Carlos Morales, Constanza Murcia, and Rocio Naranjo, for joining in the celebration. And appreciation to Custodian Mark Aguilar for working on a Saturday to support this event! A few pictures from this lovely celebration are included below.
This Wednesday morning we're launching the latest class of Edison 5th Graders, promoting the class of 2022-2023 . This group of students has studied with us for 6-8 years (depending on if they started in Preschool, TK or Kindergarten!). The students have been working with Maestra Martha Ramirez-Oropeza on some stunning self-portraits that will fill the stage as they share their favorite memories and hopes for the future, and receive their promotion certificates. They'll perform a promotion song (written by a past class of Edison 5th graders and Maestra Jacqueline Fuentes) called Te llevo en el corazón (I'll Carry You In My Heart) and share a slide show of their time at Edison. We're holding positive thoughts for good weather as parents are planning for an outdoor reception after the ceremony! We send these students off to middle school with such affection and great expectations for their future. And we hope to welcome them back at Edison for their high school graduation in 2030!
And the cycle starts again as we finish enrolling 16 new Preschoolers, 24 students for TK, approximately 65 new Kindergartners, and 10 students in other grades, who will begin their Edison journey in August of 2023.
Images from Immersion Seniors Graduation
This Coming Year You Will Find Our Immersion High School Graduates at:
Brown University
California State Institute of Technology
California State University, Fullerton
California State University, Long Beach
California State Polytechnic University, Pomona
DePaul University
Duke University
Harvey Mudd College
Johnson and Wales University
Los Angeles Trade and Technical College
Loyola Marymount University
Marquette University
McGill University
Santa Monica College
Syracuse University
University of Texas, Austin
University of California, Berkeley
University of California, Irvine
University of California, Riverside
University of California, Santa Cruz
University of Oregon
University of Southern California
University of Washington, Seattle
University of Wisconsin
Upcoming Events:
June 12 - Last Day of School MINIMUM DAY -- 5th Grade Yearbooks distributed; Report Cards distributed.
August 17 - New Student Tostada Picnic and Get-Together
August 24 - First Day of Instruction for 2023-2024 School Year
August 29 - Minimum Day and Back to School Night for PreK-2nd Grades - Fall Book Fair through September 5
August 30 - Site Council Meeting 4:30 pm via Zoom
September 4 - Labor Day Holiday - No School
September 5 - Minimum Day, Back to School Night, Grades 3-4-5; 9/5 through 9/15 Star Fall Window
September 6 - Coffee with the Principal - 8:30 am, Library
September 13 - ELAC 8:30 am, Room 207
September 20 - PTA Association Meeting - 8:30 am, Library
September 25 - Local Holiday, No School
September 27 - Volunteer Training, 8:30 am , Library; Site Council, 4:30 pm Zoom
September 29 - Primary Grades Movie Night
Site Council
The Edison Site Council met for the last time this school year last week to approve the 2023-2024 Site Plan and welcome new members. We welcome Erin Tricker, Evelyn Valle, Jeannie Braun and Brian O'Neil as new parent members. They join continuing parent representative Nallely Gutierrez as the 50% of the council that represents Edison families. Last week, Edison faculty voted to appoint Maestra Carolina Castillo to Site Council. Maestra Castillo, joins other staff representatives Constanza Murcia, Karina Tejeda de León, Jessica Hernández, and Lori Orum. Site Council is now adjourned for the summer but will begin to meet again when school resumes to review the plan for the year, make any necessary adjustments, and monitor it's implementation. Thank you to retiring members: Francine Orgtega, Idurre Alonso, Valeria Vega, and Aida Díaz-Roquette. We appreciate your service to the school.
Música en Español: Concerts
Edison's Música en Español program continues to celebrate the end of a great year of music education with year-end concerts. Thank you to Maestra Jacqueline Fuentes, who teaches our Pre-school, TK, Kindergarten, First and Second Grade students, enriches their Spanish skills, and exposes them to music from Latin America. Please join us for the students' year-end concerts at school in Room 109.
On Monday, June 5:
8:30 - 9:00 am -- Ms. Castillo
9:05 - 9:35 am -- Ms. Cervantes
9:55 - 10:25 am -- Ms. Romo
10:30 - 11:00 am -- Ms. Newman
12:50 - 1:20 pm -- Ms. Martínez
2:10 -2:40 pm -- Ms. Tejeda de León
Lost and Found
When you come to campus between now and June 9, please take a few minutes to check the Lost and Found and reclaim your child's lost belongings. We have over three racks of jackets, hoodies, coats, and sweaters. We also have a collection of water bottles, lunch boxes, gloves and umbrellas. We would love to reunite these lost items with their owners. Items not claimed by the end of the day on June 9 will be bagged and donated to a non-profit.
Medication in the Health Office
The school year is coming to an end, and if your child takes medication at school, it is time to pick up their medication from the Health Office or Main Office at school. The last day of school is June 12, 2023. Medications not picked up by this date will be discarded.
If your child is going to a summer session, please bring the medication on the first day. Attached below you will find the Medication Authorization form. If your child will be taking medication at school next year, please bring this form to your child's doctor during the summer. Return this completed form with the medication(s) to the Health Office the week before school starts or on the first day of school. The medication must be in a pharmacy labeled container, which includes:
1. Your child's name
2. Name of medication
3. Dose and time(s) to be given.
Thank you very much for your prompt attention to this matter. If you have any questions, contact Nurse Kristen Furano or Health Office Specialists Diane Gonzalez or Nancy Flores at (310) 828-0335, ext 61-301.
5th Grade Save the Dates
June 5-- Make sure any library or text books and any borrowed Chromebooks, cords, and/or hotspots have been returned to school.
June 7 -- 5th Grade Promotion Ceremony 9:30-11:00 am in the Cafetorium - reception following

June 8 - 5th Grade Picnic at Virginia Avenue Park
June 9 - Regular school day
June 12 -- Last day of school -- MINIMUM DAY -- report card and yearbook distribution
About Us / Sobre Nosotros
El Semanario is the weekly family newsletter from Edison Language Academy in the Santa Monica Malibu Unified School District. Edison is a school of choice and offers a 90-10 Spanish-English dual immersion program for all students. Edison's PreK-5th grade program is the first of three schools hosting SMMUSD's PreK-12 grade Language Academy. Students promoting from Edison can continue the dual immersion program at John Adams Middle School (JAMS) and Santa Monica High School (Samohi).
Edison is a National Blue Ribbon School of Excellence, twice named as a California Distinguished School, a multi-year recipient of the State of California's Title I Academic Achievement Award, holder of a Seal of Excellence from the California Association for Bilingual Education, and a multi-year Honor Roll designee from the Education Results Partnership. This is Edison's 35th year as a dual immersion academy.
Email: lorum@smmusd.org
Website: www.edison.smmusd.org
Location: 2402 Virginia Avenue, Santa Monica, CA 90404, USA
Phone: (310) 828-0335
Lori Orum
Lori is using Smore to create beautiful newsletters