Weekly Update
September 7, 2020
Patriot Band:
We are excited to see many of you on campus Tuesday morning! Here are a few things to remember:
All students, virtual and F2F, will start at 7:30am from now on.
Tuesday will be a B Day. Students will report to their B5 class.
F2F students will need to check in at one of LC's designated entrances before they are able to store any equipment in the band hall. The exterior band hall doors will not be used before school.
Only certain instruments can be stored in the band hall: tuba, baritone, mellophone, bari and tenor sax, bass clarinet and bassoon.
All other instruments and equipment, including water jugs and clothes, cannot be stored in the band hall at this time.
The band hall cannot be used as a practice space before school at this time.
On Tuesday, we will distribute specialty PPE provided by GISD. All students who are F2F and/or in the marching band will receive a special mask that must be worn while playing their instrument indoors and a bell cover that needs to stay on your instrument at all times whether playing indoors or outdoors. These PPE items need to be stored in instrument cases when not in use. It is important that students take very good care of these items as we do not have extras at this time.
Marching Band Attendance Policy
Attendance at all marching rehearsals is critical for safe and effective performances. For this reason, it is the policy of the Patriot Band that students who have an unexcused absence from a marching rehearsal will not be allowed to participate in that week's football game. Absences will be excused for the same reasons the school might excuse an absence such as illness or family emergency. Absences must be communicated by email to Mr. Hudler in order to be excused.
After this week, we will move to our normal after school marching band schedule of Monday, Tuesday, and Thursday. Whenever possible, we will keep Wednesdays clear for students to take care of tutorials, doctor's appointments, work, driver's training, etc. The band calendar has been updated to reflect this schedule for the next several weeks.
The calendar has also been updated with the revised football schedule. There are still many questions about football games we don't yet have answers to, but please be mindful of these dates (there is a game the day after Thanksgiving). All members of the marching band should plan on attending all football games.
Marching Band Rehearsal Schedule
Note: Members who are marching must have a flip folder for their music.
Week of September 7th
Monday, September 7th - Labor Day - No Rehearsal

Tuesday, September 8th *Flip Folders needed at this rehearsal*

3:00pm - Student Leadership Team arrives and checks in.

3:15pm - Students Check in

3:30pm - Rehearsal Begins

6:00pm - Rehearsal ends. Students go through the pick-up process.

Wednesday, September 9th

3:00pm - Student Leadership Team arrives and checks in.

3:15pm - Students Check in

3:30pm - Rehearsal Begins

6:00pm - Rehearsal ends. Students go through the pick-up process.

Thursday, September 10th

3:00pm - Student Leadership Team arrives and checks in.

3:15pm - Students Check in

3:30pm - Rehearsal Begins

6:00pm - Rehearsal ends. Students go through the pick-up process.
In Class Performances - Week of August 31st
All performance materials can be found in our
virtual library
. To help avoid bandwidth and connection problems, we recommend that students download their materials ahead of time.
Grades
Parents, please be aware that grades are starting to go into Skyward. For all band classes, students are expected to log into Canvas and join us for live meetings through Google Meets at the scheduled time for their class. The majority of students' grades will be live performances during these meets. If students do not attend the Google Meets and perform their assigned materials, they will not get credit and will receive a zero for their grade. We understand that there are occasionally internet connection problems. This is why we have dedicated our Friday classes every week to make-up performance opportunities for students who missed a performance or who would like to reattempt a performance for a higher score.
Our performance grades are evaluated using a mastery learning model. Students have multiple opportunities to perform and improve material until it is mastered. We use a very specific rubric to evaluate student performances. Scores are divided into three ranges and grades are based on those ranges. (Yellow = 50%, White = 70, Blue = 100%) A copy of the rubric is attached for reference.
Class Attendance
We make announcements and take attendance in the first 10 minutes of each Google Meet. If a student logs on late, they will have been marked absent. It will be the responsibility of the student to reach out to correct attendance. To have attendance corrected, students should find the "magic button" on their canvas course home page which will take them to a Google Form they can fill out to request a correction.
Fees
Fees should now be available for payment through Skyward. Because of current circumstances, we have reduced the fees to only the Band Operations Fee of $200 for all members of the program and the Instrument Usage Fee of $100 for students who use school-owned instruments. (These fees do not include items such as uniform pieces which are purchased from the Band Boosters.) Fees can be paid electronically through Skyward, or by cash or check in the band office.
Because this new fee process has taken more time than anticipated, we are adjusting the payment schedule as follows:
September 15th - $75
October 15th - $75
November 16th - $75
December 15th - $75 or remaining balance
*A note about fees owed from previous years: Those fees will be paid through the boosters, not through skyward. Past due fees can be paid by cash or checks made out to be boosters or through the CutTime system used last year.
Required Forms
ALL MEMBERS of the Patriot Band must have our these forms on file, regardless of plans to participate in in-person activities. Please submit these forms ASAP. If you have not completed or received these forms, they are now available at this link: Required Forms
(It is okay to sign for your student.)
Please review the traffic pattern for check-in/drop-off
Private Lessons
We strongly encourage all members of the band to take advantage of private lesson opportunities this year. Lessons are incredibly beneficial to every student from Concert Band to the Wind Ensemble. They help students grow and improve individually, which is the best and fastest way for our band to grow and improve as an organization. This week the band staff will be reaching out to families who expressed interest in private lessons to help set them up and answer any questions. More information about private lessons can be found on our band website along with student applications and contact information for our amazing private lessons staff.
This Year's Show....
Congrats! If you've made it this far into the Weekly Update, I would like to announce to you our marching show this year...
The Planets
!
The show is based the planetary works by Gustav Holst, Jupiter and Mars. Listen to the midi files below to hear what it will sound like!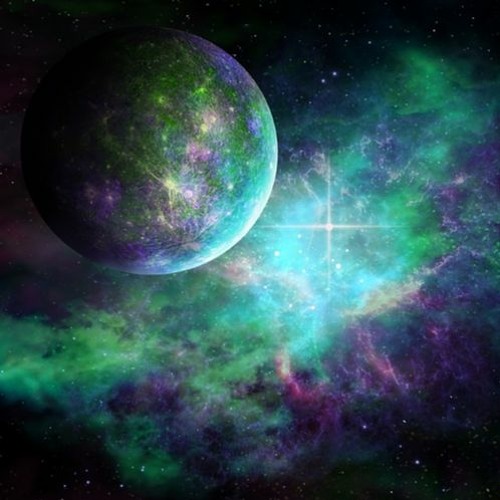 VanDoren Music
"Jupiter", from The Planets, by Gustav Holst, Arr. Evan VanDoren & Andrew Markworth by VanDoren Music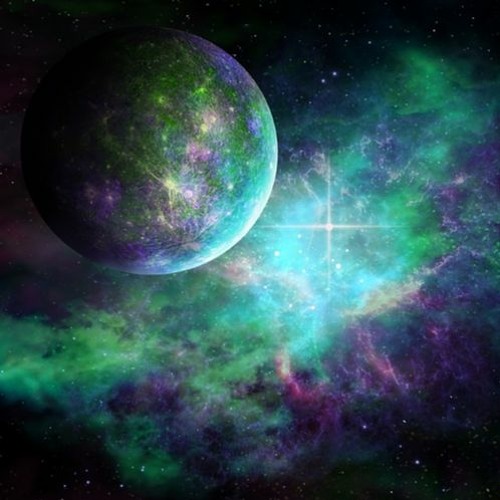 VanDoren Music
"Mars", from The Planets, by Gustav Holst, Arr. Evan VanDoren & Andrew Markworth by VanDoren Music
Jared Hudler
Director of Bands