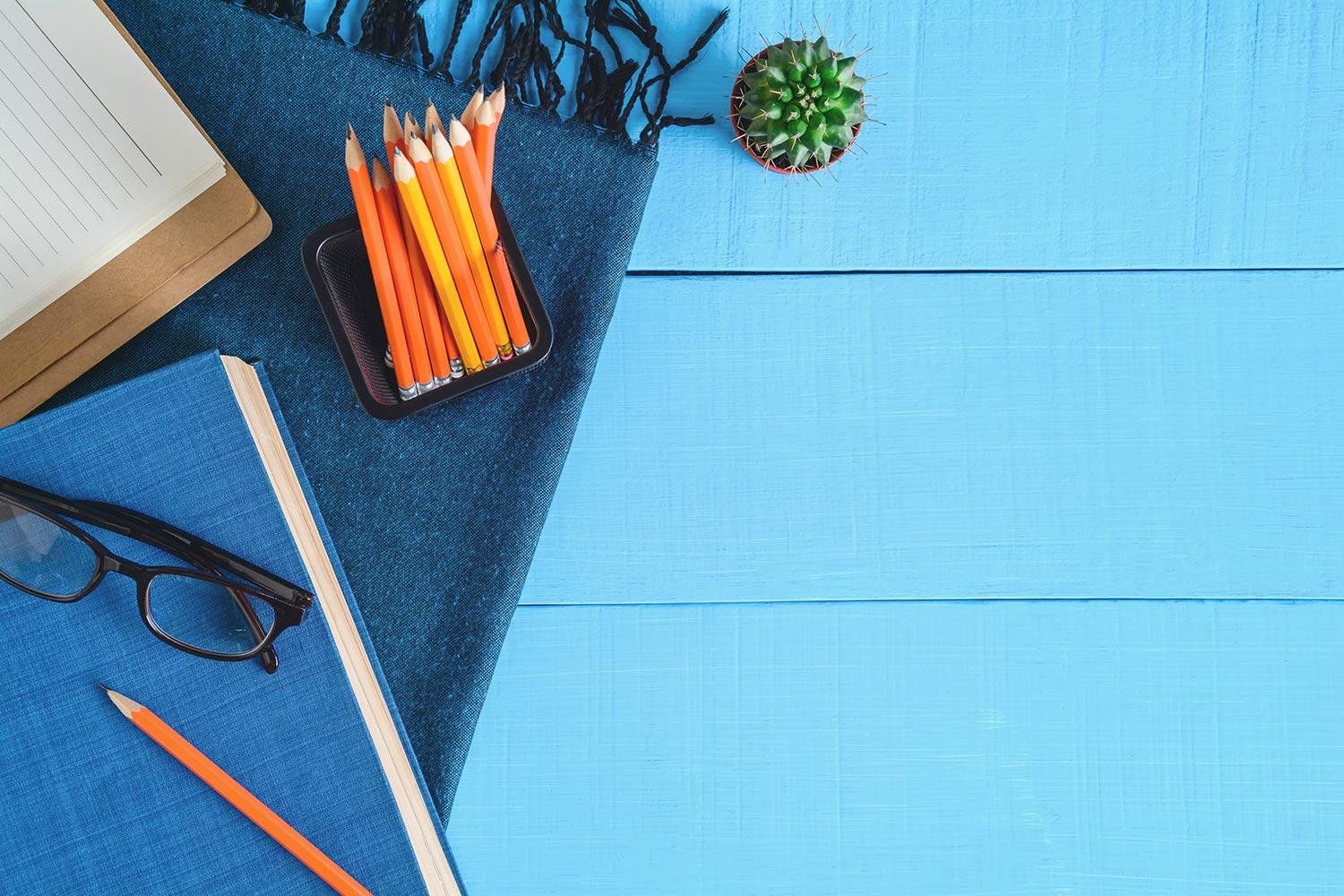 PfISD Employee Express
Feb. 17, 2022
You might notice a little extra in your bank account soon! The $500 retention stipend that was approved by the Board of Trustees was processed and the funds should be available at your financial institution on Friday, Feb. 18. Remember, this is an additional payment and your next regular monthly or bi-weekly paycheck will be processed on Friday, Feb. 25.
MISSED INSTRUCTION DAYS UPDATE
We have closely reviewed our district calendar and the instructional minutes lost during the inclement weather in February. At this time, PfISD students will NOT have to make up the days. When creating the 2021-2022 calendar, district officials built-in enough minutes for four days of lost instruction. If PfISD is required to close again for any reason, we would have to utilize the bad weather days to make up for the lost instruction.
District officials are bringing a resolution before the Board of Trustees in February to approve wages for employees which would otherwise be lost due to the four days of closure.
Upcoming Events & Holidays
Below are some important dates and a few others to spark creativity or ideas for fun with your students or family.
Days
Feb. 17 – Act of Kindness Day




Feb. 21 – President's Day (NO SCHOOL)

Feb. 23

– National School Bus Driver Appreciation Daty

Feb. 24 – National Chili Day

Feb. 27 – National Pokemon Day

Feb. 28 – Floral Design Day
Week Holidays
National School Counseling Week – Feb. 7-11

Random Acts of Kindness Week – Week of Feb. 17

National FFA Week: Week of Feb. 22
February Month Holidays
Black History Month

Career & Technology Education Month

American Heart Month

Library Lovers Month

Teen Dating Violence Awareness Month
Greetings from Dr. Killian
Dear Friends,
They'd been practicing for weeks, honing their chess, math and other skills for this. And for many of our elementary and middle school students, and their teachers, the nerve-wracking test of their skills came to a head recently.
The annual UIL Middle School Academic District Meet took place this past Saturday, Feb. 12, at Hendrickson High School. Our congratulations go out to Cele Middle for capturing first place in both 6th Grade and 7th/8th Grade levels. Dessau Middle took second in the 6th Grade division, while Westview Middle came in second in 7th/8th.
At the elementary level, we had a bit of a different format, due to COVID-19 concerns. Each campus set the week of Jan. 24-29 for the competition, working on their own campuses as they competed. With the help of dozens of volunteers, submissions were collected, events were scored and trophies were presented to top finishers. Riojas Elementary wrapped up the UIL Invitational title, with Windermere in second and Rowe Lane in third. Spring Hill Elementary took home the Dual Language Enrichment top prize, with Highland Park and Caldwell finishing second and third, respectively.
I'd like to congratulate everyone involved in our academic meets, from the students and those who helped prep the sites for competition to those who helped our students train and those who judged and scored their entries. I know the pandemic threw various wrenches in the mix for many of our folks. Thank you all for your time and efforts.
Our Pflugerville Education Foundation has also been hard at work on their capstone event of the year, their annual Gala, taking place Feb. 26 at the Courtyard Marriott in Pflugerville. A round of applause for PEF Executive Director Linda Medina-Lopez, who is new to the role, and her staff and board of directors for all their work in getting the event sold out. It's sounding like it will be an Oscar-worthy "Night in Hollywood."
Besides the middle school UIL event we held Saturday, we hosted a Texas Color Guard Circuit show at Hendrickson High School that day. We had more than 60 varsity and junior varsity color guard teams from around the state compete, including Connally, Hendrickson and Pflugerville high school teams.
Each of our PfISD color guard teams looked amazing, with Connally finishing fifth in the Scholastic AA division, Hendrickson taking fourth in Scholastic Open and PHS winning first in the Scholastic National A category. PHS even made the front page of the Pflugerville Pflag on Wednesday. Congratulations to all involved.
Lastly, I'd like to remind everyone that next Wednesday is School Bus Driver Appreciation Day. Our Transportation department and our drivers have done a fabulous job under trying conditions, while other districts have been unable to keep routes going. Please feel free to thank a driver or someone in Transportation next Wednesday for all they do.
In the best interest of children,

Douglas Killian, Ph.D.
Proud Superintendent
Passionately Serving
COVID-19 Over the Counter Testing Reimbursement
Employees enrolled in the District's medical plan are eligible to be reimbursed for at-home COVID-19 test kits through Express Scripts (our pharmacy vendor). Express Scripts is working on setting up point of sale programming (where you can check out at the pharmacy at no cost). This should be up and running in the next couple of weeks. In the meantime, members will pay cash and submit a direct member reimbursement (DMR) claim to Express Scripts for reimbursement. Please review the flyer linked below for more information.
COVID Vaccine & Testing Available at Pfluger Hall
APH will be running a COVID-19 vaccine clinic out of Pfluger Hall in Downtown behind the Fire Department every Tuesday and Wednesday from 2-7 p.m. now through March. The site will be closed March 1.
This clinic will offer Moderna and Johnson & Johnson vaccines as well as all Pfizer vaccines, including the children 5+ vaccine.
Pfluger Hall Vaccine Clinic Info: https://www.austintexas.gov/covid19-vaccines#walkupvaccines
APH also will have COVID testing available at Pfluger Hall. They are offering PCR tests with results reported back with 1-2 days after arrival at the lab. Click the link below to sign up for an appointment.
Pfluger Hall PCR Testing Sign Up: https://book.curative.com/sites/34242
Pfluger Hall
203 E. Pecan St., Ste. 203-B, Pflugerville, TX 78660
PfISD partners with APH on COVID-19 vaccines for students
COVID vaccines are now available to all persons aged 5 and up. PfISD has partnered with Austin Public Health and Travis County to provide vaccinations to our students at multiple locations across the district. ANY staff member, eligible PfISD student, and members of staff and students' families are welcome to come and get vaccinated.
These clinics are offering first dose, second dose, and now boosters.
All clinics moving forward will be 3-6 p.m.
Feb. 22 — Park Crest Middle School

Feb. 23 — Bohls Middle School
March 29 — The Rock Gym (4-6 p.m.)
* Additional vaccine clinics may be added. Once dates have been set, they will be added to the google form link for registration.
In order to plan for the number of vaccines at each clinic, PLEASE complete the Google Form linked below.
PEF Innovation Grant Applications Open
The Pflugerville Education Foundation is now accepting applications for its latest run of Innovative Teaching Grants. The goal for these grants is to select projects and/or programs for funding that are innovative and stimulate students' learning and creativity by enhancing the existing curriculum.
PEF awards Innovative Teaching Grants up to $2,000 for programs or projects initiated by an individual educator or up to $5,000 for projects initiated by teams or departments.
Applications are open now. Get to innovating your students' learning and apply today! The final day to apply is March 31.
If you have questions, please visit www.thepfoundation.org or call 512-594-0375.
COVID positive employees will isolate for 5 days followed by 5 days of wearing double masks while in a district facility if symptoms have improved. If symptoms have NOT improved, employees will need to reach out to their physician for guidance and obtain a physician's note if it is determined your isolation needs to be extended past 5 days. Employees on the District's health plan (Health Care Highways or BCBS) can utilize the virtual option with MD Live. Download the App or sign up online:


The copay for the high and low plans is $0. Employees on the high deductible plans have a $49 co-pay. Please request a physician's note from MD Live for documentation purposes.
In order to qualify for COVID-19 Paid Sick Leave, you must submit a positive lab-confirmed test. Home tests are not acceptable as proof of a test result for staff. If you are not able to return after the five days of isolation, then a doctor's note is required for any remaining COVID Paid Sick Leave days.
If eligible, 8 days of Covid-19 Paid Sick Leave (CPSL) will be provided. CPSL will be entered/updated in Skyward by HR before the pay period has ended.
Close Contact: If an employee is listed on the employee contact trace form, they will be required to test for COVID with the campus nurse on Day 5 (or Monday if Day 5 falls on a weekend). If an employee refuses to test at Day 5, they will be electing to use their own personal days for the remainder of the 14-day quarantine.
Other items to remember:
Stay home if you are sick. If you have a fever, do not report to work.

Adhere to district

mask mandate while inside district facilities.
Complete the

Screen and Go

each day.
If you are recovering from COVID and have been cleared by HR to return after your five days of isolation, please mark the Screen and Go accordingly and inform your Supervisor/Principal if you fail for symptoms but those symptoms are resolving per district and CDC guidelines.
Please be patient after submitting your COVID-19 Intake form; our HR and Benefits staff members are processing them as quickly as possible. For any questions, reach out to COVID19HRSupport@pfisd.net.
Substitute Teachers Needed
As COVID-19 cases continue to rise, PfISD needs more substitute teachers than ever. Beginning substitutes earn $120 per day, and this can go up based on certification and the number of days worked. To qualify to serve as a substitute in the Pflugerville Independent School District, you must be at least 21 years of age and have a high school diploma. All applicants must complete the online substitute application and attend a Guest Educator orientation.
Connally German Club Headed to State
Like many towns in Central Texas, Pflugerville was founded by German immigrants. Did you know Connally HS is our only high school with a German program? AND those students are thriving!
The German Club at Connally recently finished fourth at their Regional German Contest with a Sweepstakes scoring among large schools. That finish is qualifies the German Club for the Texas State German Contest in San Marcos later this month. Students that finished in the top 10 in their category scored points toward the team total for the Sweepstakes.
A total of 15 students qualified for state in their respective categories based on their finish at the regional competition, including three victories. Cynthia Vazquez won in Crafts; Anthony Vazquez won in Poetry Memory and the team of Emily Medina and Grace Leissner won in Photo Essay.
CHS German Club is sponsored by German teacher Sandra Biles.
Viel Glück! (Good luck!)
Some of our cheerleaders earned national recognition this weekend with PHS winning the top prize at the Cheer America Cheer Bowl Nationals in Galveston. The Panthers won first place in the small varsity division and earned the title Grand Champion in the school division for tallying the highest score.
By winning grand champion, the Panthers also receive a paid bid to the invitation-only competition THE ONE Cheer and Dance Finals this spring. Teams that place first, second or third at Cheer Bowl Nationals receive an invitation to THE ONE, but only Grand Champion teams receive a paid bid to participate.
Members of the PHS cheer squad also received championship rings and jackets for their accomplishment, along with Cheer Bowl national champion and grand champion banners that can hang in the rafters at PHS.
Congratulations to these Panthers and good luck at THE ONE!
It's an exciting week for our swimmers and wrestlers as we have a handful of student-athletes headed to their respective state championships. Three of our girls basketball teams also started their runs in the playoffs this week with victories on Tuesday night.
We have NINE wrestlers headed to UIL State Championship in Cypress. Weiss leads the way with six individuals, including two in the girls division. Hendrickson has a pair of Hawks competing, and Pflugerville High School takes an undefeated Panther with them. Jacob Hansen enters the state meet with a flawless 16-0 record in the 195-pound division.
Four swimmers will compete at the UIL State Swimming and Diving Championships this weekend at the Texas Jamail Swim Center. Weiss has three swimmers taking to the water and Hendrickson sends one Hawk. If you are unable to attend the state championship this weekend, there is a live stream available with a subscription at NFHSNetwork.com.
Hendrickson Girls Basketball dominated their first-round matchup against Crockett, winning by 42 points. The Lady Hawks next face A&M Consolidated on Thursday. The Lady Panthers at PHS won their game against McCallum by even more, besting the Knights, 73-24. Weiss made it a commanding display by all PfISD teams with a 62-35 win over Lockhart. That's an average victory of 39.3 points for PfISD! Weiss faces Kingwood Park, and PHS will take on College Station. Good luck in the second round this week ladies!
On the court for the boys, they wrapped up the regular season on Tuesday. Pflugerville bested Weiss on Tuesday night to lock up a playoff spot. The Panthers take on Northeast ECP next Tuesday in the first round. The loss by Weiss means the Wolves will share the district crown with Manor and await to see who they will play in the first round of the playoffs. Connally defeated Cedar Creek on the road and is also headed to the playoffs. Hendrickson won their Senior Night game but are not participating in the postseason.
Softball season is officially underway with games being contested! Baseball games get started on Monday.
There are a few weeks left in soccer season. We should have multiple teams make the playoffs for boys and girls there as well. And if you drive by one of our high schools in the afternoons you might see lots of activity around the track. That's because track and field season is here, too!
In this week's CTE Corner, we want to highlight two programs that provide our students with exciting opportunities to gain firsthand experience or certifications.
Digital Communications
In the Digital Communications program of study, students learn skills in production of audio & visual media formats for purposes such as broadcasts, movies, advertising & more. Students learn & practice skills on industry-standard equipment and software, develop a professional portfolio of work & help create campus-based audio/video productions. They can earn an Adobe Certificate Associate certification, at no cost, and can intern at The Pfield Press Box during football games.
Design & Multimedia Arts (Graphic Design & Animation)
PfISD offers two specializations in the Design & Multimedia Arts program of study – Graphic Design and Animation. In the Graphic Design program, students can earn an Adobe Certified Associate certification & college credit, at no cost. This program, available to all PfISD students with transfer, is housed at HHS & PHS.
The Animation specialization also allows students to learn & practice their skills on industry-standard equipment and software. As with the Graphic Design specialization, this program is available to all PfISD students with transfer, and is housed at HHS, PHS & CHS.

Did you know February is Career & Technical Education Month? Pflugerville ISD offers 22 CTE programs that feature 7 middle school courses and more than 100 offered in high school.
Students have the opportunity to earn Industry-Based Certifications, complete work-based learning, internships, and even earn dual credit while enrolled in CTE programs.
Join us this month as we highlight our 22 CTE programs on social media. Learn more about each and see what opportunities our students have here in PfISD!
To learn more about all our CTE programs please visit: https://www.pfisd.net/site/Default.aspx?PageID=7406

Each week I like to recognize some of our staff members who have made a positive impact. If you know someone who deserves to be recognized for the passionate service they provide to their coworkers, students or any other member of our community, you may nominate them.
Please use the link below and bookmark it for future use if you happen to know lots of worthy Pfamily members and plan to submit Kudos every week.
Now on to this week's Kudos!
Pflugerville High School Associate Principal Emily Delgado (via Autumn Hendrickson): "Thank you, Dr. Delgado for your patience in this new at-risk facilitator role. We have learned a lot and I appreciate your support as we forge a way to make opportunities for seniors to succeed."
Serina Thompson of Weiss High School (via Ashley Doerr and Devon Killoran): "Serina goes above and beyond to support her students. She is sensitive to student needs, supportive and motivates others to do their best. Serina's genuine interactions and listening ears are frequently a comfort to students. She is the epitome of a team player."
Melissa Dekeratry of Bohls Middle (via Angela K. Williams): "Ms. Dekeratry put her obviously creative spirit into overdrive during the recent National School Counselors Week. The various gifts, supplies, drinks and decorations were such a wonderful surprise as the week progressed. My new office was greatly in need of decorating, so her thoughtfulness came at the perfect time!"
Autumn Hendrickson of Pflugerville High School (via anonymous): "Autumn is doing a phenomenal job in her new position as our at-risk coordinator! She has had great success in opening the Panther Learning Center and keeping it full of students looking for academic support. She continues to build relationships with all students she encounters, and shares her expertise around campus. Autumn is fantastic in everything she does. We are lucky to have her in this new role!"
Gloria Valentin of Barron Elementary (via anonymous): "Gloria is the heart of our school and we appreciate her for everything that she does!"
Highland Park Elementary Custodial team (via Heather Kelley): "A huge shout-out to Ms. Nora, Mr. David, Mr. Carlos and Mr. Roberto who went above and beyond their job description when we were out of water for the day at HPES. They had the unpleasant task of cleaning out the toilets and 'flushing' them with buckets of water. They never once complained. Also, a shout out to District Maintenance who brought us bottled water, and worked quickly to correct the problem so it was just one day."
Stephanie Escalante of Northwest Elementary (via Jayna McGarity of Brookhollow Elementary): "Stephanie was a great host when we had our math workshop training on her campus. She opened her classroom and students to us to observe. She even spent her lunch time making copies and prepping materials for the other attendees. She really went above and beyond!"
Rosie Evaro of Spring Hill Elementary (via Spring Hill Intervention): "Rosie juggles it all. She's filling in for classroom teachers that are out, mentoring teachers, checking in on subs, working with data, and still finds the time to listen to us and help. Our campus is a better place because she is there! She's smiling, happy and keeps the campus Keurig supplies stocked. Thank you Rosie!"
Kaari Zamora, Jenn Casey, Haley Mokry, Jessica Smith, Ashley Alves, Amber Khan, Tammy Rebecek, Sjoukje Brown, and the 1st grade teachers of Mott Elementary (via Amanda Gustafson): "Thank you all for making our all dyslexia screener PSST meetings go so smoothly. We have an amazing team and you all make students' needs a priority. You are all simply the best!"
Beverly Walker-Ramsey of Cele Middle (via "Cele Colt"): "Ms. Walker has been a long-term guest teacher at Cele for a number of years and has stepped in so many times to ensure that quality learning continues seamlessly in our classrooms. She is a model of professionalism and Grit. We appreciate you, Ms. Walker!"
Cele Middle Administration team (via "Cele Colt"): "Mr. O'Connor, Ms. Williams, Ms. Shortnacy, and Ms. Marques are some truly hard-working folks. Not only that, they keep things fun and positive at all times. They work hard to support teachers so that teachers may in turn give their best for students. Thank you, principals."
Chloe Stevens of Dessau Middle (via Freddie Obregón): "Ms. Stevens is one of the best campus UIL coordinators I have ever seen. She has advocated for Dessau Middle School to have a place at the table, and she has inspired me to take a stand for what is right. I wish I had it in my power to give her a raise in addition to these kudos, ha ha!"
Marisol Amaya, Daniel Guerrero, Perla Rello and Rachel Barbour of Barron Elementary (via Zach Wilborn): "My 5th grade teammates at Ruth Barron are so extremely helpful, flexible, and really want the best for each other and our shared students. Be it covering someone's dismissal duty, helping get together materials for a sub, or reminding each other of sudden changes to the schedule or plans, I am honored to work with such dedicated and passionate educators! ¡Lo que se dice se hace!"
Barron Elementary second-grade team (via anonymous): "As teachers we are going through very hard times. We want our students to learn and to be successful and we feel that we are not doing our job when score results are analyzed at our PLC's. This second semester the gap becomes real! We can actually see our scholars struggled with concepts that, by this time, we knew they should be mastered! At Ruth Barron we have our second grade team always meeting, always trying something new, and more than anything else, always working together as one! Thank you. We noticed!"
Christi Medlock of Weiss High School (via anonymous): "Chris goes above and beyond every day. She truly cares for all students and is willing to step in whenever needed. It is an honor to work alongside of her."
Joe Cervantes of Weiss High School (via Jackie Moore-Rollie): "For balance of the school."
Kelsey Waugh, Rebecca Feronti and Michael Parsley of Windermere Elementary (via anonymous): "Shout out to these exceptional teachers! They continue to navigate through the difficulties of this year – splitting classes, challenging behavior, high class numbers and all of the other things – with grace and kindness. They work hard to plan challenging and engaging lessons and ensure their students come first. This group works hard to build relationships with their students. All of the hard work they put in to help our students be successful is appreciated."

Please continue to socially distance as much as possible, wash your hands and wear a mask. This school year, we will continue to find learning opportunities and activities to prepare our students for success in and out of the classroom.
Together this Pfamily can do anything, and through the challenges, we are #MovingPforward.
In the best interest of children,
Dr. Douglas Killian
PfISD Superintendent of Schools
Pflugerville ISD
Passionately Serving
Passionately serving in the best interest of students in order to provide an inspiring, engaging, and relevant education that empowers students to reach their full potential as productive members of a diverse global community.