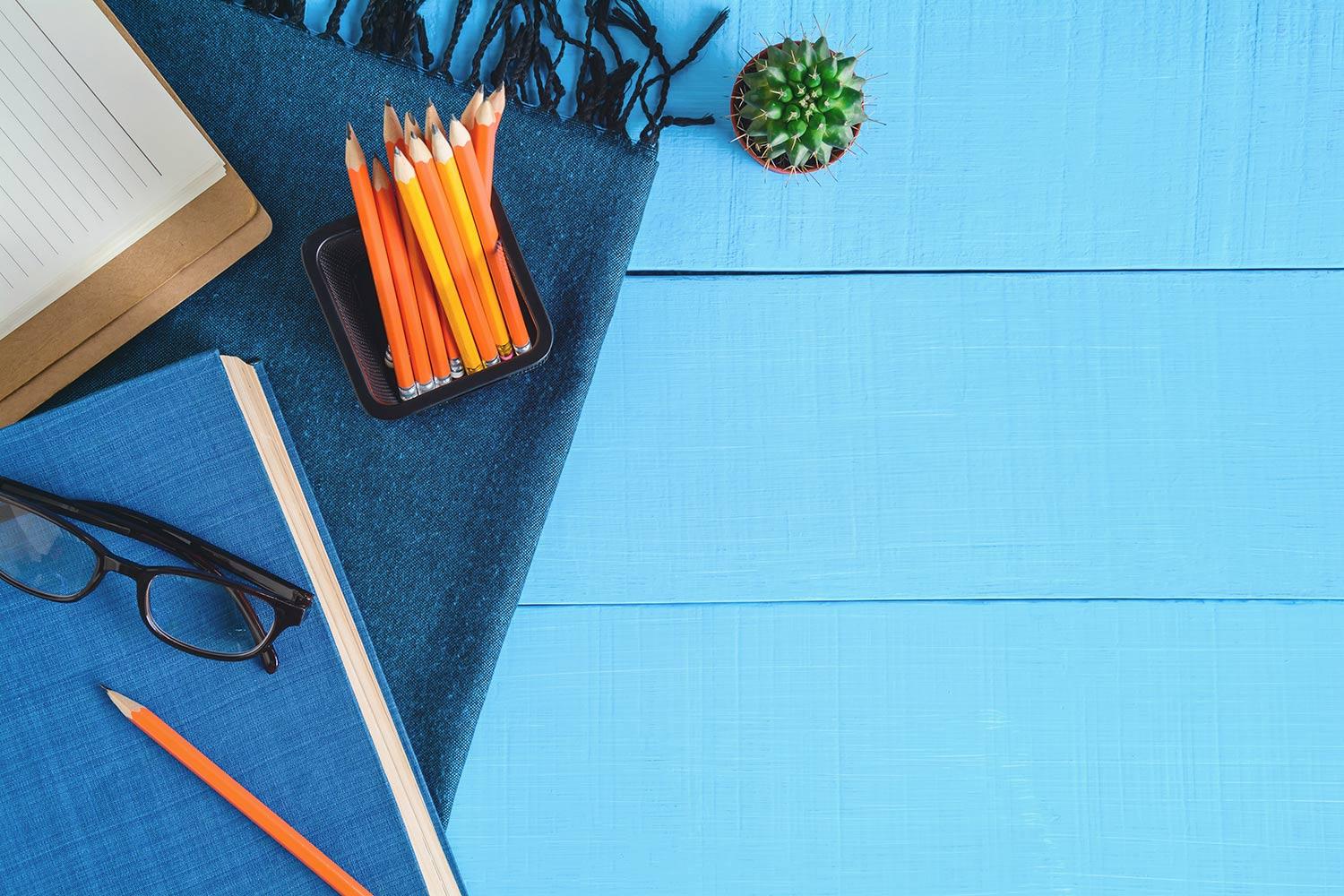 PfISD Employee Express
January 5, 2023
Upcoming Events & Holidays
Boundary Alignment
New Year, New Look
Employee of the Month
Payroll Notification – Tax adjustments for 2023

2022 W2 Notification
Student-Led Conference
Pflugerville Family Resource Fair

Staff Shout Outs
CTE Corner

Fine Arts Update
Upcoming Events & Holidays
January
School Board Recognition Month
National Mentoring Month
Jan 10 - SHAC Meeting
Jan 16 - Student/Staff Holiday - MLK Day
Jan 19 - Special Board Meeting & Board of Trustees Regular Meeting
Jan 21 - Pfamily Resource Pfair, PFISD Student Conference
PfISD communicated in an email on December 16, 2022 about possibly adjusting attendance boundaries and repurposing campuses for the 23-24 school year. During the December 15, 2022, Board meeting, the district proposed several attendance boundary models to address the district's growth, facilities, and efficiency challenges.
PfISD is hosting several community meetings next week to discuss these plans. Click here to view meeting schedule.
PfISD's website is getting a new look in 2023! The updated design is fresh and modern.
Things will be a little different, but don't worry, we'll provide guides to help you find your way. Look for this change in the upcoming weeks.
It is time to nominate a team member for PfISD Employees of the Month (EOM) for professional staff, support staff, and guest educators.

Your February EOM nominations will be accepted through Jan 15th. To review the process and nominate an employee, please click here: https://www.pfisd.net/EOM
Payroll Notification – Tax adjustments for 2023
Every year, the Internal Revenue Service (IRS) make changes regarding the Tax Brackets. For 2023 Calendar year, the IRS provides tax inflation adjustments and it may increase Take-Home Pay.
What You Need to Know:
The IRS announced adjustments to all seven federal tax brackets for tax year 2023
These adjustments will raise each bracket which could lead to an increase in take-home pay and earnings would be taxed at lower rates
Things to Consider:
Revisit your paycheck withholding in your employee access (Skyward PFISD Business, Employee Access). Go to from the list go to Payroll > Tax Information)
Pflugerville ISD is required by the IRS to furnish all employees with a Form W2 Wage and Tax Statement each year. The W2 contains employee's compensation and tax withholding amounts for the year 2022.
This year PFISD is giving you the option of Print Your Own W2-2022. Benefits of Print Your Own W2:
Reducing District cost, estimating $5050 of savings to print W-2's for 5050 employees
Saving your W2 electronically for your records (digital version)
Receiving your W2 sooner than January 31, 2023
The Skyward Online Form selection window opens in Employee Access from December 1, 2022 through January 13, 2023 to complete your W2-2022 delivery options.
Please use the instructions below to select your W2 delivery options and verify your employee profile information.
The PfISD Parent and Family Engagement team invites students and parents to join us for a districtwide conference organized, led and designed by youth within PfISD.
Saturday, January 21, 2023
10:00 a.m. - 2:00 p.m.
Connally High School
Visit the conference website: www.pfisd.net/Page/8773
Register: bit.ly/PFEstudents
Pflugerville Pfamily Resource Pfair
Pflugerville ISD Social Work department invites you to join us for a Pflugerville Pfamily Resource Pfair. This event will be held on Saturday January 21st from 9am – 12pm at the Rock Gym.
Learn about resources related to insurance, employment, mental and physical health, housing and more! Please refer to the flyer for more information.
We love our PfISD staff members and we know our parents do too! We want to provide an opportunity for our parents to publicly recognize and thank our staff members who serve our students, staff and the community. We have created a Google Form to provide information directly to us to share with our staff as a whole and let you see the difference you are making in a student's life every single day. Please click here for the Google Form.
These Shout Outs will be included in upcoming issues of the Parent and Staff Newsletters. If a Shout Out directly references a student, we will not include the parent name to protect the child's anonymity. If you are recognized in an anonymous Shout Out and want to learn the parent's name, please contact Tamra Spence at tamra.spence@pfisd.net.
THANK YOU TO OUR AMAZING PFISD STAFF MEMBERS FOR EVERYTHING THEY DO FOR OUR STUDENTS AND COMMUNITY!
Melanie Silva of Murchison Elementary 1st grade (via Paula P.): Our family has been lucky enough to have 2 children end up in Ms. Silva's class during our time at Murchison. My oldest daughter fell in love with her gentle demeanor and calming influence that she has over her class and students. She makes each child feel welcome and special. Our youngest daughter is in her class now and she has equally expressed her love for Ms. Silva and she is always excited to go to school. We appreciate all the effort she puts in to her first graders!
Ms. Camila Muniz-Torres of Pflugerville Elementary, special education teacher (via Alejandra D.): Ms. Camila is an amazing teacher. She is great at communicating with us, she has incredible ideas and is constantly looking for ways to help our kids to meet their goals and thrive at school while taking into account their individual interests and ways of learning. Her energy and charisma are indisputable, we are extremely thankful for her.
Front office staff Mrs G and Mrs Valdez of River oaks elementary (via Angelica C.): I would like to thank Mrs Kirkland the school nurse and Mrs Leija the registrar for helping me so much with registration and answering all of my questions as a parent. Thank you ladies for making me and my children feel apart of the River oaks family, thank you both for a smooth transition we came from a whole new district and school me and my children are in love with the school and staff already!!! I would also like to thank Mrs G and Mrs Valdez for being amazing, caring and helping my children feel apart of their new classroom and making them feel so comfortable we couldn't ask for better teachers thank you all for all you do. We are blessed. Happy holidays.
Ms. Powell of Pflugerville High (via Rose B.): Ms. Powell has always kept up with my daughter's academics and made sure she walked her through her choices when it came to scheduling her classes that often had conflicts due to being an athlete that often took AP/PreAP courses and is a dual credit student. Even in my daughter's senior year she continues to help her make the best decisions when deciding what courses to take and even sat with her and contacted the department academic advisor at the university my daughter will be attending to help her map out what dual credit courses she should take that will transfer to her future university. Thank you Ms. Powell for always looking out for her.
Ms. Sadelina Dowling of Mott Elementary Pre-K (via Shruti S.): She is amazing. She has worked wonders with my kid. She has made him more patient, more attentive and taught him so much. He has improved in writing and is identifying words. She has instilled kindness in him. She is so patient. She is the sweetest. So happy she is my kid's teacher.
PfISD Fire/EMT Academy
The PfISD Fire/EMT Academy is a Texas Commission on Fire Protection (TCFP) certified training program and a certified EMT training program. Successful graduates of the PfISD Fire/EMT Academy are eligible to take the TCFP Structural Fire Fighter, Basic certification exam, and National Registry Emergency Medical Technical Basic exam. Students can begin a career in the fire service or the emergency services with these certifications.

The PfISD Fire/EMT Academy prepares students for a career in the fire service industry and emergency medical services. Students will understand the TCFP rules and regulations, proper incident reporting and record keeping, proper use of personal protection equipment, and the principles of fire safety. Students will understand the Texas Department of State Health Services rules and regulations and the principles of emergency medical services for EMT.
More information can be found at our website https://www.pfisd.net/Page/6394
Pictured: Fire I cadet Arielle Yekpabo, Weiss Junior, works with Captain Michael Rhea, Fire Academy Instructor

Dance
Congratulations to Sacorra Bedford from Connally HS, Corrine Ward from Pflugerville HS, and Molly Duren from Weiss HS who are representing Pflugerville ISD in Houston as All-State Dancers at the Texas Dance Educators Association Conference this week!
Theatre
Have you seen a live musical recently? We have some amazing theatre programs in PfISD that are putting on great productions this year! We thoroughly enjoyed "You're a Good Man, Charlie Brown" at Connally HS last semester. Coming up, you might want to check out "Urinetown" January 26-28 at Hendrickson HS, "Mamma Mia" January 26-28 at Weiss HS, or "The SpongeBob Musical" January 27-29 at Pflugerville HS.