What's Happening - December Edition
Guidance office news & events for Pius X Seniors
Dear Pius X Family,
Merry Christmas and may God bless your Advent and Christmas season! Please find information and events below that you will find useful for your child's senior year! Please email with any questions!
Common Application deadlines could fall on a date during Christmas break. Please make sure that transcripts have been requested and recommendations completed prior to Christmas break.

Note: As grades come in for the 1st semester, all seniors should think about Graduation Requirements. If schedule adjustments are needed to meet requirements, please come to the Guidance Office January 4th, 5th, or 6th to make appropriate adjustments.
230 Total Credits

40 credits in Theology

40 credits in English

35 credits in Social Studies

30 credits in Math

30 credits in Science

15 credits in Physical Education

5 credits in Speech Communications or Competitive Public Speaking

5 credits in Fine Arts

5 credits in Life Skills

15 credits in Additional Requirements

10 credits in Electives
Note: If you are taking a class outside of Pius X that is needed for graduation, a passing grade must be submitted to the Guidance Office by May 1st!
*The Buffet Scholarship application is due February 1st.
· The Buffet Scholarship is for students who will be attending the University of NE-Omaha, Lincoln or Kearney; Chadron State College, Peru State College or Wayne State College; or an in-state community college such as Southeast Community College. Important facts about the Buffet Scholarship:
· The website is very informative. It is where you set up your account and apply for the scholarship: http://buffettscholarships.org/college-scholarships
· The two deadlines must be adhered to for the Buffett Scholarship application submission:
The application, personal essay, official transcript and two recommendations must be submitted online by February 1st, 2016.

The official transcript must be submitted electronically by making a request in Naviance and indicate in the Notes section that it must be in electronic format and put an email address in that spot.

The FAFSA must be completed and the results back to you before March 15th so that you can submit your Student Aid Report by March 15th.

The essay must include answers to all the topics that are indicated and be well written.

Two recommendations are needed. You will supply the email address of the two recommenders. They will receive an email giving them access to complete the recommendation. A letter of recommendation from these people is unacceptable. The recommenders must answer the specific questions detailed in the application. It is very important that your recommenders are given specific information about the student on these topics.
There is a financial need component for the Buffett Scholarship. Roughly, a family of four with income of $97,000 or below will meet the criteria. If your Estimated Family Contribution on the FAFSA is $15,000 or above, you qualify. Since you do not know the results of your FAFSA application yet, you may estimate it at: www.educationquest.org (College Funding Estimator).

Reminders

*If you have not begun applying for college admissions, now is the time!! Several seniors have not yet completed any applications to attend college. Stop in the guidance office to speak with a counselor if any help is needed! We are here to help!
Must apply to UNL by January 15th to be considered for scholarships

Must apply to UNK & UNO by February 1st to be considered for scholarships

Other college deadlines are quickly approaching

*Please make sure Naviance is updated with all colleges you have applied to!

*Next SAT Registration Deadline: December 28th.
*Next ACT Registration Deadline: January 8th.
Scholarships News

*It is important to keep applying!
*All students planning to attend college in Nebraska should have an account with

Scholarship Quest! Search for in state scholarship opportunities!

*Many additional scholarships can be found in Naviance
Click the Colleges Tab then click Scholarship List.
Free Application For Student Aid (FAFSA)

*Complete the FAFSA as soon as possible after January 1st
Transcripts
*Students must request transcripts for scholarships and admission through Naviance! The student can list themselves as the recipient and select the number of copies they need and pick them up in the guidance office. They cannot request transcripts from the guidance office!
Colleges Visiting Pius X

*Check out the list on your Naviance home page!
Pius X Guidance Office!
Guidance Department

6000 A Street, Lincoln, NE 68510. (402) 488-0931
Jan Frayser, Director
Shelly Pick, Counselor
Connie Freudenberg, Counselor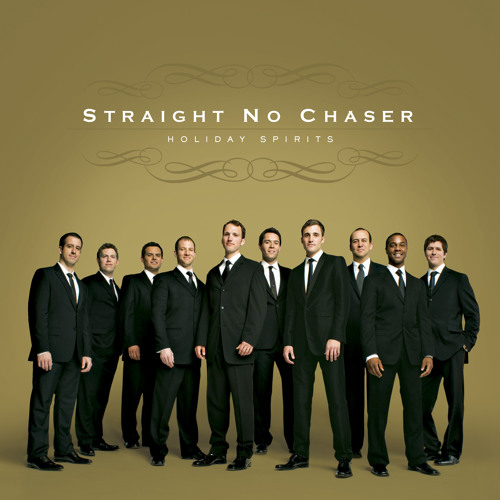 StraightNoChaser
The Christmas Song by StraightNoChaser