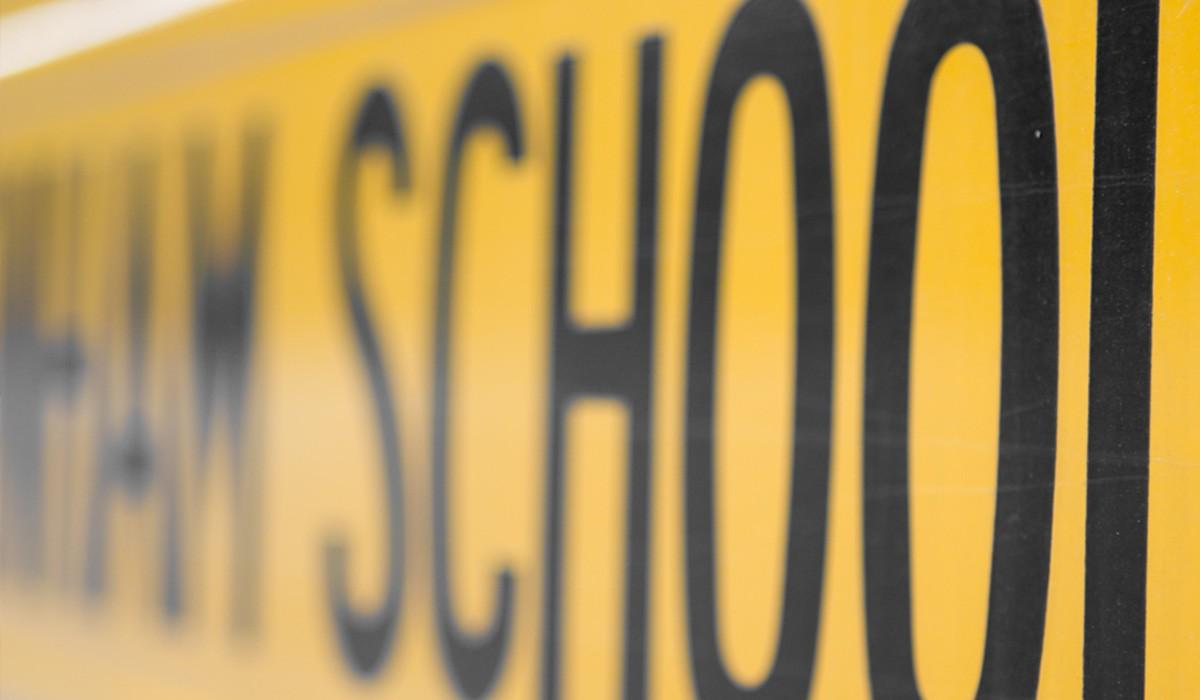 Welcome Back Wildcats
One School, One Family, One Community
Principal's Welcome Back Newsletter
Wildcat families,
Our Woodbridge staff is excited to welcome back our Wildcats for the 2022-2023 school year! We hope you enjoyed a safe and restful summer. Our school is shining thanks to interior and exterior painting. Our custodial team has been working hard through the summer heat and rain to clean the school inside and out.
Woodbridge Elementary is ready to continue our vision of, Building a Strong Foundation for the Future! We are excited about the continued implementation of our STEAM (Science, Technology, Engineering, Arts and Math) Innovation Hub and the STEAM related experiences this will provide our students. This year we will be "One School, One Family, One Community" as we work together for the success of every child.
One of the greatest things about Woodbridge is the collaboration between the school and our families. Unity is strength and we will continue working as a community to set every student up for success. Included in this newsletter you will see our student/parent/teacher compact. This compact asks all of us to SHOW OUR WILDCAT P.R.I.D.E. and was developed in working with our PTA, School Advisory Council (SAC) and teachers. You will see our PRIDE compact throughout the school this year, including within our character education program implemented by our Student Services Team.
We will hold OPEN HOUSE on Monday, August 8th, from 4-6 p.m. This is an opportunity to visit the classroom, meet the teachers and join your PTA! Stop by the PTA table to purchase a Spirit Shirt. The Wildcat Online Shirt Store will be open again for ordering on our school website the first week in August. The first day of school for students is Wednesday, August 10th.
We want to thank everyone in the Wildcat community for helping to make the 2021-2022 school year so successful. We increased our overall school grade by 62 points and are only 11 percentage points from being an "A" school! We believe great things will continue to happen for Woodbridge as we work as one community.
Please help us increase the amount of time each student receives instruction. It is VERY IMPORTANT that students arrive in class by the 7:35 a.m. bell and are seated and ready to begin learning by the 7:40 a.m. bell. Students arriving late to school miss instruction and disrupt the learning of other students. We need your help to make sure every student is here and on time every day. The student day ends on Mondays at 12:55 p.m. and Tuesday-Friday at 1:55 p.m.
BREAKFAST IS FREE FOR ALL STUDENTS. Students should arrive by 7:20 to ensure time to go through the breakfast line and get to class. We would love to serve every student breakfast!
Please read the included arrival and dismissal procedures. We must limit the movement of cars in our parking lot at dismissal, with the exception of the car rider line. This means that you may not park and then walk to pick up your child at the walkers gate. These students should be included in car riders.
Please join me in welcoming the newest member of our administrative team- Ms. Kimberly Lee. Ms. Lee brings leadership experience from our district's most diverse schools. Her passion and dedication to student learning will make a tremendous impact. This will be my 28th year serving students in Hillsborough County Public Schools. I am inspired and grateful to be the Principal of such an amazing school community and look forward to a happy and successful school year! If you have any questions or concerns please feel free to contact me at (813) 871-7460 or email victoria.morse@hcps.net.
Sincerely,
Victoria Morse
Principal
Parent/Teacher/Student Compact 2022-2023
As a student, I will show my Wildcat PRIDE by:
· P- Being a PROBLEM SOLVER.
· R- Taking RESPONSIBILITY for my actions.
· I- INVESTING care in myself and others.
· D- Showing DETERMINATION to reach my goals.
· E- Giving my best EFFORT.
As a parent, I will show my Wildcat PRIDE by:
· P- Helping my child learn ways to be a PROBLEM SOLVER.
· R- Modeling RESPONSIBILITY by ensuring my child is in school and on time every day.
· I- INVESTING in my child's future by taking care of myself and our family.
· D- Setting goals with my child and supporting their DETERMINATION to reach them.
· E- Holding my child accountable for giving their best EFFORT in school and at home.
As your teachers, we will show our Wildcat PRIDE by:
· P- Providing all students opportunities to be PROBLEM SOLVERS.
· R- Modeling and supporting RESPONSIBILITY through classroom procedures and expectations.
· I- INVESTING care in our students through building relationships with them and their families.
· D- Setting goals with our students and helping them to monitor their DETERMINATION toward meeting these goals.
· E- Setting clear criteria for success that helps all students show their best EFFORT.
Arrival and Dismissal Procedures
Important Points:
The front parking lot is reserved for staff and PreK parents with a colored car tag. ALL cars must use the car rider line.

· Students and parents must use designated crosswalks and sidewalks at all times. Cross with the crossing guards on Woodbridge and Northbridge.
· Respect our neighbors and do not block driveways or park in yards.
· Parents picking up at car rider and walkers should be prepared to show ID.
· A change in your child's dismissal routine must be made in writing 3 days in advance. NO change in plans will be made by phone. Students may only ride their own bus.
· Student Sign-outs CLOSE at 12:15 on Mondays and 1:15 on Tuesday to Friday.
Arrival Bell times:
Students Arrive 7:10 a.m.
Warning Bell 7:35 a.m.
Tardy Bell 7:40 a.m.
· Students should arrive on campus at 7:10 a.m. This allows time to get FREE breakfast.
· After 7:40 a.m., parents must park and walk their child to the office.
· Students should be seated in class by the 7:35 a.m. bell. They are considered tardy if they enter class after the 7:40 a.m. bell.
Dismissal Bell Times:
Mondays 12:55 p.m.
Tuesday-Friday 1:55 p.m.
· The dismissal bell indicates the end of the instructional day. Once this bell rings, students move to their dismissal areas (car, bus, walker or childcare).
Campus Visitor Policies
We want to thank you all for your support in ensuring the safety and security of all students at Woodbridge Elementary. In a continued effort to ensure the safety of our students and staff, the following procedures will be effective beginning Wednesday, August 10, 2022: Woodbridge Elementary will be a closed campus. No parents/families will be allowed inside the school building to walk students to class or to have lunch with students. Staff members will be on duty around the campus to assist students. Students will walk to class independently, or with the assistance of staff members as needed.
Tardy students arriving after 7:40 a.m. must be escorted to the office by a parent to sign in. These students will be walked to class by staff members. Parents will now have access to the front office to sign-out students and to speak with the office. While we will be a closed campus to ensure the safety and security of our Woodbridge Wildcats, we will be holding events throughout the year that allow parents to engage with the school community. Any visitor (classroom performance, school ceremony, field trip, or event, etc.) or scheduled volunteer (through your child's teacher or for PTA activities) must bring identification to the office to sign in. No visitor/volunteer will be permitted access without identification. No exceptions will be made. Parents are permitted to volunteer in classrooms in collaboration with their classroom teacher. All volunteers should complete a volunteer application. The volunteer application is located under the parent icon on the district website. Once there click volunteering in HCPS. You may also access the information and application in the link below:
Volunteer Services / Overview (hillsboroughschools.org)
Visitors/volunteers must enter through the office to sign in and must exit through the office to sign out. This process will ensure we know who is on campus at all times in the event of an emergency. The above volunteer policies are subject to change based on district guidelines. If you have any questions about these procedures, please contact the office.
School Dress Code
Students are required to wear the school uniform.
Bottoms: Tan or navy blue trousers, pants, walking shorts (finger tip length), jumpers, skirts, or Capri pants. No logos, designs or ornamentations are permitted. Tops: Shirts must be uniform style polo shirts with a collar or a solid colored t-shirt. The colors must be Red, Navy Blue, or White. Spirit shirts are allowed to be worn on Fridays, along with jeans.
FSA Scores
Individual student FSA scores can be reviewed by logging into: https://reportcards.sdhc.k12.fl.us.
Scores can be accessed by entering the student's number and district password. This is the same username and password students use to access Canvas and Clever. Parents may also access the site by using the student's assigned Personal Identification Number (PIN).
Woodbridge Elementary School
813-871-7460