Tayler Estrada
Ceramics 1 Portfolio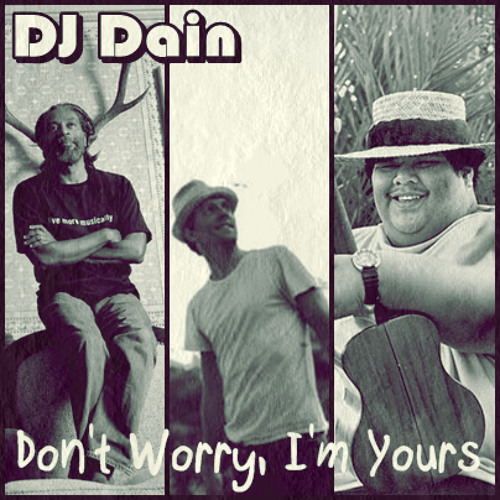 DJ Dain
Don't Worry, I'm Yours [Remastered] (Jason Mraz vs. Bobby McFerrin vs. Israel Kamakawiwo'ole) by DJ Dain
Ceramic Penguin Whistle
I created this penguin because when I saw the whistle "penguin" is what screamed out at me. I had difficulty making the body and the fins. I also obviously had difficulty making the penguin the right colors. If I could change anything in this project it would definitely be the coloring and I probably would have made it smoother.
Beehive Looking Pot
I created this project because I wanted to make something that looked natural and different. I had problems making the coils and deciding how I wanted them to move side to side. Also had problems smoothing out the inside. If i could change anything about this project it might be the colors. I wish I could've done darker colors like dark green and dark blue instead of purple and red.
Art Critique of 'John Deweese Pottery'
In this piece of artwork i see and a handle in this. The handle is abstract while the vase is near perfect putting emphasis on the handle. The elements this piece of work contains are line and shape. The line this work contains are on the bowl part and give the piece an old, broken look. The shape of the piece makes it look elegant and very aesthetically pleasing. The principles that dominates this work is emphasis and movement. The emphasis comes from the handle and it makes you wonder what the artist was thinking when he made it. Movement in the handle is what truly captures the handle. It look as thought the handle is continuously flowing from one side to the other. I would say this piece was made recently because it has a very modern and abstract look to it. It gives me a sad feeling because it is dark. I feel like this artist was successful in creating this piece because it grabs my attention and makes me want to know what his story was.
Art Critique of Emma Marie Caldawalader-Guild Sculpture 'Free'
This is a sculture of a man leaning against something. He is in very tight and short shorts. and is wearing nothing else. The elements in this piece. The elements in this piece are texture and shape. Texture is what is really making this piece look as though it is a real man standing there. Shape is giving the body figure and realistic look to it as well. The principle dominating this work is balance. Balancing the sides of the body to ensure they are equal is a main factor in giving this piece a realistic look. My interpretation of this piece is that it was created in the early 20th century because the body is incredibly detailed. I think she may have been referring to slavery and that's why the man is brown and wearing barely any clothing. I think it is communicating that even though slavery was abolished there was still a lot of racism going on in our country. I do think the artist was successful in her portrayal because looking at this sculpture makes me wonder why we were and are still racist.