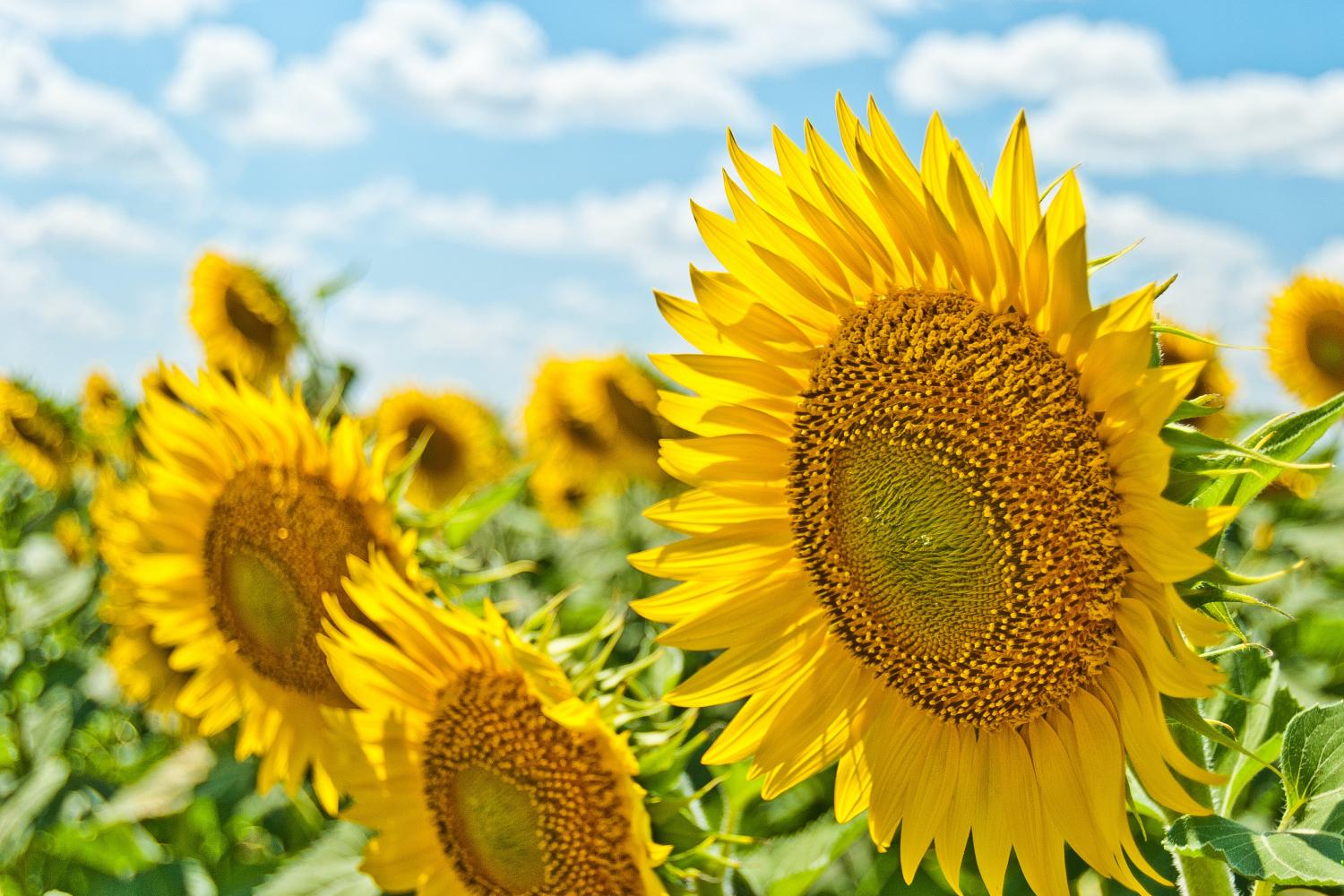 Elizabethtown Area Senior Center
September 2023
As warm summer days begin to cool and the vibrant hues of autumn start to paint the world around us, we are thrilled to extend a warm and hearty welcome to the September. With the summer days fading away, September ushers in a season of fun. We have a number of updates for you so please be sure to read this newsletter in its entirety. You will find information on:
- September activities

- Fundraising efforts
- Craft Club
- Afternoon Bingo
September 4- Labor Day!-- Happy Labor Day. The senior center will be closed!
September 7- Back to Basics- Reading Nutrition Labels-- Join us for the next lesson in our Back to Basic series. We will be learning all the in and outs of what's on a nutrition label. We will have a fun challenge on reading the labels at the end.
September 8- Student Take Over! -- The Elizabethtown College students will be providing all the fun! They will come prepared with fun activities that will most likely include Bingo, Crafts, Games and fun!
September 11- Mental Health America-- Join Erica and her new friend for the next part in her series.
September 12 - Bingo with Morgan-- Morgan from Highmark will be joining us for a fun morning of bingo! Join us for fun and great prizes.
September 13 - Carnival-- Join us for the party of the month! We will be setting up the fun carnival games in the gym. Some of the games will include, dime toss, putt-putt golf, plink-o, etc. etc. We will also be having popcorn and cotton candy.
September 19- Trivia with PA Health and Wellness-- Join PA Health and Wellness for a morning of trivia with PA Health and Wellness.
September 21- Boom Wackers-- Wayne will be once again conducting and teaching new songs on the boom wackers. We will begin to practice for Christmas soon!
September 27- Hobby/Collection Fair-- We will be spending some time getting to know each other in a fun and unique way. Bring your hobby or collection to share. We will ask you to share what you've brought.
September 27– Lunch-In— The next Lunch-In will take place September 27. We will be ordering from Good Burrito. A menu is available at the front desk. Prices vary depending on what you choose.
Walking is back! Indoor walking is back from 8:30-9:30.
September 13 and 27- Judy will be here leading us in chair exercise from 9:30-10:15. Join us for a work out that all levels can enjoy.
We have started a once a month craft club! We meet on the third Wednesday of each month at 1:30 pm. We do a different craft every month, the crafts from painting to fabric/ felt crafts, beads etc.. etc.. There may be a small fee for the crafts.
In September we will be making a fun and messy craft! We will be making paint pour canvases. Paint pouring, also known as fluid art or acrylic pouring, is a contemporary art technique that involves creating abstract and mesmerizing patterns by pouring liquid paint onto a surface. This technique has gained popularity due to its unpredictable and visually stunning results. Please note we will be pouring the paint outside so bring a sweater if it's cold. Aprons will be provided to mitigate the mess to your clothing.
We cannot achieve our goals alone. We need your support to help ensure the success of our upcoming fundraisers. Your contribution, whether big or small, will go a long way in funding activities in the senior center.

We have 4 different opportunities for you to help your senior center through fundraising. Please see the information below:
1.) Sub Sale-- We are currently running a sub sale. Once again we will be ordering Marianna's subs and pizzas. The subs are 14 inches long the pizzas are fresh! Subs and pizzas will be $10.50 each. Our goal is to sell 350 items. The orders are due by September 30, 2023. Order pick up will be October 9 from 2:00 pm- 6:00 pm. There is a sub sale form attached below this text block. If you can't sell to friends and family help us out by buying a sub or pizza for dinner the night of delivery.
2.) Fall Festival Bingo-- Join us on Saturday, October 21. We will be playing bingo from 10 pm- 2pm on the day of GEARS Fall Festival. The Fall Festival will take place at Elizabethtown Fair Grounds. Come out to play bingo or help with one of our many jobs. Please call the senior center for more information.
3.) Pancake Breakfast and Fall Bazaar-- We will have our annual pancake breakfast and fall bazaar on Saturday, November 11 from 7 am - 12 pm. You can help in so many ways!
Mark your calendars now to come out and buy pancake breakfast
Tell you friends and family we are looking for vendors, small business, home crafters, and those looking to clean our their attics. Tables are available for a donation to the senior center. 6ft table and chair will be provided. Please call the senior center to register.
We are looking for NEW items to include in our raffle.
Gift cards for our raffle table
4.) Extra Give-- Mark your calendars now for the Extra Give that will take place on Friday, November 17. The extra give is a county wide day of giving extra. More information on the celebration and how to give will be coming out in the October and November newsletter.
During 2023, we will have a monthly meeting of our Advisory Council. This month we had 6 representatives attend our meeting. We have 3 open seats.
This month we discussed our September calendar. We finalized what topics our nutrition and crafts would be. We also discussed what games should be included in our carnival day. We also talked about beyond September and what topics should be covered in upcoming months.
If you have any suggestions for the current year or next year please seek out a council member, Jess Wayne or Julissa. The current members of advisory council are:
· Lee Salter
· Ann Salter
· Dianna Pirkle
· Vaughn Jennings
· Donald Mowbray
· Sandy Long
· Lois Lynn
· Mary Keener
· Judy Alwine

Join Us For Afternoon Bingo!
Afternoon Bingo will be held September 6. Doors open at 1:20 pm, bingo starts at 1:45 pm. We will play 2 hours of bingo, with a 15 minute intermission in the middle. Cost to play is $10. Light refreshments will be provided. Prizes include snack items, nuts, fresh fruits and veggies, and puzzle books.

Do not miss the fun!
Contact us
Phone: (717) 367-7984
Email: seniorcenter@getintogears.org
Connect with us on Facebook: Search 'Elizabethtown Area Senior Center'
Jess Raush, Director
Wayne Bream, Assistant
Julissa Rivera-Santa, Assistant
This program is funded, in part, under an Agreement with money allocated by the PA Dept. of Aging and the Lancaster Co. Office Of Aging. A community service of GEARS.
Jess Raush
Jess is using Smore to create beautiful newsletters