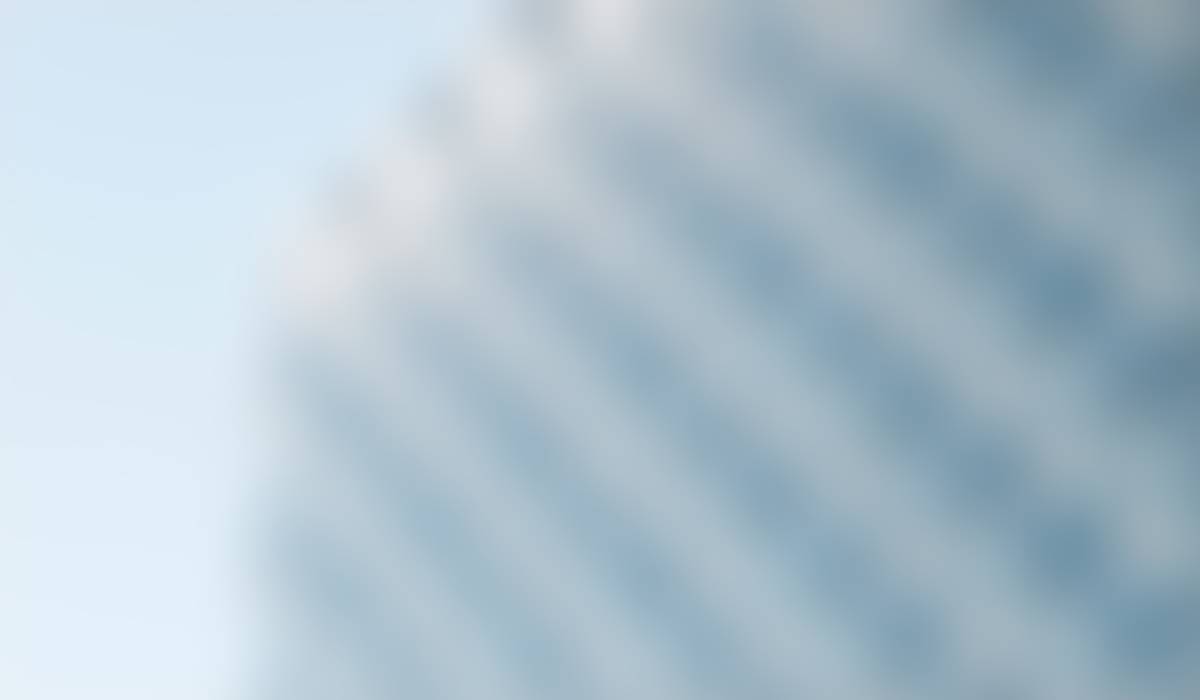 School Board Update
February 2022
August 2022 School Board Meeting Recap
Each month the school board is presented with non-action and action items for their consideration. A few noteworthy items that were approved at this month's meeting are included here.
Items Approved by the Board
Superintendent Update - Dr. Rudolph
What an exciting school year we have before us! Thanks to the generous support of local voters last November, we are entering the new school year with lower class sizes and a lot of new teachers!
While we are still working to fill a few vacancies, we will welcome 70 new Teachers to Cambridge-Isanti Schools beginning next week. We hope you will help us make them feel welcome and appreciated.
We are proud to report that 100% of the additional operating funding approved by voters is being used as promised. We are committed to transparency and fiscal responsibility and will continue to share updates as the year progresses.
Summer Grants Kept Students Active and Learning
We are so proud to report that due to two grants from MDE ($400,000 and $150,000), secured by our Teaching and Learning, Finance, and Community Education Departments, we have been able to offer extensive summer programming at NO COST to families.
More than 1,200 students participated in statewide field trips, enrichments, STEAM Camp, High School credit completion courses, credit recovery classes, reading support, media center access, transition programming, and extended year services. Mental health support was available for all students during our summer programming, and we provided meals and transportation for students to participate. The summer grant funds have helped students get back on track after more than two years of disrupted learning. We greatly appreciate all staff who worked over the summer to provide these incredible opportunities for students.
Strategic Planning Underway
Over the last six weeks, we have had a team of 40 parents, staff, students and community members involved in updating our strategic plan, which will identify our most important focus areas for the next three years. Their work is expected to go to the Board in September, and we will be reaching out for additional volunteers to engage in planning for each focus area this fall. So please watch for additional information coming forth next month.
Administrative Services & Human Resources
By: Shawn Kirkeide
Better Together
We are so excited to collaborate with C-I Schools, Allina-Cambridge Medical Center, Isanti County, and Anoka-Ramsey Community College to support each other's well-being. Better Together: A Day of Wellness event on Saturday, September 17th from 2pm - 5pm at Anoka-Ramsey Community College Cambridge Campus. Families are invited to this FREE event to enjoy laughter, food, and movement together. There will be a variety of wellness stations (with some great make-and-take activities) and opportunities to learn about community resources. Happy Productions Studio will provide music and emcee the event, singer/songwriter Javier Trejo will provide live music, and the event will also have a variety of activities including a bounce house, food trucks, nature walks, and yoga. Please share this event with others.

Onboarding and Training
The HR team is very busy onboarding many new staff members. We are happy to welcome over 65 new teachers and are preparing for the new teacher workshop starting on August 24th.
The team is also making final preparations for the upcoming training presentations for many of the different staff members and their groups.
Finance & Operations
By: Christopher Kampa, CFA
Finance
The auditors will be in the office the week of the 22nd and will help us prepare our year-end financials and review our financial controls. Enrollment numbers are coming in slightly better than projected. Last year at this time we had 4,934 students, and this year we currently have 5,009 students. That number will continue to increase throughout August, and then decline in September when we identify which students did not return. Last year we had a net gain of 70 students between this time and October 1st.

Transportation
Routing for the new school year is wrapping up. Drivers are bidding for routes this week and then will be given time to practice. This will give them an opportunity to provide feedback and allow us to fine-tune the routes. Once finalized, we will inform families of their students' pick-up/drop-off times. This will happen towards the end of August.

Food Service
Free and reduced enrollments are up significantly over previous years. As we transition back to paid-meals, this will help us provide nutritious meals to all students. The labor shortage and supply chain challenges that troubled us last year continue to persist.

Building & Grounds
The summer LTFM project is running on schedule and is projected to come in under budget. Teachers and staff will be able to get into their buildings on time. Some parts of the project have been delayed (i.e. propane tank installation), but none of those will impact the construction schedule. A lot of the major construction is nearly completed. Crews are putting in long days and weekends to ensure the buildings open on time. The inspector will be onsite next week and we hope to receive a certificate of occupancy.

Community Education
By: Christina Thayer Anderson
Summer Programming
Summer programming was a great success across all areas! With MDE grant funding, we were able to create three new programs, Middle School Hangout, Field Trips, & Afterschool Enrichment, which served over 435 students in a variety of opportunities all with the goals of supporting academic and social emotional success after two years of disrupted learning. In addition to these programs, we saw participation growth in all summer programs from ECFE in the Park through youth recreation and Adventure Center to ABE graduation. Thank you to our dedicated coordinators and staff teams - these successes and opportunities would not have been possible without each of you!

Fall/Winter Brochure
The new fall & winter brochure should arrive in homes this week. We have several new classes for adult and youth enrichment. Ski & Snowboarding Club is returning this year for middle and high school students this year. We are excited for the return of additional adults with disabilities programming, enrichment courses that were very popular last spring and summer, and our growing youth recreation offerings.
New Teachers & Leaders
Coordinators are busy preparing for the new school year and our new staff. We are excited to have hired a new full-time ABE teacher for our classes at Anoka Ramsey Community College, new ECFE teachers for both site locations (IPS and CIS) and several new preschool teachers. In addition, we have hired a new Adventure Center Site Lead to open our new location at IIS. There is a lot of exciting change and growth happening in our programs and we are looking forward to these great new staff to teach and lead in the Bluejacket Way.
Teaching & Learning
By: Dr. Brenda Damiani
The Department of Teaching and Learning has been busy preparing for back to school. The New Teacher Workshop, coordinated by Michelle Glasgow, is August 24 -26 with all staff returning August 29. Teams of teachers have been meeting over the summer for professional development and curriculum review. Workshop Week Professional Development will focus on District culture and climate as well as the Cambridge-Isanti MTSS Framework and its components. School leaders have been reviewing student data and setting goals for the 2022-23 school year. Leaders are identifying strategies that support school goals. Patrick Morrow, Data and Assessment Coordinator, has been instrumental in this process. Tammy Kraft, Federal Programs Coordinator, has been preparing Federal Title Grant applications for submission. Jennifer Lake, MTSS Coordinator, is meeting with state MTSS coordinators regarding the two-year MTSS grant. The district team will continue to attend training and work with building-level teams to implement a consistent and aligned MTSS framework.

Student Support Services
By: Julie Williams
Special Education
We are excited to welcome staff back for staff development to start the new year and are looking forward to having all special education staff together on 8/31 to focus on training related to supporting students! We will continue to build a foundation of success for our students as we meet their unique needs.
Health Services
22-23 Return to Learn Plan
The Return to Learn Plan outlines the district plan as we review and implement guidance from the MN Department of Health and MN Department of Education related to COVID-19. Districts are required to review and update their Safe Return to In-Person Learning Plan every 6 months as a requirement of receiving ESSER III funds. The plan can be found on the district website and the Return to Learn page has guidance in all areas related to COVID response as outlined in the plan. In addition, there is a google form that will be available on the page during the public review & comment period. This will end on 9/9/22.
Seizure Training
Effective for the 2022-2023 school year and beyond, new Minnesota Statutes require Minnesota public schools to implement seizure action plans and training. To be compliant with the law, each school must:
1. Have one school personnel member, who is on site all day, be trained in proper Seizure Recognition and Response and know how to administer rescue medication.
2. Have a Seizure Action Plan in place for each student with epilepsy/seizures.
3. Have seizure training materials available and accessible to all staff members.
To meet compliance, the epilepsy foundation is meeting with our health office staff for training. In addition, there will be short training provided for all staff and resources will be available. We will continue to have a health plan for students who require support for seizures.
Cambridge-Isanti Schools
Every Student. Every Day.