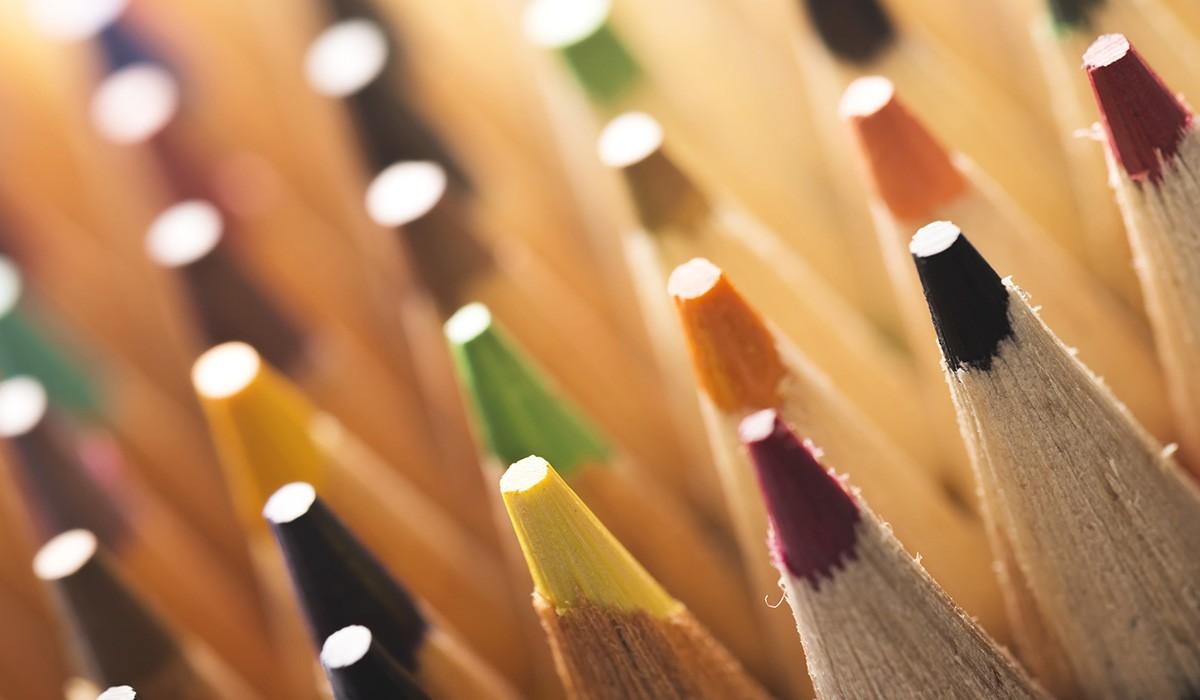 Haymarket Happenings
April 2022
Dear Haymarket Cub Parents,
As we roll into the last quarter of the 2022-2023 school year, we are excited to see the tremendous growth our students are showing us each day. We often have PWCS employee visitors from outside the school come to visit and they continue to share the same message! The walls are littered with writing (good writers are almost always good readers, but not always visa versa!), our students and teachers are celebrating their own and each other's success, and so much more!
Coming up on Thursday, April 21st we will be hosting a Family Night. We would really LOVE to have you all here to get parent resources about SOLs, reading, math, science and more, as well as for our students to participate in some activities. Look for an upcoming email with all the details coming soon!

April is a busy month of appreciation, awareness, and acceptance. Here are a couple I shared on broadcast this morning to our students and staff:
1. National Assistant Principal Week is this week! Shout out to Mrs. Mills and Mrs. Shore for their hard work and dedication.
2. Library Media Specialist Week is this week also! Mrs. Zenoniani and Mrs. Fisher are an amazing that do so much for our students...with the primary thing to get books in kids' hands!
3. Month of the Military Child - we have many students who have shown courage, understanding and much more as a family member continues to support our military through their service. We appreciate them this month and always!
4. Autism Acceptance Month - this month we will have guest appearances from some of our teachers and instructional assistants in our self-contained autism class as well as some SCA officers who will share some information on famous people who have Autism. Thank you to everyone!
As of today, podding at recess (in which each class has a designated area that they play...no cross class playing) is no longer a mitigation strategy we are employing across PWCS. Safety measures may still be in place for some of our real young learners, but this has nothing to do with health strategies as a result of COVID-19. We continue to encourage basic healthy practices such as hand washing and sanitizing, optional masking, and more.
Lastly, we have a lot of events going on through the end of the year. See our preliminary event schedule at the bottom of this newsletter...some events listed are 5th grade promotion ceremony date, Kindergarten promotion ceremony date, PTO sponsored events, and more!

And don't forget that Teacher Appreciation Week is May 3rd - May 6th (Monday the 2nd is a holiday). Think about how you can shower our amazing teachers with gifts of appreciation!
Your servant leaders,
Mr. Baldwin, Mrs. Mills, and Mrs. Shore
Dear Parents and Families:
We're excited to invite you to our upcoming Scholastic Book Fair. Hosted by our staff, this event is an opportunity for students of all ages to build their home libraries and further their love of reading. As always, all purchases benefit our school.
Our Spring Book Fair will be April 18th-22nd in our school library. A flyer will be sent home with a schedule attached for the week. We will have a Family Night on April 21st for families to shop the fair.
Our Book Fair offers eWallet, a safe and secure alternative to cash. Simply create a free account to add funds and/or invite family and friends to contribute so your child can select their own books. Any unused funds can be spent at The Scholastic Store Online or to fund a future eWallet. Please keep in mind that during each fair you create a new eWallet. If you created an eWallet in the fall and use that same email address to create your spring eWallet it will show any unused funds that you can transfer to your spring eWallet.
If you can't make it to the Fair, then shop at our school's Online Book Fair. All orders ship directly to your home, and shipping is free for book orders over $25. Your online orders will also benefit our school.
Visit our Book Fair homepage to learn more and get started with eWallet and online shopping: https://www.scholastic.com/bf/haymarketelem
We're excited to celebrate our love of books together at the Book Fair. We look forward to seeing your child there!
Happy reading,
Mrs. Zenoniani and Mrs. Fisher
Lost and Found
Our Lost and Found is overflowing now that the weather outside is nice and students are playing outside at recess (which we LOVE!). If you notice your child is missing something, please ask them to ask their teacher to check it out. There will be tables out at our Family Night on April 21st as well as during our Matilda, Jr. performances in May.
Parenting Information - Patience and Understanding is what our students need
2022-2023 Kindergarten Registration
Use THIS LINK to start the registration process for the 2022-2023 school year for enrolling Kindergarteners!
We will call you when you are done are the names of those registering go into a que for us to review.
There will be summer opportunities for meeting other parents/students as well as a time during which we will informally assess our incoming Kindergartners (Cub Camp coming August 8th, 9th, and 10th for half days in the morning).
Little Free Library
Looking for something to read over Spring Break?
Can't make it to the library?
Come visit our Free Little Library at HMES.
There are a variety of books to choose from.
Here's how it works:
Bring a book to donate and take a book to read.
This is a fun way to share the love of reading!
Mrs. Fisher and Mrs. Z
Parent Advisory Council Meeting (Virtual)
Tue, Apr 5, 2022, 06:30 PM
Spring Break
Mon, Apr 11, 2022, 11:46 AM
Breakfast with Bear Cubs Drive-thru/Picnic
Sat, Apr 23, 2022, 08:00 AM
15500 Learning Lane, Haymarket, VA, USA
PTO Meeting (Virtual)
Tue, Apr 26, 2022, 06:30 PM
Monday, May 2nd - No School (Eid al-Fitr)
Mon, May 2, 2022, 09:00 AM
Teacher Appreciation Week
Tue, May 3, 2022, 09:00 AM
Kindergarten Promotion Ceremony --> Picnic (in person)
Fri, Jun 10, 2022, 10:00 AM
15500 Learning Lane, Haymarket, VA, USA
5th Grade Promotion (in person)
Tue, Jun 14, 2022, 05:30 PM
15500 Learning Lane, Haymarket, VA, USA
Dress Code Reminders
Please be aware that the Prince William County Schools Code of Behavior defines the dress code for all schools in Prince William County and the code will be enforced at Haymarket Elementary. Tasteful and traditional school attire is expected for both students and adults when in the school. Students' clothing should be clean and neat, and conform to the standards of good taste and decency. Clothing that is unacceptable includes halter-tops, dresses or tops with spaghetti straps, short-shorts, and clothing that exposes the stomach, hips, or underwear of the wearer. Clothing with wording or graphics that are suggestive or which serves to bring attention to private parts of a student's body (ie., writing across the seat of pants/shorts) is not allowed. Jeans or overalls must be worn in such a manner as to not present a problem to the wearer in terms of ability to walk or move about the school. Clothing that depicts suggestive, vulgar, or obscene language or graphics, weapons, drugs, drug paraphernalia, alcohol, or gang symbols is not permitted. Bandanas or forehead bands are not permitted for any students. Hat/caps will not be worn inside the building. Rubber-sole sports shoes are recommended due to the daily recess period and increased PE classes. Loose fitting sandals and flip-flops are not safe for school wear.

Prohibited items of clothing include:
Clothing items which:
Reveal bare skin to the extent that they distract or may foreseeably distract other students or staff;
Reveal or expose undergarments;
Fit in a manner as to reveal or expose undergarments;
Contain vulgar, discriminatory, lewd patently offensive or obscene language or images;
Contain threats or gang symbols;
Promotes the use of weapons and violence, or the use of alcohol, tobacco or illegal drugs, and/or associated paraphernalia;
Cause or may foreseeably cause a disruption to the learning environment; and
Accessories which could be regarded as or used as a weapon.
Headwear which covers one's entire head or face with the following exceptions:
Worn as part of one's religion; or
Worn for medical reasons; or
Worn for personal prevention practices as in the case of the spread of infectious diseases; or
Worn for an approved school event; or
Worn as an expression of one's cultural or ethnical background.
Scott Baldwin
Scott is using Smore to create beautiful newsletters