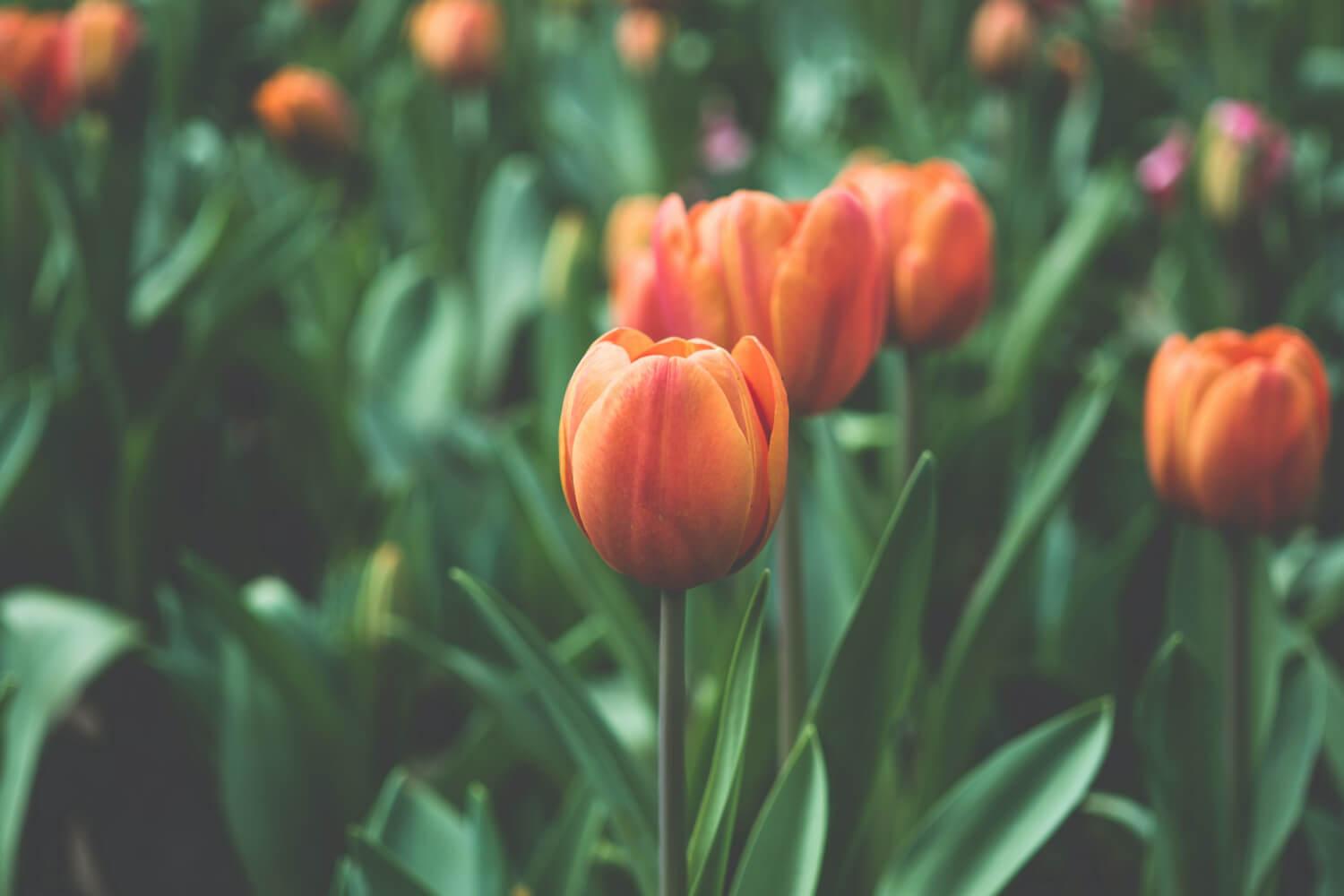 O'Maley Family Focus
March 31, 2022
Dear O'Maley Families,
I hope this issue of Family Focus finds you well. Pleas be sure to read information below about MCAS testing next week and the Youth Risk Behavior Survey (YRBS) coming up April 13th.
Important Yearbook Information: The deadline for purchasing a 2021-2022 yearbook is fast approaching. April 8th is the last day to purchase. There will not be yearbooks available for purchase at school at the end of the school year. If you would like to purchase a yearbook, please link here: https://link.entourageyearbooks.com/my/OMALEY2022. If you are an 8th grade family and need financial assistance, please contact me at lbeattie@gloucesterschools.com.
As we move toward the end of Term 3 (T3 closes Friday, April 8) it is my pleasure to announce that we are moving back into some of our traditional end of the year events. It will be wonderful to once again embark on field trips, celebrations and other community events. 8th grade events are being planned by a PTO subcommittee, and in 7th grade, some students will travel to Beeman to read picture books they create, while the whole grade is planning an educational boat trip as they have done in past years. Stay tuned for more information on all of these!
One important change is the Evening of Excellence. In past years, pre-pandemic, the Evening of Excellence was a night on which teachers shared some of the amazing work that students have accomplished over the course of the year. This year, there will be two events. An Evening of Excellence similar to the past for 7th and 8th grade on May 24, 6-8 pm, and a new event called Unite, for grades 5 & 6 together on June 2, 6-8 pm. This new event will bring community members together to celebrate the transition out of elementary school and into middle school.
Reminder: Weekly at-home COVID test kits will come home with students Thursday, March 31st for Friday testing each week.
Best,
Lynne
Please follow @omaleyprincipal on Twitter or Instagram.
Topics in this issue of Family Focus:
Cherry Street Journal
Upcoming Events

MCAS testing begins April 5th

Youth Risk Behavior Survey (YRBS)

COVID-19 Updates & Testing Sign-Up
Upcoming Events
April 5 - MCAS begins - See calendar below
April 8 - End of Term 3
April 12 - Webinar: Creating Healthy Tech & Media Habits with Your Teen
April 13 - Youth Risk Behavior Survey Administration
April 14 - Report Cards posted to the Schoolbrains portal
April 18-22 - No School - April Break
April 28 - O'Maley PTO Meeting
May 24 - Evening of Excellence Grades 7 & 8 - 6:00-8:00 p.m.
June 2 - Unite - Grades 5 & 6 - 6:00-8:00 p.m.
2022 Spring MCAS Starts Next Week - Important Information
MCAS testing will occur at O'Maley from April 5 - May 12, with additional dates for makeups. There is no preparation need for MCAS beyond getting a good night's sleep and eating a healthy breakfast. MCAS is designed to assess student progress with the Massachusetts State Frameworks for Education. Students in grades 6-8 will participate in two sessions each of English Language Arts and Math, and in 8th grade only, two sessions of Science, Technology, and Engineering. Tests are untimed, and are estimated to last between 45 minutes to one and a half hours for most students.
IMPORTANT INFORMATION:
Students should be sure to arrive on time at 7:40 a.m. Testing will begin shortly after the start of the school day.
NO cell phones or smart devices are allowed in testing sessions. This includes smart watches. We recommend students leave devices at home. Teachers are required to collect devices at the start of each test session. They will be returned once the session is ended for the day for the school.
Please review the schedule included below with your child. The rotation of days has been adjusted over the MCAS weeks to accommodate testing sessions at each grade.
Students are expected to put in their best effort during the testing sessions. The results are important for us to understand their progress with learning so that we can make adjustments to ensure their success. Especially with the pandemic experience, it's essential that we get a true read of their progress.
Youth Risk Behavior Survey April 13th
In order to better understand and address the health-related challenges affecting children and youth, Gloucester Public Schools is conducting the 2022 Youth Risk Behavior Survey (YRBS). The survey is part of a larger effort to help increase the resiliency of young people by reducing high risk behaviors and promoting healthy behaviors.
The YRBS was developed by the CDC in 1990 and is considered the primary source for comprehensive data on school-aged youth and young adult health practices and health risk behaviors. It has been administered in Gloucester Public Schools since 2003. The survey asks questions about mental health, unintentional injuries and violence, bullying, substance use, sexual behaviors that could lead to STIs and pregnancy, nutrition, physical activity, and connections with peers and adults. The survey data is used by school districts and federal, state, and local agencies to monitor the prevalence of risky health behaviors, assess general trends in health behaviors over time, and inform policies and curricula to better support students and reduce risky health behaviors.
The YRBS is structured in a questionnaire format and will be administered online during an extended homeroom on April 13th. The survey and the data collection process have been designed to protect your child's privacy. The survey is anonymous and students are asked to not put their names on the survey. Additionally, no student will ever be mentioned by name in a report of the results.
Participating in the survey is voluntary, and students will not be penalized for not completing the survey. However, due to the importance of the survey, student participation is strongly encouraged. The more students who take the survey the more useful the data will be to the district. If a student chooses to participate, they can skip any questions they do not wish to answer and can stop taking the survey at any point.
A copy of the survey will be available from April 6th until April 12th for parents who wish to preview the survey. If you have additional questions about the survey, please contact Principal Lynne Beattie at lbeattie@gloucesterschools.com.
If you DO NOT want your child to take part in the survey, please LINK HERE to complete an opt-out form no later than April 12th. Please contact Lynne Beattie with any questions.
Webinar: Creating Healthy Tech and Media Habits with Your Teen
An ongoing struggle for families with middle school-aged children is how to manage technology and media. Through our partnership with Lahey and our Student Assistance Program, we have been made aware of a webinar for parents sponsored by Families for Depression Awareness:

Creating Healthy Tech and Media Habits with Your Teen
This program is intended for caregivers, family members, friends, and caring adults interested in learning about the effect of technology and media on teen mental health and how to support teens' wellness.
Tuesday, April 12, 2022, at 7:00 pm ET to 8:30 pm ET
Link here for more information and to register: http://www.familyaware.org/register-for-a-free-education-training/
COVID-19 Updates & Weekly Testing Sign-Up
COVID-19 at O'Maley: We had 4 new cases of COVID-19 reported at O'Maley last week and had 3 active cases as of Friday, April 1st. All close contacts have been contacted. Since we started school August 31st there have been a total of 228 cases reported among the O'Maley community. See the new GPS COVID Dashboard for updated data each week: https://backtogether.gloucesterschools.com/updates/dashboard-covid-cases

As of March 30th our student vaccination rates are as follows:
6th 63.8.%
7th 74.5%
8th 69.3%
To sign up for weekly pool testing in school (Mondays): Link here: https://www.cic-health.com/consent/ma?district=Gloucester.
Weekly Testing: Testing will continue each Monday at O'Maley. It is not too late to sign up. This week once again all tests were negative.If you have tested positive in the past 90 days, do not participate in weekly testing, as you may yield a false positive for your pool.
COVID At-Home Testing
Please remember to test on Friday mornings before school! The next test distribution for students is Thursday, March 17th. Please read on if you have not signed up for at-home testing and would like to do so.
To Participate in our At-Home Rapid COVID Testing Program and get a free antigen test every week,

please opt-in by completing

this form

.
How Do I Test Twice per Week for Free? If you also participate in our In-School Weekly COVID Safety Testing each week, you will be able to test twice every week for COVID, giving you the assurance every few days of knowing whether you are COVID negative or not. If you're not already participating in our In-School Weekly Testing, please register here

.

Do I have to participate in both the At Home Testing and the Weekly In School COVID Safety Testing? No, each one is separate, and they are optional. However I strongly encourage participation in both.
Update on Contact Tracing and Test & Stay As part of this shift in the program, we will discontinue our Test & Stay program and contact tracing for in-school close contacts. This means that if a staff member or a student is a potential close contact in school, they may continue to come to school and do not have to quarantine out of school.
The expectation is that the tests will arrive Wednesday afternoons, be available/distributed on Thursdays, and individuals should test at home Friday mornings.
Student tests will be organized by homeroom and homeroom teachers will distribute them to students during homeroom that day. If you are signed up for the program, please be on the lookout for the next test packets to be brought home on Thursday, March 17th.
Schoolbrains Community Portal
To conserve paper, and to ensure that families have access to student performance information, report cards are not printed or sent home as a hard copy. Report cards for Term 3 will be accessible in the Schoolbrains Community Portal at 3:00 p.m. on April 14, 2022. If you need a hard copy, please contact the main office after that date.
Our Portal is open for all students and families, and parents/guardians who are new to the portal should have received an email containing your login information. If you did not receive an email, or already had one and have forgotten it, please email Mr. Hurley, dhurley@gloucesterschools.com and he will send it to you.
Information about the portal, what you will find there, and how to login is below.
Parent Letter re. Schoolbrains Community Portal
Link to the Schoolbrains Community Portal Login
Archives
March 30, 2022
|
March 21, 2022
|
March 4, 2022
|
February 14, 2022
|
February 7, 2022
|
January 31, 2022
|
January 21, 2022
|
January 14, 2022
|
January 7, 2022
|
December 23, 2021
|
December 17, 2021
|
December 14, 2021
|
December 6, 2021
|
November 22, 2021
|
November 12
|
November 1, 2021
|
October 22, 2021
|
October 17, 2021
|
October 8, 2021
|
October 3, 2021
|
September 27, 2021
|
September 20, 2021
|
September 13, 2021
|
August 30, 2021
|
August 9, 2021
|
May 13, 2021
|
April 23, 2021
|
March 15, 2021
|
March 8, 2021
|
March 1, 2021
|
February 11, 2021
|
January 25, 2021
|
January 17, 2021
|
November 23, 2020
|
October 26, 2020
|
October 2, 2020
|
September 22, 2020
|
September 12, 2020
|
September 4, 2020
|
June 18, 2020
|
June 12, 2020
|
June 5, 2020
|
May 29, 2020
|
May 22, 2020
|
May 15, 2020
|
May 8, 2020
|
May 3, 2020
|
April 26, 2020
|
April 19, 2020
|
April 12, 2020
|
March 30, 2020
Lynne Beattie
Lynne is using Smore to create beautiful newsletters
Principal at O'Maley Innovation Middle School in Gloucester, MA