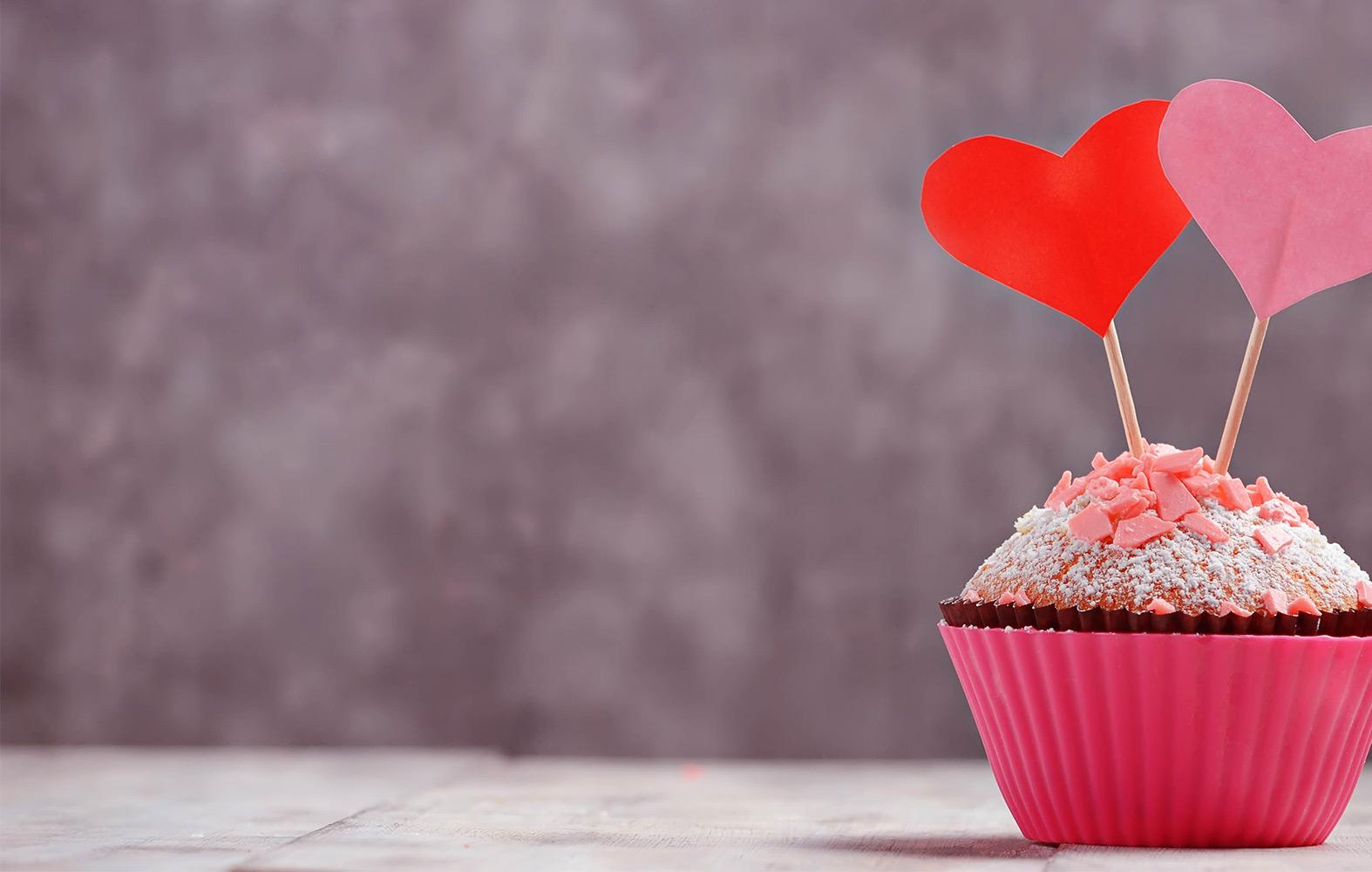 Epps Island Newsletter
February 2023
Hello Tiger Families
School of Character - Congratulations Epps Island on earning the distinction of being named a Texas State School of Character! Earning this distinction is a testament to the commitment our campus has towards character education. Character.org recognizes schools that have a palpable ethic of caring in the school culture, have shared core values that guides every aspect of the school, and values that guide behaviors in the school, home, and community. Schools and districts that apply must meet the rigorous standards articulated in Character.org's 11 Principles Framework for Schools. Each school is assessed by a team of trained evaluators. Evidence was provided on how our campus' focus on character has positively impacted our culture including discipline, assessment data and attendance

Counseling Corner
Social Emotional Learning: Social emotional learning is a fundamental aspect of our comprehensive school counseling program. What is social emotional learning? SEL (social emotional learning) is the process through which all young people and adults acquire and apply the knowledge, skills, and attitudes to develop healthy identities, manage emotions and achieve personal and collective goals, feel and show empathy for others, establish and maintain supportive relationships, and make responsible and caring decisions. As a campus, our guidance lessons and SEL time embedded into the school day help our students to be able to strengthen each of the SEL competency areas seen below. As a parent, think about how you can help develop these skills with your child at home. Here are some ideas to get you started:
Create a daily emotional check-in routine to determine how your child is feeling.

Encourage your child to use "I feel _____ when you _______" statements to describe how they are feeling.

Create gratitude lists with your child to help them focus on the positive things in life.

Encourage your child to journal when they are feeling strong positive or negative emotions.
Positive Behavioral Interventions and Supports
Positive Behavioral Interventions and Supports is a school-wide system of support that creates a positive school culture. It includes evidence-based prevention & intervention practices that supports the academic, social, emotional, and behavioral competence of all students. Our core values (TIGERS Traits) are part of PBIS and define who we are as a campus and our schoolwide expectations. Review with your child each of the traits below and discuss what it looks like to model these values at home. Each of the locations on our campus, such as the cafeteria, playground, and hallway, reinforces these TIGERS Traits. Please see our classroom expectations and review these with your child during the month of January.
Tiger Traits
At Epps Island Elementary, we want our students to exhibit positive character and learner traits. To encourage this development in our students, we focus on our Tiger Traits – our school core values. Our students are taught the importance of being
team players
– focusing on "we not me". They are
innovative
learners who are willing to take risks. Tigers follow the
golden rule
and treat others the way they want to be treated. Our students are actively
engaged
in their learning and are
resilient
when they face setbacks. Tigers are also
self-reflective
, seeking-feedback to grow and improve. Parents, please join us in encouraging our students to demonstrate these character and learner traits in and out of school. Working together, we can develop strong students who will positively impact our community.
Message from our PE Teachers
Go Texan Day is Friday February 24

th

.
We encourage all students to dress western.
Please remember if you are joining us this day to pre-register. Last day for pre-registration is Friday, February 10th.
2. Field Day T-Shirts are on sale until Friday February 24th.
The cost is $10.00 cash. If your student has lost their form, please send the money and size and we will fill out a new form for them. Field Day is Thursday April 6th.
3. A HUGE THANK YOU to all families that donated to the Kids Heart Challenge. Our school raised over $2,000.00 for heart research. Way to go EPPS!!
4. Our next school fundraiser is coming up March 6th and March 7th. We will be having a Jog A Thon in PE. Information will go home on February 20th. Students will receive prizes for donations. Top donors will be invited to a pizza party.
Thank you!

P.E. Teachers
Message from Clinic Office
Hello Epps Island Families!
February is National Children's Dental Health Month! Here are some fun facts about teeth:
The average American spends 38.5 total days brushing their teeth over a lifetime.

People who drink 3 or more glasses of soda each day have 62% more tooth decay, fillings and tooth loss than others.

Tooth enamel is the hardest substance in the human body. However, we do not recommend that you use your pearly whites to open bottle caps!

If you don't floss, you miss cleaning 40% of your tooth surfaces. Make sure you brush and floss twice a day!
Every year, kids in North America spend close to half a million dollars on chewing gum.

More people use blue toothbrushes than red ones.

Like fingerprints, everyone's tongue print is different

The average woman smiles 62 times a day. The average man smiles about 8 times a day.

Kids laugh around 400 times a day, adults just 15 times a day.
The average person only brushes for 45 to 70 seconds a day, the recommended amount of time is 2-3 minutes.

78% of Americans have had at least 1 cavity by age 17.

1882 was the year commercial floss was first manufactured.

In a lifetime, a person produces over 100,000 gallons of saliva. To put that into perspective, that is over 20 semi-trucks worth of saliva or 1.06 million red solo cups.
https://omahadentists.net/blog/interesting-teeth-and-dentistry-facts/
Thank you,
Meredith Shama
832-484-5747
Spanish Speaker Mrs. Ro-Clinic Assistant @ 832-484-5758
Upcoming Events
Tuesday, February 21st-Thursday, February 23rd- Telpas Testing for 2nd-5th grade

Wednesday, February 23rd- " No Parent Lunches for 3rd-5th grade
Friday, February 24, 2023- Go Texan Day! (Please refer to grade level schedule below)

5th grade-8:05a.m.-8:50a.m.
1st grade- 8:50a.m.-9:35a.m.
2nd grade-9:35a.m.-10:20a.m.
3rd grade-11:05a.m.-11:50a.m.
4th grade-11:50a.m.-12:35p.m.
Kinder-1:05p.m.-1:50p.m.
Monday, February 27th-Thursday, March 2nd- Telpas Testing for 2nd-5th grade
Tuesday, February 28th- STAAR SIM (Reading) 3rd-5th grade, closed campus
Saturday, March 4, 2023- Early Learning Extravaganza for whole family with kids ages 3months-6yrs old @ Klein High School from 9:00a.m.-11:30a.m. Please see flyer below.
Tuesday, March 7th-STAAR SIM (MATH) 3rd-5th grade, closed campus
Wednesday, March 8, 2023- "No Parent Lunches for K-2"
School Visitors
Visitors should ring the doorbell located at the front door of the school in order to notify the front office staff of your arrival.

Visitors will be asked to present their IDs to the camera before entering the building.

Once inside, the front office secretaries will follow check-in procedures and issue a visitors' badge.

Students will not be released to visitors unless the adult is identified in Skyward as someone who has the authority to do so and without a photo ID. Thank you for understanding and for helping us to keep our Tigers safe.
Parent Lunches
Parents may drop off lunch for students. However, please let your child know ahead of time so they know that they need to stop by the office and pick it up. Our secretaries are not allowed to leave the main office to drop off lunches.
We will also once again have parents join their children for lunch. Due to our growing numbers and to continue to be as safe as possible, we are scheduling parents of K-2nd grade students every second Wednesday of every month starting in October. Students in grades 3-5 every 4th Wednesday of the month starting in October.

Parents joining us for lunch must follow these rules:

Parents please make sure that if you need to contact your child's teacher you set up an appointment via email/remind. Unfortunately due to their Schedule they have to follow they are not able to have a Conference during Lunch time.
Parents can not interact with students other than their own children
Parents and their child must sit in the white tables on the stage during lunch, separate from the other students
Please do not bring food for other students
If you have children in different grade levels and you want to wait for their lunch time, you must wait in the front office to free up space on the stage for the parents who are there to have lunch with their children at that time

Please make sure that you bring a form of identification in order to come eat with your child. (Passport, ID, Driver's license)
STUDENT DROP OFF AND & PICK-UP PROCEDURES
Areas to
DROP OFF
students:
By car- please drop off by cafeteria. Helpers will open door for younger students.
Only cars with special tags can enter front parking lot to drop off students by the back/side doors.
Parents can park on the curb and have students use walkway to cross the street
Busses- enter front parking lot, unload students by back/side doors
For our students' safety, please do not enter the front/staff parking lot as this is a high traffic area with students walking across the parking lot and busses unloading.
PICK UP Areas & Procedures
Car Riders- are picked up by the cafeteria. Please arrive by 3:50. Parents without a car tag must wait until the end of car pool and pick up their child in the front office. Students will not be released to an adult without a car tag. Parents can not "walk up" to the car pool area to avoid the line and pick up their child.
Gym Walkers- parents must show a tag number to pick up their child
Front Door Walkers-this area is for students who are old enough to walk home alone. Students too young to walk alone, must be gym walkers. Older siblings must accompany primary students as they exit the front doors. Please encourage our little cubs to walk with their older siblings. Safety is our priority!
Bus Riders- Load busses by the white awning
The end of the day is very busy for all school personnel as we prepare for dismissal. Therefore, requesting a change of transportation or early dismissal should occur prior to 2:30.
Please DO NOT block any of the entrances/exits or parked vehicles during dismissal. Your cooperation is kindly appreciated.
ARRIVING ON TIME
School doors open at 7:45.
Announcements are at 8:10
Tardy bell rings at 8:10
ATTENDANCE MATTERS...EVERYDAY
Attendance Matters for EVERY Student-please make sure that our TIGERS are here daily ready to learn!
Attendance Procedures

Regular school attendance is essential for a student to make the most of his or her education—to benefit from teacher-led and school activities, to build each day's learning on the previous day's, and to grow as an individual. Absences from class may result in serious disruption of a student's mastery of the instructional materials; therefore, please make every effort to avoid unnecessary absences.

Any student who is absent for the whole day is required to produce one of the following within 5 days of their absence(s):

· Parent Note
· Parent email (within 5 days of absence)
· Original medical note (copies or altered notes will not be accepted)
· Faxed notes must be sent from physician's office
· Court note
· Official note for observance of approved religious holy days
***If a student is absent for part of the day for a doctor appointment, their absence will be temporary absence if the student returns the doctor excuse to the Attendance Office upon returning to school, the temporary absence will be removed.
If a student does not produce one of the items listed above within the allotted timeframe, that absence will be considered unexcused and counted toward their total semester absences.
Klein ISD takes attendance very seriously, and we want to see your child succeed at Epps Island. If you have any questions regarding attendance, please feel free to contact the grade level Assistant Principal.
Parent-Teacher Conference
If you would like to schedule a Parent-Teacher Conference with your child's teacher during their conference period time please contact them via email/remind.
Conference times are as follows:
Kinder- Tuesday-Friday from 1:05p.m-1:50p.m
First- Monday-Wednesday, and Friday from 8:50a.m-9:35a.m.
Second- Monday-9:35a.m.-10:20a.m.
Third- Monday and Thursday(Math)-11:05a.m-11:50a.m.; Monday, Wednesday, Friday(ELAR)-11:05A.M.-11:50A.M.
Fourth-Monday, Tuesday, Thursday, Friday-11:50a.m.-12:35p.m.
Fifth- Monday-Wednesday, and Friday from 8:05a.m.-8:50a.m
Family Engagement
We invite you to review the District Plan for Family Engagement 2022-2023. Please click here to view.
We invite you to visit the Klein ISD Family Wellness YouTube Channel, here. This channel features a series of videos for families addressing topics such as parenting, mental health, and wellness.
We invite you to visit our Epps Island's own " Virtual Family Center" created by our wonderful Family-School Liaison, Mrs. Flores. Click HERE for video instructions.
We will also be offering "Mango" English Classes- Please contact Mrs. Flores at 832-484-5798 for more information.
Follow us on:
facebook @EppsIslandKISD
Twitter @EppsIslandKISD
Epps Island
Epps is using Smore to create beautiful newsletters