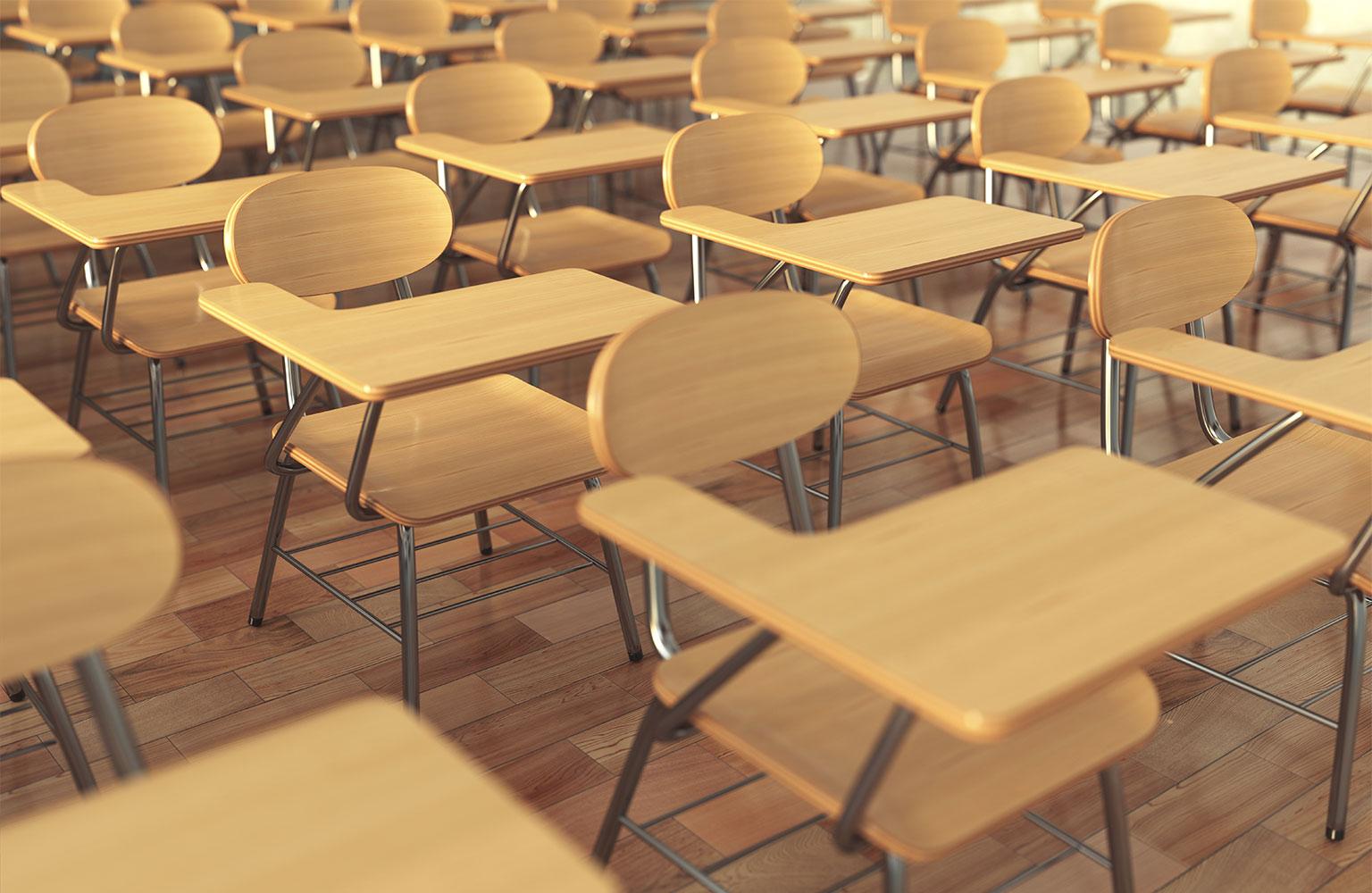 PfISD Employee Express
September 21, 2023
Upcoming Events & Holidays
PfISD Staff - Part-time/Extra Duty Opportunity
Pfuture Ready Event
Aramark Food Services
Increase in TRS Member Contribution Rate

VATRE

CTE Corner

Fine Arts

Staff Shout Outs
Upcoming Events & Holidays
Hispanic Heritage Month

Sept. 21 - Board of Trustees Regular Meeting
Oct. 2 - Festival of the Bands
Oct. 5-6 - Student Holiday / Staff Planning & Prep / Staff Development
Oct. 9 - Student/Staff Holiday
PfISD Staff - Part-time/Extra Duty Opportunity
Are you a current employee at PfISD and looking for part-time opportunities?
Why not work part-time here in the district's custodial department?
Requirements:
Must not interfere with your

current assignment duties or schedule

Must commit to min. 3 days

per week
Must commit to min. 4 hours per day
Compensation
Non-Exempt Staff: Blended rate from

your overtime rate and $15/hr

Exempt Staff: $15 per hour
⭐ Join us for the Pfuture Ready: Learn. Play. Plan event!

🗓️When? October 17
📍Where? Windermere ES Cafeteria
⏰Time? 6:00 p.m. - 8:00 p.m (come and go)
The community is invited to this annual event highlighting the Pflugerville ISD Career/Technical
Education programs and in-demand occupational fields in central Texas. There will be hands-
on fun learning activities for ages 3-adult, and information/presentations on postsecondary
training program options and career planning resources.
There's even a career costume contest for PreK-5th grade attendees. Please RSVP to help us plan the take-home activities, but RSVP is not required to attend.
Good-tasting food and fun flavors can spark curiosity and encourage discovery. That's why our culinary and student nutrition teams work hard to serve healthy and tasty foods capable of getting students excited and engaged with school dining.

Aramark is dedicated to prioritizing the health and well-being of everyone we serve. To achieve this, we take a comprehensive approach to meal planning and preparation. Our menus are carefully curated by our in-house Registered Dietitian, ensuring that every meal is designed to be both delicious and nutritious.

Collaborating closely with our District Executive Chef, we strive to create a culinary experience that excites their taste buds and provides a well-balanced and wholesome dining option. Our commitment to balanced nutrition is at the core of our culinary philosophy.
Did you know?
Aramark has successfully passed the last 12USDA/TDA Audits with no financial findings!
PfISD has not raised the paid or reduced status meal price in 5 years.
Read more about Elementary and Secondary food service on the food service Communication letters below!
Increase in TRS Member Contribution Rate
In the 2019 Texas Legislative session, state leaders approved a progressive increase in the TRS
contribution member rate for the Teacher Retirement System of Texas. Starting with September 1,
2023, the member contribution rate is changing from 8.00% to 8.25%.
Information regarding the 2019 Legislative Reporting changes, please visit: TRS Information.
Important: The TRS member contribution change will impact your net pay and might change your Federal withholdings.

💡Want to know more about the upcoming Voter Approval Tax Rate Election (VATRE) and how it will impact the District?
✔️Check out this informational video and visit our website.
Weiss HS Engineering and Mott Elementary Students Design an All-abilities Playground!
Mr. Barrientos, a Weiss HS Engineering program teacher, and his students recently visited Mott ES to help students design an all-abilities playground using STEM (science, technology, engineering, and math) skills.
What a great collaboration! We can't wait to see these budding STEM professionals in a CTE program soon! There is an engineering program at Hendrickson HS, Pflugerville HS, and Weiss HS and an advanced manufacturing program that leads to a college credential at Connally HS.
We love our PfISD staff members and we know our parents do too! We want to provide an opportunity for our parents to publicly recognize and thank our staff members who serve our students, staff and the community. We have created a Google Form to provide information directly to us to share with our staff as a whole and let you see the difference you are making in a student's life every single day. Please click here for the Google Form.
These Shout Outs will be included in upcoming issues of the Parent and Staff Newsletters. If a Shout Out directly references a student, we will not include the parent name to protect the child's anonymity. If you are recognized in an anonymous Shout Out and want to learn the parent's name, please contact Tamra Spence at tamra.spence@pfisd.net.
THANK YOU TO OUR AMAZING PFISD STAFF MEMBERS FOR EVERYTHING THEY DO FOR OUR STUDENTS AND COMMUNITY!
Murchison Staff & Students of Murchison (via: Kinzie V.)
Thank you from to all of the Murchison Staff and Community for going big and going GOLD for Childhood Cancer Awareness Month. To see all of the gold and support for our students, past and present, left me speechless. So much love for the Mustangs!
Chelsea Renz of Riojas (via: Cindy G.)
Ms. Renz has been so responsive and sincere in helping our son find ways to be successful in her classroom. She truly cares about her students, and we are happy she's at Riojas!
Christy Henderson of Kelly Lane Middle School Science Teacher (via: Lakeshia B.)
Ms. Henderson is not only being a phenomenal Science Educator at KLMS, she has taken on grading and coursework for 2 courses due to there being a substitute in another course. She has been grading work for 300 students since the start of the school and if I could pay her a 2nd salary I would, for all of her hard work for the students and her team at KLMS. Thank you Ms. Henderson for being so great we pray you have relief sent soon and we appreciate you! God Bless You!
Theresa Senn of Kelly Lane: SpEd case manager (via: Sarahi P.)
Thank you to Ms. Senn for helping us navigate through our first year in middle school and answering all our questions.
Ms. Feronti of Windermere (via: Anonymous)
Ms. Feronti has been a joy since day 1, and I am confident every day in dropping off my son, that he will get the best education possible in her class! Her kindness and patience are like none other. Keep rocking 3rd grade, Ms. Feronti!
Dianna Arguello of Special Education Campus Coordinator (via: Rosa L.)
Dianna Arguello has been very helpful and fast communication in my emails when it comes to assisting me with my sons education. Thank you Ms. Arguello.
Anna Speichinger of Math Teacher (via: Rosa C.)
Ms. Speichinger has been working with me and communicating with me at the best of her ability. I love the fact that she lets me know anything that my son has done for the day good or bad. She is trying to find all possible ways she can to get to know my son a little better so we can better assist him in his education.
The Whole Staff at Weiland of Weiland (via: Lamont H.)
Great Job
Ms. Moore of ECSE at River Oaks Elementary (via: Mayra)
We want to express our sincere appreciation for our son's teacher, Mrs. Moore. Her sweet and caring nature, coupled with her unwavering attentiveness to our child's needs, has made a world of difference in his education. Mrs. Moore, thank you for being an exceptional educator and for your dedication to our son's growth and well-being. Your impact is truly invaluable.
Principal Jennifer MacAllister of Windermere Elementary School (via: Jaclyn A.)
Principal MacAllister is a wonderful human being. I am grateful she leads the campus my children attend. She takes the time to listen to parents, she acknowledges our worries, and has always been responsive. I can see her passion for education, her dedication to working with parents, and her appreciation for her staff. She is amazing at her role and is the true definition of a leader. We adore our Principal!
Heidi Skellen, Ally Brown and Nichole Nunnally of Pflugerville High School (via: Chris & Dana S.)
This team of teachers and para support Essentials students flawlessly. They ensure our SPED students are educated, safe and enjoy the high school experience by supporting them at pep rallies, football games and school dances. They also ensure parents can see daily student progress via posts on Class Dojo. This is vital for families of non-verbal students.
Augustus Thompson of Bohl's Middle School | Intervention Reading Title I (via: Georgiana J.)
Thank you for being an amazing interventionist for my son and all the kids you manage. As a parent it's hard trusting that your kid with additional accommodations is seen and respected just like everyone else. Your intentionality to make sure he knows his worth, help him with his reading, and show him he can do whatever he puts his mind too is greatly appreciated.
Gregory Coleman of Bohl's Middle School | 8th grade social studies (via: Georgiana J.)
Just wanted to send a special thanks for the way you engage with your students. I can see an additional awareness from my son Marcus Jr. on world cultures and countries that I know comes from the work he completed in your class. He tries to make connections on where people are from and relay things he has learned about other cultures. As a parent who don't feel like I do the greatest job in making sure he is aware of everything around us it was so reassuring to know he is listening and paying attention. Thank You!
Coach Harvey & Coach Vaughn of Murchison Elementary School P.E. (via: Emily A.)
We have the absolute best PE coaches at Murchison Elementary! Claire Harvey and Kinzie Vaughn make our school such a fun place to be; Always greeting students with a smile & personal hello, rolling out morning music at the drop off line, and creating fun games to get kids moving, without it "feeling like exercise". They regularly coordinate "Moves with Your Mustang" days to get families moving together (Kids beg to arrive at school early for this)! Anytime our school offers a fun contest, you can bet our coaches will be involved...getting messy, letting kids color blast them, taking a pie to the face, or any other number of fun motivators for students. We are incredibly grateful for our awesome PE Dream Team. Thank you, Coach Vaughn & Coach Harvey for all you do. We appreciate you!