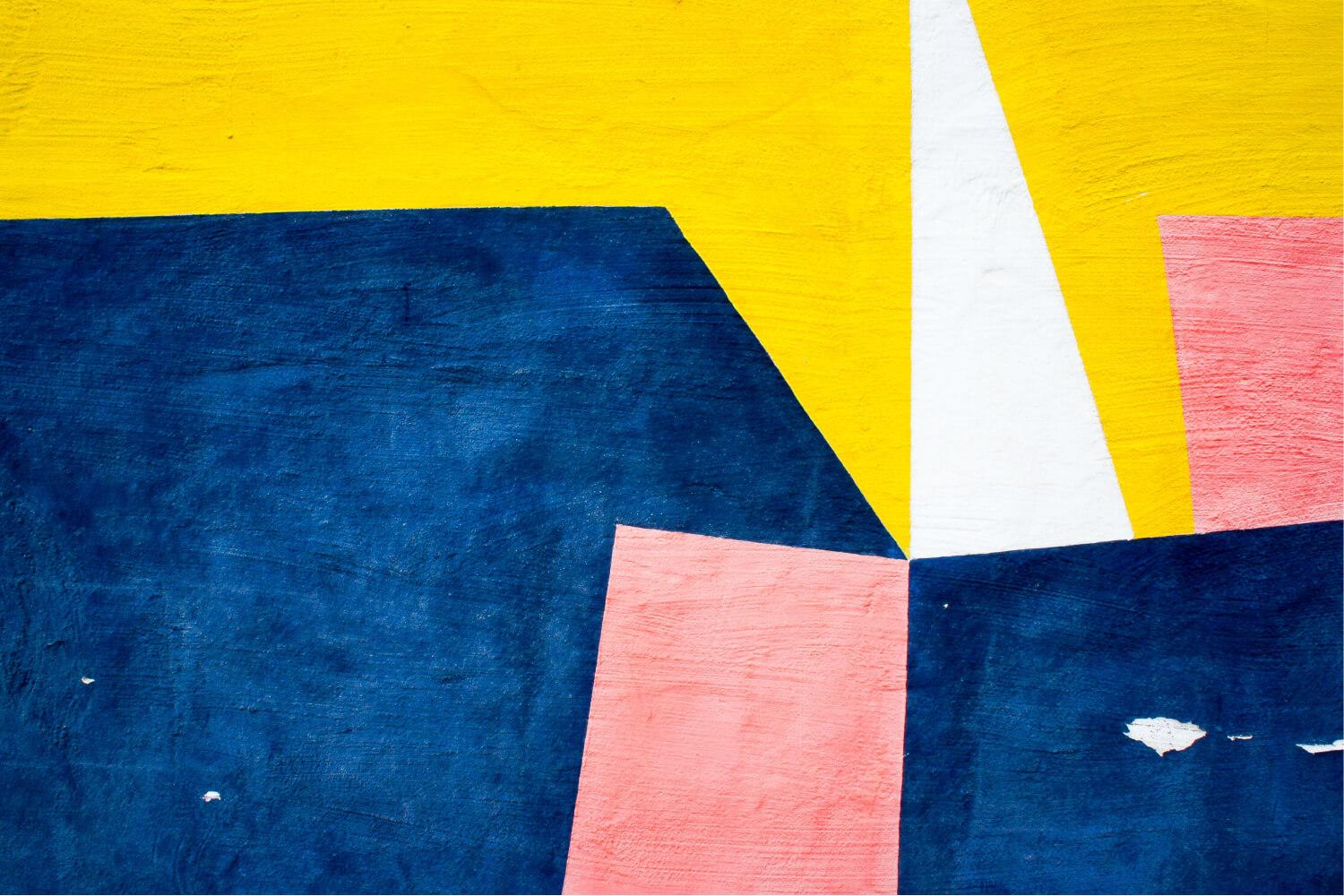 Boone Bear Facts
Thursday, May 26, 2022
Notes from the Principal
Well, it is finally here. It is time for me to say good-bye. It seems I have been putting this off for a long time. As excited as I am to head off toward the next chapter of my life, the fact that it means that I will be leaving Boone has been hard for me to face. We have been through a lot together over the six years that you have allowed me to be a part of this wonderful school community. Although the last several years have been particularly challenging, I would not have traded this time for anything. To watch this community come together as one, for the sake of our children, has been marvelous to see. Boone really is a special place where children come to learn and grow!!

The relationships I have shared over the last six years are ones I will take with me for the rest of my life. Thank you for the undying and unwavering support you have shown to me!! Knowing you were behind me was what helped me push through! There have been difficult times, and there have been difficult decisions, that we have worked through together. Individually, you can accomplish much. Together, we can overcome anything…AND WE DID!

Know that I will always be a Boone Bear and I will always cherish the great times we had together. Thank you for always being there for me; and thank you for the many smiles we have shared. I truly wish you and your families the very best in the years to come.

Thank you,
Alan

Campus Advisory Council Seeking New Members for the 2022-23 School Year
The Boone Campus Advisory Council is looking for 2-3 new parents to fill roles on the CAC. We meet on the third Monday of each month from 3:30–4:00 pm. The role of the CAC is to provide support and guidance over various school related topics and plans. Parent input is extremely valued at Boone and this is an important part of what keeps Boone great. An application for the CAC is attached to this newsletter. Please complete the application and submit it to the main office. The CAC will be reviewing the applications and voting on new members at our September meeting. If you have any additional questions, please contact me directly at 512-414-5311.

Crawford's Connections
Hello Dear Boone Family!
What a year we have had together! It has been such a joy to be back together and feel the normalcy of school again. The halls and classrooms have been abuzz with activity, and I cannot express how grateful I am to witness our campus coming back alive again!
As we walk away from this school year for a well-earned summer break, please know how excited I am to be returning next year to continue to be the proud Assistant Principal at Boone Elementary! We are going to continue to work together to ensure all students enter a building filled with love, inclusivity, and high expectations.
To our families who are off to new adventures with new middle schools or other circumstances always remember you are still a part of our school family. Thank you for trusting us with your children's well-being while you were here and know we are always here if you need anything. Wishing you the best!
I cannot wait to see everyone in the fall! First, I will be doing some traveling this summer and taking a break at the beach in South Carolina. I hope to use this time to take a breath and recharge. And you know me, I am taking some books to get lost in as I sit and listen to the ocean. ;) I hope everyone finds a way to relax and have some fun.
Have a wonderful summer, stay safe, and always remember you are loved!
See you soon!
Take care,
Kristy Crawford
Assistant Principal
Counselor's Corner
Hello Boone Community,
It has been a wonderful 2022 in being able to meet and know the Boone students and community.

This year we have accomplished being designated a "Gold, No Place For Hate" school. This demonstrates that we are a community that places a priority in treating others with respect and kindness. Our inclusivity and diversity are what our students foresee for themselves and their future. Our student committee provided the leader pathway in demonstrating Boone's mission and cultivating a culture of "Safe, Kind and Responsible." We will continue to manifest kindness in all we do at Boone next year. I wish everyone a fun and safe summer.

Congratulations 5th grade graduates I wish you all the best in your future. Always Be Kind!

PTA News
BOONE PTA YEAR-END RECAP
We didn't let a global pandemic keep us from growing and connecting with our community! Even with strict protocols and being mindful of each other's health and wellbeing, your Boone PTA made the best of a difficult year.
We brought the Boone community together through:
- Bingo Night
- Trunk-or-Treat
- Elf Movie Night
- Stars Wars Movie Night
(And we're looking forward to more school-wide events next year!)
PTA initiatives included:
- Teacher reimbursement
- Cleaning up the outdoor Science Garden space
- Creating Outdoor Learning Kits for each grade level
- Prepping & managing Outdoor Lunch
- Class art projects for Silent Auction
- ALL the Appreciation Weeks and treats for Staff & Teachers
- Door decorations (shoutout to our room parents!)
- Funding support staff
- 5th Grade graduation
- Yearbook
- Decorations for the musical
Between membership fees, business partnerships, individual donations, the Candy Dash Fundraiser, Boone Beans, Spirit Nights, and Silent Auction, we raised over $41,000! We couldn't have done any of this without you and your support.

MESSAGE FROM OUTGOING BOONE PTA PRESIDENT

Hello Boone Families,
It has been an honor to be your PTA President these last 3 years. There have been many challenges along the way, but with those have come many triumphs. We are fighting through a pandemic, getting reacquainted back into society, and the hardships that have come to AISD. Our Boone families have never waivered in their kindness, support, hard work and dedication to our students and staff. I may be a little biased, but along with being your President, I am also Parliamentarian of the Austin Council PTA and have worked with many other schools. I can whole heartedly say Boone is a rare gem amongst all the schools in Austin. I am privileged and proud to be a part of this community.

Though it is time for me to pass the reins, I will still be here as Boone's Parliamentarian. I get to pass on my leadership to a talented, devoted, and hard working new President, Tiffany Every. Along with all the wonderful Boone families and staff, she has a great support team with next year's board. I know next year will be even better!
Thank you for allowing me to be your President,
Crystal Brothwell Hernandez

MESSAGE FROM INCOMING BOONE PTA PRESIDENT
Howdy Boone Community!
As we close out another exciting school year, I just wanted to take a moment and highlight a few of the amazing accomplishments that we were able to achieve given the ever-changing demands of the world at large. We have successfully reintegrated back onto campus and begun to reform the interpersonal connections that we thrive upon. As change demands, we adapted and overcame the challenges presented by introducing "Trunk or Treat" to great aplomb. We found ways to keep our community close but still 6 feet away at all times. As the challenges receded, we grew in force and celebrated "May the Fourth be with you"( but actually on the Sith-x,si'x'th. Honestly, I'm not sure, ask Jason Morton for details).

As we look forward to the next year and gather feedback, it is overwhelmingly clear that more community interaction events and social opportunities are expected and we intend to meet that expectation. However, we learned a lot about how we can be inefficient in our proposal and approval processes and how these inefficiencies can cause missed opportunities to further enrich our children's educational experience.
As the duly elected PTA President, it will be among my goals in the upcoming year to improve how PTA utilizes decision making processes to be as efficient and timely as possible to provide the best quality support to the Parents and especially the Teachers of our wonderful community.

I also intend to ensure better communications about all of the various projects and efforts that the Boone PTA undertakes for this community. It is our desire to better inform the parents and solicit for volunteers in order to involve as many people as possible to ensure that the "whole village" can help raise these children.

We implemented a parent run outdoor lunch program last year that is hugely successful in providing meaningful interactions with the students and providing the teachers some time to seek respite. It can only remain that way so long as we continue to have volunteers involved to make it sustainable for everyone. I would like to continue to have our parents engaged and on campus to provide as diverse an experience as possible to our students and provide the teachers with as much support as possible.

I am proud to lead this PTA board as it has some of the smartest and friendliest individuals I have ever engaged with and I hope many more parents join our ranks as I am very excited about all the things we can do when we come together with a goal in mind. Thanks for all of your past and current support and I look forward to seeing y'all in the halls next year!
A.K.A. Zoie's Mom; A.K.A Ethan's Mom- Tiffany Every- Boone PTA President 2022-2023
SHOUTOUT TO OUR AMAZING LUNCH VOLUNTEERS!
This school year has been a huge undertaking to make pandemic lunch time both safer for our school and a break for our hard-working staff. I want to personally thank all of our wonderful volunteers who helped in the fall outside (especially all the crazy logistics and seating and trash management) and in the spring inside. We started out with yoga mat squares, which needed to be individually cut, then laid out and cleaned between classes. Later, we had picnic tables with shower curtain liners. We fought the blinding sun some days and chilly breezes. We were defeated by the wasps eventually, but those weeks we were able to get fresh air for our kids was worth it.
We had over 60 parents and grandparents helping with lunch throughout the year - sometimes last minute and in between life and work. Your service to our school is deeply appreciated! And I know our teachers appreciated the extra help.
Thank you, also, to Mr. Stevens and Ms. Crawford for working with PTA to make this happen. Cycling classes in and out on a 3-minute rolling schedule is no easy task.
THANK YOU, thank you, thank you to all who made lunch a success.
- Terri Koen

Boone PTA Communications & (unofficial) Volunteer Coordinator
BUSINESS PARTNER DEAL: TRANSITION ROOFING
Transition Roofing is donating 3% of residential sales to Boone PTA.
Just mention 'Boone Bears' so Boone PTA can benefit from your new roof.
Call 512-416-6000 for a free inspection or visit www.transitionroofing.com
OUR COMMUNITY FACEBOOK PAGE: https://www.facebook.com/groups/boonepta
Cheryl White
Cheryl is using Smore to create beautiful newsletters