US Counseling & Advisory Newsletter
Dear Students,
A variety of activities happened this month in Advisory. Freshmen, Sophomores and Juniors put in their course requests for next academic year. Seniors looked at their transition to College and what that will look like based on their Personality test results. Juniors looked at their personality and interest profile results. Many groups continued working on their MISO project on Child Protection including it's many facets, and all grade nine students looked at their learning style as well as what makes them most productive.
At our Sharing Assembly on May 18th we are hoping that many of you will share your creative expression of what protecting our community looks like. For this participatory assembly we would like you to work on anything creative that covers the topic of Child Protection and Protecting Our Community. You can get some ideas from the posters below as well as student presentations published in last month's newsletter linked here.
It can be a:
Poster or any piece of artwork
Song, Rap or Theatrical Piece
Poem or Short Story
Your MISO research/project
A Video
Your presentation can be 1 to 5 minutes and you can present as a group or individually.
Please take advantage of this AWESOME opportunity and register your interest by signing our sign-up form linked here and below.
Thank You very much and enjoy this month's edition!
Tessa John-Guerra
US Guidance Counselor
Let's first take a look at the MISO project of two groups!
These posters below were done by students in MS. Susi Francey's Advisory
"We did a brainstorm of ideas about grooming and then we portrayed them in the poster with our own perspective of the situation. We wanted to express how easily it is to be a predator and the different techniques you should do when you feel in those uncomfortable situations."
"This Advisory for me was informative and very creative as we applied things that we have learned into a Child Protection poster."
Information enters your brain in three main ways: 1.Sight 2. Hearing and 3. Touch - which one you use the most is called your Learning Style
The term "learning styles" speak to the understanding that every student learns differently. Technically, an individual's learning style refers to the preferential way in which the student absorbs, processes, comprehends and retains information.
Learning and Productivity Assessment for Grade Nine
CLICK ON THE BUTTON ABOVE OR THE VIDEO BELOW: This week during Advisory Grade 9s did their Learning and Productivity Assessment to decide which learning styles work best for them as well as explore the learning styles that fit them best.
Learning and Productivity Assessment for Grade 9 students
Discover Your Learning Style
The document below shares study tips for different learning styles
Pre-test using practice tests
When students practice answering questions, even incorrectly, before learning the content, their future learning is enhanced. Research has shown that pre-testing improves post-test results more than spending the same amount of time studying.
how to make *fun* practice tests! 📚 effective studying techniques
More techniques in previous editions
Check out the other techniques that have been shared in all the previous Newsletters under the subheading "Study Skills". They are all linked below, at the end of this Newsletter.
Do you frequently find yourself asking questions about topics like politics, war or culture, and tend not to be satisfied with simple answers?
History majors explore topics like art, architecture, and politics throughout the past. It teaches students to critically examine the past, preparing them to be informed citizens who understand society's complexities.
The video below challenges you to rethink "history"
Is History boring? Is History useless? Is History irrelevant? Is History only about dead people? Is History only about memorizing dates? Find out by watching this video, you may just be extremely surprised!!!
Get Ready for the Participatory Assembly in the Auditorium
Tuesday, May 18th, 11:30am-12:15pm
3 Calle América
Pozuelo de Alarcón, MD
During this Advisory, students will share their work on
Protecting Our Community
.
Your presentation can be as short as 1 to 5 minutes.

You can share anyone of the following:
Your MISO project
A work of Art or posters exploring a Child Protection issue or issues.
A video
A song, rap, dance or theatrical piece
A Poem or Short Story
Advisory starts at 11:40am however presenters will meet backstage at 11:30am.
As we end this newsletter
Let's listen to this brief audio on this teacher's Learning Style!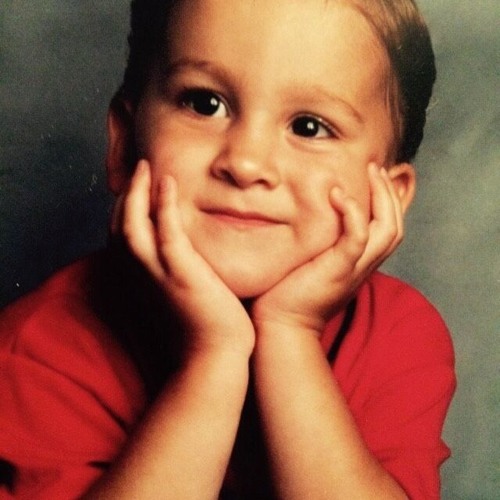 BradyM
Brady Learning Style Audio by BradyM
HAPPY MAY DAY EVERYONE!!!!!!!
Thank You for coming to the end of our Seventh Upper School Counseling & Advisory Newsletter.

Please send us your feedback and ideas here on topics to cover in future editions.

Did you miss the other Newsletters?

1. Click here to catch up on the 1st Newsletter.
2. Click here to catch up on the 2nd Newsletter.
3. Click here to catch up on the 3rd Newsletter.
4. Click here to catch up on the 4th Newsletter.
5. Click here to catch up on the 5th Newsletter.
6. Click here to catch up on the 6th Newsletter.
7. Click here to catch up on the 8th Newsletter.
8. Click here to catch up on the 9th Newsletter.
9. Click here to catch up on the 10th Newsletter.
10. Click here to catch up on the 11th Newsletter.
11. Click here to catch the Grade 10 Career Guidance Supplementary Newsletter
12.. Click here to catch the Are You Ready Supplementary Newsletter