Who Am I?
By: Emily Torchiana
My Identities:
1.
Daughter
I was born September 30, 1994 in Philadelphia, PA & I am very close with my parents
2. Sister I have three siblings: Greg (25), Ashleigh (23), Matthew (15)
3. Girlfriend I have been dating Matt, who goes to Notre Dame, for almost three years
4. College Student I am a freshman at the College of Charleston
5. Sorority Member I am a new member of Alpha Delta Pi Sorority
6. Student Government Senator I was elected last fall to be a senator for SGA
7. Tennis Club Member I have played tennis since I was 5 years old
8. Paddle Boarder I have done paddle boarding for the past three years in Florida
9. Surfer I surf with my brothers and cousins in Florida ever since I was 8
10. Catholic I was raised Catholic and went to Catholic Private school my whole life
11. Italian I come from a big Italian family and my middle name is Florence
12. Cousin I have 48 first cousins
13. Communications Major I want to be a journalist or public speaker when I graduate
14. Theatre Minor Friends call me a "closet theatre geek" because I love acting but you would never guess that about me
15. Friend I consider myself to be really friendly and have many people I consider good friends
16. Extrovert I am a very outgoing person and really social
People Who Influenced My Life
1.
My Dad
He was really poor as a child and worked really hard to be where he is today
2. My Mom She gives everything to my family and always puts her children first
3. Julia Kivlin My best friend who died, but while alive taught me the true meaning of friendship
4. My Brother Greg He has been through a lot of personal things and I look up to him more than anyone and try to be like him
5. My Grandma My grandma has lost two husbands from cancer, but continues to live each day to the fullest on her own
6. Demi Lovato Although a famous figure, Demi's strength has influenced my life because she has shown the world not to be afraid to talk about your issues in your life and be confident in who you are
Significant Experiences That Define Me
1.
Julia Dying
My best friend Julia became sick with brain cancer during my Sophomore year of high school and died after my junior year; this shaped me as a person because I had so much grief and learned how to deal with the death of a loved one and move on from that.
2. Being Cyber Bullied During my freshman year, a group of girls made a facebook account about me to make fun of me/post rumors about me, soon it spread to most of my school and to other schools. It went on for over two years before it was taken down. I now deal with clinical depression and PTSD and have had to go to mental institutions because of it. I think this has really defined who I am because I met a lot of people who deal with things you never would think because they seem so happy and I learned a lot about myself. I am now a more sympathetic person and accepting of all people because I know what it feels like. I also am not ashamed to talk about this happening to me and want other people to be able to talk about their problems without feeling uncomfortable.
3. El Salvador Mission Trip My high school gave 20 students the opportunity to go to El Salvador for 10 days and help out the community. This opened my eyes to what a 3rd world country is like, and made me so grateful for what I have. I also learned to be very empathetic towards people who don't have as much as I do.
4. Going to College of Charleston Coming to CofC made me more independent and learn how to cope with being far from home/on my own
Who Am I Now?
Today, I consider myself to be an outgoing person who is friendly to everyone. I feel like I have done a good job at making a name for myself here at CofC and developing good friends through the clubs and activities I am in. I have become more organized and better at time management. I am also very cautious about who to trust because of what I dealt with in my past. I try to be a good daughter and sister in my family and a good girlfriend to my boyfriend Matt/friend to all my friends.
What Do I Aspire to Be?
I want to do something with my life after college that isn't something that will just make me a lot of money. I want to do things that make me happy, such as going on a mission trip or doing things that I find fun. I want to either be a journalist or with my theatre minor I want to go on Broadway, although the chances are not high. I would like to become more confident in myself and what I believe in. I also would like to be a speaker at schools and talk about bullying and its effects on people.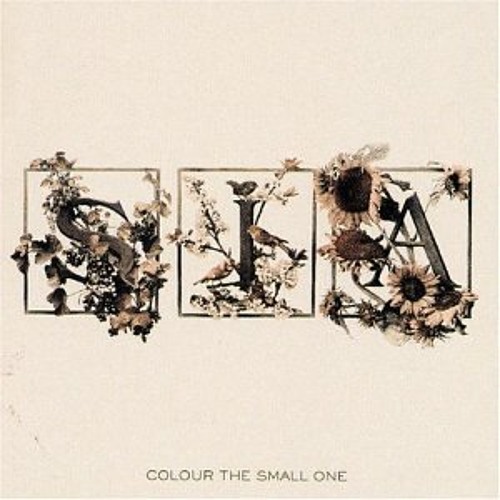 SiaMusic
Breathe Me by SiaMusic