Shannen's Overwhelmingness
Internships and School and Work Galore!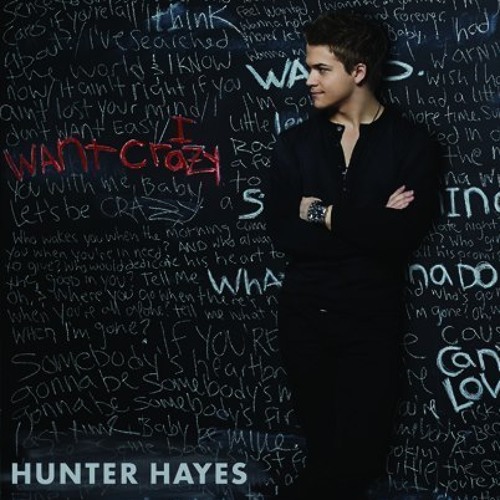 sashaowl
I Want Crazy - Hunter Hayes by sashaowl
I was offered an internship at Capitol Records.
So, as all of you know. I was offered and internship at CAPITOL RECORDS IN NASHVILLE. Home of Luke Bryan Lady Antebellum, Keith Urban, and many more. I would be doing promotions, so pretty much what I do now for the stations. Except the exact opposite side. I was super pumped because I didn't even have an interview. The woman called me and said: "You've come highly recommended; what do you like to do for fun?" And then she said she's putting me down. Which reminds me. I need to email her tonight.
I was offered and internship at Rockwell Automation.
The same day I talked to Capitol on the phone, I had an interview at Rockwell Automation in downtown Milwaukee for a paid internship in marketing. It pays...ready for this? ... $19 an hour. I walked into the building and it was so fancy. I walked to where I would be working, it was all cubicles and such. The job was so over my head and boring to me (no offense to our engineering ladies :)) but I can't believe I was offered it. She called tonight to let me know. PROBLEM: I would have to commit for a year --> PROBLEM: I wouldn't be able to do capitol. After much deliberation and tearful phone calls with my parents, I decided to turn Rockwell down. Let's just say, my parents were a little shocked and confused. My mind was telling me to go for the money, but my heart has been in Nashville since I've started working at Clear Channel.
I have the best brother and sister in the world.
After my whole mess of a situation and my parents not really...not that they weren't supporting me...but not really agreeing with my decision, I turned to Danny and Janelle. They helped me get through my problem and both told me I made the right choice. I'm living young, wild and free. It's about time I take control and do what I want to do.
SO COME VISIT ME IN NASHVILLE NEXT SPRING SEMESTER.
I received a job as a tour guide.
I work as a tour guide for Marquette University. I'm going to quit most likely come summer. The kids are really only interested in drinking.
I was invited to a gala.
My boss invited me to come with her, her boss, and one of our on-air talents with his wife to the Wisconsin Broadcasters Association Awards Gala (long title. I know). It's a fancy occasion. I'm so excited.
I was hired as an Assistant Studio Producer.
...for America Weekend. A news station broadcasted out of New York, LA, and St. Louis. It's so much fun.
I MISS YOU ALL LIKE CRAZY
I can't wait for summer guys. I'm looking for an additional job to make some cash for Nashville, but because I don't work at the movie theatre, I'll actually be able to do stuff!!! I want BON FIRES.
Interscope record label rep remembers my name...
Record rep of Imagine Dragons, Justin Bieber, and Phillip Phillips remembers my name and comes to talk to me EVERY time he's at the station or sees me at concerts. I feel so important =]]