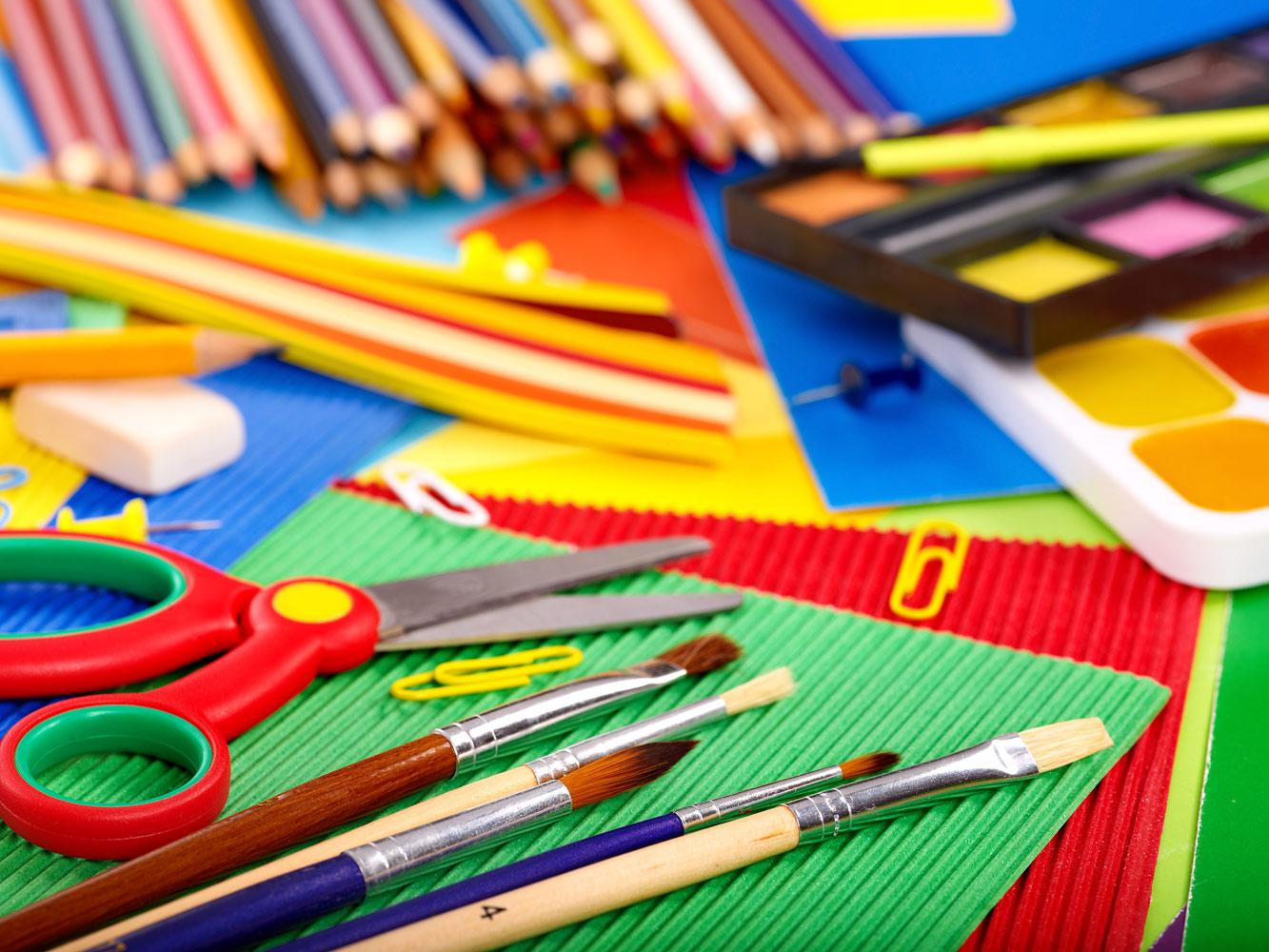 Madrona Monthly Newsletter
September 13, 2022
Hello Madrona Parents and Guardians,
It is with great honor that I welcome you and your student(s) back to Madrona Elementary School for the 2022-2023 school year. We are beyond excited for school to start tomorrow and for our campus to be open to our community.
My goal this year is for every member of our community to feel welcomed, proud, inspired, and safe in our school. To ensure this occurs, we will be engaging in several school based and community-based activities/practices. For example, during the first week of school we will teach and implement our positive behavior school-wide procedures to our students and share this information with our families. This includes how we as a community will follow the P.A.T.H, our schoolwide safety precautions, our new breakfast/lunch procedures, and our new playground routines. To strengthen our community, we will engage our students in daily social emotional and community building lessons during their morning SEL time. We will restore the joy back into our community by engaging in monthly assemblies that reflect the diversity and brilliance of our community, quarterly school-wide celebrations to honor our students and teachers, and coordinate family events that will celebrate and unite us as one community.

As we look forward to the month of September, here is what you can expect:
Wednesday, September 14th - We will send home the Back-To-School Packets along with our Family/School Compact.
Friday, September 10th - Please return your signed Back To-School Packet Forms and your signed school compact form back to your child's teacher.
Wednesday, September 21st - Our first early release day; students will be dismissed at 1:10 p.m.
Thursday, October 6th from 5:30 - 7:00 p.m. - In-person Curriculum Night
Please read the rest of our newsletter to learn more about our school-wide operating systems/procedures we will be engaging in this year. As always, my door is always open and I would love to hear from you.
In Partnership,
Principal Carter
Student Arrival
This year, our playground gate will open at 7:35 am and close at 7:55 am. During this time, our Madrona staff will welcome our students and guide them inside the building to eat breakfast. For students who do not want to eat breakfast, will be encouraged to walk the labyrinth or to line up behind their teacher's name on the playground and wait for the bell to ring.

Our first bell will ring at 7:50 a.m. Students will line-up and wait for their teacher to pick them up from the playground. School starts promply at 7:55 am. If your student arrives to school after 7:55 am, please bring them to the front of the building to receive a pass to class.
How you can help:
Please make sure your student arrives to school between 7:35 - 7:50 am to eat breakfast and walk with their teacher to class.
Please drop your student off at the back gate along 32nd street prior to 7:55 am.
Please make sure your student is dressed appropriately for the weather. We suggest they have a jacket, sweatshirt or dressed in layers depending on the weather.
Student Dismissal
Our students will continue to exit from different locations on our campus:
Kindergarten: Will be dismissed from their classroom doors; NW side of the building along 32nd Avenue.
Grades 1st - 3rd grade: Will be dismissed by class from the playground. They will exit through the playground gate, along 32nd Avenue.
Grades 4th - 5th grade: Will be dismissed from on the SE side of the building along 33rd Avenue. If students need to pick up a sibling, they will be escorted around the school building to the playground gate. They will wait outside the gate for their sibling.
How you can help:
Please stand to the side of the playground gate.
Please communicate with your student who will be picking them up on a daily basis.
Please make sure you are on time to pick up your student. On Mondays, Tuesdays, Thursdays, and Fridays, school will be dismissed at 2:25 pm. On Wednesdays, school will be dismissed at 1:10 pm.
Stay Home When Sick
Please keep your student at home if they have one or more of these symptoms:
Fever
Cough (new, changed, or worsening)
Shortness of breath or difficulty breathing
Fatigue
Muscle or body aches
Nausea, vomiting, or diarrhea
New loss of taste or smell
Sore Throat
Congestion or runny nose
The DOH requires anyone showing symptoms of COVID-19 to stay home and get tested for COVID-19. Additional Guidance includes:
A person who tests positive for COVID-19 must isolate at home for five days. After five days, if symptoms improve and the person does not have a fever for at least 24 hours (without taking fever-reducing medications), they can return to school. COVID-19 test are encouraged before returning.
If an individual tests positive after five days of isolation, they must stay at home for the full 10-day isolation period.
Anyone returning to school or work after isolation should wear a well-fitted mask from day six to 10. These individuals should also remain masked for sports and other extracurricular activities.
If an individual is unable to wear a well-fitting mask, they should continue to isolate for a full 10 days.
Please visit our district website for more information: https://www.seattleschools.org/resources/covid-19-health-and-safety/
Breakfast and Lunch Procedure
Breakfast and lunch are free for students at Madrona Elementary School.
Both meals will be served and eaten inside our cafeteria. We will not be providing an option to eat outside this year. Below you will find our scheduled lunch times:
Kindergarten and First Grade: 10:20 am - 10:40 am

Second and Third Grade: 11:00 am - 11:20 am

Fourth and Fifth Grade: 11:40 am - 12:00 pm
How can you help:
If your student brings a home lunch, please encourage him, her, or they to eat their home lunch first before taking a hot school lunch. This will allow us to ensure equity for all students.
Please remind your student not to share food with their classmates. Some of our students have severe food allergies.
Cell Phones and Headphones
According to our schoolwide data, cell phone and headphone usage were one of our top 5 issues for our community. In order to resolve this issue, we will implement the following expectation around cell phones and headphone usage: Cell phones and headphones should not be visible or used during the school day. Please speak with your scholar about this new expectation and remind them to properly store his, her or their cell phone away in their backpack, not pocket during school operating hours. If you need to contact your student during the school day, please contact the Main Office at (206)252-3100 and we will gladly relay the message to your student.
We will use the following procedure to support students who are having trouble meeting this expectation:
Conversation with student
Contact home
Develop a Check-in/Check-out cellphone plan with the student.

Follow-up meeting with family to communicate next steps.
The goal of this expectation is to remove any distractions and/or barriers, so that all students are able to focus, learn and enjoy their school experience. We look forward to working together to ensure your student's academic success.
Back to School Packets
On Wednesday, September 14th, your student will bring home a Back-to-School packet. Please review the table of contents, sign the applicable forms and return them back to school by Friday, September 16th.
Device Distribution
Early next week, we are planning to distribute student devices. In order for your student to receive an iPad or laptop, we need you to complete and return the agreement form found in our Back-To- School Packet. If you have any questions, please call the main office at (206)252-3100.
School Uniforms
Madrona is a uniform school. Uniforms will be worn Monday through Friday unless we are celebrating spirit week. Our colors are light blue, dark blue (new option) and black shirts with khaki bottoms. If you need support with outfitting your student(s) with a uniform, please contact Ms. Walker our Building Coordinator. Her contact information is: email her at
sjwalker@seattleschools.org
or call her at (206)252-3150 or 206-252-3118.
Upcoming Events
Oct 6th - Curriculum Night - 5:30 - 7:00

Oct 7th - International Coffee & Conversations with Principal Carter & PTSA 8:30 - 9:30 am in Cafeteria.
Oct 10th - Student Picture Day, Details to follow
Oct 14th - No school - State In-Service Day
Oct 24- 28th - Spirit Week, Details to follow
Regina Carter
Regina is using Smore to create beautiful newsletters