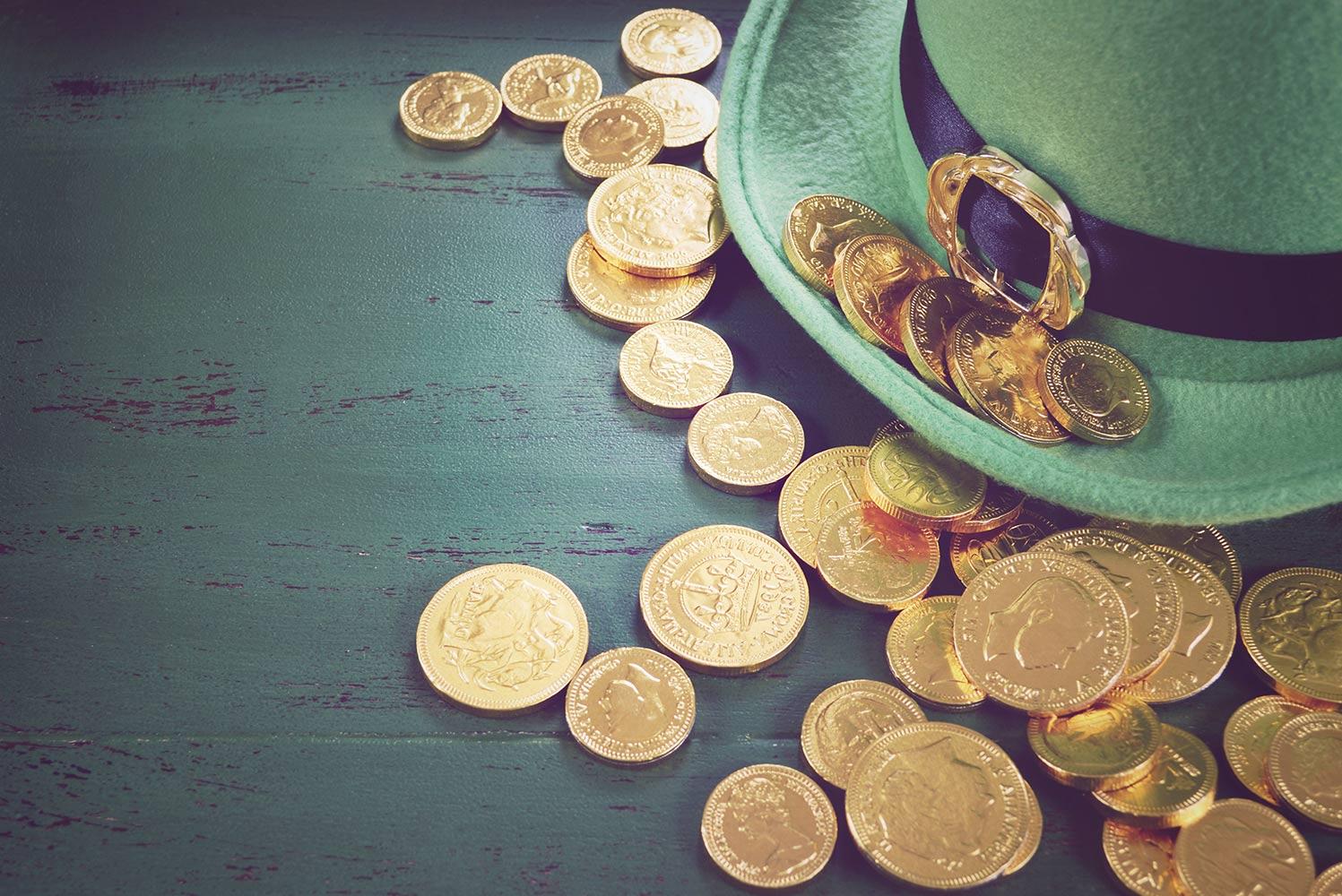 WJHS Highlights
03/17/2023
A Message from the Administrative Team
Dear WJHS families,
It was a busy week here at WJHS, with IAR testing every day and a snafu with the testing platform on Wednesday. In lieu of this, we will have the last section of the IAR math test taking place on Monday, with make-ups moved to Wednesday. If your child missed an IAR session and will have make-ups on Wednesday, please send them to school with headphones that plug into the device. If you have any questions, please don't hesitate to contact Jeff or Eric.
We hope you enjoy this weekend despite the (hopefully) last bite of winter.
Sincerely,
Kate, Jeff and Eric
February Leader of the Pack
LoP students have been observed as leaders, who are self- aware and responsible. Many students are committed to service, compassionate and act with integrity. These students make WJHS a better community! Congratulations!

8th Grade Graduation Information
June 8 is our graduation ceremony, held inside the New Trier East Campus Gaffney Auditorium:
Save the date!
We are looking forward to celebrating our eighth graders! We will hold two ceremonies due to the number of graduates. Team 8A will graduate first and teams 8B and 8C will graduate at the second ceremony. Each family will receive four tickets per student to attend the graduation. The tentative schedule for the last week of school for our eighth graders is:
Monday, June 5 or Tuesday June 6: Great America (decision forthcoming)
Wednesday, June 7: 8th Grade Party, 1:00 - 3:10 PM
Thursday, June 8: Graduation: two ceremonies:
Team 8A: ceremony at 4:30 PM
Teams 8B and 8C: ceremony at 6:30 PM
New Trier Incoming Freshman Page
The New Trier incoming/new student web page is something to bookmark! Important information is now posted regarding registration and upcoming events. Click HERE to access.
Math Counts Goes to State - Congrats to our Amazing Mathletes!
Science Olympiad Qualifies for State!
SAVE THE DATE: 8TH GRADE GRADUATION PARTY ON 6/7
We have confirmed a date for the 8th grade graduation party. It will be similar to last year's party, and take place on Wednesday, June 7th from 1–3pm on the WJHS blacktop and community playfields. In the event it rains, we'll move the party into the gymnasium. We'll post more details as they are finalized.
SEEKING 2023–2024 WJHS PTO BOARD MEMBERS AND COMMITTEE CHAIRS
Make friends. Be in the know. Make a difference. Support our teachers and staff. Enrich our student's school experience. There are so many reasons to serve on the PTO. Please consider sharing your talents as a volunteer for the 2023-2024 WJHS PTO. For more information, please email president@wjhspto.com.
CAFETERIA VOLUNTEERS NEEDED AT LUNCH!
Assist the cafeteria staff in passing out food to the students. Click the link below to sign up. If your plans change, please remove your name from the signup so we can fill the empty slot and not leave our staff short-handed.
https://www.signupgenius.com/go/10c0f4facaa23a2f5ce9-cafeteria
LOST AND FOUND ITEMS
Check out our WJHS Parents group on Facebook to see if you recognize any of the items in Lost and Found. They'll be donated soon! Thank you to Kimberly Newman for positing photos.
https://www.facebook.com/groups/475544049152428/permalink/9238531916186887/
HIGHCREST VARIETY SHOW IS TONIGHT AT WJHS
Calling all D39 students, HMS alumni, parents, friends and families! Get your tickets now for the Highcrest Middle School Student Variety and Talent Show on Friday, March 17 at 5:30pm! It's our own version of America's Got Talent featuring a variety of fun acts from 5th and 6th grade students. The show will be held on the big stage at Wilmette Junior High School. Tickets are $5 online or $7 at the door (cash only). To order online CLICK HERE.
TRUSTEES NEEDED!
The D39 Educational Foundation is seeking general board candidates for the 2023-24 year and beyond (3 year commitment required).
Interested in volunteering to support the entire district and working with a smart, creative, passionate group of D39 parents and teachers? Do you have experience/interest in marketing, event planning, enrichment or finance? We'd love to hear from you! Monthly evening meetings (a good fit for working parents). Contact Julie Hanahan at jrhanahan@gmail.com
District Update
Student Registration for 2023-24 Academic Year
If you have not done so already, please complete registration for your child(ren) for the 2023-24 school year PRIOR TO SPRING BREAK.
For returning students, visit the PowerSchool parent portal and click on the registration link.

For new students, including incoming kindergarteners, www.wilmette39.org/enroll provides instructions on the registration process. For incoming kindergarten students, more information on the KEEP39 program is available on our website.
Registration is Open For 2023 Summer Enrichment Program
Registration is open for our District 39 Summer Enrichment Program. This year's program will take place from June 29-July 28. Please visit our Summer Enrichment Program website for more information, including the link to register online. Should you need assistance with the online registration, please check out our online registration guide.
Parent Education Opportunities
Earlier this month, District 39 hosted the second part of its three-part series titled "Being An Ally: Supporting Inclusivity and Approaching Difficult Conversations at Home." A recording of that event is available now.
The third part of this series will be an in-person, evening event on Wednesday, April 12 (7 pm) featuring Kelly Jackson, Highcrest Middle School Principal and District 39 Administrator for Social-Emotional Learning and Family Engagement, leading a book study and discussion. Please see the linked flyer for more information on the event as well as information on the two books that will be the focal point of the discussion. Be sure to visit our D39 Parent Education webpage to learn more about our parent education program and find recordings of past presentations.
Earlier this month, the Family Action Network (FAN) welcomed Lisa Damour, Ph.D. for a presentation titled "The Emotional Lives of Teenagers." A recording of this event is available through the end of March. More information on upcoming FAN events can be found on their website.
Board of Education Meeting – Monday, March 20
The Board of Education will hold its regular monthly business meeting on Monday, March 20 at 7 pm at the Mikaelian Education Center. In addition to committee reports, the Board will conduct first readings of several Board policies. Follow the link to access the complete meeting agenda and materials.
Community News
LINK: http://www.wilmette39.org/news/community_events
Attention D39 students, parents, friends and families! Get your tickets for the Highcrest Middle School Student Variety & Talent Show! Show will be held Friday, March 17th at 5:30 pm at the WJHS Auditorium. Tickets are $5 online and $7 at the door.

Wilmette Park District seeks residents input and feedback to help create a clear vision for parks, facilities, and recreation to meet the needs of residents for play, health, wellness, open spaces and nature places. Project Parks and Play: Explore the Possibilities. Scan the QR code on the flyer or visit https://berrydunn.mysocialpinpoint.com/wilmetteparkdistrict

Junior Trevian Lacrosse offers lacrosse programs for Kdg-8th graders. Turtle Lacrosse is also available for Kdg-2nd graders.
Wilmette Baseball Association Spring House League registration is open for K-8th grades. www.wilmettebaseball.org
Loyola Youth Lacrosse Program is taking registrations for students in Kdg-8th grades. Contqact Greg Sprenzel for more information.
New Trier Township offers a Food Pantry 10am - 4pm weekdays for families that live/work in the township. NT Township also offers Emergency Financial Assistance, Legal Aid Clinic, property tax assistance, social service referrals and other available resources. Go to www.newtriertownship.com for more information.
Wilmette Food Pantry is open every Tuesday 10:00-11:00 am at Trinity United Methodist Church.

For 6th, 7th, & 8th graders:

Family Service Center Leadership & Resilience Builder Program (LRBP) is accepting applications for 6th,7th & 8th grade students. Program is held on Mondays, 6:00-7:00 pm, March 13 - May 22. Call 847-251-7350 for more information.

Wilmette Junior High School
Kate Dominique
Kate is using Smore to create beautiful newsletters
Principal at Wilmette Junior High School; love being an educator and working with young people; value spending time with friends and family