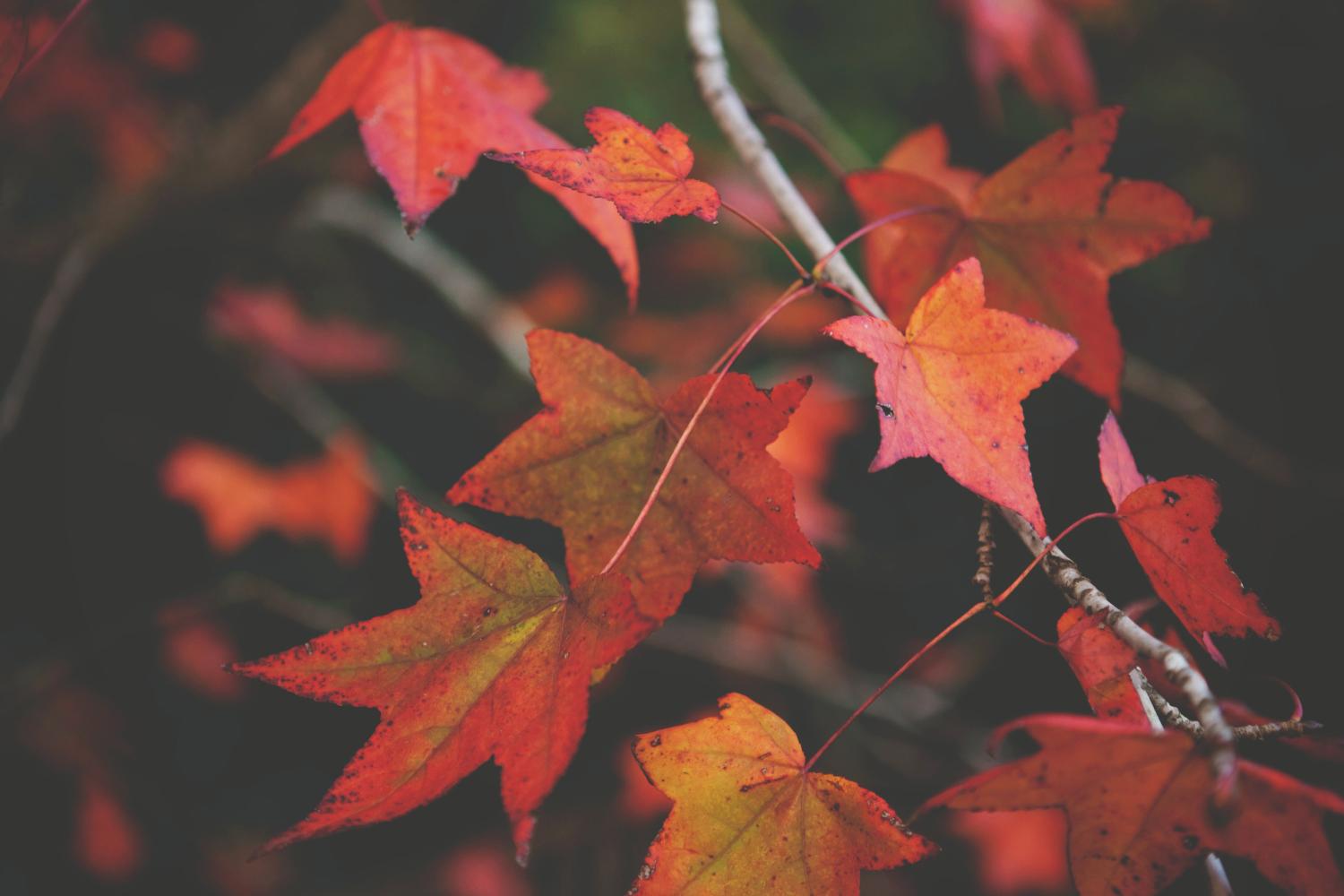 HOA Happenings
November 1, 2022
for all K-12 families at Hillsboro Online Academy
A message from our Principal
Changing Seasons!
Leaves…colorful and plentiful!
Chanterelles popping in the Coast Range
Rain……snow?
Going to work and getting home in darkness…
We have all heard the expression, so it's nothing new if I say "No School November". Please do note the days off for various reasons: Veterans Day, Grade Preparation, Conferences, Thanksgiving…and a change back to Pacific Standard Time.
HSD is rolling out new elementary health curriculum! After a thorough search and review, The Great Body Shop has been selected for the District! More information will be coming out to you as we all learn more!
It is typically a "quiet" season at school. Students are head down in their work. First quarter ends and grades will be heading home for grades 7-12 the week of November 14th. Please know that we are here to support you and your students….should you have concerns. Over the past week or two all levels have had in-person activities where students came together on-site! We hope to provide in-person activities on a regular basis to help students feel comfortable coming back to a more traditional setting. We also are working on putting up some "virtual" social opportunities for students. Watch for information coming soon!
Quiet, calm doesn't sound bad…..reflecting back to last November1…which was far from calm…..! Have a wonderful November!
Linda Harrington
HOA Fitness Club
Our goal in the fitness club is to be a safe place for students to learn about different muscle groups, cardio workouts, weight training, and overall fitness goals. Each student will create their own fitness goals and workouts and will work towards them each week. Maximum weight for lifting will be strictly monitored as to follow all health guidelines.
We will meet on Wednesdays starting on 11/2, from 2pm - 3pm in front of the main office. We will be utilizing the workout equipment housed in the basement under the main gym. Fitness club will be led by the PE Teacher, Mr Hehn, and is open to all HOA middle school and high school students.
Students must wear closed toe shoes, there are no exceptions. Please bring a water bottle and clothes that are comfortable for working out.
What's happening in November?
HS Pizza Hour

- Monday, 11/7



Quarter 1 ends on the 9th; report cards for 7th-12th grade students will be mailed the following week
No School: Thursday, 11/10 - Grade Prep
No School: Friday, 11/11 - Holiday; office closed
STEAM Clubs start!
No School: Monday, 11/21 - Staff Development
No School: 11/22 & 23 - CONFERENCES (more information coming)
No School: 11/24-25 - Thanksgiving Break; office closed
HOA STEAM CLUBS K-6
STEAM Clubs start in 2 weeks! Some clubs will be in-person at HOA, and some will be virtual.
Beginners Drawing Club
Chess Club
Tinker Time
Zoology 94th & 5th grade)
Zoology (6th grade)
Sign-ups begin November 6th & a link to sign up will be coming via email from the teachers! Space is limited & we ask that students to commit to attending every week. Participants will be notified by November 10th!
Our HS Counselor, Annette Snyder, and our Grad Coach, Jessica Mendoza, are hosting College Application Week (November 14-17). College Application Week offers students dedicated time and space during the school day to complete college and scholarship applications with the assistance of school staff and volunteers. Check out the College Application Information to help you get organized & be prepared!
Details will be posted in Advisory 12 & emailed to Seniors & their parents.
Fish Eggs to Fry
On October 26, an Oregon Department of Fish and Wildlife employee came to HOA with a small blue cooler that held a washcloth packet of more than 300 pinkish-orange fish eggs. The Fish Eggs to Fry handler sprinkled them into an aquarium of clean, perfectly chilled water. In the weeks ahead, our Ag students will take daily temperature readings and calculate how long it will be until the fish are mature. They will learn about the life history of fish as they observe the eggs hatching and transforming into "sac fry" before becoming tiny salmon. Soon, fry will be taken to a local creek, stream or river to be set free.
The Fish Eggs to Fry program gives students in classrooms from kindergarten through high school a way to observe the biology of salmon, steelhead or trout, and participate in the life cycle in a hands-on way. It brings to life and reinforces what they're learning in their lessons. The project also lends itself to a broad variety of additional subject areas, including math, chemistry, writing and art.

Thanks to our Science/Health/Agriculture teacher, Connie Saul, we are set up to watch this happen!
Thank you to the K-2 students for sharing their artwork and making our school beautiful!