Love Is Not A Choice
LGBT Rights
What is the LGBT rights movement?
LGBT+ stands for Lesbian, Gay,Bisexual,and Trans+ (Queer/Questioning,Intersex, Asexual/Arromantic,etc.)
The LGBT rights movement started around the 1970s, and is still a fight for equality today.
Often associated with "R!ot Grrrl" which is known to be a sub-genre of "Queer Punk" and is also an LGBT rights movement geared towards specifically female gender/sex.
Across The Universe
About 76 countries around the world are against gay marriage and other LGBT rights in some way ,shape ,or form. That's more than half of the countries currently in existence. Which is pretty disappointing considering majority of LGBT members are youth that can not leave their homophobic countries.
Influences in the Media.
LGBT in the media has been considered a daring thing for as long media has became relevant.
In the 1970s celebrities such as Iggy Pop or David Bowie have portrayed themselves as other genders or sexualities;to bring awareness into the era, and they definitely received unnecessary hate.
Even today celebrities such as
Gerard Way (Who wrote "Television all the time" for Leelah Alcorn)

Pete Wentz (Who brought awareness in the 2000s by saying "I am a f*g" and writing "G.I.N.A.S.F.S"

Caitlyn Jenner (Formerly Bruce Jenner, and Olympian, whom came out transgender.)
Laverne Cox (First African American Transgender woman to win an award for acting)
Ellen DeGeneres (Who constantly defends Gay rights, because she herself is a lesbian)
Halsey (A "tri-bi" performer bisexual,biracial,and bipolar)
Tegan and Sara (Gay musicians)

Ray Toro (Who also released a song as support for transgender fans, Leelah Alcorn in particular)
A few other openly LGBT/supportive actors,musicians,performers,etc.
Elton John
Janis Joplin
Sia
RuPaul
Sam Smith
Freddie Mercury
Sleater-Kinny
Morrissey
Adam Lambert
Several actors, and musicians,etc. are very influential to LGBT youth and LGBT community when it comes to a "Hollywood" point of view.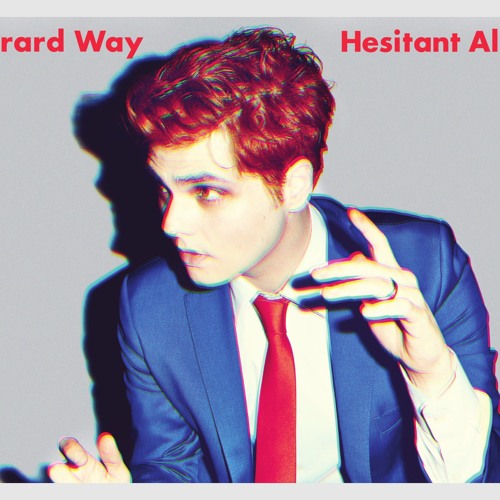 TheBlackParade MCR
Gerard Way - Television All The Time (Bonus Track) [Japanese Edition] by TheBlackParade MCR
Ray Toro
For The Lost And Brave by Ray Toro