The Trekker Times
March 22, 2021
Principal's Pen
Dear Bishop Baraga Trekkers,
This week we celebrate the feast of one of the most famous saints in the world, St. Patrick, the patron saint of Ireland. He is credited with the conversion of Ireland to Christianity. On Wednesday the students have a dress down day and should wear green in honor of St. Patrick. Below I have posted a story from the life of St. Patrick that shows us that God can use even our suffering to do great things if we trust in Him.
Our Mama Russo's fundraiser ended on Friday. Thank you to all those who sold items. The pick-up for these items is tomorrow, Tuesday, March 16th, at the end of the school day. We are in need of a few volunteers to help us organize the items. If you are able to help, please go to SchoolSpeak to sign up. We are looking for 5 volunteers.
In preparation for tomorrow's re-enrollment meeting, I am sending home the tuition contract for the 2021-2022 school year in the Monday Mailer. Please look through this contract to see the cost of tuition next year for your children and call me with any questions. You do not need to return the tuition contract to school. It is simply a reference for you to prepare for our meeting tomorrow evening.
This Friday, at 2:00 p.m., we will be having the Stations of the Cross at Saint Mary and Saint Joseph Church with Father Janusz. Please join us for this devotion that commemorates the Passion of Christ.
Our Caught Being a Christian Award this week goes to Mikey Covitz who held the door open for Mrs. Michaud. He was practicing the virtue of courtesy. Great job, Mikey!
Have a wonderful week and God bless!
Angela Oller
Re-Enrollment Zoom Meeting - Tuesday at 6:30 p.m.
Our re-enrollment meeting is tomorrow night at 6:30 p.m. Click on the link below to join us.
https://us02web.zoom.us/j/88619323896?pwd=Wk5QcENhZlN2dkdZd3RDanA2WWRDUT09

You may want to review the tuition contract prior to the meeting. You can find it in your Monday Mailer and I have also attached it below. If you have any questions I am happy to answer them during the meeting or meet with you at another time. Please let me know if you are unable to attend or do not have internet access and I will email all the information you need to enroll.
Congratulations!
Our eighth graders participated in an essay contest sponsored by Farm Bureau Insurance Agency. The topic was "My Personal Michigan Hero in the Year 2020." Our top three winners were Marcel Raiche, Brayden Rodriguez, and Alex Nieschulz. Marcel Raiche's essay will now be entered into the finals for the state. Congratulations!
Twin Day
We celebrated twin day on Thursday. Mrs. Smith had a special visitor - her twin sister! In the picture below can you tell which one is Mrs. Smith?
Preschool/Pre-Kindergarten Prayer Before Snack
The preschool/pre-kindergarten room is always one of my favorite rooms to visit. It is full of activities, smiles, and fun! Below is a picture of the students saying a prayer before snack time.
Our Staff on Twin Day
Some of our staff dressed alike on twin day. These amazing teachers are a great blessing to our students and families! Thank you for all you do.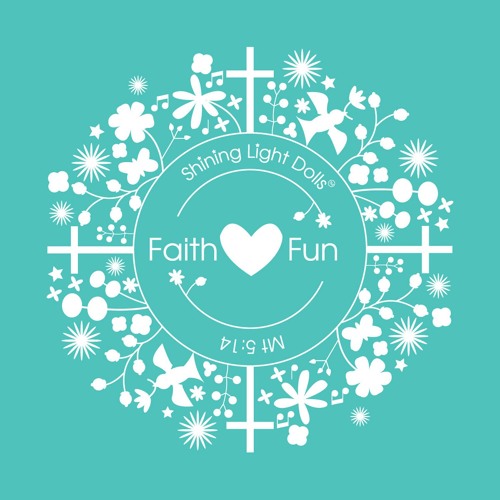 Shining Light Dolls
Ep. 10 St Patrick by Shining Light Dolls
Bishop Baraga Catholic School
Principal: Angela Oller