The Trekker Times
September 27, 2021
Principal's Pen
Dear Bishop Baraga Trekkers,
Good morning and happy Monday! I hope you were able to enjoy some of the gorgeous fall colors over the weekend.
We ended last week on a high note with our first bake sale of the year. Thank you to all of our parents who baked. That was an amazing array of treats. They were delicious and packaged so beautifully! It was so fun to watch each child pick out something yummy. Even more heartwarming was watching so many of them offer a dollar to another classmate or purchase a treat for one of their teachers, friends, or parents at home. Bake sale days are just the best!
The Catholic calendar is packed this week with the feast days of some amazing saints including St. Vincent De Paul, St. Therese of Liseux, St. Jerome, and St. Wenceslaus. I have posted a story at the bottom of the newsletter about St. Jerome and a lion. I hope you can find the time to listen to it. At the end of this month we will be having our annual All Saints' Day Festival. For our new families, our students dress up as one of the saints for this celebration which involves Saint activities in the classroom along with an outdoor festival in the afternoon. All Saints' Day is on November 1st and this year falls on a Monday, so we will be having our All Saints' Day Festival on Friday, October 29th. In the next couple of weeks we will be sharing some websites with ideas for saint costumes so don't worry about it yet! We will help you with ideas.
Our Caught Being a Christian Award this week goes to Evan Rodriguez. Evan was caught being a Christian by Mrs. Ellis. While Evan was at Mass he noticed one of the younger students could not find their seat after communion. After thinking about how to help, he got out of his seat and helped the younger student find their way. He was practicing the virtue of circumspection. Great job, Evan!
God bless,
Angela Oller
7th and 8th Grade Writing
Students in 7th and 8th grade are reading Where the Red Fern Grows by Wilson Rawls. Last week they started writing paragraphs about the character traits of Billy Coleman, the main character in the story. Students wrote paragraphs with three key ideas and supporting details for each.
Apple Week in Kindergarten
The kindergarten students had a week full of learning using apples. They taste tested apples, charted their favorite apples, counted apples, learned about Johnny Appleseed, and even played games using apples.
Tie-Dyeing in First Grade
Below you can see the first graders showing off their tie-dyeing skills! They tie-dyed t-shirts last week and were able to create beautiful patterns!
Bake Sale Update
The students and staff loved the bake sale! Thank you to all those who baked such delicious items. We sold out of everything! Below are some pictures.
Upcoming Events
October 8 - No School - Staff Professional Development
October 27 - Picture retake day, starting at 12:30 p.m.
October 29 - End of 1st Quarter
November 1st - Report Cards go home in the Monday Mailer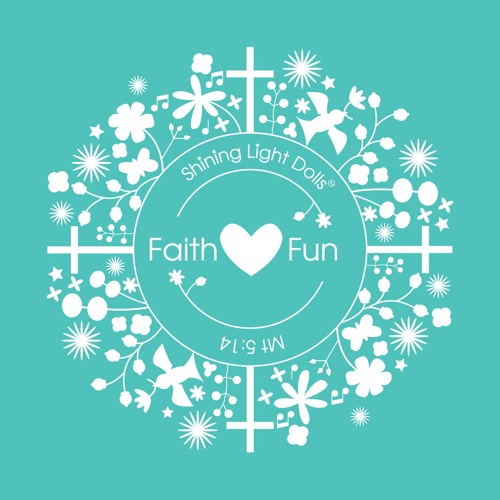 Shining Light Dolls
Ep. 39 St Jerome by Shining Light Dolls
Bishop Baraga Catholic School
Principal: Angela Oller
906-774-2277 ext 107