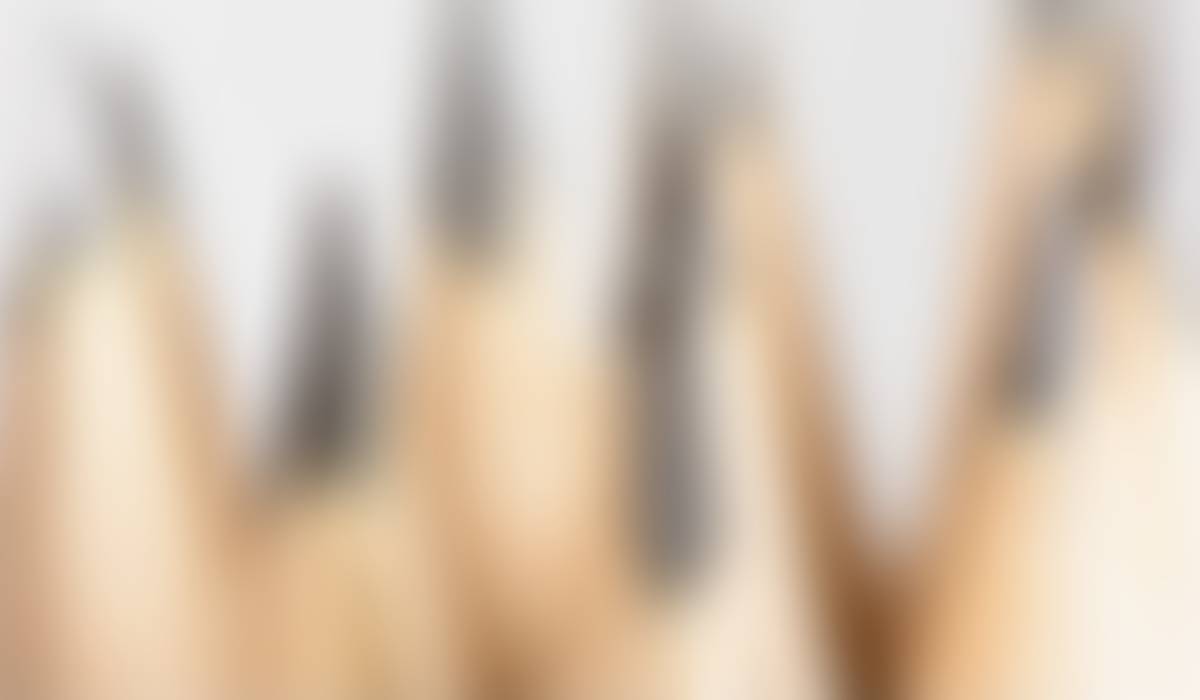 School Pointes
The best of friends
Hazel Stanley and Abbie Quint show the book the Quint family donated to their third-grade classroom at Monteith Elementary.
The best of friends
Monteith third grader Hazel Stanley was friends with classmate Abbie Quint long before she knew anything about Down syndrome.

"We've been in the same class since kindergarten," Hazel said.

She began learning about the congenital condition when her teacher, Suzanne Jabara, did a project about it. She decided she wanted to teach other children about it.

She started by putting up posters around the school. Then one morning, while working in the library as a member of Monteith's Service and Safety Club, she asked media specialist Michelle Stackpoole if she could do a lesson about differences, autism and Down syndrome.

Mrs. Stackpoole agreed it was a great idea and the library was an ideal location.

"All the kids come through the library; this was a good place to get the message out to everybody," she said.

Michelle appointed Hazel as her "co-teacher" and the two collaborated on planning the lesson. Hazel brought in a book that Abbie's family donated to their class called "Different: A Great Place to Be" and Michelle found age-appropriate videos.

Since April is Poetry Month, they agreed writing haikus on differences was an ideal activity. The lesson plans were tailored to each grade. Hazel attended each, reading the book and sharing information with the other students.

"It's not an easy thing to do, to read in front of your peers and talk in front of your peers," Michelle pointed out.

According to Ms. Jabara, that "spark of interest" in Hazel in disability awareness showed up earlier that year in the classroom.

"She started asking me questions, like, 'When you have kids who may not learn like I do, what do you do?' Then she started talking to her classmates and making these signs: 'Be nice to everyone' and 'Be the change.' Then she went to Michelle."

All along the way, "genuine empathy and genuine compassion for others got this ball rolling and turned into something that is beneficial for so many people," she added.
"The three of them are like the Three Musketeers," said Hazel's mother, Katie Stanley, of Baye Chapman, Abbie Quint and Hazel Stanley.
Suzanne also has had the pleasure of witnessing the friendship between Abbie and Hazel grow. A third classmate, Baye Chapman, has turned the duo of best friends into a trio.

"It is super delightful to see a friendship like that between children," Suzanne said. "It's just a joy every day. I always say, everyone should be so lucky to have friends like that in their lives. It's beautiful; it's almost indescribable."

Creating an environment where friendships like this can flourish is part of what school is all about, in Suzanne's opinion.

"School to me has always been a wonderful, warm, exciting, fun place," she said. "I want to create a classroom community where my students feel that."

An important part of this is understanding differences, she added.

"We talk all the time about how we all have things that make us special and unique. Every single one of us is different."

Having Abbie in her classroom has allowed Suzanne to grow as a teacher and she is "still learning," she said. She is grateful to Abbie's family for serving as such a valuable resource and to her colleagues for helping ensure that Abbie receives the same third grade experience as her peers.

"Abbie has a classroom aide, but even with that, our days go on," Suzanne said. "We have an extra adult in the room to help her with what she needs help with, but she's a third grader just like every one of the other 20 third graders in the room."

Hazel and Abbie walk to class together.
Hazel's mother, Katie Stanley, is grateful to Mrs. Stackpoole for creating this opportunity for Hazel to share her interest in disability awareness with her classmates and to Ms. Jabara for helping their friendship flourish.
She credits all of Hazel's teachers over the years for creating opportunities for her daughter to pursue her passions.
The friendship between the girls sets an example for everyone.

"It's positive for Hazel. It's positive for Abbie," she said. "It's positive for the whole class in general. It's just been a win for inclusion."

Abbie's mother, Maria Quint, also attributes Abbie's positive experience to Suzanne and Michelle – and all the teachers at Monteith, beginning with Abbie's kindergarten teacher, Natalie Bruveris, who welcomed Abbie into her classroom "with open arms."

Maria commends Suzanne for "having an open heart and an open mind to eliminate any preconceived ideas and just let children be children. Just like you have kids who can read faster or do math quicker, you have some who do it slower and need more time and they are just as valuable. Suzanne provides such a warm, safe, nurturing environment that allows the kids to be themselves and basically celebrate each other."

Finally, she praises Hazel for her "huge heart."

"She amazes me almost every day," Maria said. "Hazel thrives in helping others – all of her peers. She is just a beautiful soul. I can't wait to see what she does in her life because at 9 years old, she already has made such a difference."
South architecture class builds foundation for future plans
Grosse Pointe South senior chose the international style for his architecture project.
Students in Brent Revello's architecture classes honed their presentation skills this week while sharing their knowledge about their architectural styles of choice with classmates.

The project was to select a particular style, write a research paper, design a structure, and build a physical model.

For two students, this project represents just the beginning; each plans to pursue architecture as a career.

Mario Hanna, a junior, hopes to study architecture at Lawrence Technological University or another in-state university that specializes in architecture. He said he has been interested in architecture his entire life.

He chose the international style. This term was first used in 1932 to describe architects associated with the modern movement whose designs shared similar visual qualities of being mostly rectilinear, undecorated, asymmetrical and white.

Mario's inspiration were three iconic towers – the Trump Tower and Willis Tower in Chicago, and a luxury tower in downtown Dubai.

Jill Pilutti, a senior, selected the Creole Style, a traditional French Colonial style mainly found in New Orleans that represents a melding of the French, Spanish and Caribbean architectural influences in conjunction with the hot, humid climate of New Orleans.

"It's mainly based on color and the inclusion of natural environments," Jill said. "The natural environment was a big part of why they used so much color. They also wanted to make a statement about the Creole architectural style. It's mainly a style that was designed to be mini mansions. They do a lot of things like grand staircases, vaulted ceilings, chandeliers, pendant lighting. They're all super traditional pieces. Everything in the house is custom, from the wood on the staircase to the kitchen."

In her model, Jill included a lot of porch seating and entertainment space in an open floor plan.

Jill is headed to the Illinois Institute of Technology next year. The biggest draw for her about the architecture program is that it incorporates structural engineering design.

"That was a big feature for me because I need to have knowledge of both," she said.
South senior Jill Pilutti is studying architecture at the Illinois Institute of Technology next fall.

Releasing the salmon: A fond farewell
North chemistry students pose in front of the salmon before heading to Yates Cider Mill to release them into the wild.

While born in captivity, the salmon hatched and raised in Christopher Trepanowski's chemistry classes were set free on Thursday.

They arrived in November as eggs. Students watched them go through the first three life cycle stages, from eggs to fry to the current parr stage.

During their time in the chemistry classroom, students were responsible for feeding the salmon and testing the water quality in their tank for nitrates, phosphates and ammonia levels to ensure an optimum environment for survival.

In spite of their best efforts, there have been some fatalities. The class started with 138 eggs and released 69. This survival rate is significantly higher than in the wild, Mr. Trepanowski pointed out. While in captivity the survival rate is a little over 50 percent, in the wild it's 5 percent, he said.

"You know how in the movie Finding Nemo there are all those eggs and then just Nemo? Well, that's true," he said.

On Thursday, Mr. Trepanowski and 27 students went on a field trip went to Yates Cider Mill in Rochester Hills to release the salmon.

"They will live in the river for a while before they head on down to Lake Erie," Mr. Trepanowski said. "Three years from now hopefully they will be adults and they will either end up on somebody's dinner table or they will come back to the river to spawn to start the cycle again."
Sophomores Massimo Todesco, left, and Mariah Holmes are among the students who released the salmon into the wild.
Trip to DC creates memories for a lifetime
Pierce eighth graders on the steps of the Capitol Building in Washington, D.C.
Eighth graders from all three middle schools had the opportunity to go to Washington, D.C. to visit the museums and monuments and learn about the history of our nation's capital.

First to experience and reflect upon this trip were Pierce Middle School students, who had a lot to share about the experience.

"It was one of the best trips I've been on because I had a fun bonding experience with my friends and it was a cool way to learn about our history," said Neva Combs.

"I liked that we had a chance to learn in a different, more hands-on way," said Vivi Ostrowski.

Andia Nazarko loved everything about the trip, but her favorite part was seeing the memorials at night. The eighth graders experienced an illuminated guided night tour through the Lincoln and Vietnam Memorials.

"One of our students had a family member who lost their life during the Vietnam War," said teacher Jackie Claeys, who helped plan the trip. "It was a very special and emotional moment for him to find his uncle's name on the wall."

Seeing memorials at night was also Heidi Bryan's favorite part of the trip.

"It was so cool when our tour guide took us to the back of the Lincoln Memorial to see Kennedy's eternal flame that we saw earlier in the day at Arlington," she said.

Natalie Vassel's favorite part was Mount Vernon.

"I liked seeing inside where George Washington lived, and exploring the farm with my friends," she said.

"My favorite part of the trip was the changing of the guards at the Tomb of the Unknown Soldier," said Ella Andrews, adding, "The bus ride was so much fun and I realized just how great my friends are when they pushed me in my wheelchair for over 20 miles throughout the trip, even the big hills."

As a teacher and chaperone, Jackie said her favorite part was seeing the students outside of the classroom environment building relationships with their peers and reflecting on their experience. She is grateful to the support of staff members who served as chaperones.

"Students made unforgettable memories throughout the trip," Jackie said. "I absolutely love hearing their stories throughout the trip. The best part is when students talk about how they became friends with classmates they didn't previously interact with. The experience on the bus ride each year allows them to get to know their peers and build positive relationships for years to come."
Ferry magnet class lives the life of Native Americans
Students built the structures their tribes would be most likely to inhabit. On the left is a wigwam and on the right is an igloo.

Students in James Fishers' magnet classroom at Ferry Elementary were immersed in the daily lives and customs of select Native American tribes in social studies class.

Working in groups, the third and fourth graders chose their tribes and came up with authentic names. They then researched the geographical locations, history, family life, language and daily life of these tribes. They put together multimedia presentations with imbedded video to share with their classmates.

While watching these presentations, Mr. Fisher admits he was so impressed, at times he forgot they were only third and fourth graders.

Students also created pictograph stories, dream catchers and totems – a sacred object that serves as that tribe or clan's emblem.

But the main activity was building structures – a wigwam for the Mashpee Wampanoag Tribe, an igloo for the Inuit people who live in the Arctic and subarctic regions, a tepee for the Apache tribe, and an adobe house for the Zuni tribe, who inhabited the American Southwest for thousands of years.

Mr. Fisher set up the wooden frame for each structure and parents came in to help the students create the fames using PVC piping. The students then chose the fabric and materials to drape over the frame and interior objects to decorate their homes.

Last Friday, students set up trading posts to barter and trade items with classmates from the other tribes as a culminating activity of the unit.

While the structures came down this week to make room for the class's next project – hatching chickens – the students were sad to see them go, as they created a quiet study space within the classroom.

"When Mr. Fisher is done teaching us our math or other stuff, we can bring it in here and work on it in here," said Curtis Thomas, who learned about the Wampanoag tribe and helped build the wigwam.

"Mr. Fisher made it so we get to live the life of the Native Americans," Casey Cleland said. "We brought in lights, a torch. I like the wigwam because it's always warm in here and it's cozy."
Kids Heart Challenge
The elementary physical education department had its best year ever collecting donations for the American Heart Association, raising a total of $81,668.58.

Schools were able to use a percentage from the Kids Heart Challenge donations to purchase gym equipment.

"We had incredible support this year from our community and want to say thank you to everyone who contributed to this incredible program," said Courtney Kliman, a physical education teacher at Defer Elementary, Brownell Middle School and Pierce Middle School.

ALUMNI THROUGH THE DECADES
Hollis Jane Andrews

Grosse Pointe South High School
Class of 2007


Fans of the ABC medical drama The Good Doctor might have noticed a new character last week.

The Good Doctor is about a young autistic surgeon with savant syndrome. In the 16th episode of the fifth season, the doctor and his fiancé are headed toward their wedding day and a documentary filmmaker has chosen to follow their lives to showcase relationships and weddings of atypical couples.

Native Grosse Pointe Farms resident Hollis Andrews was cast in the role of filmmaker Sophie, who pitches the documentary while visiting her aunt, a patient at the hospital.

Hollis appears in three episodes of the show, which gave her the opportunity to spend about six weeks on location in Vancouver, where the show is filmed.

The experience was "awesome" and the people "delightful," she said.

"Everyone was very lovely; very Canadian and kind. It was really fun. In all the acting I've done before in television, it's usually a day or two because it's in one episode of a show. It was really cool to be able to follow through on this and to play a character for so long and have a chance to get to know the cast and crew."

Hollis was involved in Grosse Pointe South's show choir all four years of high school. While she did not participate in any of the musicals, she was in Fall Follies and Broadway shows. Her junior year the choir toured Germany, Austria and the Czech Republic.

After graduating from South in 2007, Hollis attended Albion College, majoring in creative writing and musical theater. Each semester she was cast in either a play or musical.

"I've always known I wanted to pursue acting basically since I was a child," she said. "After Albion, I returned back to Grosse Pointe. It was a typical story – I had a hometown boyfriend."
When she heard there was a casting call for a movie called Oz the Great and Powerful that was being filmed in Pontiac, she decided to audition and was cast as an extra.

While on the set, she reconnected with an old friend who asked what she planned to do next.

"I said I was debating whether I wanted to go to L.A. or New York to make it as an actress," Hollis said. "She said she was going to L.A. and we should go together. It was as if the universe decided."

In January of 2012 -- six months after she graduated from Albion -- Hollis moved to Los Angeles. Through connections she made from her experience on Oz the Great and Powerful, she landed a job as a production assistant on the show Entertainment Tonight. She worked there for about six months, then began "standing in" on television shows and movies.

"What happens on a set is when they're setting up shop for the actors, they'll bring in people the same height and hair color to go through the scene with the lighting department and camera crew to figure out where the lights and cameras need to be," Hollis explained. "That's when the actors go to hair and makeup and talk to the directors."

Hollis has been standing in for actors for about a decade as her "day job." About five years ago, she hired a manager, who helps set up auditions.

Pre-pandemic, she would go into the office to meet with a casting director for auditions. Currently, she memorizes her lines, records the scene, sends it to the casting director, and then, "I pray that it works," she said.

Now that her time with The Good Doctor has come to an end, Hollis is back to auditioning for future roles.

"It's the nature of the beast being in the entertainment industry," she said. "You do one job and it ends, so you go back to the drawing board and try to get another one."

For young people interested in pursuing acting as a career, she cautions them "to be comfortable hearing the word 'no' because you're going to hear that way more than 'yes.'

Acting will "really test you," she added. "You need to be 100 percent sure that it is what you want to do."

Her other advice is to "be a good person to everyone you meet because you just never know who might help you in your career."

For example, it was the head makeup artist for Oz the Great and Powerful who introduced her to her sister, who worked at CBS and helped Hollis secure the PA job on Entertainment Tonight.

"The moral of that is you never know what opportunity or what audition might propel you in your career," Hollis said. "Keep relationships with everybody and be kind to everybody."

Tune in to The Good Doctor on ABC on Monday, May 2 and May 9 at 10 p.m. to see Hollis's final appearance.
Family affair
Hollis Andrews poses with actress Lee Garlington, who plays her Aunt Joan during her guest appearances on The Good Doctor.
On set
Hollis, right, clowns around with Freddie Highmore, who plays Dr. Shaun Murphy, and Paige Spara, who plays Shaun's fiance, Lea Dilallo.
Nominate your favorite GPPSS alum!
Click here for details on how to help us celebrate 100 years of GPPSS and reach our goal of featuring 100 alumni.
GPPSS Communications
Our Vision: One Inclusive Community Learning Together
Our Mission: Cultivate Educational Excellence By:
Empowering Students
Valuing Diversity
Inspiring Curiosity
Pushing Possibilities