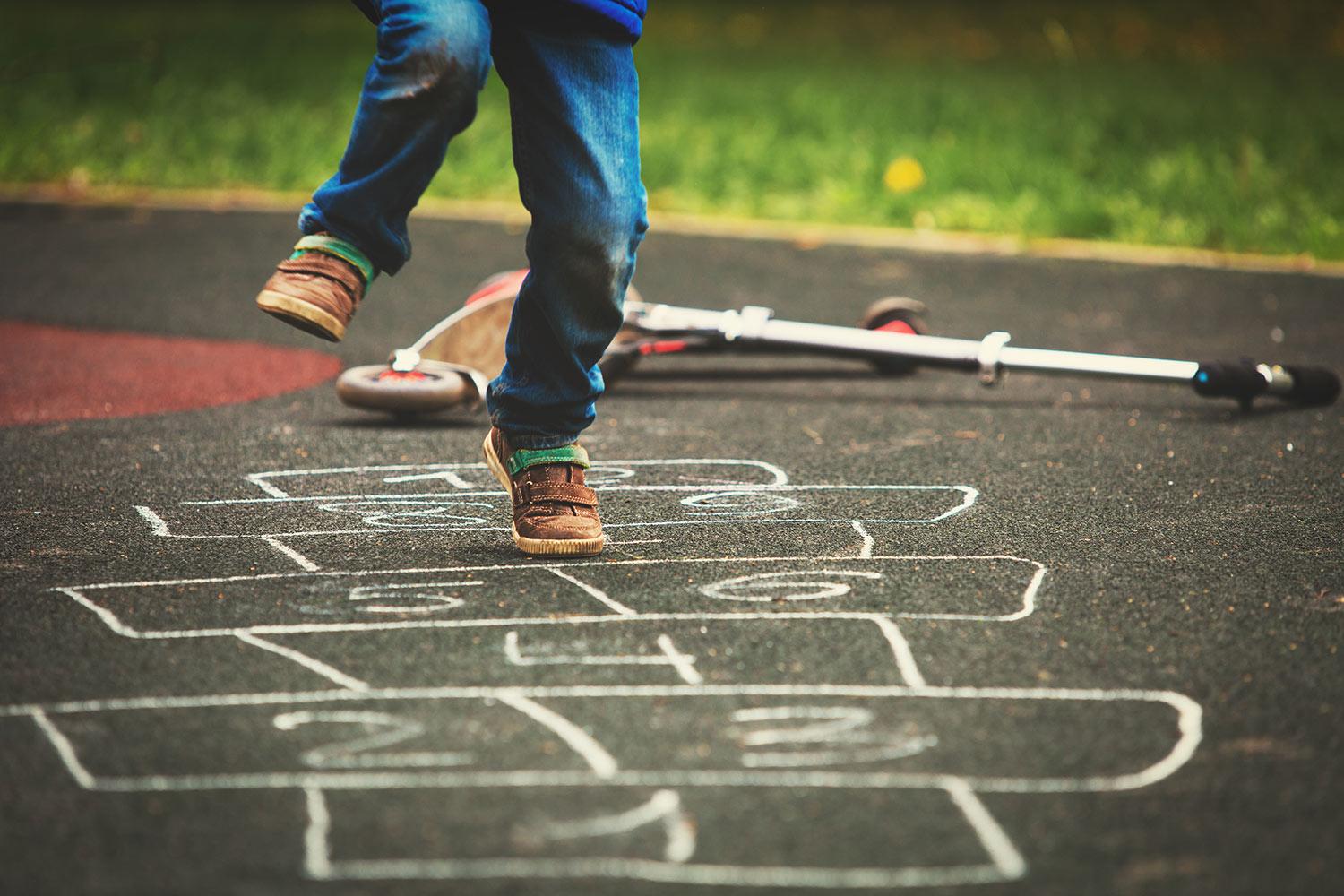 SCS Weekly Newsletter 9.9.22
September 9, 2022
Principals' Message
Dear SCS Families and Caregivers,
As we prepare for our first five day week, we want to share some updates on the most important part of our role as school administrators: ensuring the safety of all of our community members. School safety often comes up in national news coverage, and it's been part of our students' experience from their first days as kindergartners. While it can be challenging to build a culture where all students and staff members feel safe, heard, and a sense of belonging, we are proud of the environment that has developed here at SCS over the years.
Part of that culture is how we talk about and practice safety expectations with students. Yesterday marked our first evacuation drill of the 2022-23 school year. To put it simply, our staff and students did a fantastic job! Teachers and staff members took time to discuss expectations with students prior to the drill, and many of our younger classes practiced so that they would know what to expect. When the time came, we exited the building smoothly, waited patiently, and came back in with smiles. It was quite a sight to see 800+ people moving as one community. We'll hold our next evacuation drill this coming Friday, September 16.
Getting updated contact information via the PowerSchool portal is another way to ensure that we're able to prioritize safety this year. It gets us the information we need to be able to communicate with you about all aspects of your child's school experience. We are down to only needing 87 more forms submitted this year! Parents, please remember NOT to check yourselves off as an emergency contact in Powerschool. While it may seem counterintuitive, you will no longer receive emails or phone alerts from SCS if you do. If you need assistance, please reach out to Patty at pspagnolo@cvsdvt.org.
Another way you can help us maintain a safe start to the school day is by making sure your children get to school with plenty of time to get to class. The doors will continue to open each day at 7:48. Traffic can definitely back up on School Street and Harbor Road, so having students ready to enter the building in a timely fashion is important. We have kindergarten joining on our regular schedule starting on Monday 9/12, so please plan accordingly.
One of the additional ways we are endeavoring to keep students safe is by removing the distractions that personal digital devices can cause. Throughout the school, we are asking all adults to enforce a strict "no smart device" policy as laid out in our Family Resource Guide. Any phones, smart watches, or earphones/earbuds are expected to be powered down upon their entry to the building and kept in students' backpacks for the duration of the school day. As we discussed with students, setting this expectation frees them up to focus on what's happening in their classes each day. We appreciate your support in reinforcing these expectations at home so that we can maintain a distraction-free school environment for all.
While these expectations have been a long-standing part of the safety policy at SCS, a new structure in grades 5-8 known as Community Connections Time will be starting next week. Each Wednesday, students will pause their regular schedules for an hour to engage in activities designed to foster a reflective and responsive identity for the middle level grades. This work builds upon many of the Responsive Classroom practices that have taken hold in grades PreK-4 and allows our older students to connect with adults in the building in different capacities. This work stems from staff conversations and brainstorming last spring about how to better serve the social, emotional, and developmental needs of all students. Our current 8th graders have not had a "normal" year of school throughout their middle-level experience, so we hope that this increased focus on building belonging will promote student safety throughout the entire building.
Finally, our school is a safer and more welcoming place when we are fully staffed. Like many institutions, we are still looking for some help on that front. If you have room in your schedule and an interest in working with kids, we have a place for you here at SCS! We have partial-day openings for crossing guards, cafeteria coordinators, and recess coordinators. We also have full-day positions as a temporary or permanent guest teacher. If you can spend even just an hour a week with us, our mentoring programs are always looking for more adults to volunteer. We'd be grateful for any leads you can pass our way for any of these positions.
Alison, Brett, & Emily
Event Information
SCS School Photos
Please remember that school photo days begin on Monday, 9/12 and run through Wednesday, 9/14! Teachers have been in touch with the schedule for each class. Sibling photo day will take place Saturday 9/17 from 9-11 am. Reach out with any questions.
When?
Mon, Sep 12, 2022, 08:00 AM
Event Information
Labor Day, No School
When?
Mon, Sep 5, 2022, 08:00 AM
Event Information
First Day of School for PreK
When?
Tue, Sep 6, 2022, 08:00 AM
Event Information
Student Photo Days - Sep 12th, 13th, & 14th
When?
Mon, Sep 12, 2022, 08:00 AM
SCS Lunch Menu
Please click the image above to visit the SCS Food Service Website. You will find the monthly lunch menu and other important information about school meals and more!
SCS Bus Routes and Times
❖ Some stops may be consolidated to achieve greater efficiency.
❖ All times are estimated and may be adjusted.
❖ Students are expected to be present at their bus stops at least five (5) minutes before the bus is due.
❖ Early release Wednesdays: Buses will depart SCS 1 hour earlier.
Get Connected with See-Saw
The following resources will help you get connected, show them how to engage in their child's daily learning, and give them helpful how-to's on using Seesaw Messages to stay connected.

CVU Access - Classes for Adults!
Access is back in action with another semester of amazing enrichment options for both in-person and online learners. The Fall/Winter 2022 season runs from September – January, and the majority of classes take place at CVU High School, with the exception of online classes offered through Zoom. Class descriptions and details are listed on our website and can be sorted by category, month, week, or online. With over 200 class options and 89 fabulous instructors, there is something for everyone at Access!
ENROLL TODAY! Popular classes fill quickly, and low enrollment leads to canceled classes. To view the complete list of classes and to enroll online, visit our website https://cvsdvt.ce.eleyo.com/ (or Google, ACCESS CVU). For questions about classes or to enroll via email or phone, contact us at access@cvsdvt.org / 802-482-7194.

Caution: High Speed Trains Coming Through!
The new Amtrak service now travels through Charlotte and Shelburne on its way to Burlington.
It is critical that we all work together to educate everyone about track safety, especially students and young drivers. Stay Off the Tracks provides more information about the increased need for safety.
Dancing with the Stars Fundraiser
Are you a fan of DWTS? Check out Dancing with the Burlington Stars at the Flynn this Sunday, and cheer on CVU Principal Adam Bunting as he and his partner compete in this community fundraiser. All proceeds benefit the Vermont Association for the Blind and Visually Impaired (VABVI).
Want to Get Involved?
Please consider joining the Shelburne Community School PTO community. All are welcome! Visit their website for details.
CVSD Virtual Town Halls
We are pleased to invite all community members to attend our monthly Virtual Town Halls. They will take place from 6:30-7:30 pm on the second Wednesday of each month. In the odd-numbered months, we'll focus on our strategic planning. When it's an even-numbered month, the topic will be diversity, equity, and inclusion.

Please join us on Wednesday, September 14th at 6:30 pm for the first CVSD Strategic Planning Town Hall. Superintendent Sanchez will give a short presentation on what a strategic plan is, our timeline, and how it fits into our current and future work, and will then take questions from the audience. The Zoom meeting information can be found on the Strategic Planning page of the district's website and on the website calendar.
Still Need More Information?
Find upcoming events, library resources, athletics information, the monthly lunch menu, teacher teams, curriculum information, CY Mentoring, School Counselors, transportation, and more on the SCS website.
Website: https://www.cvsdvt.org/shelburne
CVSD Monthly Calendar of Events
Find information about monthly School Board Meetings, community forums such as the DEI Town Hall, and more on the district calendar.

The CVSD Story
The CVSD Mission is to develop citizens who learn, think, live, contribute, and pursue excellence. Click here to visit our Blog.

Shelburne Community School Administration
Alison Celmer, PreK-4 Principal
Brett Cluff, 5-8 Principal
Emily Cogan, Director of Special Education
Website: cvsdvt.org/shelburne