Blue Jay Bulletin
12/9/2020
What's New?
LA POSADA
December 11th is almost here and... La Posada at St. Pius X School is the place to be!
Much like our Trunk R Treat, our version of La Posada will be the perfect way to celebrate JESUS, "the reason for the season". Cars will line up and go around to each decorated car for candy. There will be Christmas Music blasting for all to hear! We heard that Santa Blue Jay may make an appearance as well! To top off all the fun our 6th graders will reenact a live nativity scene! We can't wait! We do need a little help for this though! SPX Parents, we ask that you please send in a LARGE bag of Christmas Candy to help make our event even more special! We will have Hot Cocoa for sale, Rocky Mountain Candy Apples, Delia's Tamales, and most likely Pan de Polvo. We can't wait to see you there.
Link to order your Delia's Tamales, Rocky Mountain Candy Apples, and hot cocoa!
Deadline to order is Thursday, Dec 10 9am!
https://my.cheddarup.com/c/st-pius-x-catholic-school-pto
ACTS OF CHARITY
The Acts of Charity Ministry is up and running again!
If you are interested in helping as a committee member or a volunteer, please contact Lisa at the Parish Office @ 361-993-4053.
"For I was hungry and you gave me food, I was thirsty and you gave me drink, a stranger and you welcomed me, naked and you clothed me, ill and you cared for me, in prison and you visited me."
Individuals and families are encouraged to take part in the work of Christ by reaching out to our brothers and sisters in need in our community.
UPCOMING EVENTS
CHRISTMAS Giving TREE benefiting the homeless (on-going through December 13th): Keep bringing in those shoes! In addition, we need volunteers to help deliver shoes to local shelters.
SHARE A TACO (December 24, 2020 @7-whenever we run out of tacos): We are hosting a taco drive-thru event in our parking lot on Christmas Eve morning to wish a Merry Christmas to our neighbors and community. We need volunteers to help prepare breakfast tacos, volunteers to pass out tacos and volunteers for Christmas carolers.
We will practice all COVID safety precautions with these events.
THANK YOU
I would like to share my condolences to the Battaglia family who lost Mr. Frank Battaglia last week. Mr. Battaglia was a long time supporter of the school. He always supported our Golf Tournament in the Spring. I would like to thank his family for asking that in lieu of flowers donations be made to the school. We received several donations and they were much appreciated. We will continue to keep the Battaglia family in our prayers.
I would also like to thank Advent By Candlelight. The event chose the school as their non-profit to donate to this year. I had the privilege of attending the dinner and speaking about the school. I spoke about how special and unique we are here at SPX. I shared how dedicated teachers and staff are. I also spoke about the challenges we have faced this year due to COVID-19. It was a beautiful evening and we received a blessing of $2,315 and we are so grateful.
CHRISTMAS PROGRAM POSTPONED
Unfortunately, due to time constraints and safety concerns, we are going to hold off on having a Christmas program at this time. We were not expecting to be online this past week. However, we are planning on having an Easter Pageant in its place in the springtime.
CLASS CHRISTMAS PARTIES
Our Class Christmas parties will be much like our Halloween parties. No outside adults will be allowed on campus at this time, but rest assured our students will have a great time. Our teachers and room moms will coordinate together to make sure everyone is in the loop. Room moms will be in touch with more information. Parties will be held on Dec 18th.
CHESS CLUB
Chess club members and adult leaders Mr. B and Mr. Porter would like to enlarge chess club membership when activities resume on Jan. 8.
Membership requirements are to be in 2nd grade or older at St. Pius X School, be interested in chess, and pay the $25 dues. Of that amount, $15 will pay for a club shirt.
The club meets online and members are assigned approximately 7 opponents in preliminary games leading to playoffs. All games are played online as well..
Club champions will be determined for grades 2-3 and grades 4-6 sometime in April. Trophies will be awarded to playoff qualifiers and the two champions.
Extra time online will be required at first to teach the basics to any new member needing to learn how to move the pieces and the method used by the different pieces to capture "enemy" pieces.
Official club meetings will be online in our Google classroom at 4:00 on those Fridays when school classes are held a full day. Games can be played during meetings or at a time the two opponents agree.
To apply, contact sponsor Mr. Branning (Mr. B) at 361-215-2190 (text or call any afternoon),
cbranning@stpiusxschoolcc.org, or chasbranning@gmail.com. There will be no official meetings or assigned games in December.
Square1Art
Missed the Deadline?
Square 1 Art is offering Free Shipping to the home address on all orders of $50 or more. A portion of your order will directly support St. Pius X Catholic School.
Phone Orders: 888-832-3294x1
Offers valid for orders placed 11/25/2020-12/31/2020
Coupon Code: 2020SHIP
PRINCIPAL'S CORNER
We are so excited about our La Posada this Friday. I hope to see all of you drive-thru. Please share our event on our Facebook page and invite another family or friend to the drive-thru. All are welcome to come and learn about Jesus! Please take note of the fun Christmas Spirit Week next week. I am hoping the kids and teachers have fun with it! God Bless and see you on Friday!
Beth Hinojosa
Servant & Principal
St. Pius X Catholic School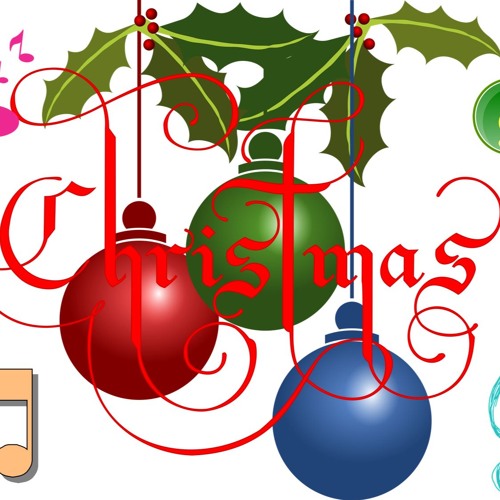 PRD.Holiday
Christmas Music by PRD.Holiday