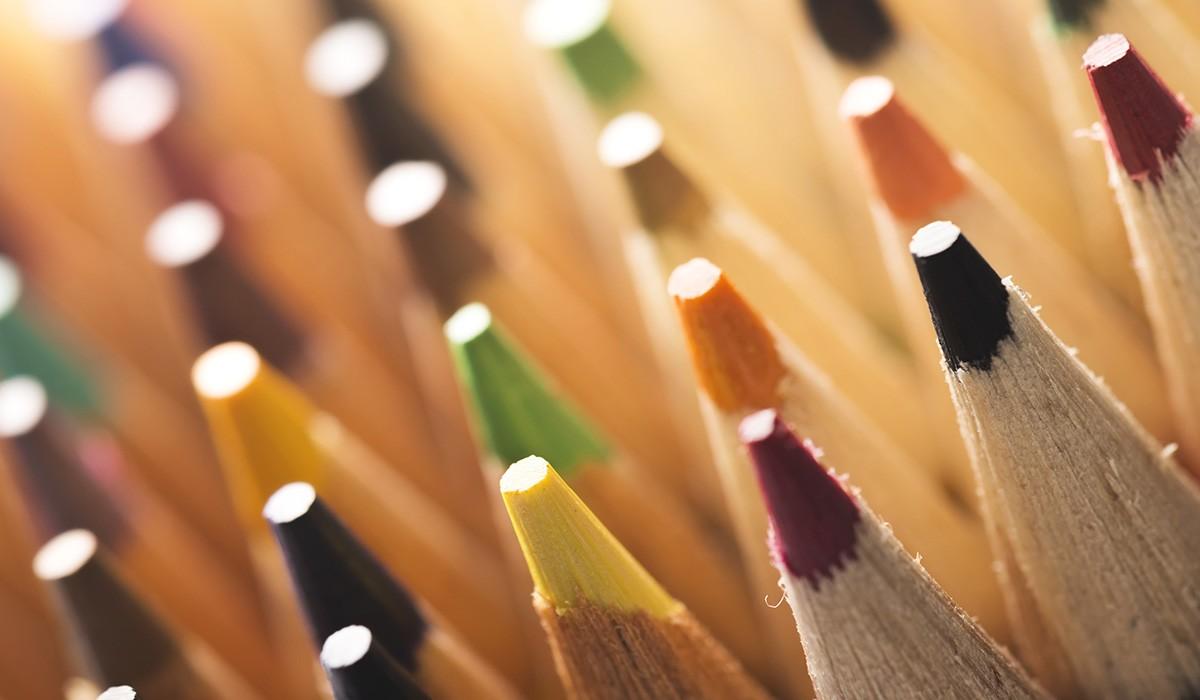 Brookwood News
February 1, 2023
Note from the Principal/Nota de la Directora
Happy February! It's so hard to believe that we're already halfway through the school year. Remember that there is no school this Friday, Feb. 3 or Monday, Feb. 6 as teachers prep report cards and get ready for the second semester of school.
Please note that I have added a Coffee With the Principal date to each month of the calendar for the remainder of the year; I invite you to join me once a month to share what's going on at school, ask questions, and get to know other parents. I look forward to seeing you!
¡Feliz febrero! Es tan difícil de creer que ya estamos en la mitad del año escolar. Recuerde que no hay clases este viernes 3 de febrero o lunes 6 de febrero ya que los maestros preparan las boletas de calificaciones y se preparan para el segundo semestre de clases.
Tenga en cuenta que he agregado una fecha de Café con La Directora cada mes del calendario por el resto del año; Los invito a unirse conmigo una vez al mes para compartir lo que está pasando en la escuela, hacer preguntas y conocer a otros padres. ¡Espero verte pronto!
From Boosters/De Boosters
Happy 2023 from the Brookwood Boosters! We are the parent, teacher, and community organization that supports Brookwood Elementary and its students. We support classroom enrichment funds for teachers and we have a field trip fund to allow all of our students to attend class field trips regardless of family means. We also have many fun community building activities throughout the year.
Thank you to all those who attended our Brookwood Game Night on the 20th! We had fun eating pizza and snacks, dancing and playing games with our DJ, and playing board games with friends!
If you are interested in hearing more detailed information about upcoming events or volunteer opportunities, please join our email list at:
https://forms.gle/c3VHuoXdJTFhM4ou5

¡Feliz 2023 de parte de Brookwood Boosters! Somos la organización de padres, maestros y comunidad que apoya a la Escuela Primaria de Brookwood y a sus estudiantes. Apoyamos los fondos de enriquecimiento del salón de clases para los maestros y tenemos un fondo para viajes de estudio para permitir que todos nuestros estudiantes asistan a los viajes de estudio sin importar los ingresos familiares. También tenemos muchas actividades divertidas para fortalecer la comunidad durante todo el año.
¡Gracias a todos los que asistieron a nuestra Noche de juegos de Brookwood el día 20! ¡Nos divertimos comiendo pizza y bocadillos, bailando y jugando con nuestro DJ, y jugando juegos de mesa con amigos!

Si está interesado en escuchar información más detallada sobre los próximos eventos u oportunidades de voluntariado, únase a nuestra lista de correo electrónico en https://forms.gle/c3VHuoXdJTFhM4ou5.

Cell Phone Usage at School/Uso del teléfono celular en la escuela
Staff have noticed an uptick in the use of cell phones and smart watches at school so we want to be clear on expectations of those devices. Unless given permission from their classroom teacher for a specific activity, students should not have their cell phones our at school, nor should they use Smart watches for any purpose other than checking time. We want families to be aware of the process we go through when students do choose to use a phone or watch at an inappropriate time:
1st offense: Student will be asked by staff member to put their device away
2nd offense: Teacher or staff member will take the device, call families, and students can pick up device at the end of the day.
3rd offense: Teacher or staff member will take the device and a parent or guardian will need to pick up the device from school; it will not be returned to the student.
El personal ha notado un aumento en el uso de teléfonos celulares y relojes inteligentes en la escuela, por lo que queremos ser claros sobre las expectativas de esos dispositivos. A menos que el maestro de clase les dé permiso para una actividad específica, los estudiantes no deben tener sus teléfonos celulares en la escuela, ni deben usar relojes inteligentes para ningún otro propósito que no sea controlar el tiempo. Queremos que las familias estén al tanto del proceso que realizamos cuando los estudiantes eligen usar un teléfono o reloj inteligente en un momento inapropiado:
1ra ofensa: un miembro del personal le pedirá al estudiante que guarde su dispositivo.
2da ofensa: el maestro o miembro del personal tomará el dispositivo, llamará a las familias y los estudiantes podrán recoger el dispositivo al final del día.
3ra ofensa: el maestro o miembro del personal tomará el dispositivo y un padre o tutor deberá recoger el dispositivo a la escuela; no será devuelto al estudiante.
Playground Before & After School/Patio de juegos antes y después de la escuela
We want to remind parents that there is no supervision on our playground before or after school. We love seeing students having fun & using the equipment but there are many students coming to school early to play soccer or play on the equipment & even more who stay after school. Please be advised that we supervise the playground during the school day but the grounds are open to the community before & after school & no school staff are outside at those times. Student safety is very important to us so we ask that you keep that in mind as students use our field & playground outside of school hours.
Queremos recordarles a los padres que no hay supervisión en nuestro patio de recreo antes o después de la escuela. Nos encanta ver a los estudiantes divirtiéndose y usando la estructura de juego, pero hay muchos estudiantes que llegan temprano a la escuela para jugar fútbol o jugar en la estructura de juego y aún más que se quedan después de la escuela. Tenga en cuenta que supervisamos el patio de recreo durante el día escolar, pero los terrenos están abiertos a la comunidad antes y después de la escuela y no hay personal escolar afuera en esos momentos. La seguridad de los estudiantes es muy importante para nosotros, por lo que le pedimos que lo tenga en cuenta cuando los estudiantes usen nuestro campo y patio de recreo fuera del horario escolar.
Comprehensive Sexual Education Lessons/Lecciones de Educación Sexual Integral
As in past years, Brookwood teachers will be presenting the HSD Comprehensive Sexual Education (CSE) lessons in March. Please keep an eye out for a letter from your student's teacher with specific information for their grade level and more details including information on how to preview lessons, as well as how to opt your student out of lessons. These letters will be sent out by next Friday, Feb. 10. Information will also be shared at Coffee With the Principal on Feb. 15.
Como en años anteriores, los maestros de Brookwood presentarán las lecciones de Educación Sexual Integral (CSE) de HSD en marzo. Esté atento a una carta del maestro de su estudiante con información específica para su nivel de grado y más detalles, incluida información sobre cómo obtener una vista previa de las lecciones, así como también cómo excluir a su estudiante de las lecciones. Estas cartas se enviarán el próximo viernes 10 de febrero. La información también se compartirá en Café con el director el 15 de febrero.
Wellness Center/El centro de bienestar
The Brookwood Wellness Center is a classroom focused on Self-Regulation. Here is an opportunity for you to get to know the Brookwood Wellness Center a little bit better. The Wellness Center is a classroom where students practice using tools that can help them with Self-Regulation. The students get to experiment with different types of tools at different stations. We can then talk about how they can replicate that tool or how that tool made them feel in the classroom and at home.
El Centro de Bienestar de Brookwood es un salón de clases centrado en la autorregulación. Esta es una oportunidad para que conozca un poco mejor el Centro de Bienestar de Brookwood. El Centro de Bienestar es un salón de clases donde los estudiantes practican el uso de herramientas que pueden ayudarlos con la Autorregulación. Los estudiantes pueden experimentar con diferentes tipos de herramientas en diferentes estaciones. Luego podemos hablar sobre cómo pueden poner en práctica exactamente esa herramienta o cómo esa herramienta los hizo sentir en el salón de clases y en casa.

Wellness Center Tour English: https://drive.google.com/file/d/1m0ypl-m8ydP8srVV4mfTd76VfubEbsRF/view?usp=sharing
Wellness Center Tour Spanish: https://drive.google.com/drive/my-drive
Wellness Center Tour Transcription: https://docs.google.com/document/d/1U946NdTdG0s4RBxUJ5hOvoxLi94Xh_-B5MnEqRbyh-0/edit
Brookwood Spirit Days/Días de espíritu de Brookwood
Help your student show their Brookwood spirit by participating in dress-up days on the last Friday of each month!
Feb. 24: Monochrome day
March 24: Silly hair day
April 28: Mismatched outfit day
May 26: Dress like your favorite Disney character
¡Ayude a su estudiante a mostrar su espíritu de Brookwood participando en días de disfraces el último viernes de cada mes!
24 de febrero: Día monocromático
24 de marzo: Día del cabello chistoso
28 de abril: Día de atuendos disparejos
26 de mayo: Vístete como tu personaje favorito de Disney
Upcoming Events/Próximos eventos
Fri., Feb. 3: NO school for students
Mon., Feb. 6: NO school for students
Feb. 7-10: Counselor Appreciation Week
Wed., Feb. 15, 8:30-9:30: Coffee With the Principal - BKES Conference Room
Th., Feb. 16, 1:30-2:30: PAC Meeting
Th., Feb. 16, 2:45: Booster Meeting
Fr., Feb. 24: BKES Spirit Day - Monochrome Day
March 6-10: Classified Staff Appreciation Week
Wed., March 15, 8:30-9:30: Coffee With the Principal - BKES Conference Room
Th., March 16, 6:45: Booster Meeting
Fri., March 17: Family Movie Night
Fri., March 24: BKES Spirit Day - Funny Hair &/or Hat Day
March 27-31: Spring Break
Viernes 3 de febrero: NO habrá clases para estudiantes
Lunes 6 de febrero: NO hay clases para estudiantes
7-10 de febrero: Semana de Agradecimiento al Consejero
Miércoles 15 de febrero, 8:30-9:30: Café con la directora - Sala de conferencias BKES
Jueves 16 de febrero,1:30-2:30: Reunión de PAC
Jueves 16 de febrero, 2:45: Reunión de Booster
Viernes, 24 de febrero: BKES Spirit Day - Día Monocromático
6-10 de marzo: Semana de Agradecimiento al Personal Clasificado
Miércoles 15 de marzo, 8:30-9:30: Café con la directora - Sala de conferencias BKES
Jueves 16 de marzo, 1:30-2:30: Reunión de PAC
Jueves 16 de marzo, 6:45: Reunión de Booster
Viernes 17 de marzo: Noche de cine familiar
Viernes, 24 de marzo: Día del Espíritu BKES - Día del Sombrero y/o Cabello Divertido
27-31 de marzo: vacaciones de primavera
Brookwood Bobcats
Brookwood is using Smore to create beautiful newsletters