Fearless in Fifth Grade
a welcome to my students and their parents
Dear students,
These next words will begin to shape your year with me in the fifth grade. Be sure you have time to carefully read. Take a second, yes...right now, call your parents over to sit and read with you so everyone can get excited for your last year in Primary School.
OK, ready. Of course you are because you are now .....
in Fifth Grade and Fearless!
I am enthusiastic for all that this coming year has ahead for us - but first, I will need your help in determining what 2015-2016 will look like.
Yes, I said YOUR help!
I say this because what this coming year holds, is, in large part up to you and your peers. Yes, I have my plans and goals.... what about you?
I want you to take a second and think about it, I mean really think about it, then post some of your own goals.....
As an always evolving teacher, I vow to begin every school year as a better educator. I do this by considering what is important to me each year. What I want to accomplish each day. What I want my students to experience and learn while in my classroom. I choose that. I don't allow for other people to determine what kind of teacher I will be. I also don't just become who I think other people want me to be. I read, I think, I write and then I decide.
Who Will You Be This Year?
Will you be the student with ingenious ideas? The student who yearns for math? The student always looking to help others? The student who.... or maybe this is your clean slate year. We are all entitled to one of those and we all (including you) get to begin fifth grade as the student we desire to be.

Now, consider this, what is important to you? This is a big question so take some time and really think about it. Talk about it with your parents. What is important to them?

I'm sure by now you are thinking, "Well, Ms. Johnson, what is important to you?" . My answer, lots of things: fearlessness, honesty, passion, my family, reading, sharing ideas, having meaningful conversations, creating things, reading, making new discoveries, sharing what I've learned, knowing when to say sorry, hard work and did I mention READING.
Here are a few more important things:
Relationships based on respectful and open communication. I promise that as my student you will never 'get in trouble' for expressing your opinion or ideas in a respectful manner.

Having my students as my co-creators. I want your input into what we are learning. I have an overall plan and blueprint for what we will accomplish but, I run an inquiry based classroom. Which means we are all inquirers, thinkers, explorers - right? Ok, so be ready to assist in deciding where our collective learning will go
I believe in feedback. So yes, you will have test scores and rubric outlines but, more importantly you will have feedback and lots of it. That means we will both talk. Yes, while I am your teacher, I am not someone to perform for or aim to impress. The only person you should be trying to please is the person that looks back at you when you are washing your face in the morning. My job and that of your classmates is to help you impress that person. I aim to give you a chance to discuss, review, rework, revise, tweak, fix and try again - not to punish, rather, a chance to show yourself just how super terrifically awesome you actually are.

Inquiry is Imperative. "No one cares what you know. What the world cares about it what you do with what you know." - Tony Wagner. Think about. Mull it over. What does it mean? Well we can all google search and discover things - so what, now what? After you learn something, what do you do with it = inquiry. And this is how you make your mark on the world.
Time is precious. I do not like to waste time and I really don't like wasting your time. This means that I come to school ready, fired up, and eager. There are days that my awesomeness gets left on the kitchen table with my coffee mug. We all have those days, I try my hardest to work through it and it is my hope that you will do the same. Speaking of time......

Feel free to grab a refreshment bring, your smartphone back with you. Trust me you're going to need it later.
You are not in this alone. We are a community: our families, our school, our class, our neighborhood, our city, our state.. There are so many amazing people who add to your awesomeness with their own. I challenge you to think of 5 people right now, someone from your family should be on there. I want to hear their stories. Assignment one; email me an Awesomeness List about someone from your family. *Family = people that love you and are connected to you even if your last names aren't the same or they don't happen to live in your house.
Take some risks. At times it can be scary. Sometimes it fails but sometimes, more often than not, it is simply A-MAZ-ING!

OK.... so if you are still reading this almost 2000 words later you are a bonafide scholar, Congratulations. I believe this calls for a happy dance. If you're reading this with someone make them get up and dance too. Are you dancing? Not yet? Afraid? Remember what I said about risks, what's the worst that could happen? There you go. See don't you feel better. (You should know, I'm sitting at my home desk doing a shoulder shimmy right now- seriously).
I leave you with this. Think about what I said about being who YOU want to be. More importantly remember that everyone in our class is thinking about this as well. Therefore, be considerate of those brave enough to challenge themselves. Those, who set lofty goals in order to transform into even better versions of themselves this year. I know I will.
Here's To Being Fearless in Fifth Grade!
♥ Ms. Johnson

P.S: for those of my future students who love to go....
Click the sound clip below, grab your smart phone, and start recording. Send me a video of yourself dancing with or without participants.
#extracredit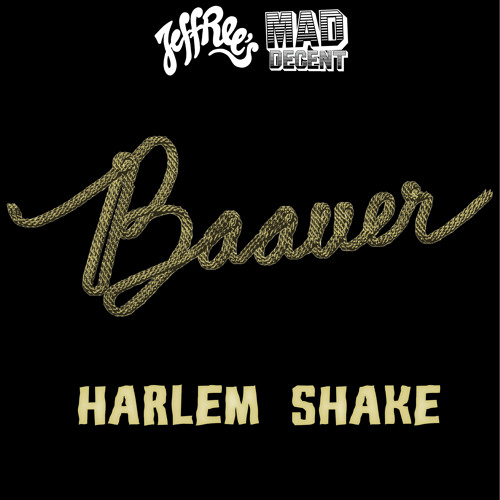 Mad Decent
Baauer-Harlem Shake by Mad Decent