October, DV Awareness Month!
Violence does not discriminate against color, gender or age!
END the Silence ... STOP the Violence
Facts...85 percent of domestic violence victims are women.Females ages 20-24 years of age are at the greatest risk for of nonfatal intimate partner violence.Boys who witness domestic violence are twice as likely to abuse their own partners and children when they become adults.One half of all homeless women and children in the US are fleeing from domestic violence.Fifty-three percent of battered women still involved with the perpetrator experienced self-blame for causing the violence.Violence is the reason stated for divorce in 22 percent of middle-class marriages.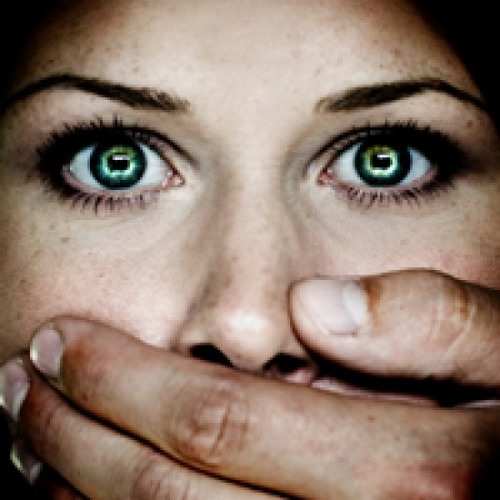 Mini Thin
It's Your Time (Domestic Violence) by Mini Thin
You are a Survivor...
How can we end it?
A wide range of services to meet the diverse needs of abused women and children
Preventative strategies, including training for professionals, e.g. teachers, GPs and healthcare staff, judges. A public awareness program, particularly for children and young people.
Learn the signs of domestic violence and listen without judgment to victims/survivors of sexual assault. Get the facts and know the resources available.
A strong response from the police and criminal justice system to show that violence is unacceptable and that abusers will be punished
Break the silence. Speak out. Seek help when you see this problem or harassment of any kind in your family, your community, your workplace or school.
Get involved. Volunteer in your community, or donate to a local, state or national domestic violence or sexual assault organization.
Hand is for Helping, NOT Hurting...

Tina Royles
Domestic Violence Expert Tina Royles interviewed by Kenny Jones on Talk Radio Europe Part 3 by Tina Royles
ECDC Domestic Violence Prevention/Education
The Ethiopian Community Development Council (ECDC) is dedicated to resettling refugees, promoting cultural, educational, and socio-economic development in the refugee community in the United States.ECDC provides workshops, individual counseling, and referrals on domestic violence.Family Violence Counseling, Family Violence Prevention, Spouse/Domestic Partner Abuse Prevention, Workshops/Symposiums
It Ends Where it Begins - Anti-Domestic Violence PSA
The Event
This month of October, we invite you to join us in ending domestic violence and all forms of violence against women. Please bring , your family and friends to this event. Date, time and location will be provided in the near future.