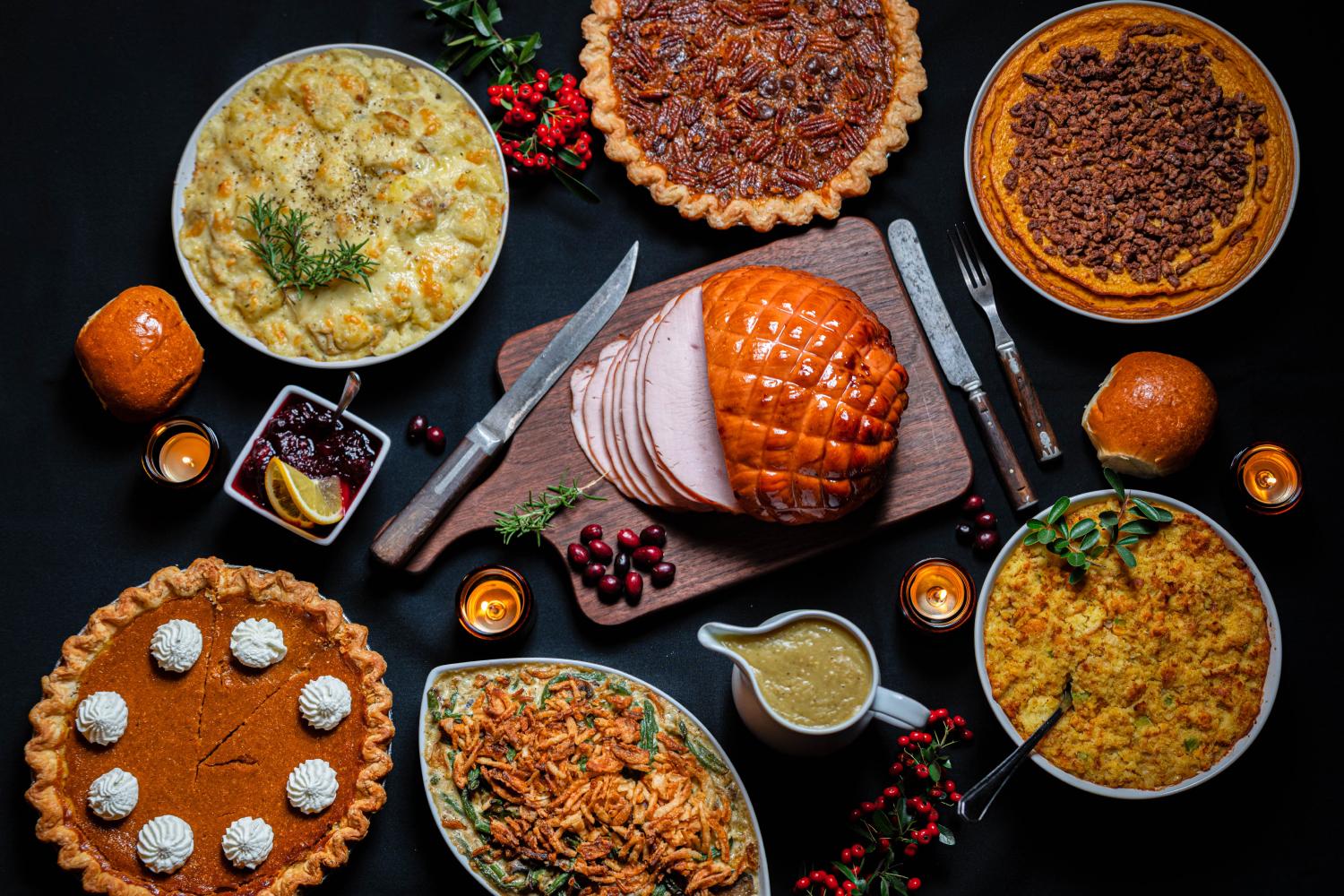 Falcon Time Newsletter
Farmer Elementary School PTO Newsletter November 2022
A message from your PTO
We had a wonderful time at the Fall Festival last month. It was great to see so many families enjoying the games, food, and fun. The outdoor movie was a hit as well and we look forward to more of these family friendly events in the future. Thank you to everyone who made this night such a success. Your donations of food, candy, and drinks were very appreciated. Our school is blessed with so many generous and caring families!
If you have leftover Halloween candy that you would like to donate to classroom teachers to use in their prize boxes, the PTO will have a container at the front office where you can drop off any extra candy that you have.
Important Dates:
Mark your calendars, Farmer Family! There are so many important dates to remember this Fall.
October 31-November 4 - Book Fair Week
November 1 - 2nd Quarter begins
November 3 - Title 1 Reading Night & 4th Grade Musical Performance @ 5:30-7:0pm
November 4 - Grades 3-5 Dance in the Farmer Gym 2:45-5:00pm

November 8 - Teacher Workday - Election Day; Coffee Truck for Farmer Staff
November 10 - 3rd-5th Awards Assembly altogether in the Gym @ 1:30-2:15PM and K-2 Awards in the classroom (times to be determined)
November 10 - Chick-Fil-A Night
November 11 - Veteran's Day - No School!
November 15 - School Spelling Bee @ 8:15am
November 16 - 2nd Grade Field Trip to High Point Historical Museum/Quarter 1 Reports Cards Sent Home/Picture Retakes
November 17 - Early Release day for students @ 12:30pm
November 23-25 - Thanksgiving Holiday - No School!
December 1 - First grade field trip NC Aviation Museum
December 2 - Kindergarten - 2nd grade Dance in the Farmer Gym 2:45-5pm
December 8 - CARE Graduation (2nd grade) @ 9-10am; Interim Reports go home; Chick Fil A Night @ 4-7
December 9 - 4th and 5th grades field trip to "A Christmas Carol"
December 9 - After School Movie for all students @ 2:45-4:45 $5 admission includes popcorn and drink
December 15 - Kindergarten/1st Grade Holiday Musical Performance @ 5:30 followed by open PTO Meeting @ 6
December 20 - 2 Hour Early Release
December 21-January 2 - Winter Holiday Break
November School Lunch Menu
Anyone can be a ROCK star!
Have you noticed the awesome Spirit Rock in front of the school yet? Do you want to recognize a special occasion or accomplishment for your child? You can tell them how proud you are by painting it on the Spirit Rock for everyone to see! If you are interested in renting the rock, please sign up
HERE
. Be sure to read the rules for reserving the rock that are attached below.
Chick-Fil-A Spirit Night
Join us at the Chick-Fil-A inside Randolph Mall on the second Thursday of each month for Falcon Spirit Night! Chick-Fil-A will donate a portion of all sales toward Farmer Elementary. The class with the most participation at spirit night will receive a special treat from the PTO.
Our next Chick-Fil-A Spirit Night will be Thursday, November 10 from 4-7pm. We encourage you to come inside the mall to eat and participate in some fun school spirit activities. If you do order curbside, make sure to indicate "Farmer Spirit Night" on your special instructions.
If you would like to sign up to help at Chick-Fil-A Night, please use the Sign Up Genius link HERE.
We can't wait to see you there!
First In Line Car Rider Raffle Winners!
Congrats to Dawn Johnson and Brittany Dorsey - they were the two winners of our "First In Line" raffle drawing. These parents will be able to pull up to the first two parking spots for the next 9 weeks. Our next raffle will take place in January for the next 9 weeks.
Farmer Spirit Wear Order
Thank you for ordering your Farmer Spirit Wear! Orders have been placed and should be delivered in the next few weeks and will be passed out to students at that time.
If you missed placing an order, we do have some extra T-Shirts in various colors and sizes available. Please email FarmerSchoolPTO@gmail.com if you want to check and see if we have the size/color that you want. We will order another round of Spirit Wear in the Spring.
School Dances
The PTO will host a dance for all 3rd, 4th, and 5th grade students this Friday, November 4 from 2:45-5pm in the gym. Permission forms went home last week, but it isn't too late to turn them in along with the $5 admission fee. Please reach out to your child's homeroom teacher if you need another form.
Calling all Kinders, 1st graders, and 2nd graders - it is your turn to stay after school and have a school dance! The PTO is excited to host a dance especially for our K-2 students on Friday, December 2 from 2:45-5pm. Admission to the dance is $5 and all students must have a permission form to attend. Be on the lookout for more info to come home in K-2 student folders.
Parents, if you are interested in volunteering as a chaperone at one of these dances, please email us at FarmerSchoolPTO@gmail.com.
Duty Free Lunch Parent Volunteers
Sign up to cover a lunch shift for a teacher! On Friday, November 18 we would like to provide our teachers with a duty free lunch time. You can sign up
HERE
to cover a shift in the cafeteria for a teacher.
Yearbook Art Contest Winners 2022-2023
Kindergarten
Autumn McDonald - Ms Diehl
Pasha Skeen - Ms. Sutphin
First Grade
Lani Paye - Mrs. Ganon/Mrs. York
Avery Freeman - Mrs. Nelson
Isabella Cabral - Mrs. Swaney
Second Grade
Ashlyn Nance - Mrs. Simpson
Neveah Getz - Mrs. Davidson
Sydney Martin - Mrs. Jordan
Third Grade
Aryella Schemp - Ms. King
Addison Baucom - Mrs. Lathan
Caleb Flinchum - Mrs. Simpson
Fourth Grade
Lexi Willett - Ms. Athay
Lilly Shrock - Mrs. Julian
Fifth Grade
Lincoln Hinesley - Mrs. Skeen
Overall Winner
Rhian Hughes - Mrs. Skeen
Congratulations to Lincoln Hinesley - October Student of the Month
Farmer Staff Shoutouts!
Is there a Farmer staff member that always has a smile on their face, is helpful, or just doing a great job? If so, fill out this quick survey to recognize a deserving staff member. Your shout outs will be sent to staff each month. Let's show our Farmer staff how much our students and families appreciate their hard work and dedication! Submit your shoutout below.
Order your 2022-2023 Farmer Yearbook
Yearbook order envelopes will be sent home October 3rd with students.
This is the direct link for online orders: https://strawbridge.fotomerchanthv.com/search/YB26276

$15.00 until 3/15/2023 cash, check or online with credit card

$20.00 beginning 3/16/2023 cash only
Personalization (only available online)
Add name & portrait on cover ADD $8.00
Name on cover ADD $5.00
School Contact Information
Jordan Trogdon
Jordan is using Smore to create beautiful newsletters