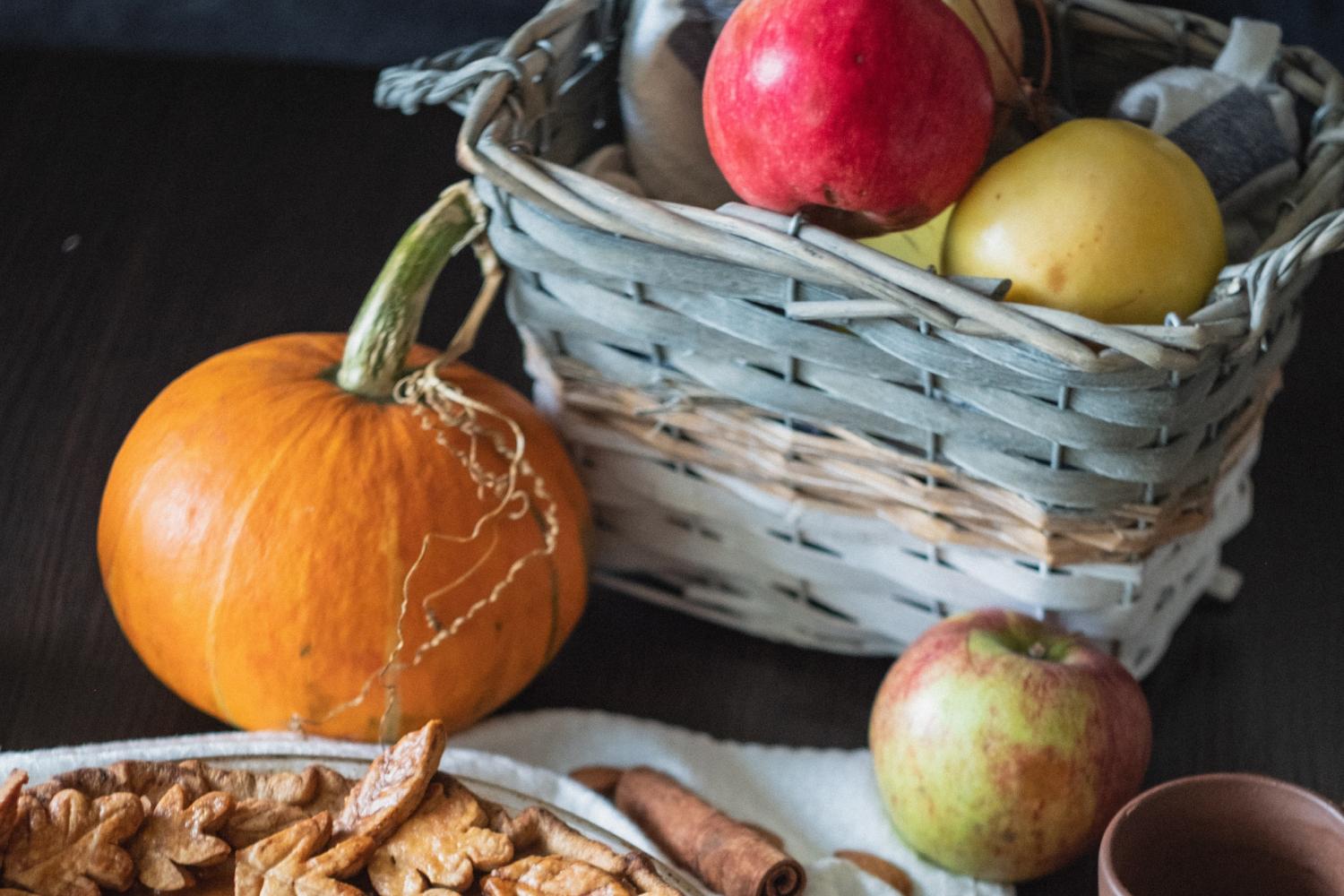 Northwoods News
A Message from Principal Nixon--October 2, 2023
Northwoods Families,
I hope you had a wonderful weekend! Thank you to everyone who came out to our school picnic on Saturday. We had a wonderful turnout, and it was great to see so many of you there! Please take a few minutes to read through the information below.
Walk to School Day:

To celebrate International Walk-to-School Day, we will be holding our traditional Walk-to-School event on Wednesday, October 4th. Families that wish to participate should plan to meet at the Godbold Park basketball courts between 8:15 and 8:30 AM. We will depart the basketball courts and begin walking to school along the greenway by 8:40AM. I will be walking along with the kids, and I would love to see a big turnout! If we do not have favorable weather on October 4th, we will move the Walk-to-School event to Thursday, October 5th.

Upcoming Events:
Monday, October 2nd-- Friday, October 6th--Custodian Appreciation Week
Wednesday, October 4th--Walk to School Day
Monday, October 9th--Teacher Workday (No School for Students)
Wednesday, October 11th--Fall Picture Day
Tuesday, October 31st--Halloween
Tuesday, October 31st--Last Day of Q1
Wednesday, November 1st--Teacher Workday
Wednesday, November 1st--Native American Heritage Month Begins
Northwoods Trunk-or-Treat Event
Northwoods Trunk or Treat Event:
Join us for our first annual Trunk or Treat event on Friday, October 27th, from 6-7 PM (Rain Date set for Saturday, October 28th). Families can dress up in costumes and walk between decorated trunks of vehicles in the school's side parking lot along the bus loop. Parent and staff volunteers will provide the trunks and treats! If you would like to participate by decorating your trunk and/or donating Halloween candy, please see the sign-up genius link below.
General School Information
Fall Picture Day:
Fall pictures (yearbook photos) are scheduled for Friday, October 11th. Order packets will be sent home in the coming days. A makeup date for fall pictures will be offered on Tuesday, November 28th.

Parent Visitors at Lunch/Outside Food:

Beginning today, Monday, October 2nd, parents may begin eating lunch with their child at school. All visitors will be required to show a photo ID and must sign-in at the office to obtain a visitor badge before proceeding to the cafeteria. Additionally, as a friendly reminder, outside food from local restaurants is not permitted during parent visits.
Though eating lunch with your child is a special treat, we kindly ask that you limit your visits to no more than 1-2 times per month. Additionally, when eating lunch with your child, we ask that you uphold the processes and structures we have put in place to promote student independence. When eating lunch with your child, please refrain from:
Spoon-feeding your child

Cleaning up your child's lunch waste

Providing assistance or redirection to other students.
Are you a military-connected family?

In an effort to ensure that the unique needs of military-connected students are met, state law requires that schools collect information on military-connected students. The goal is to help accommodate these students by providing them with support and consistency when their parents are deployed, when they are transitioning between schools, and at other pivotal times during their academic career.
If you are a military-connected family, please:
Download the attached fillable form.
Complete one form for each of your children.
Return to the school data manager who emailed this form to you.
The deadline is Nov. 11. You may also print and return a hard copy of the form to your child's school if you prefer.
(Form Link: https://drive.google.com/file/d/1S26f4zx0W4Oac_1NhIfMnOd1-LuaBfvy/view)
AIG Resources:

Check out our AIG Website to learn more about our academically and intellectually gifted program. Nominations for the fall testing window are currently open to 4th and 5th grade students.
https://sites.google.com/wcpss.net/nesaig/home
Halloween Reminders:
As Halloween approaches, I would like to remind families that students should not be sent to school in costumes on October 31st. Additionally, as we approach and move past the holiday, I kindly ask that candy and treats stay at home.

3rd Grade Parent Information
Cognitive Abilities Test:
In the Wake County Public School System, the Cognitive Abilities Test (CogAT) is administered to all students in third grade. The CogAT measures general thinking and problem-solving skills and indicates how well the student uses these skills to solve verbal, quantitative, and nonverbal problems. The CogAT consists of three batteries, one given each day over a total of 3 days.

All 3rd grade students at Northwoods will be administered the CogAT on the following dates:

Wednesday, October 25, 2023
Thursday, October 26, 2023
Friday, October 27, 2023
Read to Achieve Program:
Students who did not earn a Good Cause Exemption through beginning of year testing (passing grade on BOG or mClass Lexile score of 725 or higher) will participate in the Read to Achieve program. A general Read to Achieve Parent Information Session will be offered on October 12th. Please see the information below.
Spirit Night at Chipotle:

Thank you to everyone that participated in our Spirit Night at Chipotle! With your help, we raised over $400 for our school!!
Recess in the Garden:
Recess in the Garden starts October 2nd. We need adult garden helpers. Please consider joining us in this fun program. Experienced garden leaders will assist you in showing the children the day's tasks in the garden. Children will be watering, weeding and harvesting a variety of vegetables and herbs until Thanksgiving break.
https://www.signupgenius.com/go/10C0A48AAAE2BA6F49-fall1

North Carolina State Fair Tickets:

Purchase tickets in advance to the NC State Fair through the Tools for School program and a portion of ticket sales will be donated to Northwoods Elementary School! Tickets must be purchased online in advance by 11:59PM on October 12. To donate to Northwoods Elementary, key in the school code, 520, in the "Membership ID" box after clicking "Add Tickets." For every Advance Adult Gate Admission Ticket purchased using school code 520, the State Fair will donate $2 to Northwoods Elementary. For every Advance Child Gate Admission Ticket purchased using a school code 520, the State Fair will donate $1 to Northwoods Elementary. The NC State Fair runs October 12-22, 2023.
Spirit Night at Panera:
Our next Spirit Night is scheduled for Wednesday, November 15th from 4:00 - 8:00 PM at Panera in Park West Village. We hope to see you there!!
Join the PTA!
Interested in joining the PTA? Please our memberhub site:

Mel's Garden
There are lots of opportunities to help with our garden. For more information, please visit:

Volunteer with the PTA!
Interested in volunteering with the PTA! We'd love to have your help! To learn more about opportunities or to get started, Contact the PTA VP of Volunteers, at NorthwoodsMembership@gmail.com.

Joe Nixon
Joe is using Smore to create beautiful newsletters