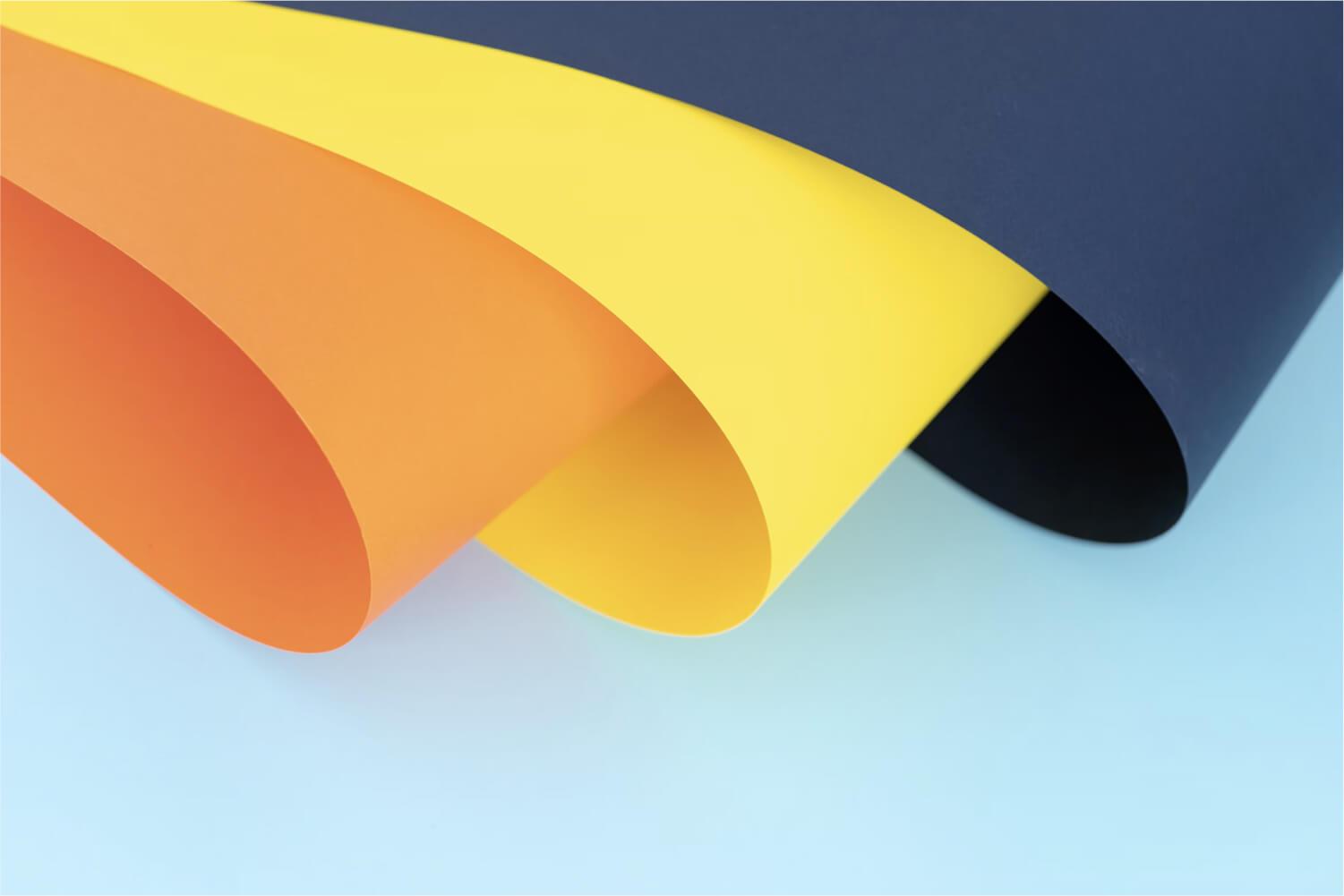 News from the Abernethy Office
February 16th, 2023
From The Desk of Mrs. Dunn
Welcome to this week's News Letter!
It is at this time of the year that we start planning for the next school year. The district looks at their budget, and based on that, will send information to each school regarding their budget. The specific part of our school budget that we have been looking at for the past 2 weeks has been focused on staffing within each school. As you all have probably heard by now, via communication from our Superintendent and the district office, the district budget is not as it was pre-pandemic. Student enrollment did not bounce back as they thought that it would, and therefore we are facing a leaner budget moving into next year.
That not only impacts how the district office runs, but also impacts every school when it comes down to staffing. I shared with our staff last week what our initial allocations were and have since spent time working towards what our final allocations actually will be. I also shared what our plan is moving forward. With our partnership with PTA, we have been able to find a path to make a little lemonade out of the lemons that we were given.
Here is some background information to help understand where we are and why the district made their staffing decisions.
Maximum Class sizes are:
Kindergarten - 29 students
1st grade - 31 students
2nd grade - 32 students
3rd - 5th grade - 33 students
K-5 enrollment for the City of Portland Arts Tax
Lower than 334 students = 0.5 arts teacher
334 - 556 students = 1.0 arts teacher
Greater than 557 students = 1.5 arts teacher
School Wide Support
Under 400 students:
1.0 Principal
1.5 Secretary
0.5 Media/Library
0.25 Library assistant or Media Specialist
0.5 Additional Counselor/social worker or QMHP
It is based on these numbers that we have been allocated our staffing for next year.
Our enrollment for next year is projected to be around 319 students. That is a drop from our current 352 students. Based on that number and the number of students in each grade level, here is our projected class sizes and staffing for next year:
Projected Class sizes:
Kindergarten - 40 students - 2 Teachers (20 students in each class)

1st grade - 40 students - 2 Teachers (20 students in each class)

2nd grade - 45 students - 2 Teachers (22 and 23 in each class) Loss of one teacher

3rd grade - 56 students - 2 Teachers (29 students in each class) Loss of one teacher

4th grade - 64 students - 2 Teachers (32 in each class) Loss of one teacher

5th grade - 72 students - 3 Teachers (24 students in each class)
Based on projected enrollment:
lower than 334 students = 0.5 arts/music teacher

334 - 556 students = 1.0 arts teacher

greater than 557 students = 1.5 arts teacher
School Wide Support
This year we were able to staff our library with a 1.0 Media Specialist/Librarian - Next year - .5 Media Specialist/Librarian - Loss of .25 Media Specialist/Librarian
Other areas of loss:
Learning Center Teachers - Currently 1.5 - next year - 1.0 - Loss of a .5 Learning Center Teacher
Instructional Specialist (student reading interventions) - currently .5 - Next year - None
Gain - Instructional Coach - 1.0 - To support teachers
Our initial plan moving forward...
These numbers are hard to look at. Each number represents a student or a teacher. We all know that large class sizes will have an impact on student academics and growth, and specifically looking at our projected 4th grade with 32 students in each class, I feel the need to do something.
I have spent the past 2 weeks talking with the teachers/staff, Site Council, and the board members of PTA. and we all have the same feeling. This is not an easy picture to look at, and we want more for our students. However, as a school we can not do anything alone. In years past, our PTA has helped support smaller class sizes and academic support that has not been provided to our school by the district. This year specifically, the PTA, through the Fund For PPS, was able to fund a .5 Instructional Specialist who provided literacy interventions to our students. We would not have had that position otherwise. With the partnership of our PTA, and you as a school community, we would like to move forward on funding an FTE, retaining a 4th grade teacher, to support our large class size in next years 4th grade.
Successful School Survey!
The staff and I constantly reflect on how we can make Abernethy the best place for our students and families! We wouldn't be able to do this without all your feedback. Please take a few minutes and fill out our Successful School Survey. Your feedback will not only guide us in areas that we can strengthen, but provide us feedback on build our program to meet all your students needs.
We are up to 73 parent responses! However, we still want to hear from more! Please click on the green Successful Schools Survey image below and fill out our survey!
PTA General Meeting is Tonight!
When:Thu, Feb 16 6:30pm-8:00pm
Where:Abernethy Elementary School - Auditorium
Thursday, February 16, 6:30 – 8 pm in the Auditorium or via view-only virtual option.
In order to vote and/or participate in discussion, you must attend in person. All are welcome—and childcare is provided!
February Important Dates To Remember
February 16 - PTA General Meeting - 6:30 - 8:00-Abernethy Auditorium - View only Zoom

February 17 - Non-Student Day - This is a Professional Development Day
February 20 - Non Student Day - President's Day
February 28 - Whole School Assembly - (Virtual option for families to watch)
February 28 - Abernethy Equity Committee Meeting (4:00 - 4:50)
March 1 - Safety Committee Meeting (7:45am - 8:30am)
Parent Equity Committee Meeting
Parents are invited to join conversations about how to support diversity, equity, and inclusion at Abernethy. This parent group meets monthly and would love your participation and input as we identify our goals and mission and how we can impact our community. The next meeting is on Thursday February 23rd at 5:30. You can join us virtually with this link: We hope you will join us!
Black History Month Celebrations
"We are not fighting to be integrated into American life; we have been integrated since the day we were born here. We are fighting for the same rights other Americans enjoy."
Vivian Carter Mason - 1954
Vivian Carter Mason (1900–1982) was born in Wilkes-Barre, Pennsylvania, and raised in Auburn, New York, where her father pastored a church and her mother taught music. Her parents were active in the Black community and taught their children to value education and protest injustice. Mason attended integrated public schools in Auburn and earned a degree in political economy and social welfare from the University of Chicago. In 1925 she married William Thomas Mason, a real estate and insurance agent based in Norfolk, Virginia. She pursued a career in social work in New York City, where she earned an appointment as the first African American director of the Department of Welfare's social service division. She was also active in women's organizations, including the National Council of Negro Women, serving as vice president under founder Mary McLeod Bethune and later as the NCNW's third president (1953–1957).

After suffering an injury in a train crash in 1943, Vivian Carter Mason left her job in New York and moved back to Norfolk, Virginia. As she witnessed the poverty and discrimination that Black people experienced in the segregated South, she began seeking out others in the community who shared her interest in social justice. In 1945, Mason convened a group of Black and white women to form the Women's Council for Interracial Cooperation (WCIC). The WCIC held public meetings, conducted investigations, sponsored programs, and lobbied Norfolk city officials to address racial inequities in education, health care, housing, and employment. The WCIC also aimed to "improve interracial attitudes" and "work towards full citizenship privileges for all." By building bridges across the racial divide, Mason and her fellow WCIC members inspired other interracial efforts and helped pave the way for desegregation in Norfolk. Yet the fight for equal education would prove to be a long-lasting one.

In 1958, four years after the U.S. Supreme Court ordered the desegregation of public schools in Brown v. Board of Education, the Norfolk school board voted to integrate the city's all-white schools. Virginia Governor James Almond, who backed a policy of "massive resistance" to desegregation, responded by closing all the public schools in Norfolk. Vivian Carter Mason and the WCIC worked with other civic groups to get the schools reopened, raising funds for a lawsuit to challenge the governor's order, organizing letter-writing campaigns, and arranging tutoring programs for students. In early 1959, federal judges ordered the schools reopened, and the first African American students—known as the "Norfolk 17"—were admitted.
After desegregation, Mason continued her crusade for equal education. She co-founded the Norfolk Committee for the Improvement of Education (NCIE), and in 1971 she became the first Black woman to serve on the Norfolk school board. In 1978 she founded the local chapter of the National Urban League, known today as the Urban League of Hampton Roads, Inc.
The Abernethy PTA would like to congratulate 1st grade teacher and Mini-Grant recipient, Wendy Siri for her efforts to host Keith & Chenoa Egawa, the brother and sister authors of "The Whale Child," for a special school wide assembly back in the Fall.

Ms. Siri described the the program so eloquently:
"Exposure to Native cultures and their relationship to their physical environment, specifically the stewardship of natural resources, helps our students build their own understanding and perspective on how we can all help to take care of our environment. I also believe seeing actual tribal members may help broaden the students' sense of what a Native person is."
We truly appreciate Ms. Siri and the other teachers and administrators who helped to organize this very moving and meaningful assembly.
Thanks also to you, the parents, and members of the Abernethy PTA, who help make the funding of these kinds of events possible.
With Much Appreciation,
The PTA Mini-Grant Committee
Mark Lawson
(Ori- 4th Anderson)
Jessica Nabavizadeh
(Essie – 4th Day; Dara – 1st Siri)
Melissa Dunn
Melissa is using Smore to create beautiful newsletters