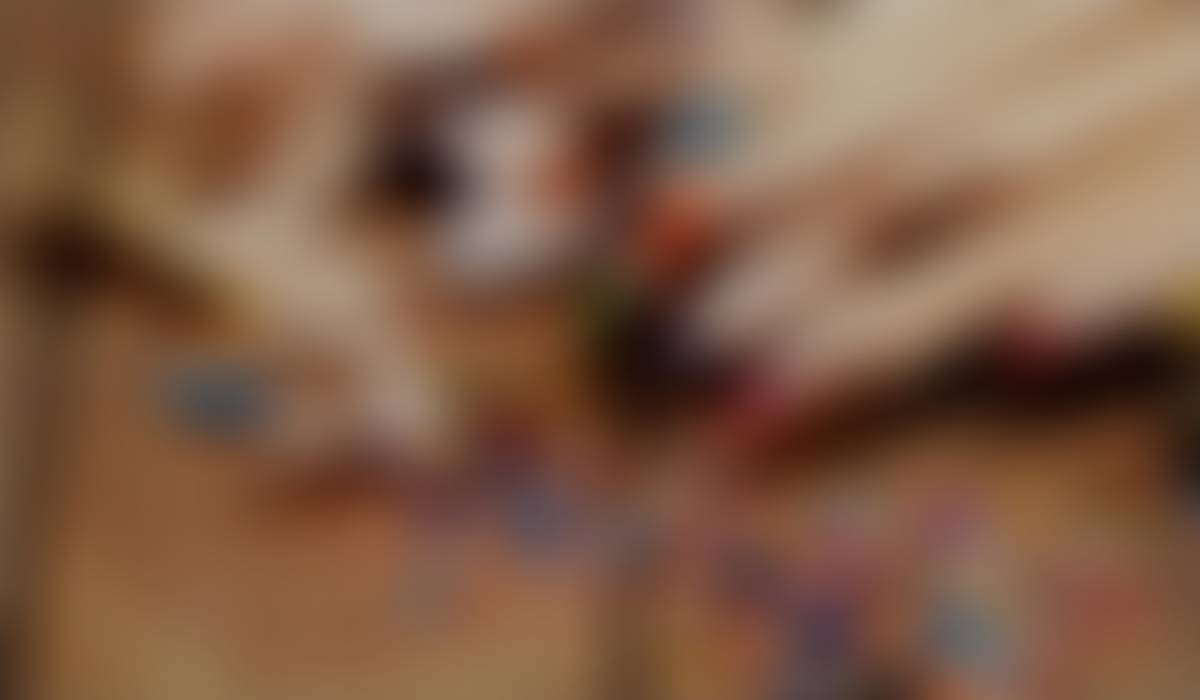 PUSD UPDATE
February 6, 2023
MESSAGE FROM THE SUPERINTENDENT
We have magnet schools, shadow days, spotlights, and surveys in this week's update. PUSD is celebrating Magnet Schools Month in a big way after receiving three federal magnet school grants. We are also spotlighting an inspirational student who is taking all the right steps to make her dreams come true. And speaking of dreams, our counselors are always there "Helping Students Dream Big" — this year's theme for National School Counseling Week.

If your child is having trouble imagining what middle school or high school might be like next year, PUSD is offering shadow days for prospective students. We are also launching the family/school relationship survey this week and seeking your feedback on how to make Pasadena Unified even better. Please take a minute to catch up on the latest PUSD news and have a great week!
Sincerely,
Brian McDonald, Ed.D.
Superintendent
With seven amazing magnet schools, PUSD has a lot to celebrate during this National Magnet Schools Month! The month kicked off last week with the sound of the drumline as Congresswoman Judy Chu visited Eliot Arts Magnet and then walked to Altadena Arts Magnet. Altadena Arts Magnet recently won certification from the Magnet Schools of America as a Demonstration Arts Magnet, which means it is a model school for the entire nation. Representative Chu congratulated PUSD for its three schools selected to share nearly $15 million from the newest federal magnet grant over the next five years. This federal Magnet School Assistance Program (MSAP) grant brings an environmental science program and Spanish world language to Washington Elementary STEM Magnet, creates a new cross-cultural learning magnet program at Longfellow Elementary, and enhances the visual and performing arts and French programs at Eliot. Leaders say it recognizes the exceptional work PUSD has done with two previous magnet grants and allows us to continue to grow. PUSD's seven magnet schools are: Altadena Arts Magnet, Jackson STEM Dual Language Magnet, Longfellow Elementary Magnet, Washington Elementary STEM Magnet, Eliot Arts Magnet, Octavia E. Butler Magnet, and John Muir Early College Magnet. Magnet schools are free and open to students within and outside of PUSD boundaries through the PUSD Open Enrollment system. www.pusd.us/enroll (See enrollment information below.)
https://youtu.be/3zgljRhUqf0?t=1
MUIR BALLERINA IN THE SPOTLIGHT
John Muir Early College Magnet freshman Elkin Follett has been dancing since the age of four and now she's taking a giant leap toward her dream of becoming a professional dancer. Elkin has been accepted to train with one of the world's most respected dance schools, the Bolshoi Ballet, for a summer intensive program in New York City. It is a rigorous, pre-professional ballet training program, conducted in the Russian language. In addition, the Eliot Arts graduate will be participating in a six-week full scholarship program that combines Russian language instruction, cultural, and ballet education run by the U.S. Bureau of Educational and Cultural Affairs. Miss Follett, you've set a high "barre" and we know you're "pointed" in the right direction. Congratulations!
In addition to tours, middle and high schools offer prospective students a chance to "shadow" current students. Octavia E. Butler Magnet is offering three shadow days in February: 9, 16, and 23. Space is limited and a reservation is required. Blair also offers prospective students the chance to shadow a current middle or high school student. The interest form link and additional info can be found here. These are only a few of the "shadow" opportunities. Please contact schools for more information or visit www.pusd.us/enroll
HIGH SCHOOL STUDENTS CAN EARN COLLEGE CREDIT
Through our Dual Enrollment and Concurrent Enrollment programs, PUSD students can earn college credit from Pasadena City College (even an associate degree) while in high school. The options vary by school, and students are advised to check in with their counselor to discuss what courses are available, what kind of credit they can earn, and how this will work with their schedule and academic goals. The Pasadena Education Network (PEN) explains the basics of Dual & Concurrent Enrollment here or visit https://www.pusd.us/Page/5393.

Psst… pass it on! Tell all your friends and relatives (especially those who are new to Altadena, Pasadena and Sierra Madre) to enroll now for 2023-2024. Neighborhood enrollment is open now for
TK-12 students who live within PUSD and are entering PUSD schools for the first time. Find your neighborhood school here.

Current PUSD students who are advancing to 6th or 9th grades and plan to attend their neighborhood school

Check out the 3 Easy Steps to enroll in PUSD at www.pusd.us/enroll
If you missed the first lottery of Open Enrollment (it closed January 27), you can apply during the second lottery which runs March 6 - March 10, 2023. Please note that Lottery applications are required for all dual language programs. Families who live outside of PUSD may request an interdistrict permit starting March 27, 2023. For more information, visit www.pusd.us/enroll
FAFSA DEADLINE COMING SOON
PUSD seniors: the FAFSA deadline is almost here, but we can help so have no fear! The deadline to complete the Free Application for Federal Student Aid (FAFSA) or California Dream Act Application is coming up on March 2, 2023. All 12th graders in the state of California are required to complete the financial aid applications unless the student formally opts out. Please see your school counselors and College and Career centers if you have any questions or visit csac.ca.gov/all-in for more information.

NATIONAL SCHOOL COUNSELING WEEK
It's the perfect time to check in with your counselors as this week, Feb. 6-10, 2023, is National School Counseling Week. This year's theme – "School Counselors: Helping Students Dream Big" – is our counselors' permanent motto.

This month, PUSD is using the Family-School Relationships Survey to gather valuable feedback from parents and guardians about school environment, safety, and communication that will be used to plan actions and services for the future. Your responses to the survey are confidential, and it should take only a few minutes to complete. If you have a child at multiple Pasadena Unified schools, please complete the survey for each school. Due to a system limitation, early childhood centers could not be added; please select the associated or nearest elementary school campus. We look forward to hearing from you by February 26, 2022!
On Monday, January 30, the PTA Council of PUSD held an Advocacy Meet-up at Octavia E. Butler Magnet as part of its Winter meeting. Parents and caregivers met with PUSD community advocates and PUSD Family Engagement representatives to learn more about programs and how they advocate every day for the health, safety, and well-being of all PUSD students. It was a great opportunity to build on the strong family engagement culture of PUSD.