Global Talent Love Letter #2
23rd July 2014: Ownership of Experience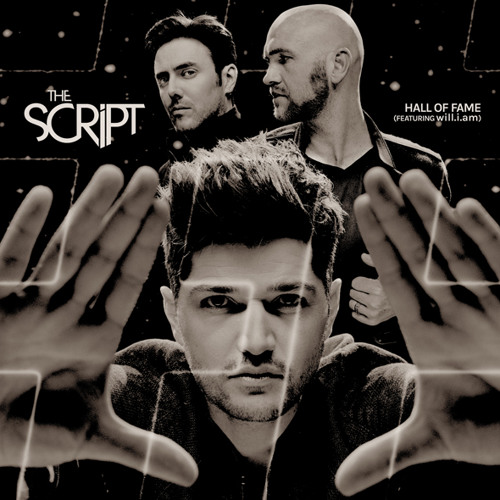 Lino DeeJay
Hall Of Fame - Script feat Will.I.Am (Lino Dj Funkymix) by Lino DeeJay
Appreciation
Kennedy, Nadine and Veronica
Thank you for your dedication to gather as a team to work towards establishing AIESEC in Taylor's University as the first choice partner for international internships. Your attendance to our functional meetings and responsiveness mean a lot to me and it encourages me to strive on to carry on our legacy as Best oGIP in AIESEC in Malaysia and establishing Global Talent's name and reputation in Taylor's University.
Veronica and Nadine
Good Job!
The creation of our very first GTP Proposal by Nadine and EP Alumni Database by Veronica has put us a step closer towards realising our vision of "Changing students' lives by providing the best internship experience by educating ourselves in efficient processes through specific quality engagement." Also, thank you for coming on out to sit through 2 hours of our meeting earlier today.
Encouragement
Kennedy, I am sorry to hear that you cannot attend our meeting. Trust that we will be here to support you whatever happens because we OGX Headhunters are like a family (as mentioned during our Team Formation). Please read the minutes and try to catch up from where we left off as we had covered a significant amount of areas in terms of GTP knowledge. Please contact me via text as soon as you read this email to set up an appointment before the 5PM on the 27th of July 2014.
Nadine, I know that what tasks lie ahead of you seem challenging and a little scary, but you know what? I believe in you. I believe that you have the ability to stretch yourself to reach newer heights and grow as a person through these projects.
Veronica, you have come a long way from your first days in AIESEC. I admire that you chose to transfer to oGTP because you see the relevance in oGTP and because you have faith that you will grow in this department. This shows great maturity, bravery and ownership of your experience. There are many things that you can do for EP Management. Take ownership of it and I believe that you will be able to grow exponentially from this.
I truly see GREAT potential in all 3 of you and I am truly blessed to have you all in oGTP to fight alongside with me in making GIP happen in Taylor's University. Keep on striving. I promise you will not regret it.
You give what you get.
Dates
24 July- GTP Proposal Submission

25 July- Career Services Meeting, Alumni Engagement KPI setting
28 July- Faculty Deans Engagement

30 July- Presentation of Plans by PICs
Call to Action
1. Minutes of Meeting
I would like everyone to refer to the minutes of meeting for our 2nd Functional Meeting for it holds some very important dates and deadlines.
2. Signature
Kindly change your signature to match mine and create a LinkedIn account so that you can link it to your signature.
Sharing
One thing I realised as I was exercising in the gym after months of not training, the road to success is not easy, at many times your body would ask you to give up because of the pain from the blisters on your feet and the fatigue you feel on your legs, but what differentiates true champions is that they are the ones who withstand the hardships and persevere till the end.
Choose to believe in yourself for you are much stronger than you know you are.
Reflection
Before I end this message, I would like every one of us to reflect on what we envisioned during our first meeting; Changing students' lives by providing the best internship experience by educating ourselves in efficient processes through specific quality engagement, and the values that we choose to uphold; Respect, Integrity, Open-minded and Transparent.
What have we done to uphold the values that we have set for ourselves? Are we taking ownership of our experience? How are we working towards realising our vision?
What do you want to leave behind on 30th June 2015?
You are the LEADERS of tomorrow.