Willmot Walkabout
Week 2, Term 2
...a team of dedicated professionals who care about the kids they teach....
ANZAC Ceremony
Thank you to Phil and Danielle for putting together such a great ceremony on Friday. So very moving and I really feel the kids were connected to the key messages.
Thanks to Ash for sending in this great picture of her class who really loved the whole ceremony...
By the way the song I was trying to sing was written by Eric Bogle (have embedded a Soundcloud link to my next attempt ath the first verse. See below...)
It is called the Green Fields of France and was one of my favourite songs when I studied history at high school. My favourite version of this song is by The Fureys...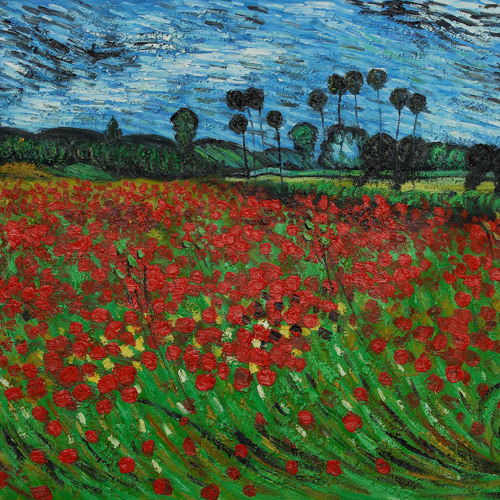 Anne Denham
Green Fields Of France - Anne's Version by Anne Denham
The Green Fields of France - The Fureys (live)
Tuesday afternoon TPL for Term 2...
For the first half of this term we will dedicate our TPL sessions on Tuesday afternoon to discussing assessment and reporting for Semester 1. This will hopefully provide teachers with enough time to conduct moderation and analysis of student work samples and to create data decision rules that will help teachers to decide on student grading.
Mothers Day Art and Stall
Just a reminder that Mothers' Day Art is due on Thurs at 10am. This will give us time to sort it out in groupings etc. before the Willmot Community Group pick the art up on Friday.
Thanks to the Dance group and Choir for preparing items for the Morning Tea at the Willmot Community Hall next Friday, 8th May.

Also, thanks to Sharon who has prepared the Mothers' Day P&C stall roster for classes (the stall will be held in the hall.) The stall will also be held on 8th May. Sharon has put together a list of suggestions for managing your class during the stall. The stall roster is attached to the email to staff this week containing the Walkabout link...
Playground Roster
Sharon has drafted a new playground roster for Term 2 (the new roster is attached to the email to staff this week containing the Walkabout link...) One of the changes is that football will be conducted at both recess and lunch times taken by Danielle, Emma and Kristy.
Willmot Whisper Articles due from....
Willmot Whisper articles are due on Mondays of even weeks. Please place them in the correct folder on common drive that Jill has set up - see filepath below. Please see the newsletter contribution roster for 2015 attached to this post.
K/1P and K/1A - could Suchita and Kylie put something together please
CAPA - could Sarah coordinate a report

Literacy - could Bron and Lorrinda put together a report please
Please put your article on common drive / Whisper Articles / Term 2 / Week 2

School Excellence Framework Data
School Excellence Framework data reports: available to NSW school principals
Principals to receive their schools School Excellence Framework (SEF) data reports on 27 April 2015.

As part of the resources being developed to support school leaders with the new approach to school excellence, principals will receive School Excellence Framework (SEF) data reports for their schools on Monday 27 April. The SEF data reports contain information on quantitative measures relevant to the Framework, including comparisons with similar school groups.

The Centre for Education Statistics and Evaluation (CESE) produce these reports and maintain the data.

The reports are designed to be used with other data held within the school to support leaders to:
1. conduct a robust self-assessment of the school's development in terms of the School Excellence Framework
2. inform the ongoing development of school plans, including verifying improvement measures, determining
benchmarks and monitoring of progress
3. undertake the school self-assessment process and assist with the preparation of the school's annual report.
(More information will be available on self-assessment and annual reports following further consultation with
stakeholders including principal associations).

There will be opportunities during 2015 for user evaluation and refinement of the first release report set and there are plans to expand the set as new data and measures are available. Following the first release the reports will be updated annually, as data becomes available. Principals will receive materials to assist with the interpretation of the reports.

All principals will also be emailed PDF copies of reports. Principals who currently have access to the Department's Business Intelligence (BI) tool will also be able to access the reports through BI. Reports available through BI will be interactive, allowing principals to drill down into some measures by learning domain (literacy and numeracy) or view results for student groups (e.g. boys/girls).

School Excellence Framework Data Reports

The SEF data reports provide information on learning achievements in external tests and participation, as shown through attendance and retention. For schools with students undertaking the Higher School Certificate, there is also information relating to the breadth of curriculum being undertaken at the school.

There are five reports, which are:
Value Added – information about learning growth of students after adjusting for factors that are outside the control of schools (such as students' socio-economic status)
Student Attainment – information about the performance of students
Attainment of Equity Groups – information comparing the performance of different groups of students
Student Attendance and Retention – information about the educational participation of students
HSC Curriculum – information about the type of courses chosen by Year 12 students (secondary schools only).
The School Excellence Framework (SEF) supports all NSW public schools in their pursuit of excellence. The School Excellence Framework will help schools reflect on strategic directions, activities and practices, and evaluate improvement strategies and their impact. More details are available at 2015-2017 School Planning.

Classroom PBL
Thank you to those who already have visible PBL signage up in their classrooms.
I received this great classroom PBL chart which is attached to the email to staff this week containing the Walkabout link. Please download it and refer to it when putting together your classroom PBL management plans...
L3 Facebook Group - you need to rquest to join...
SBS documentary...
The Willmot Community Group have informed us that SBS have been filming a new documentary about the area. It is called Struggle Street and will feature the Kennedy / Tetley families (see link below.)
I also found another link from a previous story they produced about the Mt Druiit area. Interesting read (Willmot does appear...)
Every Tom Hanks Movie in 7 Minutes (with Tom Hanks and James Corden)