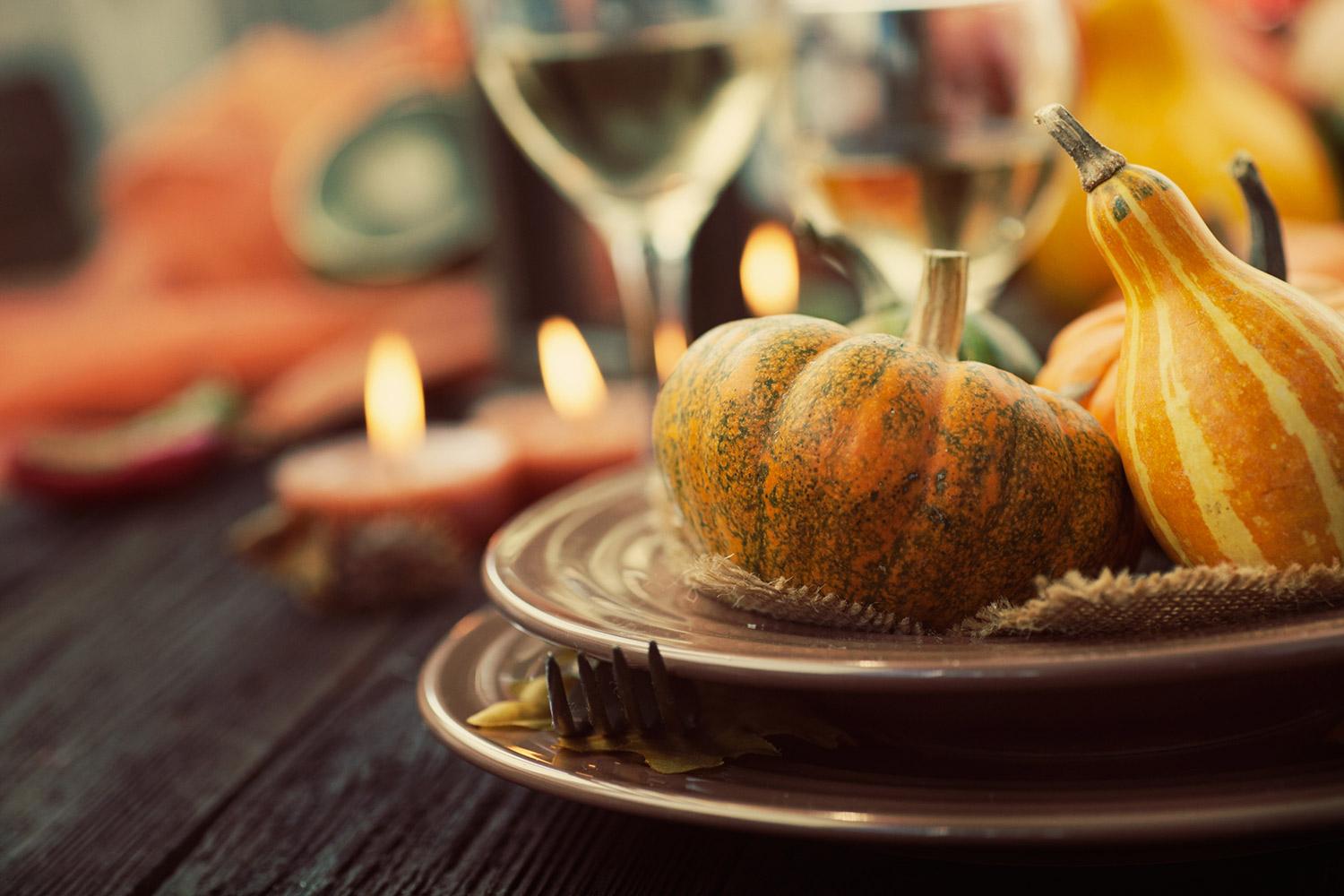 WJHS Highlights
11/11/2022
A Message from the Administrative Team
Dear WJHS families,
Parent-Teacher Conference registration closes Monday!
If you did not receive registration information from the district, please check your Spam/Junk folder before contacting the WJHS office. Please contact the office via phone at (847) 512-6600 or the office email at wjhs-list@wilmette39.org if you need help registering for conferences. The deadline to register for conferences through Meet the Teacher is Monday, November 14.

If you are meeting with your child's teachers via Zoom, I will share Zoom links when I send the newsletter on Wednesday, November 16 at 4:00 PM.
Today, on Veterans Day, we are thinking of the men and women of our community who have served in the United States Armed Forces. To all of the members our our community who have served, we share our appreciation and gratitude.
We hope you have a great weekend!
Take care,

Kate, Jeff and Eric

MathCounts
Do you like math competitions? Do you want to represent WJHS at the regional MathCounts competition on Saturday, February 4th, 2023? Then try out for the MathCounts team.
On December 1, 8 and 15, students will take 3 school contests. The 12 top scoring students will be chosen to represent WJHS at the regional competition. These 12 students will continue to practice for the regional competition on January 12, 19, 26 and February 2.
Students who do well at the regional competition may be invited to the State Competition in March. The four top scoring students from the Illinois State competition will be awarded an all expense paid trip to the National Competition in May.
Students interested in trying out should sign up by Monday, November 28 using this Google Form.
Tech Tidbit
As Quarter 1 has ended and Progress Reports became available on November 9, 2022, it's a good time to remember where to look for assignments and grades. Staying informed of your child's progress throughout the year will help support your child and partner with your child's teachers to reach their academic goals.
Powerschool - Our Student Information System where students and parents can look for attendance, grades and report cards. Students at WJHS will receive final grades at the semester mark, not every quarter. As a reminder, this is a method of communication that our teachers use to keep you informed of your child's progress in each class. Please contact your child's teacher with questions about any grade or reported assignment in the Parent Portal.
Click HERE for a quick start guide on how to login/create an account.

Click HERE for a video tutorial on using PowerSchool for parents.

If you still have problems, call the building secretaries for assistance at 847-512-6600.
Schoology - Our Learning Management System where students can digitally submit homework assignments, participate in interactive discussions, receive announcements and feedback, take tests, and more. They can also view some grades. As a parent, you will be able to view your child's daily activity within the platform, like late or missing assignments. Watch the Schoology Parent View Tutorial video to learn how to navigate your child's Schoology.
IT'S NOT TOO LATE TO DONATE TO iGNITE!

IGNITE!! It's not too late to donate to Ignite! This is a great way to give back to your child and the students of WJHS!! This year we are excited to host field trips and in-person speakers! We are well underway! Please donate now to Ignite if you haven't already! Magnets will be distributed at the end of the month, only to those who donate! Let's make this a great year!!
PTO/iGNITE! IS THRILLED TO SUPPORT BATTLE OF THE BOOKS
Battle of the Books is a reading enrichment opportunity (funded with your iGNITE! donations) available to all WJHS students. As part of a team, students read books from a list of award-winning and highly recommended titles. The program culminates in a Kahoot "Battle" to determine which team knows the books best. Students are encouraged to form teams of 4–6 students in either grade or they can register individually and teachers will help form teams. Check out the flier below for more information!
HUMAN KIND EVENT TO BENEFIT WJHS PTO
Human Kind, our spirit wear vendor is hosting a printing party. Create a custom piece of apparel, mention WJHS and they'll give 20% of your purchase back to the PTO.
This Saturday, 11/12 9am–noon and 2–5pm, 4328 Regency Dr., Glenview.
CAFETERIA VOLUNTEERS NEEDED AT LUNCH
The cafeteria needs parent volunteers! Spend 90 minutes of your day helping the school, while viewing your child from a distance (we promise they won't even know you're there!). Come at the scheduled time, check in with the cafeteria staff, and they will let you know where they need the help. You will not need to cook, simply give food to the kids. You are done once 6th period lunch is finished. Please tie your hair back or pop on a cap, otherwise the hairnet may be your only option... You've been warned! :)
Please click here to sign up for a slot or two.
CRC IN NEED OF A WJHS PARENT REP
The Community Review Committee (CRC) serves in an advisory capacity to Wilmette Public Schools District 39 Board of Education to research specific topics that will lead to improvements in teaching, learning or managing the District's operations. This year's topic is Neurodivergence. Please see the CRC website for more details. If interested, please contact amymwechsler@gmail.com.
PASS39 PARENT'S RIGHTS EVENT
November 15th, 2022
9am–11am coffee & presentation
Special Education Attorneys Cleary & Hansen, LLC
**RSVP for address**
Questions in advance to:
FROM WILMETTE CIVICS AND SAFETY: BUILDING SAFER COMMUNITIES
Join Wilmette Police Chief Kyle Murphy & Wilmette resident/retired FBI agent Phil Andrew, for a firearm safety program providing info on crime prevention & reporting suspicious activity. Hosted at the Wilmette Public Library on Nov 14, 7–8 pm.
District Update
Board of Education Meeting
The Board of Education will hold its regular monthly business meeting on Monday, Nov. 14 at 7 pm at the Mikaelian Education Center. The Board will hear presentations on our social-emotional learning assessments and long-term enrollment projections. Additionally, the Board will review the tax year 2022 estimate of levy as well as hold a discussion on several Board policies. Click here for access to the complete meeting agenda and materials.
Parent/Teacher Conference Information
Registration remains open to our families for virtual parent/teacher conference scheduling. The sign-up window will remain open until Monday, Nov. 14. Families who requested an in-person conference have already received information regarding their pre-scheduled appointment. All parent/teacher conferences will be held on Nov. 16-18, directly before Fall Break.
Gripp Grants Awarded
This week, three Gripp Grants were awarded to District 39 from the D39 Educational Foundation! We are excited to continue to provide a first-class educational experience for our students and are grateful to the Educational Foundation for their ongoing support of innovation within our schools. Congratulations to the following Gripp Grant award recipients.
Podcasting at Highcrest - This grant will be used to purchase podcasting equipment with the goal of creating and maintaining a podcast in which HMS students are the drivers of topics, interviewing, editing, and publishing.

Sensory Boards for Each Elementary School - These sensory boards allow our teachers and students to attach tactile, functional, and visual objects to touch and explore. These support development of fine and gross motor skills, language development, problem-solving skills and more for our students with sensory needs.

Living Wall at Highcrest - This grant will be used to purchase an 8'x8' vertical garden to add to Highcrest's outdoor garden space. Students will research the best plants to be part of this wall and share the responsibility for caring for them.
Parent Education Event
Thank you to all of our families who attended this past Wednesday's screening of "The Upstanders" followed by a panel discussion on cyberbullying. Next month's Parent Education event, "Being an Ally: Supporting Inclusivity and Approaching Difficult Conversations at Home," is scheduled for Wed., Dec. 14 at 11am and is part one of a three-part series. Parents can participate virtually via Zoom or in-person. Please click here to register for this event and click here for the full schedule of the 2022-23 parent education events.

Wilmette's Building Safer Communities Event
District 39 continues to partner with the Village of Wilmette and our Wilmette Police Department to support safe communities and schools. Please consider attending the upcoming Building Safer Communities Event offered by the Village of Wilmette and the Wilmette Police Department on Monday evening at the Wilmette Public Library. Visit this link for additional information on this event and explore the Wilmette Firearm Safety page for tips, resources and important programs offered to Wilmette residents related to firearm safety. Keeping our communities safe is all of our responsibilities.
Community News
LINK: http://www.wilmette39.org/news/community_events
New Trier is offering Beyond Diversity for Community Members. The sessions will be on December 9 and 10 at New Trier Northfield Campus from 8:30-3:30. Participants must attend both days. These sessions are specifically designed for community members.

USA Hockey is hosting a "Try Hockey for Free" event at Centennial Ice Rink tomorrow, November 12 from 10:10 - 11:10 a.m. If your child is interested in hockey, this is a great way to try the sport.
Wilmette Police Chief Kyle Murphy and Wilmette resident/retired FBI agent Phil Andrew are hosting a firearm safety program that provides information on crime prevention and reporting suspicious activity. Chief Murphy will also provide an overview of the Village's social services. The event will be held on Monday, November 14, 7:00 - 8:00 pm at the Wilmette Public Library Auditorium.

PASS39 is hosting an in-person Parent Education Event on Tuesday, November 15 at 9:00 a.m. Special Education Attorneys Lara Cleary & Jennifer Hansen will explain parents rights and provide tips on how to advocate for children. RSVP and send questions in advance to Pass39@wilmette39.org. The location will be provided once you have registered for the event.
The Trevians Girls Softball Association is adding players born in 2011 (or younger) to travel softball teams. Good athletes who want to learn the sport, receive high quality instruction during indoor workouts and will play in spring & summer seasons. Contact Kelsey Farmer for more information.

Wilmette Jr. Trevians are recruiting Kdg-2nd graders to play hockey in House Mite and Mini Mite programs. Season runs from September - February. Contact: leslie.humbel@yahoo.com

PICKLES - kids supporting kids is a local nonprofit that provides free peer-to-peer support and resources for kids ages 6-18 affected by a parent's cancer diagnosis. These fun, supportive youth groups meet monthly at Winnetka Community House. For more information: www.picklesgroup.org

New Trier Township offers a Food Pantry 10am - 4pm weekdays for families that live/work in the township. NT Township also offers Emergency Financial Assistance, Legal Aid Clinic, property tax assistance, social service referrals and other available resources. Go to www.newtriertownship.com for more information.
Wilmette Food Pantry is open every Tuesday 10:00-11:00 am at Trinity United Methodist Church.

"Best Step Tutoring" offers free online tutoring for PreK-12 grades.
HMS/WJHS: Scout Troop 2 Wilmette email: bsatroop2wilmette@gmail.com

WJHS 8th Grade Girls: Regina Dominican High School is reaching out to current 8th grade girls who are interested in learning more about becoming an RD Panther! Shadow Day is November 17th. visit www.rdpanthers.org to register for this half-day event.

Wilmette Junior High School
Kate Dominique
Kate is using Smore to create beautiful newsletters
Principal at Wilmette Junior High School; love being an educator and working with young people; value spending time with friends and family