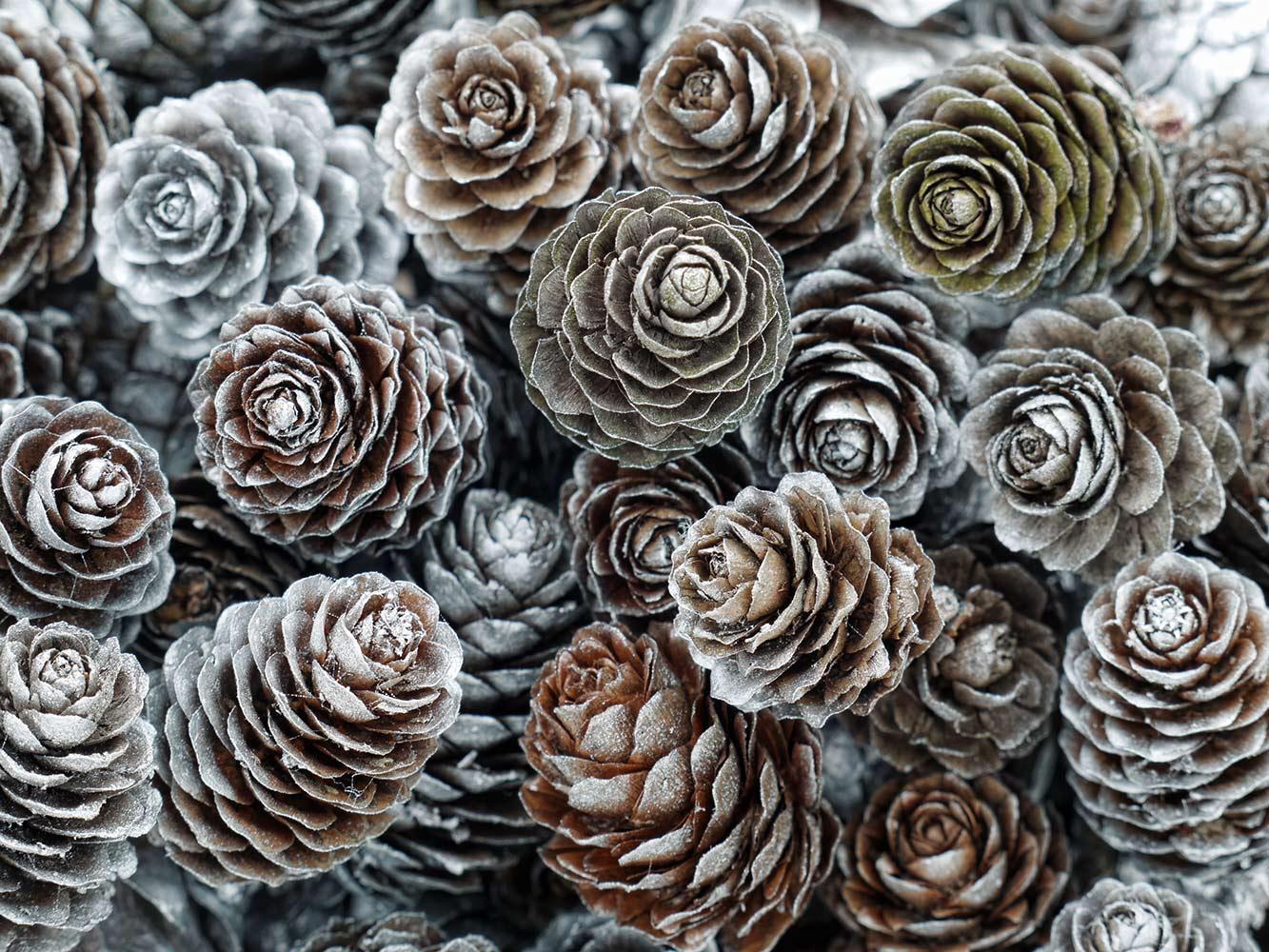 AHS Tiger Tales
December 5 - December 9
Information for All Students
AHS Curriculum Night: Our Curriculum Night will be Thursday, February 16, 2023. Curriculum Night is an opportunity for students and parents to sample all that AHS has to offer, live and in person! Students and parents start in the auditorium with a presentation from administration and counseling and then are released to discover classes they are interested in taking. More information will be provided as the date approaches.
AHS Theatre presents Tartuffe: AHS Theatre will perform the comedyTartuffe, written by French playwright Moliere in 1664. The adaptation for the performance was translated into English verse by Richard Wilbur. Join us in the AHS Theatre for this hilarious comedy. Tickets are $10 each and can be purchased on MSB using the linked dates and showtimes below.
The Sheet's Photography Competition: AHS's literary and art magazine is hosting a Photography Competition for Auburn High students through Monday, December 12.

The theme of the competition is "changing of the seasons."

Photographs can be submitted via the QR code in the attached image.
Prizes will be offered to the 1st, 2nd, and 3rd place contestants.
Any works submitted in the competition have a chance of being printed in The Sheet's magazine at the end of the year.
Any questions regarding the competition can be sent to thesheetauburn@gmail.com or Ms. Muschara in room 1343.
HOSA Shirts: Purchase your AHS HOSA t-shirt on MySchoolBucks today! They are Comfort Color shirts, and there is a short sleeve and long sleeve option. The deadline to purchase is Monday, January 9. Contact Ms. Osborne (ldosborne@auburnschools.org) with questions.
FCCLA Shoe Drive: This holiday season, FCCLA is honoring the life of Dylan Pegues, who was a valued member of FCCLA and a lover of shoes. Shoe Drive donations will be given to the Big House Foundation to bless foster families in the area with new shoes this season. Please see the flyer for additional details.

To participate and join the raffle for a D1 Life Sweatshirt, do the following by Friday, December 9:

Buy a new pair of shoes.
Bring the shoes to Ms. Echols's room, room 3129, and add them to the stack.
Add your name and sweatshirt size to the raffle bucket.

The raffle winner will be announced December 12.
ACS Job Opportunity for Early Release Students

: Auburn City Schools's After School Program will be hiring in January. Any AHS student who has Early Release and

would like to be considered for a position should email their resume to amarshall@auburnschools.org. Please see the flyer for additional information about duties and work hours.
Reminders from Previous Weeks
Auditions for Seussical the Musical: All interested students who can sing and dance are invited to audition for AHS Performing Arts production of Seussical the Musical on Wednesday, December 14, at 3:45 p.m. & Thursday, December 15, at 2:00 p.m. (after exams) in the AHS auditorium. Callbacks will be Friday, December 16 at 2:00 p.m. (after exams). Students can pick up an Audition Packet in the choir room or theatre room.
Exam Policy:

Midterm and Final Exams are mandatory. All classes give graded assessments on the day of exams.

Teachers may not approve alternate exam schedules. No exemptions are given for end of course, semester, or term exams. Prior approval by the administration is required in these cases. Administration may approve an alternate exam schedule for a student on an individual basis if it is warranted.




Final Exam Weeks: The first two days of exams run on our regular bell schedule and are exam days for alternating day classes. The last two days of exams are half days and operate on a shortened bell schedule. These last two days are for remaining alternating day courses and everyday courses. Students will eat with their "first exam of the day" teacher/class. See the exam calendar and exam half-day schedule images below. Seniors take spring exams during their last week of school.
Seniors
December Completers and Parking Hangtags: December completers must turn in their parking hangtag to the office on their last day. Students who have a sibling who is a junior or senior and plans to use the pass after the registered senior completes coursework, please contact Mr. Rice as this transfer must be handled through the office. As a reminder, sophomores are not eligible to park on campus.
December Completers and Technology: All December completers must return their school-issued iPad and accessories (Apple 20W Power Brick and Apple Lightning to USB-C Power Cable) to the AHS Library no later than the date of their last final exam or by 1:00 p.m. on Friday, December 16!

Should Seniors not return the iPad and accessories in good condition, diplomas and transcripts will be held.

Charges for Missing/Broken Items:

Missing/Broken Case: $100
Broken Screen: $99
Power Brick (Apple 20W): $19
Apple Lightning Cable/Cord (USB-C): $19
Student Organizations
Diversity Council Meeting - Monday, December 5, at 3:45 p.m. in the schola
Gardening Club Meeting - Monday, December 5, at 3:45 p.m. in room 1338
Student Council Meeting - Tuesday, December 6, at 7:45 a.m. in the schola
Key Club Meeting - Tuesday, December 6, at 3:45 p.m. in the cafeteria
ACE Meeting - Wednesday, December 7, at 3:35 p.m. in the schola
EDUCATE Meeting - Wednesday, December 7, at 3:45 p.m. in room 1110
Environmental Action Committee Meeting - Wednesday, December 7, at 3:45 p.m. in room 1338
Biology Club Meeting - Thursday, December 8, at 3:45 p.m. in room 1338
Important Dates to Remember
Winter Exams (alternating day classes) - Tuesday-Friday, December 13-16

Winter Exams (every day classes) - Thursday and Friday, December 15 and 16 (half-day schedule)
Winter Holiday - December 19-January 4
First Day of 2nd Semester - Thursday, January 5
AHS Curriculum Night - Thursday, February 16
General Reminders
ALL students need to join the Counseling Schoology Page, access code CDKZ-ZVQ7-GTSJS.

Late Arrival, Early Release, and Off-campus Dual Enrollment students must secure reliable transportation to be on campus for AHS Traditional courses and off campus otherwise.

Students' Schoology logins are their school username and their school lunch number (ex: jjsmith/1234)
Where to Find Help
Medical/Health Needs & COVID-19 Reporting: Contact our school nurses!
Nurse Alissa Compton, agcompton@auburnschools.org

Nurse Krystal Lorton, kllorton@auburnschools.org
Academic and/or General Assistance: Contact our school administrators!
Families with Last Names A – E: Ms. Justina Wills, jmwills@auburnschools.org

Families with Last Names F – K: Mr. Chris Hames, cshames@auburnschools.org
Families with Last Names L – R: Mr. Jamie Rice, jsrice@auburnschools.org
Families with Last Names S – Z: Ms. Beth Antoine, ecantoine@auburnschools.org
Auburn High School Principal: Dr. Shannon Pignato, sjpignato@auburnschools.org
Academic and Emotional Support: Contact our school counselors!
Families with Last Names A – E: Ms. Isalie Corneil, icorneil@auburnschools.org
Families with Last Names F – K: Ms. Marie Harris, mnharris@auburnschools.org
Families with Last Names L – R: Ms. Heather Langford, khlangford@auburnschools.org
Families with Last Names S – Z: Ms. Nichole Warren, nmwarren@auburnschools.org
Mental Health Counselor, Student Services and Support: Ms. Sheryl Smith, ssmith@auburnschools.org
Technical Assistance: Use the Help Desk!
On our school webpage: https://www.auburnschools.org/domain/2254
Ways to Stay Informed: Visit these websites!
Auburn City Schools - https://www.auburnschools.org/
Auburn High School - https://www.auburnschools.org/ahs
Auburn High Twitter - https://twitter.com/AHSAuburnTigers
Auburn High Facebook - https://www.facebook.com/AHSAuburnTigers/
City of Auburn - https://www.auburnalabama.org/
Auburn High Schoology - https://acs.schoology.com/login/ldap?&school=297955122
Alabama Department of Public Health - http://www.alabamapublichealth.gov/
Shannon Pignato
Shannon is using Smore to create beautiful newsletters