Trailblazer Tribune
BRIDGE VALLEY'S NEWSLETTER
Spotlight on Learning to Learn Skills at Bridge Valley
At Bridge Valley, we not only believe in the importance of academic growth but also the value of social and emotional development. Our goal is for students to become independent problem solvers who are able to work collaboratively, show respect for one another, and demonstrate good citizenship. To learn these lessons, teachers provide explicit instruction in the areas of social skills, problem solving, and self-reflection. Students are then able to gain experience and practice during classroom meetings, cooperative learning tasks, and unstructured time such as lunch and recess.
During the month of February, we will communicate some of the specific ways that we work to develop these successful life skills with students. We will also share some ideas and techniques that you could employ at home to support the social and emotional growth of your children.
Kevin Cochran and Kelly Carter
Bridge Valley Students get fit at Fit Fest!
The Warwick Police demonstrate the Recon Scout and Avatar robots
Counselor's Corner
It's normal for children and adults to feel worry or stress from time to time. Although when the stress or worry start to manifest, it can affect students academically, emotionally, and socially. When children are taught strategies to help manage uncomfortable feelings they feel more resilient, more in control, and have increased self-confidence. Some strategies you can practice at home to help alleviate excessive stress or anxiety are deep breathing techniques, changing negative to positive thoughts, and progressive muscle relaxation exercises.

Deep breathing exercises - A way to practice deep breathing is to ask your child to pretend there's a delicious cake in front of them with candles in it. Ask them to breathe in slowly through their nose to smell the cake and then blow out slowly through their mouth to blow out the candles.
Changing Negative Thoughts to Positive Thoughts –If your child is feeling down and thinking negatively, work with them to identify their thoughts and then change it to something positive. For example, if your child is worried about a math test and says, "It's too hard. I can't do it." Remind them that they're thinking is controlling their feeling. Work with them to change their thoughts to, "I can try my best. It's okay if I make a mistake" and then reflect with them about how their feelings changed when their thoughts changed.

Progressive Muscle Relaxation Exercises- These exercises target different muscles that may become tense if a person is stressed or worried. An exercise to practice for hand relaxation is to pretend you're making lemonade. Ask your child to pretend there is a lemon in their hand and they want to squeeze it as hard as they can for ten seconds and then release. For foot relaxation, ask your child to pretend they're standing in sand and they want to squeeze and wiggle their toes as deeply as they can into the sand.
These strategies aren't just for children. You can practice with them to help you both feel relaxed!
Miss Melberger and Mrs. Applegate
Student Support Counselors
Enjoy a Little Music
Click play to listen to Mrs. Chaplin's third grade class play, Home Alone. Thank you for Mr. Gromball for sharing this melody!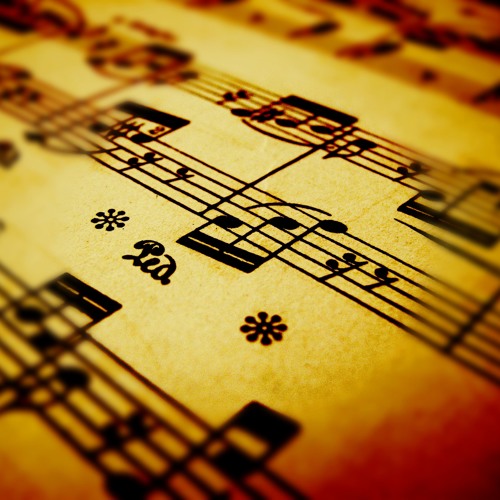 KMCarter
3 Chaplin by KMCarter
Science Alive Needs Volunteers!!
Just Running
It's almost time for BV's very popular running program. Students in 2nd - 6th grade are invited to participate. Just Running promotes exercise, good deeds and healthy nutrition. The program will be held every Wednesday, 3:30 - 4:30pm from March 30th to May 11th. To help make this another fun and successful season, we are looking for parent volunteers. If interested, please contact Bridget Loftus at Bridgetm24@msn.com. You do not need to be a runner to participate. More information about the program and registration will be out in mid-February.
Kindergarten and New Student Registration
Volunteering at BVE
We value the time our BVE community members give to the school and the children, be it classroom time or school wide events. To learn more about the many committees or to join a specific one, please visit the Committee Page under Parent/Students/Home and School/Committees or BVE Committees.
Labels for Education
Labels for Education
is a fun and easy program where families and members of the community work together to "Earn Free Stuff" for their school! Simply collect and bring in the UPCs from over 2,500 participating products. Let's help Bridge Valley start checking items off the wish list. To view list of participating products
click here
.