St Cecilia's News
St Cecilia's Catholic Primary School - March 2018
Journey through Lent
Many thanks to Father Rob who joined us today to lead our Service of Reconciliation for children in Years 2-6. He is pictured above with all the children who brought up the boxes of reflection, filled with the children's reflections on what they have done wrong since their last reconciliation. In a thoughtful service Father Rob reminded the children to listen to the good voice within us. In case you children like arts and crafts at home, there is a link here to some lovely Lenten arts and crafts activities:
Book Character Day
With all the snowy weather, we ended up having two book character days this month, many thanks for all your patience in arranging the costumes, the children had great fun, it was good to see the breadth of reading experience that our children enjoy from talking to them about their current reading habits that week. We share some pictures from the day above.
The week got off to a great start with a retelling of the Day the Crayons Quit by St. Teresa's Class. I know that the children enjoyed the story, it's a great idea, to revisit the story I have included a retelling that I have found on Youtube for you to share as a family. When you were little, what was your favourite crayon?
https://www.youtube.com/watch?v=Avv3p_f1CJ8
Class Dojo - Pilot Programme Success and School Wide Implementation
Two of our year groups, Reception and Year 6, have been piloting an app called Class Dojo for us. Class Dojo offers lots of different features and helps schools to communicate with parents more effectively. It is in use in half of the schools in America and is popular world wide. A big bonus for us is that it is completely free of charge in its current form.
We recently surveyed parents at the end of the pilot project and the feedback has been very positive.
45 parents replied to the survey
92% of parents rated their experience of Dojo as close to 'wonderful.'
82% received just about the right amount of information from us, with 18% wanting more.
Whilst 80% of parents felt closer to their child's learning, 60% of respondents felt much closer.
Parents then provided individual comments on our use of the system in school, thanks for all the feedback, they will help us to develop the system more effectively.
In a few weeks time a new data protection law comes into effect across Europe, GDPR. We have been waiting for Class Dojo, a U.S. based company. to commit to changing their processes in Europe and we have just received confirmation of their compliance in time for May.
For parents new to Class Dojo in grades other than R and 6, you will receive a separate newsletter with lots of information about the app. All children in school, from Nursery to Year 6, will be enrolled in Class Dojo as part of our learning programme in school.
You will also receive a sign up login key from your child, this is a printed letter, you will need this key to link your phone app to your child's account. Look out for the letter in your child's bag over the coming days.
Class Dojo can send notifications to your mobile and we will use it for whole school communication, reminders and celebrations from teachers and for emergency alerts. Please see security and privacy information on the Class Dojo website.
Sports Day Planning
Our Sports Day will take place, for Years 1-6 at the David Weir Sports Centre on
Friday 15th June
. Our small site limits the range of events that we can offer. We hope that by moving off site we can have a bigger more memorable experience for the children, whilst using the extra space to enable a wider range of sporting events and challenges.
Moving sports day offsite is a complicated business and we hope that by all working together we can work towards a successful day for everyone.

Sports Day will commence from 8.50am with registration before the Opening Ceremony at around 9am. We anticipate the day ending at 3pm.
Should it rain on the day, we will have use of the indoor sports centre, although our ability to host parents will be reduced.
We are busy now preparing the events and the timetable. Parents are welcome to join us for the whole day, we will send out a timetable for each class nearer the time - there will be a community picnic at lunchtime.
One of our first challenges is getting to the Sports Centre and making the most of our time there.
Whilst Foundation Stage classes will be open here at school - they are not attending Sports Day, we would like all other pupils to report straight to David Weir Centre for 8.50am and to go home from there at 3pm. We anticipate buses departing David Weir at 2.40pm. to return to school. Children may go home directly from the centre with parents or nominated contact.
We can arrange transport for children whose parents will not be available on the day, buses will leave St Cecilia's at 8.30am and return at 3pm. and parents will need to reserve a seat for their child on the buses.
A separate email will be coming to you next week from Mrs Saunders with a link to an online form to let us know about whether or not your child will need a seat on a school bus, single or return.
Safety with Online Apps - Live Streaming
I spent last Friday at the DigiSafe Conference with other school leaders from across London. We heard from a number of agencies involved in protecting children, families and schools from harm.
I have uploaded some of the links to resources to the safeguarding section of our website. The most concerning aspect of the day was when we learnt more about the new trend in young people of live streaming with apps like YouTube, Music.al and Yubo. Does your child live stream? Are they on any of those apps?
We learnt that many of these apps are targetted by paedophiles in their hundreds, often all focussed on an individual child. They inform each other using other internet platforms and close in on the child that is streaming. If your child is live streaming please make sure that you keep an eye on them, it's best to live stream in family spaces, never in bedrooms and keep digital safety on the agenda at home.
We are currently updating our policies and guidance for parents and children around internet safety and will be talking to them about live streaming as part of our process of asking primary years children to sign "Acceptable Use Agreements."
Friendship Week - Hope Bus
We were excited to welcome the 'Ark Bus' last week as part of our Friendship Week. A team from the Power of Words project joined us to help build and improve friendship across the school. The project is run by volunteers from the Jeremiah Project which is made up from an ecumenical collective of Church's in Mitchum.
The Power of Words project allows both our children and staff to really consider how our words can give life and be positive or crush and bring harm. Through song, fun and scripture the children learn the importance of their words, and the effect they have upon others.
Each class visited the double-decker bus during the week. There were challenges set on the day to be done at school, home and in the community.
When completed each child will receive a certificate and a Power of Words metal pin badge to wear and remind themselves of what we are promoting as a school, please ask your child for more information.
Whilst on the bus the children enjoyed singing My Words Are Powerful with the team, we include the song below for you to sing as a family!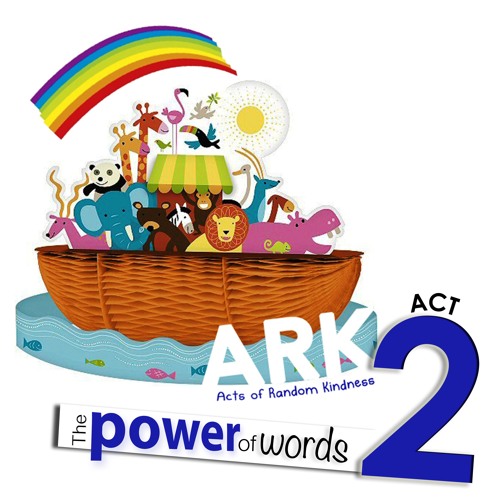 Head of St. Cecilia's
My Words Are Powerful by Head of St. Cecilia's
Best wishes for the remaining weeks of Lent, look forward to seeing you on Class Dojo.
We have a PTA Meeting next Monday night in the school hall to discuss the election of a new Chair and upcoming events. look forward to seeing you there, an RSVP form is shown below.
To all our families of Irish heritage, may I wish you a very happy St. Patrick's Day for Saturday.

Vince Burke
Head Teacher
PTA Extraordinary Meeting
Monday, March 19th, 7pm
St Cecilia's Catholic Primary School, Worcester Park, Sutton, UK
Worcester Park, England
RSVPs are enabled for this event.
Bikeability Easter Courses
EASTER HOLIDAYS 2018
Free training for children in Year 5 and above
who live or attend a school in Kingston or Sutton
Bikeability Level 1 & 2 Courses:
10.00 – 12.00. Various venues in Kingston and Sutton
This week-long course (depending on numbers) introduces young
cyclists to riding on quiet residential roads.
Training includes:
■ Bike checks ■ Control skills ■ On-road cycling ■ Highway Code
■ ■ ■ Please click here to read Information to Parents ■ ■ ■
■ ■ ■ Click here to complete the Booking Form ■ ■ ■
Advanced Bikeability Level 2 / Level 3:
AM or PM. We come to you
A 2 hour one-to-one session aiming to give young cyclists the ability
to make road journeys independently. Two trainees can share the session.
Only suitable for Level 2 achievers in Year 6 or above.
Book on-line from the Cycle Skills section of our website
Training may include:
■ Route planning ■ Roundabouts ■ Traffic lights ■ Main roads
Enquiries:
sustainable.transport@kingston.gov.uk or 020 8547 5826
St Cecilia's Catholic Primary School
St. Cecilia's News is published at the end of each month.
Mailing List
This newsletter is sent to you via Smore.com and sent to you via their server. To do this, we need your up to date email address on our school system, SIMS. We do not take the emails from ParentMail. Please make sure that you inform the school office of any email change as well as ParentMail.
office@stcecilias.school
Please note - Smore emails can end up in your spam or junk filter, best to add them to your approved list. Thanks.