William Wordsworth
The World Is Too Much with Us
Life of Wordsworth
-Born April 7, 1770 in Cumberland, in the English Lake Distract
-Moved to St. John's College in Cambridge

-Graduated in 1791
-Friends with Samuel Taylor Coleridge (The Rime of the Ancient Mariner)

-Married Mary Hutchinson and had 5 children, 2 who died as infants
-Eventually became a distributor of stamps in Rydal, England
-Died in Rydal on April 23, 1850
Introduction to William Wordsworth
Contributions to Poetry
-
Descriptive Sketches
in 1793 (first collection)
-Lyrical Ballads with Coleridge in 1797
-Poems in Two Volumes in 1807
Included "The World Is Too Much With Us" and "Ode: Imitations of Immorality from Recollections in Early Childhood."
-
The Excursion
in 1814
-Appointed England's poet laureate
-The Prelude was considered his greatest work
Epic, autobiographical poem
The World Is Too Much With Us
Poem Explanation
Lines 1-4
The "world" symbolizes a culture of material goods
The problem of Materialism has been and will continue tobe a problem in the future
Focus on material things diminishes other things are more important in life
Respect for nature has been lost
Material wealth is not worth the loss of nature to humanity
Lines 5-8
Explains how people are disconnected with nature
Lines 9-14
Continues to develop his argument, saying nature goes completely unnoticed
Describes the vision he would prefer
Says he would rather live in a pre-Christ, pagan world so that he could see nature differently than modern people do
He can look across the sea and see pagan gods
Explains how this would make him happoier
Literary Devices
-Juxtaposition/Comparison
Says that the world is too much with us, even before and after our time
-Personification
Talks about the Sea and nature and their features
-Allusion to various religion
Paganism, Mythology, Christianity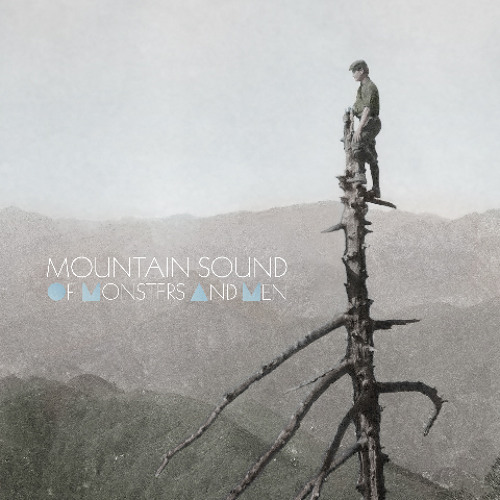 Republic Records Staff
Of Monsters and Men "Mountain Sound" by Republic Records Staff
Works Cited
"The World Is Too Much with Us."
Poetry for Students
. Ed. Sara Constantakis. Vol. 38. Detroit: Gale, 2011. 299-315.
Gale Virtual Reference Library
. Web. 21 Feb. 2016.
"Introduction to William Wordsworth." YouTube. YouTube, n.d. Web. 21 Feb. 2016.

"Mountain+sound Search Results on SoundCloud - Listen to Music." SoundCloud.
SoundCloud, n.d. Web. 21 Feb. 2016.