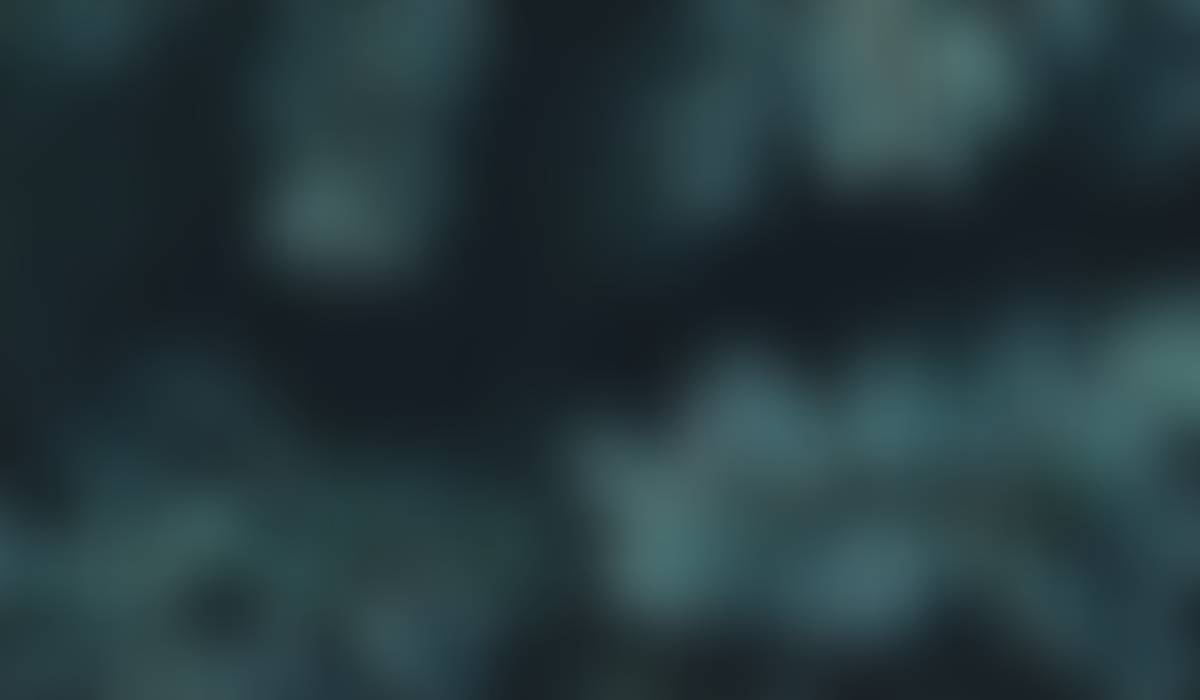 Red Wing Public Schools -- ISD 256
Weekly e-news Jan. 9-15, 2022
Jess Peña is the new Student Nutrition Services director. On Thursday, Jan. 6, 2021, she had Superintendent Karsten Anderson (far right) at work in the RWHS kitchen.

Positive about students' nutritional needs
MEET JESS PEÑA
Jess Peña discovered a passion for nutrition while working in a school kitchen as a three-hour employee.

"Right then I knew that I wanted to do more and make a difference," says Red Wing Public Schools's new director of Student Nutrition Services.
That passion led her to eight years in the school kitchens … and eventually evenings and summers in college classrooms; she earned a Bachelor of Arts in Individualized Studies:School Nutrition Advocacy and Management.
She joined RWPS on Dec. 29, and marked her first full week of school in session Friday, Jan. 7 – and some 16,000 meals served.
"My early impressions of RWPS is how very kind and welcoming everyone has been and so helpful! I even had a welcome letter that everyone signed with a chocolate treat alongside it," the director said.
What brings you to Red Wing Public Schools?
I was an untraditional college student and graduated in May. I was ready to take the next step in my school nutrition career and this opportunity came up and I am excited to be here.
I am looking forward to meeting new people and creating a strong positive nutrition program.
Describe some of your professional involvement.
Currently I am involved with the Minnesota School Nutrition Association serving as the Nutrition Committee chair advocating for school nutrition and selling it to everyone.
(See her in action as interviewed by WCCO-TV this past week.)
At the federal level I go to Washington, D.C., to a conference called the Legislative Action Conference to lobby and meet with senators to represent school nutrition and present our position paper to them about the latest issues we want to educate them on.
What is something people might not know about school nutrition services?
Something people may not know about school nutrition is that we have many guidelines to follow since we are a federally funded program and we try to be very inventive with the guidelines we are given.
What are some of the current challenges?
Some current challenges that we are facing are supply chain issues. I think the best way of tackling this is to improvise and check in with other districts to see how they are dealing with them. I also need to just make sure I am well informed of the issues.
When not working, where do your interests take you?
I am a mom of three and a puppy. We live in New Brighton about an hour north of Red Wing. Some of my hobbies include working as an on-site hair stylist to brides and their bridal parties which can be stressful at times but mostly fun. My favorite outdoor activity would have to be going on walks in parks with a friend or sometimes alone listening to my latest playlist.

Students completed a gumdrop tree STEM activity in Mrs. Schneider's fifth-grade at Burnside Elementary School.
Brrrr! But all turned out well
Few people knew how close Red Wing High School came to an unexpected no-school "cold day" -- or week -- on Monday, Jan. 3, 2022.
One of two units that supplies fresh air to the entire academic wing failed during winter break. Working over the New Year's holiday, the Red Wing Public Schools Buildings & Grounds crew and a local electrician pulled a spare from storage, replaced the motor and by Sunday afternoon had fresh, warmed air circulating.
This was vital, not only because of heat but because fresh air is imperative -- especially in the COVID-19 pandemic.
"Had we not had that motor replaced, we would not have had school, It's that simple," Director of Buildings & Grounds and Technology Kevin Johnson said.
"It was a fun morning at 13 below to exchange out the big steel motor," he joked.
Superintendent Karsten Anderson praised Buildings & Grounds for their foresight to have vital parts on hand. That practice has alleviated issues during this time of national supply chain woes.
"We had one spare engine," Johnson said, adding, "We're going to replace it."
THIS WEEK AT RWHS
Jan. 10: Grades 7-8 choir concerts, 7 and 8:30 p.m., Hovda Hall.

Jan. 11: #TeamNemanich Tuesday. Wear your shirts and/or burgundy.

Winger Study after school.
Jan. 12: 10th graders, bring Chromebooks and chargers to advisory to exchange for new ones.
Jan. 13: Winger Study after school.
Jan. 17: Martin Luther King Jr. Day, no school.
Jan. 18: Winger Study after school
#TeamNemanich Tuesday. Wear your shirts and/or burgundy.
Jan. 19: 11th graders, bring Chromebooks and chargers to advisory to exchange for new ones.
Jan. 20: Winger Study after school.
Jan. 21: Second semester ends.
Important links:
Activities calendar * RWHS website * Student newsletter
Community Education and Recreation
New class brochure for 2022!
Upcoming youth classes
Monday, Jan. 10, Youth Beginner Boxing, ages 8-17, 4:15-5:15 p.m. Cost: $70

Tuesday, Jan. 11, Winter Adventures, grades 3-6, 2:45-4:45 p.m. Cost: $8

Friday, Jan. 14, Parent's Night Out, 6:30-9:30 p.m. Cost: $25
Upcoming adult classes
Thursday, Jan. 13, It's Never Too Late To Say "Yes" to Your Next Adventure, 5:30-6:30 p.m. Cost: $5
Monday, Jan. 18, Learning on Tap Lecture Series, Ages 21+, 7-8 p.m. Cost: $65
Tuesday, Jan. 19, Yoga for Health and Healing, 5:30-6:30 p.m. Cost: $45
Important links: Community Education, Community Recreation, Winter class brochure
Reading every day -- with a sweet incentive
One expectation Sunnyside teacher Neil Lahammer had for his third graders was to read over winter break. To encourage this, he invited families to send him a picture of their child reading and he put together a photo gallery on the classroom website.
"I talked to my students before break as well and said they would get a little treat if they sent me a picture, too. Here's one of my students reading with her stuffed bunny and pet dog," he said.

Twin Bluff
Above: Students of the month.
Jan 10-14: FastBridge testing

Jan. 17: Martin Luther King Jr. Day; no school.
Jan. 21: Quarter 2 ends
Important info and links:

Hours: 7 a.m. to 3:30 p.m.

Phone: 651-385-4530
Attendance: 651-385-4550 or tbmsattendance@rwps.org
Kids Junction -- 651-385-4633
Burnside
Above: Students of the month.
This week & next:
Jan 10-14: FastBridge testing

Jan. 17: Martin Luther King Jr. Day; no school.
Jan. 21: Quarter 2 ends
Important info and links:
Hours: 7 a.m. to 3:30 p.m.
Phone: 651-385-4700
Attendance: 651-385-4715 or BESattendance@rwps.org

Kids Junction: 651-385-4709
Sunnyside
On Monday, Jan. 3, we announced our December Winger Pride winners. Read about it in the January newsletter.

Jan 10-14: FastBridge testing

Jan. 17: Martin Luther King Jr. Day; no school.
Jan. 21: Quarter 2 ends
Important info and links:

Hours: 7 a.m. to 3:30 p.m.

Phone: 651-385-4570
Attendance: 651-385-4580 or SESattendance@rwps.org
Kids Junction: 651-385-4587
Ostendorf succeeds Roe
Anna Ostendorf learns best, she says, by jumping in.
One year into a four-year term on the Red Wing School Board, the relative newcomer made the leap to chair; fellow board members elected her Monday, Jan. 3, to lead them. They elected Arlen Diercks the vice chair.
"With three board seats up for election this fall, and Pam Roe not interested in continuing to serve as chair, I felt it was important for one of the newcomers to learn that role, especially while a wealth of experience is still on the board with us," Chair Ostendorf said.
She is not without personal and professional experience herself, having served as executive director of two nonprofit organizations and on several other boards. She also has received Minnesota School Board Association training with fellow members to learn more about the specifics of school board structure.
"I still have a LOT to learn," she says. "Joining the School Board is a little like trying to drink from a fire hose in terms of the amount of information one needs to learn quickly. I know a great deal more than I did last January, but I'm also well aware that I have much to learn."
She adds, "I have appreciated working under the leadership of Pam Roe as chair and Jim Bryant as vice chair, as well as Arlen Diercks as a committee chair, and other district employees as leaders of their committees. I learn best by diving in and being an active participant and I will certainly be doing that as board chair."
Challenging times
She outlined three of the top challenges she sees facing Red Wing Public Schools:

The pandemic.
COVID-19 is still a major challenge both in terms of what we're currently facing (students and staff out due to illness) and the effects of almost two years of stress and uncertainty. I think it's important that we evaluate what we've learned from COVID and how we've addressed its challenges and how we can apply those lessons moving forward.
RWPS culture.
School culture in general, including staff and student morale, is also an area of concern. Red Wing is not alone in facing this challenge which I think has grown out of the stresses of the pandemic as well as divisiveness in our country. We need to remember that all of us in the district have the same big goal: our mission and vision to which we draw attention at every board meeting. We may have different ideas about how to achieve those goals but we're on the same team. I believe that we as a board can do a better job of engaging with students, staff, and our town to build a greater sense that we are an interconnected community and to improve school culture in the process
Equity.
Striving to achieve equity is always a challenge. We have developed an equity plan and will continue to follow it to continuously improve our district. At the same time we need to be aware that the plan may have gaps in it and may need adjusting as we continue to learn. Equity is about making sure each student has what they need to be successful. Equity means that we provide a place where all students feel safe, welcomed, and supported. We need to be conscious of this challenge and keep it in mind as we make decisions.
Joining her in leadership positions are Vice Chair Arlen Diercks, Treasurer Jim Bryant and Clerk Jennifer Tift.
Board Chair Ostendorf took the gavel immediately after being elected Jan. 3. She will convene her first Committee of the Whole meeting at 5 p.m. Tuesday, Jan. 18, followed by the regular board meeting at Red Wing High School.
"To be honest, I am intimidated by the challenge of being board chair but I know that growth comes from being vulnerable and pushing beyond what's comfortable or familiar. I am scared but also excited to grow as a person and to help our district grow as well," she says.
Tentative School Board and workshop schedule
Board adopts new meeting format
Red Wing School Board will gather as the Committee of the Whole before each regular business meeting in 2022, thereby eliminating most standing committee meetings. The goal is to increase comprehensive knowledge of district issues.

The board discussed the new format in December to start mid-January.
The board will meet at 5 p.m. the first and third Monday most months to conduct committee-level discussions and hold workshops on specific topics. No voting will take place during these sessions.
The regular meeting will follow, starting no earlier than 6 p.m. The goal is to convene no later than 6:30 p.m., Superintendent Karsten Anderson said.
Two committees, Agenda and Negotiation, will continue to hold separate meetings and then report to the board.
Committees on hiatus include Finance, Legislative & Policy, Operations and Personnel.
Open house sets stage for Salsalicious
The community's 10th Salsalicious, a fundraiser that benefits numerous nonprofits as well as Red Wing Public Schools, will be 5-8 p.m. Tuesday, April 5, at the St. James Hotel.
To get participating groups prepared and to encourage more sponsors, an open house is set for 4-6 p.m. at the Red Wing Environmental Learning Center, 442 Guernsey Lane.
Last year set a single-event record of $57,000.
ON THE DISTRICT CALENDAR
Jan. 10: Special School Board meeting, 6 p.m., virtual and RWHS Training Center J110, to adopt OSHA's COVID Emergency Standards pending U.S. Supreme Court Action.
Jan. 17: Martin Luther King Jr. Day (Legal holiday pushes School Board meeting to Tuesday.)
Jan. 18: School Board Committee of the Whole, 5 p.m., J pod; Board meeting to follow.
IMPORTANT INFORMATION AND LINKS

About our district
Red Wing Public Schools strives to provide an innovating and meaningful educational experience that fosters curiosity; pursues and applies best practices; embraces diversity by respectfully engaging all students, families, and staff; and connects and partners with our community. We serve pre-K through grade 12.
Website: www.rwps.org
Location: 2451 Eagle Ridge Drive, Red Wing, MN, USA
Phone: (651) 385-4500
Red Wing Public Schools
newsletter@rwps.org