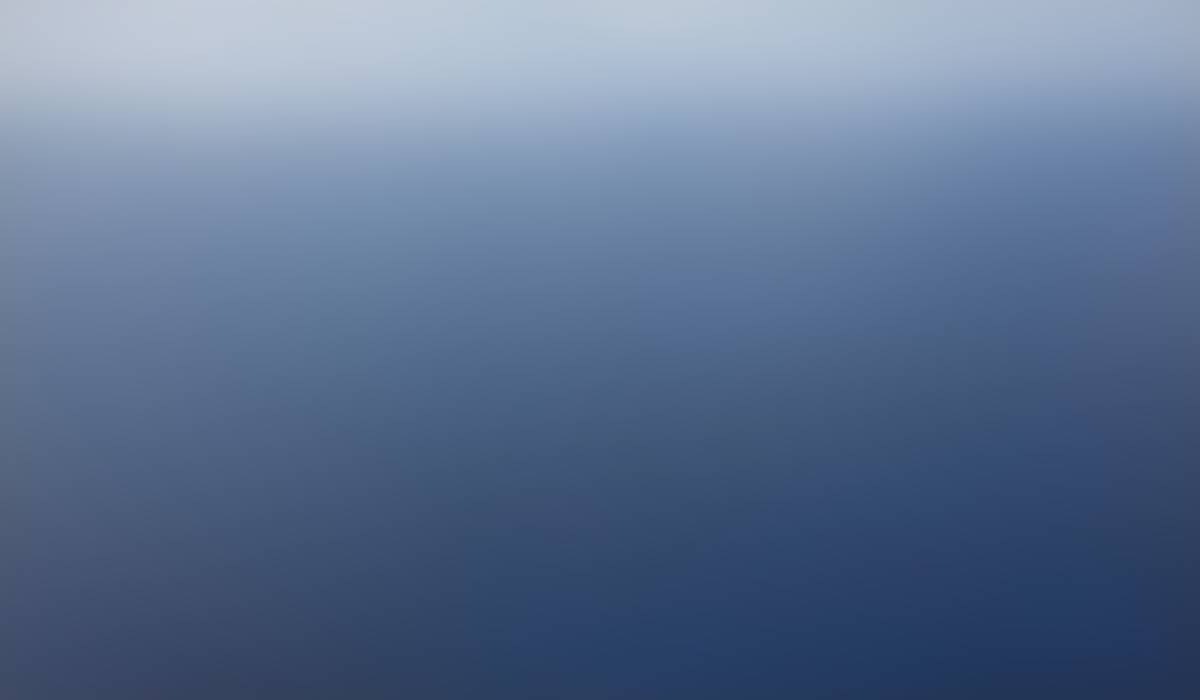 Rider Report
Ichabod Crane CSD | December 2021
Superintendent's Corner
As we head into the winter holiday season, our students are focusing on generosity as part of our district-wide theme of unity this year - and what better time to practice generosity than the holidays? Amid the numerous fundraisers, donation drives and charity events to benefit those in need, I want to ask our families for a different kind of generosity - generosity of spirit.
It's no secret that the past 20 months have been beyond challenging in a vast number of ways, from the initial school closures and pivot to remote learning in March of 2020, to the return to a hybrid schedule and dozens of new health and safety protocols last September, and vaccines, testing and more. We are all feeling the strain of COVID fatigue, myself included. I long for the day we no longer have to require masks in our schools and on our buses, that we can return to opening our doors once again to the public regularly, and when we can have our students come together without measuring distance between us.
I ask you to remember that all of us are dealing with the same stress around how our lives have changed as we move through this pandemic - including our faculty and staff. We have asked for your patience, understanding and grace more times than we can count, but as we continue to adapt to the ever-changing circumstances in our world, we again ask that you continue to extend that courtesy. We have an amazing community of educators and support staff here at Ichabod Crane, and I know every one of them is working tirelessly to ensure your children have the best possible experience here in our district. It has not been easy but we ask that you please remember that none of the difficulties we face are the fault of your child's teachers, our school nurses or administrators. We are still all in this together - and as I've said before, we find our strength in our community and support of one another.
It is also important to remember that being kind and gracious comes in many forms. Often, it is easy to criticize or insult others online - the screen between us provides a level of protection to "speak our mind". However, the internet is not a safe place for private thoughts. Those on the receiving end of negative comments on social media posts do often see these statements, and seeing something negative posted online can be just as hurtful as receiving such feedback in person. I encourage everyone to think not only before you speak - but before you type, as well.
If there are concerns about something going on at school, I urge you to call an administrator or the appropriate supervisor. We have an established process to address concerns. As Superintendent, I want to see any issue with our district resolved to ensure our students' needs are always being met. I can assure you that we work hard to address any issues or concerns that arise and will continue to do so. We are in this together, and we rely on the feedback of our families, students and staff to help us on our quest for continuous improvement. Please review this document on our website, which outlines the procedures for alerting us to or escalating an issue that requires our attention.
Finally, our students have worked hard the past several weeks to give back to our community here and overseas. We have been promoting generosity throughout November, and our students have had a number of ways to reflect on what they are thankful for. We held a "Can Your Principal" food drive to collect items for the Valatie Food Pantry. Our students in all three buildings really stepped up and showed their generosity by filling our principal's offices with food! Our administrators also worked to practice what we preached - and collected money to donate to charity chosen by the winners of a few fun, friendly competitions. More on this (including photos!) can be found below.
As we start the busy holiday season, I encourage you to celebrate the holidays safely. While we have seen an increased number of cases of COVID-19 in our district this year compared to last year, we hope to avoid any large-scale quarantines or building closures, and we need your help to this end. Please see the additional information below as a refresher on some of our protocols and procedures to keep our students and staff as healthy and safe as possible.
Also in this issue…
A refresher of contact tracing guidelines

Winter Concert information

An update on the capital project work

Veteran's Day Recognitions
Update on Testing Protocols
We anticipate beginning surveillance testing for unvaccinated students (whose parents/guardians provide consent) on Monday, December 12. This testing will be provided weekly on Monday's, and we will develop a schedule for students who will be participating. We also began point-of-care testing for students who become symptomatic at school (with parental consent) on November 15.
This testing provides a number of benefits to our district. First and foremost, it allows students and their siblings to remain in school by testing on site. This avoids the initial need to take a student out of school, schedule a test and wait for the results. These waits can often be several days - this is a faster, streamlined process designed to deliver a quick result with the goal of keeping our students in school as much as possible.
"Most health care offices will not see our students until they have had a negative Covid test, which has delayed care for our symptomatic students, kept siblings out of school and parents and guardians out of work. Testing on campus will allow pediatricians to see our students sooner, allow siblings to stay in school,and keep parents and guardians from missing work," said High School Nurse Michelle Warner.
Middle School Nurse Sara Altomer said it's important for parents to understand that no testing will be administered without parent/guardian consent.
"Even if they have given us written consent, we will not test their child unless we speak to them first. If the parent then chooses for us not to test, we will not test. It's also important to note that this is a non-invasive swab. So far all of the students I have tested have told me 'it just feels weird' or that it tickles."
This testing program would not be possible without the significant support of the Columbia County Department of Health and Commissioner Jack Mabb. The County DOH provided the funds for each school building in the county to receive a POC testing machine and an adequate supply of tests. Commissioner Mabb and the Health Department have been a tremendous partner to Ichabod Crane throughout the pandemic, and we would like to offer our sincere gratitude for their invaluable assistance for the past 20 months.
With the holiday season now upon us, now is an opportune time to provide a brief review of our protocols to help limit the spread of COVID-19 in the district. While it may seem as if some of the guidelines are stringent, it is important that we are able to accurately identify any individual who may be considered a close contact should a student or staff member test positive for the virus.
We ask you to please be understanding and kind to our nurses and administrators who are often working nights and weekends to do our contact tracing and alert those who may have been exposed. As a district, we are required by New York state to follow these protocols. We look forward to a day when we no longer need to police assigned seats on buses or keep track of who is sitting near who. Until then, however, we rely on your partnership and support to keep our school community healthy.
Beginning on the bus, it is important that students scan their ID card as they get on and off the bus everyday and remain in their assigned seat for the duration of the bus ride. These two factors significantly impact our ability to properly contact trace on the buses when a positive case arises. Please talk with your child about the importance of these two items - we don't want to quarantine students unnecessarily, but if we can't be sure who may have been in close proximity to someone who has tested positive, it is difficult to determine who needs to quarantine and who can return to school. While this can lead to unnecessary quarantines, it could also potentially lead to someone who is a close contact not being quarantined, returning to school, and exposing other students or staff.
Our bus drivers are focused on the road and the traffic around them, so it is difficult and unsafe to ask our drivers to also police students changing seats. Students who are found to be changing seats on the bus are now receiving an automatic referral due to the numerous reminders that have been given. Please remind your child about the importance of remaining in their assigned seat at all times while riding the bus each day.
We are all in this together - as one community - and we encourage students and families to do their part to ensure everyone's safety by following these simple guidelines for district transportation.
Riders Display Unity Through Generosity
November was a month focused on unity through generosity at Ichabod Crane, and we are so proud of our students for giving so much the last few weeks!
Each of our buildings held a "Can Your Principal" food drive, where students brought in non-perishable food items and "canned" the principal's office, stacking cans and boxes around their principal's desks. All the food collected was donated to the Valatie Food Pantry - and as you can see in the photos below, our students came through in a big way! This initiative was a great way for our students to come together to support those who are in need this holiday season, and to remember that no act of generosity is too small.
Our staff got into the action too - holding a series of "Minute to Win It" competitions among our administrators. Each administrator (Ms. Guntlow, Mr. Christensen, Mr. Shull, Ms. Sanchez, Mr. Farley, Mr. Marturano, Ms. Warner and Ms. Williams) contributed to a pool, and the winning team would choose where to donate the collected money. The event was recorded and all of our students had a chance to watch the fun prior to the Thanksgiving break.
Congratulations are in order for Mr. Farley and Mr. Marturano who won the friendly competition handily - and chose to make a donation to the Ichabod Crane Backpack Program. What a great example to set for our students of giving back to our school community!

Music Department Winter Concerts
The Ichabod Crane music department is happy to announce we will be bringing back live, in-person, winter concerts! The 5th grade band is excited to perform on their instruments for the very first time! Since our ensembles couldn't perform live last year, the 6th graders are very eager to have their first concert, as well. In the meantime, veteran middle school and high school musicians are happy to be performing in front of friends and family again. Staff and students hope to spread some Rider Pride and bring families together with music to celebrate the holiday season. To see more photos from our student musicians, visit this link.
In order to ensure the health, safety, and well-being of our students, staff, and community, we have certain protocols that have been developed in conjunction with the Columbia County Department of Health and are in accordance with our District Health and Safety Plan.
For those in the audience, please remember that mask use is mandatory in the building. We ask that families be seated together. Families assume the responsibility of maintaining physical distancing from other parties. Tickets must be purchased in advance, and only ticket holders will be permitted to enter the auditorium. The order form has been sent home to each family by their child's music teacher.
For performers, mask and/or bell covers must be used inside the building, and all physical distancing protocols will continue to be followed.
Winter Concert Dates:
Wednesday, December 8th
7th and 8th Grade Concert, 6:30PM
Wednesday, December 15th

5th Grade Concert, 6:30PM
Wednesday, December 15th
6th Grade Concert, 7:30PM
Tuesday, December 21st
High School Concert, 6:30PM
Capital Project Update November 2021
Work on our Capital Project is moving right along! Join Superintendent Suzanne Guntlow and Construction Manager Sarah Plitnick as they tour some of the areas currently under construction and recently completed.

In honor of Veterans Day, students across the district recognized veterans for their service and learned about the storied history of our armed forces, including the meaning of Veterans Day and the impact it has today.
High School students have studied memorials erected in honor of the nation's veterans and the impact that specific groups of veterans had on our country. In some classes, students had the opportunity to interview a veteran or a loved one of a veteran to discuss what their service meant to them.
At the Primary School, in addition to learning about what Veterans Day means, students brought in photos of veterans in their family, which were used to create a special bulletin board in the lobby to thank our local veterans for their service.
At the Middle School, many students penned letters to local veterans stationed overseas to thank them for their service and provide a morale booster in what is no doubt a difficult time.
We would like to extend a heartfelt thank you to all those who have served our country both at home and abroad.
The CDC has recommended the Pfizer-BioNTech vaccine for 5 – 11 year-olds. Parents and guardians looking to schedule vaccine appointments for children ages 5 - 11 are encouraged to contact their child's pediatrician, family physician, local county health department, FQHC, or pharmacies that may be administering the vaccine for this age group.
FDA fact sheets for recipients and caregivers on each vaccine are available on the CDC website here.
COVID vaccines are widely available at pharmacies, local health departments, clinics, Federally Qualified Health Centers and other locations across the state. Visit Vaccines.gov to find appointments near you or contact your local pharmacy or provider.
To schedule an appointment directly at a New York State-run site, go to New York State's vaccine scheduler and follow the instructions. Walk-in appointments are also accepted at New York State mass vaccination sites for all eligible individuals.
Ichabod Crane CSD
Suzanne Guntlow, Superintendent
2910 Route 9 • Valatie, NY 12184
Phone: (518) 758-7575