The Trekker Times
September 28, 2020
Principal's Pen
Dear Bishop Baraga Trekkers,
This Thursday is the feast day of one of the most beloved saints of all time, Saint Therese of Lisieux. Therese, the youngest in a family of 9 daughters, entered the Carmelite convent at the tender age of 15. She practiced her "little way" to holiness, which meant she sought holiness through small acts of love. She saw every act of love as a flower she could offer to Jesus. That is why she is known as "The Little Flower". She lived a very ordinary life but did everything with great love! Her parents are also saints. They were canonized in 2015 and celebrated their feast day last Friday. Of their nine children, four died when they were young. The other five girls all become nuns. This is a tremendous family to turn to for intercession for our own families!
We are now starting our sixth week of school. The staff and I are working hard to teach your children and also to keep them safe and healthy. We have had a rise in the number of Covid 19 cases in Upper Michigan (MERC Region 8). Although we are still in phase 5, we may be moved down to phase 4 before too long. At the school, I have decided that even though we are still in phase 5, the staff, teachers, and students will practice our phase 4 protocols. We had already instituted strict guidelines, so it has been the biggest change for Mr. Vicenzi, who now does more intensive cleaning throughout the day. Now our 5th through 8th grades are required to wear a mask all day in their classrooms. Our kindergarten through fourth grade wear masks anytime they are out of their desks. Desks in all our classroom are six feet apart. I will keep you updated as to our phase status.
Now, on a lighter note, I wanted to share a conversation I had this week with one of our kindergarten students. One day at recess Grace Covitz ran up to me to excitedly tell me she had lost her tooth that morning and the Tooth Fairy was coming that night. I asked her what the Tooth Fairy does with her tooth. She immediately responded, "She gives them to babies." Hmmm... "Why does she give them to babies?" I asked. Without any hesitation she told me, "So they can become big kids!" So cute!
Our Caught Being a Christian Award this week goes to Ekco Fassbender. Mrs. Moln caught her practicing the virtue of kindness. She helped another student in her classroom who had some items on the floor. Great job, Ekco!
Finally, this Wednesday is a 1/2 day of school. The teachers have an in-service where they will be learning more about Google Classroom and Google Meet. Dismissal on Wednesday is at 12:00 p.m. We will still be serving lunch.
God bless and have a wonderful week.
Angela Oller
Squirt the Turtle Visits Mrs. Brown's Room
This week Abby Hoy brought her turtle Squirt to school. He spent the day in the fourth grade classroom. The students got to study his beautiful coloring, feed him, and take him outside to draw him. The only problem was, when Abby sat Squirt down on the grass, he took off so fast no one had time to draw. He was unexpectedly fast for a turtle! Eventually, Abby just picked him up and held him for her classmates to study and draw. Below you can see some of the students' drawings of Squirt and other natural items.
Arianna Fornetti

Showing off her drawing of Squirt.

Annika Hill

Another great drawing of Squirt.

Misha Gayan

Showing her drawings of plants after studying vascular plants in her science class.
Scrip
In this week's Monday Mailer you will find a letter updating you on your scrip total for the year so far. The scrip year began in March and will end on February 28, 2021. Each family with children in kindergarten through eighth grade is required to raise a $200 scrip profit.
There are two easy ways to place orders for scrip. You can stop in at the front office and fill out an order form at the window. You can also click on the link below to place your order online. When you submit your online order it is emailed to Mrs. Steinbrecher. She will prepare your order and call you to let you know when it is ready for pick up. You pay for your order when you pick it up.
Please call the office if you have any questions about the scrip program or your total scrip profit.
Saint Jerome - Feast Day Friday, September 30th
The feast of St. Jerome is this Friday. If you ask the middle school students what he is know for, they should all be able to tell you that he made a translation of the Bible that became known as the Vulgate. They learned this in Latin class with Father Michael. St. Jerome is most well-known for translating the Old Testament from Hebrew, but below you can hear another story about him from the podcast Saint Stories for Kids.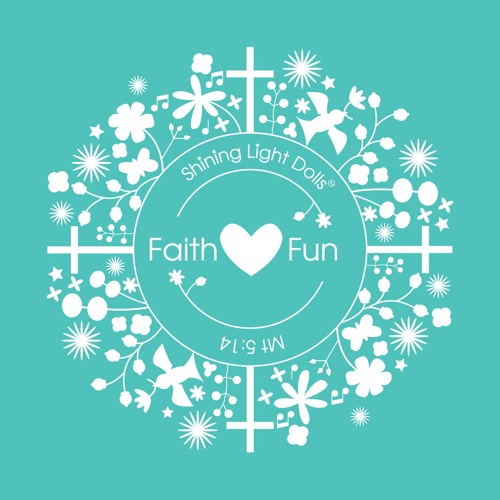 Shining Light Dolls
Ep. 39 St Jerome by Shining Light Dolls
Bishop Baraga Catholic School
Principal: Angela Oller